We've all been there. You're on your way to your destination when you realize you have something you don't want to bring with you in your car. Thus, you have to hide it. However, where can you keep your valuables in your car?
Most people keep their phones and keys in the glove box, door bins, and cup holders. However, every car has many holes, hollow spaces, and unintended storage compartments that you can find useful if you need a hiding place. Some need a few tools to get into, but others are as easy to open as a can of Pringles. You just need to know where they are.
Whether you're looking for a place to stow an album of tunes for the drive, or a safe haven for the diamond ring your grandmother gave you, we've got some great suggestions.
Car stashes if you simply need privacy
Consider getting your family to the beach. The weather is perfect for a swim today, with clear skies and warm sunshine. Leaving valuables in a vehicle looks like a good idea because you won't have to keep a close check on them.
Unfortunately, criminals are looking for situations just like these. They look in the windows of parked automobiles to see if there are any valuables inside before breaking in. Here are a few excellent places to hide your valuables from prying eyes.
#1 Air vents: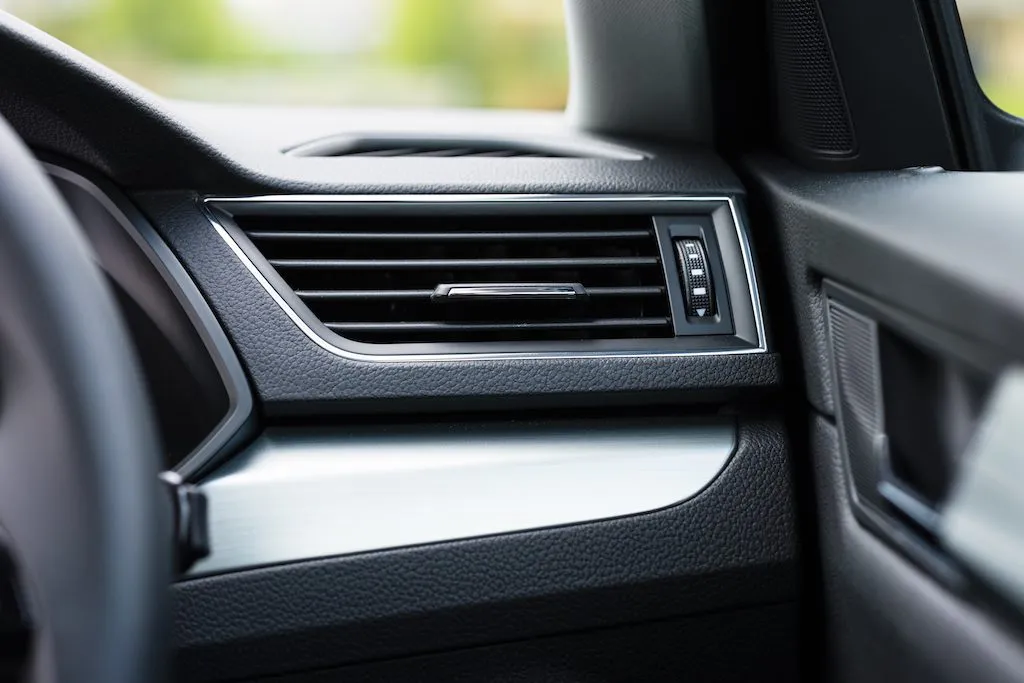 This is a great option. There is a tonne of room behind every air vent where you might hide rather large stuff. Make sure you understand where and what kind of clips hold the vents because that is the trickiest aspect of removing them without breaking them. Just watch out for smells; once the AC is turned on, everyone in the car will figure out where you hid your french fries.
#2 Hidden chamber kits under passenger's feet:
Many vehicles feature secret storage spaces built into the floor of the vehicle. The lid is tucked away beneath floor mats, but it is still simple to get to. To find something inside, you actually need to be aware that it's there. This kit's hidden storage compartment is best suited for vans and SUVs because of their higher floors.
#3 Spare wheel area:
Even with a spare tire inside, there must be space around it for tools or other items. One of the key advantages is that this location is excellent for long-term storage. Just make sure to wrap or fasten the items inside because they may rattle and become damaged after striking the metal.
#4 Boot side compartment:
Practically every car has a couple of extra storage bins in the trunk. These locations usually contain tire change kits and the battery. However, that doesn't mean you can't find new places to hide your things in your car. If you want to be even sneakier, you can slightly boot the side trim panel and hide something behind it. Just make sure you don't forget!
#5 Space under the seats:
Have a look at the space under the front seats; it serves as the footwell for the passenger in the back. No one could see what was there without almost dropping to the ground. Even the front seats can be adjusted up and down to change the layout. However, this should only be used as a temporary storage solution because the rear passengers might kick or smash the items while adjusting the front seat.
Car stashes if you want to hide valuables
When thieves are already inside the car, the game changes to hide and seek, and that's when things get creative. Consider your car a large multi-storage unit, and forget about all these familiar compartments. Following our advice can prevent your assets from falling into the wrong hands.
#6 Fuel or washer fluid tanks:
Stashing things in a fuel tank requires a great deal of effort. The concept is simple: tie your items to a string, drop them into the tank while holding the other end, and then attach the string somewhere behind the fuel door. Just make sure to place the items in a sealed bag that is also required to be fuel-proof.
Additionally, you'll need a strong string because it will be difficult to remove your belongings if it breaks. The windscreen washer reservoir operates similarly. The main difference in this situation is that fuel thieves won't unintentionally find your stash.
#7 Headliner:
The headliner, or soft ceiling of your car, is typically a removable component that isn't permanently attached to the roof. There is a small gap between the headliner and the automobile's roof. There is even more room in cars with a sunroof, but keep in mind that the mechanism for opening and closing the roof takes up much of it. You should use something pointed to access this space. Just be cautious not to damage any interior trim.
#8 Inside the dashboard:
There is usually a lot of room behind all these buttons and panels on the center console. It's a dry, safe location, especially for larger objects. There are several ways to access this place:
From the bottom of the car's glove box
Remove the car's stereo
Take the ashtray out.
Remove the trim from the center console.
To find out which one works in your car, you need to test them all. Remember that this entire area is intended for bulky wiring looms, plastic connectors, and venting tubes. Lack of attention to minute details could cause the center console, the climate control, the audio system, or broken clips to malfunction.
#9 Behind the headlights:
Some car headlights are simple to take off, and some even include odd little hiding places that can only be seen when the headlights are off. However, as the front of the car is covered in a lot of dirt and water, put your belongings inside a sealed bag.
#10 Inside the fuse box:
Even though the fuse box isn't very large and water can ruin the car's electrical system, no one would expect to find your jewelry here. These compartments may be found in the trunk, the engine bay, or on the sides of a dashboard. You can store small items here without worrying about them getting wet.
#11 Below the intake manifold:
This won't work on every car, so don't get too excited. V6 and V8 engines are usually the best options because they have intake manifolds with an empty, well-ventilated space below. Although you'll get your hands filthy when accessing it, and you risk getting burned if the engine is hot, it's quite unlikely that thieves will opt to pop the hood and dig around in the engine compartment.
#12 Under the shifter boot:
Pulling off the leather shifter boot reveals a nice secret compartment. There should be enough room for a few phones or wallets, but ensure there are no gaps on the sides because you can lose track of your phone. Additionally, avoid interfering with the shifter mechanism to avoid damage to your stuff or the shifter.
#13 Inside the bumper reinforcement:
This is the most difficult option because you may need to remove a few screws before accessing the hiding place. The bumper is attached to the car's body by a strong piece of metal. Typically, it is hollow and open-ended so that you can insert items such as a spare key. However, first, you might need to remove other trims, like the inner wheel arch cover. It all depends on how much effort you put in.
Each vehicle is different; carefully examine yours
Regarding hiding valuables, different vehicle styles have different stash spots. Pickup trucks and hatchbacks often have hidden storage space behind the bed liner or under the trunk. Additionally, there are typically lots of hollow spaces around the seats, footwells, and body panels. The secret is creativity!
Frequently Asked Questions
Is it illegal to have secret compartments in cars?
No. Even manufacturers create various hidden spaces to provide greater storage for goods. You'll be alright if what you're hiding is lawful.
Is it safe to hide cash in a car?
In general, a car isn't a great place to hide things permanently, especially valuables like cash. There's always the chance of a break-in, theft, or natural disaster (fire, flood, etc.).
Which vehicles have secret compartments?
There are several models with secret storage spaces. Some of the most popular models include the Jeep Grand Cherokee, Volkswagen Passat, Toyota Avalon, and Volvo XC40.
Conclusion
These are just a few of the best stash spots in your vehicle for hiding valuables. Some are excellent long-term solutions, while others work well in the short term. And some prove helpful in both situations. The secret is to choose spots that are optimal for your needs, and if you plan to keep something hidden for a while, remember where you put it.
Additionally, make sure your car doors are always locked. Even though these tips won't save you from becoming a victim of theft, they will lower your chances. By getting creative and using some of these ideas, you can keep your valuables safe and out of sight while you're on the go.