While booster seats are the most convenient option for parents who want their children to travel safely, they can be a hassle to lug around regularly.
For this reason, parents should prioritize purchasing a vehicle with an integrated booster seat, as these seats are a godsend for toddlers and babies who are too small for a conventional car seat and for parents who are too weary of carrying the seat around in the car.
Booster seats are currently available in various vehicles, but Volvos is the top brand that includes built-in booster seats as standard equipment in many models. Booster seats are available for the Volvo XC90, XC60, V90, V60, and XC70 models.
What Is The Difference Between Booster Seats & Built-In Booster Seats?
Booster Seats
A booster seat is a great option for parents to use when their child has outgrown their car seat but is still too short of using a safety belt perfectly. Because of the booster seat, a child can sit down easily and use the seat belt properly.
Built-In Booster Seats
Source: JOEY CAPPARELLA
A built-in booster seat serves the same purpose as a booster seat; the only difference is that it is integrated into the car rather than sold separately. As a result, you do not need to make a separate purchase of the booster seat.
Which Cars Have Built-In Booster Seats?
For the convenience of kids, few car manufacturers include built-in booster seats in their models. However, Volvo is the only company that produces the greatest number of vehicles with this feature and provides an extensive choice of models.
1. Volvo XC90 Mid-Size SUV
The Volvo XC90 is the ideal and reliable car for families due to its convenient middle booster seat. Because the Volvo XC90 has three rows, multiple children's safety seats can be easily accommodated in the third line, whereas a little one sits in the car's integrated booster seat in the middle row.
2. Volvo XC60 Compact SUV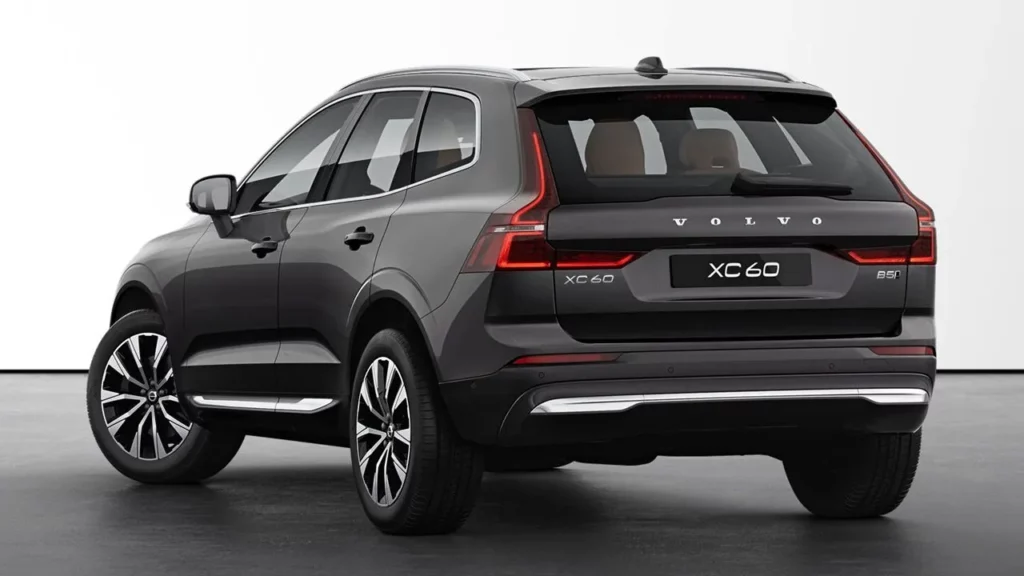 The 2022 Volvo XC60 is the second Volvo model to offer an integrated booster car seat for child safety on the outer seats of the second row. It is a nice car for families, and because it is a new model and comes with a child safety seat, it has become quite popular among parents.
3. Volvo v90 Cross Country Wagon
This third vehicle by Volvo is the Volvo v90 cross-country wagon which comes with the safeguard system of the booster seat for children, which is built right into the vehicle and offers an exceptional level of security for kids.
The height of the seat cushion can be adjusted to one of two different positions to accommodate children of varying sizes.
4. Volvo 60 (2018 Model)
The Volvo 60 (2018 Model) is yet another fantastic choice for a vehicle with a built-in booster car seat that is suitable for your children. This car will make the trip enjoyable for your child while also ensuring their safety on the road.
5. Volvo XC70 (2016 Model)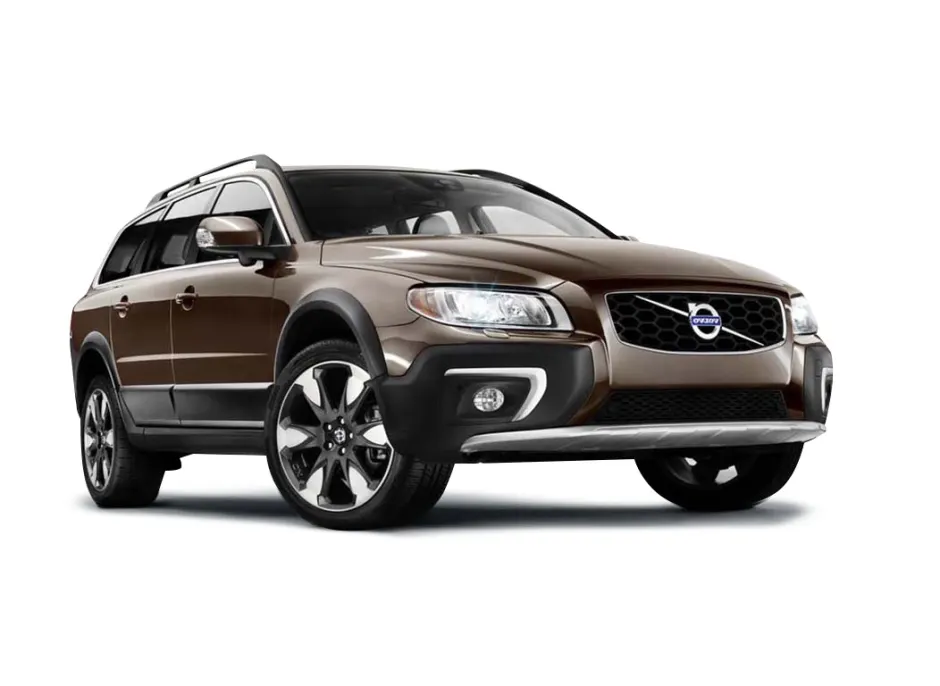 The Volvo XC70 (2016 Model) is the last but not least Volvo vehicle to feature a standard integrated seat for child safety. Although it's a bit dated compared to more modern Volvos, it's still a fantastic pick that will keep your child safe and comfortable.
6. Dodge Journey
The Volvo's facing stiff competition from Dodge, the second company to offer built-in booster car seats. The Dodge Journey's built-in booster is secure and useful for children; when not in use, the seat swings forward and is conveniently folded up.
7. 2022 Kia Carnival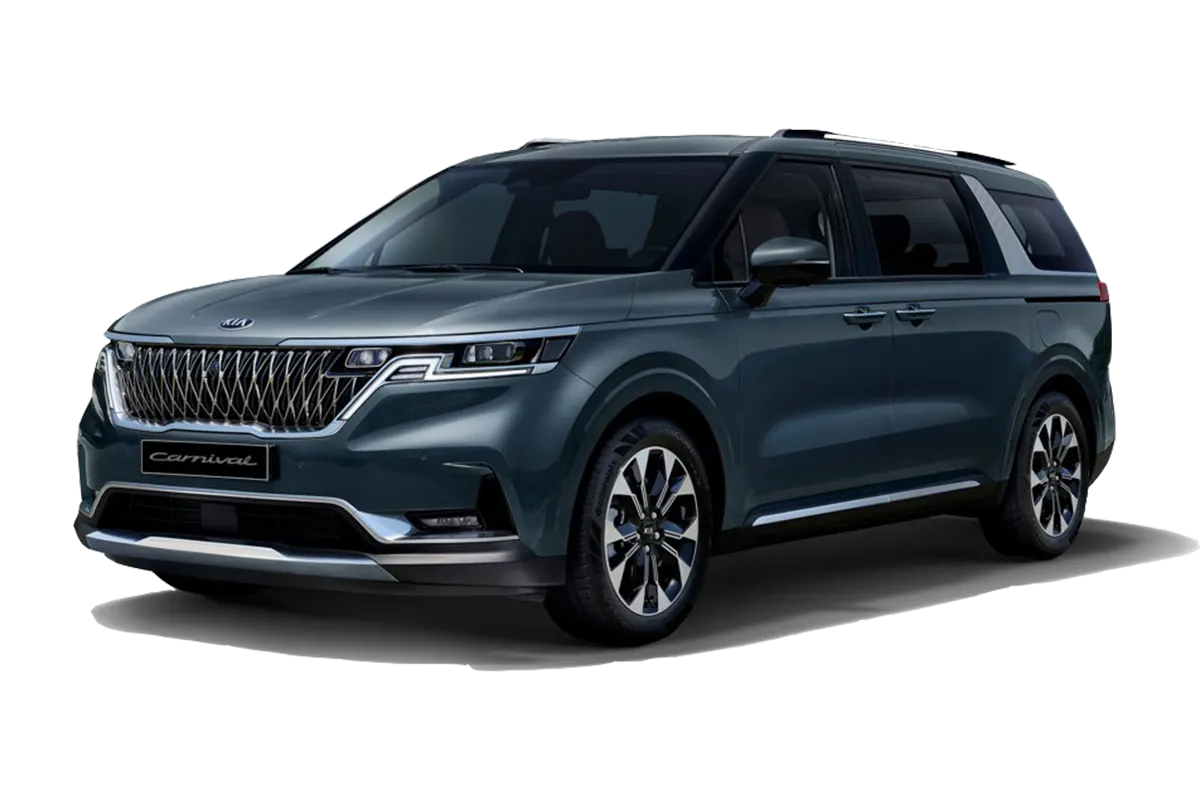 Kia is also joining the booster seat club. That's just not your pretty standard minivan. Because the integrated child booster seats are a real selling point of this car. Now you won't have to worry about hauling and installing booster seats for your kids ever again. The Carnival has booster seats built right into the second row of seating.
8. 2022 Toyota Sienna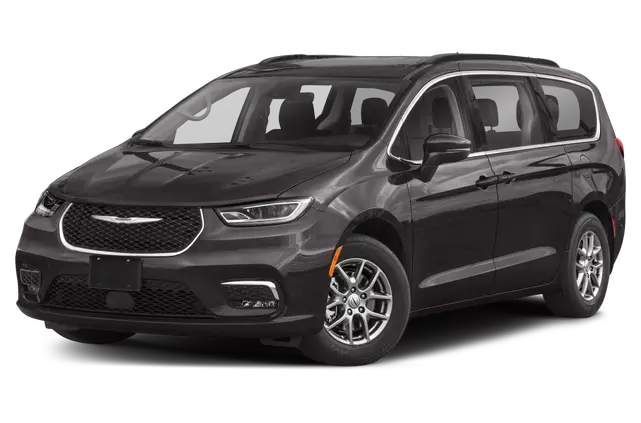 With an inbuilt booster seat, the 2022 Toyota Sienna is a family car that prioritizes your kid's safety. It's built into the backs of the second-row seats, so it won't chew up any passenger compartment. It's well-made, with a three-point harness and an adjustable headrest to ensure your child's security and ease.
9. 2022 Chrysler Pacifica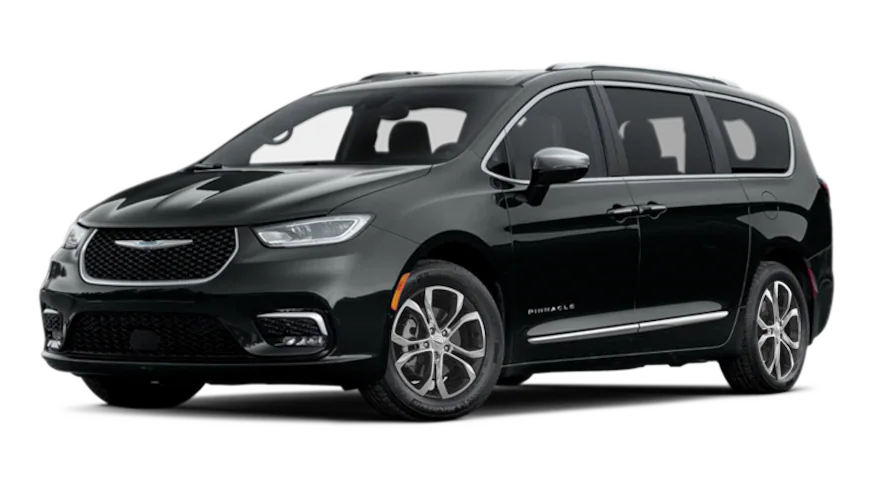 The Chrysler Pacifica 2022 comes equipped with a built-in child booster seat. To make it simple and convenient for parents to travel with their children securely.
The child booster seat is conveniently stored in the foldable armrest of the second-row captain's chairs. For added support and protection, the booster seat includes an adjustable headrest.
10. 2022 Honda Odyssey
The 2022 Honda Odyssey's booster seat is conveniently located in the vehicle's second row and can be deployed with the press of a button.
It takes up no additional room and requires no additional storage when not in use because it is entirely concealed. Toddler parents will love this feature because it allows them to secure their child in a comfortable sitting position throughout the journey.
11. 2022 Acura MDX
Source: Fresno Acura
Last but not least on the list is the 2022 Acura MDX, which also includes a built-in booster seat for children to eliminate the need to purchase a booster seat separately.
Now that their child has his or her own booster seat, parents can take a trip without worrying about whether or not their child will be secure during the trip.
Why Do Other Car Companies Not Offer Booster Seat Built-In?
Having a car with built-in booster seats is crucial if you have children, as you should never put their safety at risk. Researchers found that using a booster seat reduced the likelihood of injury from near-side impacts by 68% and from far-side impacts by 82%.
However, despite the necessity of a booster seat in the car, many other manufacturers do not include them for a variety of reasons, including the following:
Because of the rigorous testing and engineering required to guarantee the security and effectiveness of an integrated booster seat, car manufacturers often forego providing them.
It might be pricey for automakers to include booster seats as standard equipment. The vehicle's price tag could go up to cover the expenses of developing and producing the booster seat.
When compared to other vehicles, not everyone likes the built-in seats in their car, so most companies avoid making them.
The difficulty of serving the broad range of child sizes is another reason why car manufacturers turn away from installing built-in booster seats.
Pros Of Built-In Booster Car Seat
Convenient: The built-in booster car seats are extremely helpful for parents because they eliminate the need to bring the child's seat with them on every trip and the fuss of constantly attaching and detaching the seat.
Escape proof: Due to their short stature, children can always find a way to escape, but these built-in booster seats are escape-proof, making them a safe choice for children since they can't get out on their own.
Cons Of Built-In Booster Car Seat
Built-In Positioning: Since the seat is built-in, you can't position it in the car according to your preferences for your child.
Expensive: When compared to other cars, the price of automobiles that come standard with booster seats installed is comparatively higher.
Summing It Up
Having a car that already comes equipped with a booster seat is a real blessing for parents who are tired of dragging their child's separate seats around with them wherever they go.
While the price of these vehicles is higher than that of others on the market, the peace of mind you'll enjoy knowing your children are safe makes the extra investment worthwhile.
With your children securely buckled into their booster seats, you can relax and enjoy the drive without constantly checking on them.