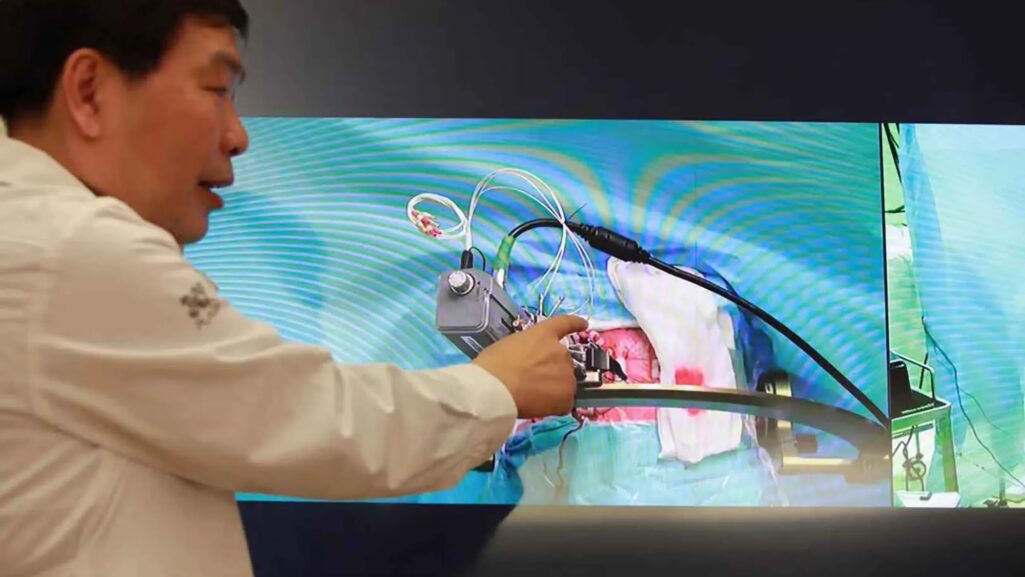 A Chinese surgeon worked with Huawei and China Mobile to do surgery from 3,000 kilometers distant. It was the first time such a surgery was carried out in China.
A Chinese doctor used 5G technology to do remote brain surgery on a human.
According to China Daily, Parkinson's disease patients received the country's first 5G-based remote surgery on a human brain. It was a spectacular achievement that occurred in 2019. Since then, we've seen similar procedures all around the country.
China's PLA General Hospital (PLAGH) used 5G technology with assistance from China Mobile and Chinese technology giant Huawei. The procedure, performed by Ling Zhipei, chief physician of PLAGH's First Medical Center, implanted a deep brain stimulation (DBS) device in the patient's brain to regulate Parkinson's symptoms.
Ling, who alternates between PLAGH's main campus in Beijing and PLAGH's Hainan Hospital in Hainan, China, completed the complex procedure in roughly three hours.
Following the procedure, the patient stated, "I feel good."
When he was called in for the procedure, Ling had no idea he'd be making history.
"I alternate between working in Beijing and Hainan, and the operation occurred during my Hainan rotation. A Parkinson's patient in Beijing required surgery but could not go to Hainan, "He stated.
"The 5G network has eliminated difficulties such as video lag and remote control latency that existed on the 4G network, assuring near-real-time operation. And you can hardly believe the patient is 3,000 kilometers away."
Finally, 5G and the Internet of Things (IOT) are changing far more than simply our operating rooms. We may create an artificially intelligent city that drives our vehicles for us, optimizes our energy consumption, arranges our meals, and takes over most of our decision-making with a linked infrastructure.
When lives are at stake, the operating room is the most crucial place to be. AI robotic specialists have already set their sights on the medical industry. Many experts predict that an autonomous robot will eventually be a regular member of any hospital's medical staff, doing tasks such as collecting a patient's vital signs, reading case notes, and even conducting surgery.
For example, advanced disinfection robots now go independently to patient discharge rooms across the world. Then, they zap the empty space with high-powered UV rays for several minutes until no microbe remains alive. And the DaVinci system is hard at work as well. It helps surgeons and nurses by allowing them to make microscopic cuts with pinpoint accuracy.
When combined with 5G, these technologies may enable doctors (or AI systems) in different world regions to operate on humans in a safe and efficient manner.