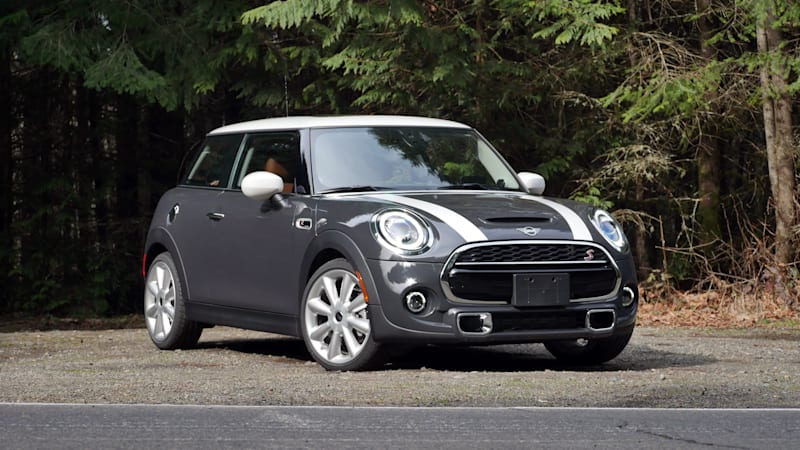 The Mini Coopers are the most popular cars of all time due to their unique design, speed, and drifting abilities. When you think of choosing the car, then cooper stands at the top of the list. People love to drive these cars as these are branded cars in British culture.
But before choosing these cars, everyone looks at their reliability which depends on their speed, repair frequency, and maintenance cost. You have landed at the right place to check their reliability and other associated problems.
What Is A MINI Cooper?
It's a little economy car with a reputation for speed, intense drifting, and a one-of-a-kind design. Over the course of several decades and a number of iterations, MINI vehicles have become more popular thanks to their near-universal availability, distinctive styling, and racecar-like performance.
Owned by BMW, MINI is famous for producing some of the best-selling compact automobiles available. Despite Cooper's prominence, MINI offers a wide variety of automobiles.
What is Mini Cooper's Reliability Rating?
Like other automotive brands, Mini Coopers have average dependability, and individual models can vary widely. Our research has shown that other companies offer more consistent performance in the subcompact market.
The Mini Cooper, on the other hand, is worth looking into if you're interested in purchasing a sleek British classic that's a great deal of fun to drive and has so-so-to-mediocre reliability.
The Mini Cooper is rated 3.0 out of 5.0 for dependability by RepairPal, placing it at the 25th spot out of 32 different makes of automobiles. However, out of 21 vehicles in the subcompact class, the Mini Cooper placed 21st.
Mini Cooper's dependability has taken a serious hit due to the car's expensive repair and maintenance costs. The typical cost of yearly repairs and maintenance for a Mini Cooper is $854. The price tag is much higher than the market average of $652 for all models combined.
The frequency with which Mini Coopers need repairs is another metric that has dropped in dependability ratings. Unexpected repairs to a Mini occur about 0.6 times per year, which is much more than the market average of 0.4 times.
And although the average rate of damage repair is 12%, 13% of Mini Cooper repairs fall into the "severe" category. Many people drive Mini Coopers, but they've heard that repairs may be really expensive if you pay for them out of pocket.
Nonetheless, we found that Mini had done a great job of enhancing the quality of their automobiles. So, are Mini Coopers trustworthy?
Their high total cost of ownership is the root cause of their dependability issues. Mini Coopers are notoriously pricey to fix and maintain, yet they're essential for driving safely and reliably.
Which Mini Coopers Have The Best Reliability Ratings?
The most reliable Mini Coopers are given below.
Mini Cooper 2006
The 2006 model is a lively, fashionable, and dependable take on the Mini Cooper concept. The Mini Cooper 2006 received a 4/5 dependability rating and a 3/5 customer satisfaction rating from Consumer Reports.
Issues with the 2006 model year include power steering failure and gearbox issues. Even though it's getting on in years, this Mini Cooper is still one of the most reliable models available as long as it's treated well.
Mini Cooper 2016
Consumer Reports gave the 2016 Mini Cooper an excellent dependability rating of 4 out of 5. The 2016 model year comes in a convertible, a four-door hardtop, and a two-door hardtop.
The 2016 Mini Cooper has a better inside, better acoustic insulation, better fuel efficiency (30 mpg), and sharper handling than its predecessor. In terms of reliability, newer Mini Coopers are generally better, but the 2016 model is the best of the bunch.
Which Mini Coopers Have Least Reliability?
Besides several reliable Mini Coopers, some are not evolved in the reliable category.
Mini Cooper 2005
The 2005 Mini has been labeled as "Avoid Like the Plague" by CarComplaints, so it's safe to say you shouldn't consider buying one. There are a stunning 927 complaints filed against it with the NHTSA, including four recalls.
The power steering pump failing in the 2015 Mini is the most serious problem. Hundreds of people filed complaints with the NHTSA, claiming that the power steering suddenly stopped working. As you may see, this poses a serious threat to passenger safety and exposes the vehicle to potential hazards on the road.
Another issue to watch out for is a malfunctioning transmission. There is a scraping noise coming from the Mini's transmission, which is to be expected after 113k miles on average. You should budget around $5,000 to fix it.
Mini Cooper 2009
Over 300 complaints were filed with the NHTSA about the 2009 Mini, and three recalls were issued. The engine often fails to start or produces very loud sounds when it is cold.
One user reported that starting a car in temperatures below 10 degrees Celsius takes more than ten minutes. In addition, the engine produces scary noises when it tries to start. Most likely, it's condensation forming on the batteries, which may be remedied by using a battery warming.
Mini Cooper 2011
The 2011 Mini Cooper has much going for it, including impressive fuel efficiency and agile handling (32 mpg). On the other hand, Consumer Reports found significant issues with the 2011 Cooper and gave it a "Never Buy" rating.
Major engine, engine cooling, gasoline, and electric systems are a few potential weak points. The engine issues are enough to make this model-year Mini Cooper unattractive.
Mini Cooper 2012
The Mini Cooper 2012 continued to have reliability concerns the following year. Consumers and experts alike agree that the Mini Cooper 2012 has the same dependability and customer satisfaction issues as the 2011 model.
The engine, the fuel system, the electrical system, the brakes, and the body all have weak points. There have been several complaints from customers about the defective engine computer, which may cost as much as $700 to replace.
What Are Some Common Mini Cooper Issues?
The reliability of a Mini Cooper may be gauged by finding its weak points. There is a range in severity among the issues, with the more serious ones likely requiring more expensive and specialized attention. A few of the most typical issues with Mini Coopers are listed here.
Coolant Hose And Support For The Front Radiator
Minis, being shorter and lower, are more likely to scrape down the curb's edge. The front radiators are held aloft by plastic braces. Despite its reduced weight, the Mini's durability suffers from this, especially when subjected to repeated blows.
The odd bumps easily break the radiator supports. The coolant hose is easily damaged by larger impacts, and it can be rather costly to replace.
Power Steering Failure
Many reports indicate that the electronic power steering in Mini Coopers is problematic. A lack of power steering fluid and a broken electric cooling fan at 80,000 miles were identified as the root causes of the problem.
2006 Mini Cooper owners voiced the most concern over the lack of power steering. BMW issued a recall to address the issue since it was so serious.
Transmission Problem
Transmission problems were a common complaint among owners of the original Mini Coopers. Due to the broad nature of the problem, a lawsuit was brought, and BMW was compelled to offer a warranty on the transmission. The transmission oil should not be changed unless the manufacturer recommends it.
Dripping Thermostat and Water Pump Housing
Water pump and thermostat housing leaks plagued the first two generations of Mini Coopers. The plastic used to make thermostat housings means that they will break down with time. Experts advise replacing the pump and thermostat housing on your Mini Cooper once it has accumulated around 50,000 kilometers.
Engine Problems And Clutch Failure
Clutch problems have been documented in manual transmission vehicles. In a car with a manual gearbox, the clutch is the part of the transmission that allows the driver to change gears and move the vehicle.
When a car's clutch has failed or is failing, shifting gears can be difficult at best and impossible in some situations; the gearbox can slip unexpectedly and without notice while driving, and the automobile is generally hazardous to operate.
Is Mini Cooper Maintenance Pricey?
Extending the standard manufacturer's warranty is a possibility, but it comes at a hefty price. Though the guarantees only apply to the latest model year. Despite their rising popularity, Mini Coopers still have a high repair bill.
Here you may get an estimate of the annual cost of maintaining a Mini Cooper. The price ranges from $750 to $800, making it the most expensive subcompact on the market. However, many buyers choose a Mini for its attractive design and sporty handling. This is not a logical choice but rather one motivated by emotion.
What's new about the Mini Cooper in 2022?
It's possible that you've decided to acquire a brand-new 2022 Mini Cooper to avoid any potential problems associated with purchasing a used vehicle.
What Edmunds calls an "ingenious mix of speed and fuel efficiency" will not disappoint you in the least. The base model 2022 Mini Cooper is powered by a 134 hp, 162 lb-ft torque three-cylinder engine.
In contrast, power climbs to 189 in the Cooper S trim and 228 in the JCW trim. According to the Environmental Protection Agency, the all-electric Mini Cooper SE has a range of 114 miles and gets 110 MPGe.
All models, with the exception of the Cooper EV, come standard with a manual transmission. Furthermore, the chassis has been strengthened, the brakes have been upgraded, and the suspension has been lowered for sportier handling.
Conclusion
As a result, Mini Cooper is an excellent car, but not everyone uses it. These are made only for younger families, not for those who want to go on trips with their large families.
F-generation is the current generation of Mini Cooper. Most people wanted to buy the used one. If so, then before buying, search properly about it. Check your expert mechanic and also check its license. These precautions are for the protection of later problems.
FAQs
How Well Does A Mini Perform In The Snow?
With such a low ground clearance, deep snow might be a problem. Also, there's the issue of those who can't avoid climbing uphill.
However, that is very dependent on the tires you choose to use. Finding snow-ready tires is a must whether you reside or intend to visit a snowy region. You must be careful not to throw yourself in a spin since they are really good at turning.
How Come The MINI Costs So Much?
Due to their superior construction and design, these vehicles are priced slightly more than competing compact automobiles. The performance focus of these vehicles shows in how they steer and brake.
Remember that they are imported automobiles because they were manufactured in Europe. Some models are more reasonably priced than others; however, adding extras may quickly increase your total cost.