If you own or are considering purchasing a Nissan, it is beneficial to understand the warranties that are available for these vehicles. For decades, Nissan has been at the forefront of the development of the continuously variable transmission. They have enhanced this technology to decrease wear and tear, improve performance, and enhance vehicle efficiency.
Specific Nissan models, in particular, have more difficulties with their continuously variable transmissions (CVTs) than others. As a result, Nissan provides an extended CVT warranty for certain specific vehicles.
This article teaches you about the vehicle warranty, CVT transmissions, and the Nissan CVT transmission warranty. We'll unveil the maintenance obligations of the CVT Transmission Warranty to maintain the power of your Nissan vehicle and also what this warranty extension can do to safeguard your investment in your car.
So, without further ado, let's begin.
Vehicle Warranty
Many people know the term, but their understanding of it varies. Simply put, a warranty is a written promise from the seller to the buyer that the item they bought will be fixed or replaced within a certain amount of time.
Your car possibly has more than one warranty, each covering a different part of the car. The engine, gearbox, and drivetrain are all covered by guarantees for the powertrain. Some guarantees cover everything inside and outside the car, except for worn-out things. Examples of these include brake pads, window wipers, and tires. Things like oil changes and other routine repairs are also not covered. Most bumper-to-bumper guarantees last five to ten years or up to 150,000 miles.
As the market share of hybrid and electric engine choices keeps growing, these systems also get their own guarantees, like a battery warranty or a warranty for the hybrid system's parts. Usually, you'll find a warranty on new parts and tools that covers all your fixes and ensures they are done with OEM parts.
There are also guarantees that protect exterior pieces from rusting from the inside out if they get holes. These don't cover outside things like snow, rocks, sand, or accidents. These can be anywhere from three to five years or 30,000 to 50,000 miles or more.
Continous Variable Transmission
The continuously variable transmission was launched in the early 1990s and worked so effectively that it was prohibited from use by the world's largest professional racing circuit because it offered drivers an unfair advantage.
With a continuously variable gearbox, shifting is error-free and smooth. Performance is equivalent to having many gears for each driving circumstance. It provides power effectively and without typical shift stress by traveling up and down through the gear ratios using a chain and pulley system. As a result, shifting is smoother, acceleration is more powerful, and fuel efficiency is improved.
A continuous variable and a classic automatic transmission are technically automatics because neither requires a clutch to shift speeds manually. Traditional automatic transmissions have five to ten or more fixed gears, while continuously variable transmissions do not; therefore, there is no change.
Nissan CVT Transmission Warranty
The Nissan CVT Transmission Warranty is a comprehensive warranty extension provided by Nissan for vehicles equipped with a Continuously Variable Transmission (CVT). This warranty is designed to offer protection and peace of mind to Nissan owners by providing coverage specifically for issues related to the CVT transmission.
When a driver has this protection, their original guarantee is extended to cover any problems with their CVT. Nissans are covered by their actual protection for 5 years or 60,000 miles, whichever comes first. With the extended coverage, drivers are covered for 7 years or 84,000 miles for the CVT.
Nissan decided to offer this more extended guarantee to owners of certain types of their cars to make up for a problem with the CVT system that keeps coming up. With this extra warranty, Nissan owners can rest easy knowing that the company will cover their costs if their car's CVT system needs to be fixed or replaced.
Nissan CVT Warranty Extension Includes
With the Nissan CVT guarantee extension, most parts of the transmission are covered for the driver. These things are covered:
Gaskets CVT seals (The valve body of a CVT)
Torque converter
Transmission Control Module Suspension system
Steering
Climate control system
Under this guarantee, drivers can be sure that only original Nissan parts are used to fix or replace their cars. Besides covering parts, the guarantee includes extras like 24-hour roadside assistance and a rental car refund to help cover the costs of a rental car while your Nissan is being fixed. When you have emergency help, you can get things like:
Battery restart
Emergency fuel delivery
Tire repair
Towing to the nearest Nissan service center or another licensed repair shop
Help with a lockout
If you had a problem with your Nissan's CVT before and paid to have it fixed, you may also be able to get your money back from Nissan. If you paid for fixes the guarantee extension covers, you could get your money back by filling out a form from your dealership or the maker. Even if you sold the warranty-covered car, you may still be able to get the money back.
Nissan CVT Warranty Extension Excludes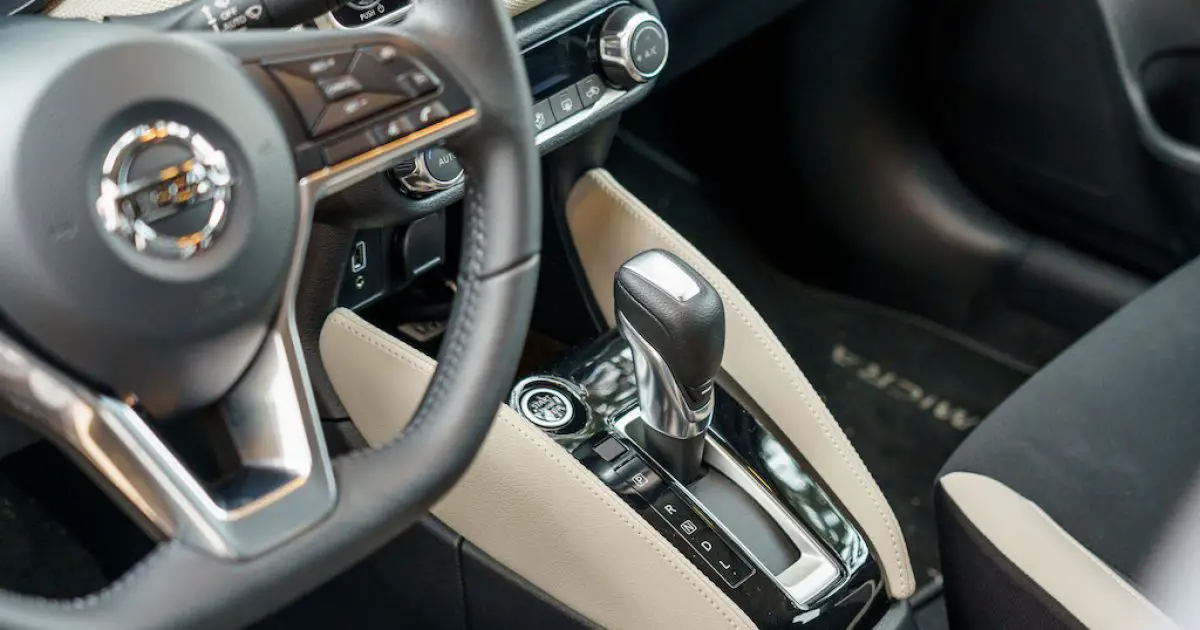 It's crucial to understand that the CVT warranty only covers problems caused by a manufacturing defect in your Nissan's CVT system. The guarantee does not cover the following:
Damages caused by an accident or theft
Natural disasters or other environmental hazards inflict damage.
Issues caused by maintenance negligence, misuse, or illegal alterations
Services for routine maintenance
Understanding the Nissan CVT warranty extension is critical for maximizing your car investment. You can watch your car to discover problems early if you know what CVT problems are most frequent in Nissans. You may safeguard your car and your money by learning about the Nissan CVT extended warranty, which allows you to receive reimbursements and reduce or eliminate repair expenses for items covered under your warranty.
Significance of Nissan Transmission Warranty
Customer Confidence: A comprehensive transmission warranty gives customers peace of mind and confidence in their Nissan vehicles. It demonstrates Nissan's commitment to standing behind its products.
Addressing Concerns: The warranty acknowledges that some customers may have had concerns or questions about the reliability and durability of CVTs. By extending the warranty coverage, Nissan is actively addressing these concerns and taking responsibility for potential transmission issues.
Enhanced Reliability: The transmission warranty encourages Nissan to improve its CVTs' reliability and performance. Manufacturers often refine their products and engineering processes based on warranty claims and customer feedback, enhancing durability and reliability over time.
Cost Savings: Transmission repairs can be expensive, especially if a major component needs to be replaced. With an extended transmission warranty, eligible customers can avoid potential financial burdens associated with unexpected transmission repairs.
Brand Loyalty: Nissan aims to foster long-term customer loyalty by offering a comprehensive transmission warranty. When customers feel supported and protected by a warranty, they are more likely to perceive the brand and consider purchasing another Nissan vehicle positively.
FAQ's
1. When does my Nissan warranty begin?
The warranty period starts on the date the vehicle is delivered to the first retail purchaser or used, whichever occurs first.
2. Which Nissan models get the warranty extension for the CVT?
For the model year 2020 to 2023, the following Xtronic models contain CVT:
Rogue
Rogue Sport
Murano
Pathfinder
Sentra
Altima
Maxima
3. How long is the warranty on Genuine Nissan Accessories?
Genuine Nissan Replacement Parts, Genuine Nismo S-Tune Parts, and Genuine Nissan Accessories are covered by the Nissan Limited Warranty for the longer of 12 months/12,000 miles (whichever occurs first) or the remaining period under the 3-year/36,000-mile (whichever occurs first) Nissan New Vehicle Limited Warranty.
4. Is Nissan's Extended Protection Plan available on new vehicles?
Yes. Visit the Nissan Vehicle Extended Protection options website to learn more about the options. Nissan's staff can assist you in navigating the various alternatives that best suit your lifestyle and demands.
5. What does the Nissan New Vehicle Limited Warranty include?
The Nissan New Vehicle Limited Warranty, also known as a factory warranty, covers most Nissan vehicles for 36 months or 36,000 miles, whichever occurs first.
6. What does the Nissan Basic Warranty consist of?
Most Nissan vehicles come with 36-month or 36,000-mile base coverage, sometimes called a bumper-to-bumper warranty. This warranty covers any repairs necessary to fix imperfections in materials or workmanship of all parts and components of each new Nissan vehicle supplied by Nissan, subject to the exclusions.
Bottom Line
Nissan's continuously variable transmission (CVT) warranty extension has been a significant step towards addressing potential concerns and providing peace of mind to owners of eligible Nissan models. By extending the warranty coverage for select CVTs, Nissan has shown a commitment to standing behind their products and ensuring customer satisfaction.
It's worth noting that warranties are subject to terms and conditions, and it's always recommended to refer to the latest information provided by Nissan or contact a Nissan dealership to obtain accurate and up-to-date details regarding the CVT warranty extension.
In the rapidly evolving automotive industry, manufacturers must prioritize customer satisfaction and address potential concerns promptly. Nissan's CVT warranty extension is a testament to its commitment to customer care and maintaining a positive relationship with its valued owners.