When speaking about car's reliability and performance, we always go in favor of Japanese cars. Honda and Toyota are the two giants of Japanese auto manufacturers. When choosing between them, it would be a pretty tough process that would take you days and weeks of questioning, researching, and thinking.
I am here taking a side with Honda and will be stating my opinion why Honda is better than Toyota and in what points does it excel.
Performance
When I say performance, I mean:
Speed
Horsepower
Overall driving experience
But am I trying to say that Honda is better in performance? What about the greatest performer, the Toyota Supra?
Honda doesn't focus on a single product and provides it with all the performance they could provide. They are actually "spreading" performance overall its cars.
The Civic Si is one of the greatest performing cars with its turbocharged 1.5-liter engine that makes a stunning 205 horsepower. But that's not all.
The Honda Accord Sport 2.0 is a great car with a 4-cylinder engine that is better than Toyota Camry that has a 6-cylinder engine. The Accord could easily reach 252 horsepower with its 2.0L engine, but the Camry could barely exceed the 200 horsepower with its 2.5L engine.
Moreover, Honda is known for its excellent steering or handling system. It is more precise and enjoyable to drive with its tight and tough tiers suspensions.
Toyota, on the other hand, has a softer tiers suspensions and a less controlled steering system. This makes the overall driving experience boring.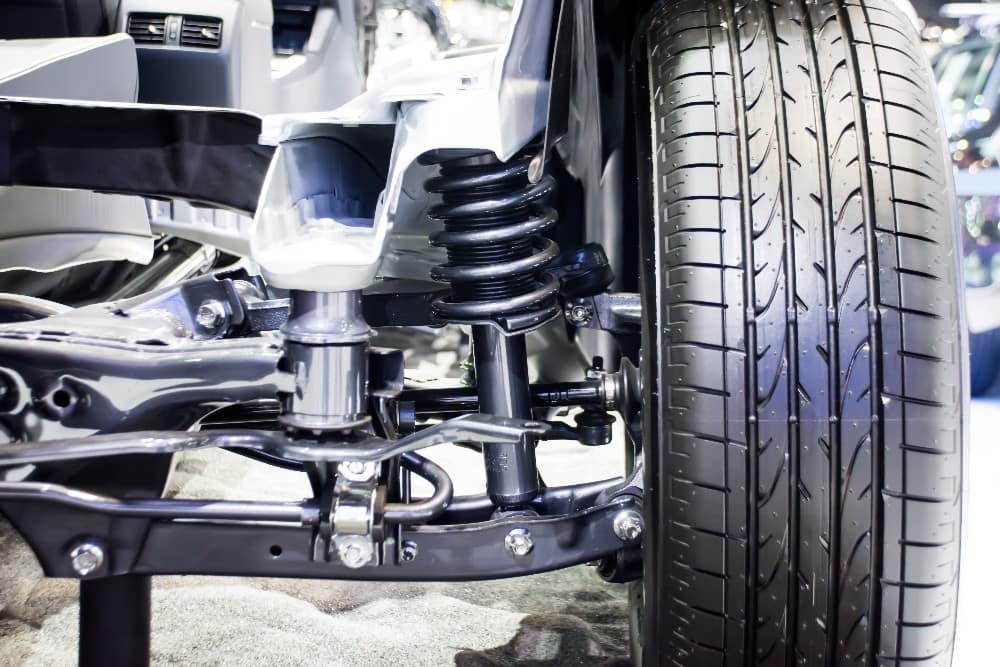 Speaking of boring, the Car and Driver website said that it is "boring to drive" the Toyota Corolla Hybrid since it reached 60 mph in 10.7 seconds, which is really slow nowadays. But the Honda Insight could easily accelerate to 60 mph in just 7.7 seconds.
Efficiency
In the efficiency field, Honda is crushing competitors. It started in the early 80s when Honda introduced the VTEC system. Variable Valve Timing & Lift Electronic Control system was a turning point in the engine's efficiency.
This system helped Honda to produce engines that are more efficient on higher RPMs. Honda didn't stop here, but it continued developing the system until it introduced the Earth Dreams Technology in 2013.
It was an efficient and environment-friendly system combined with a turbocharger and direct injection system, all enabled Honda to create leaner engines, producing more torque but consuming less fuel.
Toyota is still not keeping up with Honda's development in this field and is far from being competing with it.
Safety
When it comes to safety, Honda is taking it to the next step. You feel like they are responsible for your and other people's lives. Honda is having what is named the Honda Sensing Suite, which includes many safety features that no any other automaker is having.
The features are of real importance in real life for any driver. It includes a traffic sign recognition using a small camera, which will notify the driver of any speed limit changes.
It also has a collision mitigation braking function, which is a lifesaver. It will apply braking pressure to avoid or reduces the consequences of any unavoidable potential collision.
The road departure mitigation feature is also critical. It will notify the driver when the car is drifting over the lane line without using the turn system. The system will also apply a little steering torque and brake pressure to assist the driver in maintaining lane position.
And finally, the blind-spot monitoring, which alerts the driver for hard-to-spot vehicles passing from behind or by the side of the car. All these features make Honda safety a real thing, not just a marketing sentence.
Toyota has a good safety system as well, but it lakes the collision mitigation braking and blind-spot features that Honda already has.
The hybrid market
Toyota introduced its first hybrid car, the Toyota Prius, in 1997, and this was before the Honda Insight in 1999. But Honda was smarter and started selling its first hybrid car in the US in December 1999, while the Toyota Prius was sold after 7 months in the US.
We can't say anything about the Prius since it's one of the best-selling cars in automotive history. But Honda is improving the Insight rapidly. Who knows, maybe one day Honda dominates the hybrid market.
Honda is a pure substance, not a mixture!
Let's face it, Toyota creates really great cars. Toyota Supra, for instance, is one of the greatest cars ever, but it's not a purely Toyota car. It is powered by a BMW engine.
So what is the problem with that? I myself believe that for a product to be as much perfect as possible, it should be from one source as much as possible. Yes, it's not a rule of thumb, neither a confirmed result that the final product will be perfect, but at least it will be better if the whole package is from one source!
Honda, on the other hand, produced many great cars that are purely designed by Honda. For instance, the Honda Acura NSX, which is again a great car made by Honda, is powered by a Honda V6 engine.
Conclusion
So to wrap things up, Honda is better than Toyota in multiple fields. But at the same time, Toyota is winning in some other fields.
So what do I choose? That's the question. For me, I personally prefer Honda and enjoy driving it more than Toyota. It feels more sportier and controllable on the road.
If you are a person who wants to drive from point A to point B reliably and are not willing to pay more for maintaining your car, then you are a Toyota person.
But if you are like me, a person who wants to enjoy the ride from point A to point B and is willing to pay a few more bucks occasionally on maintaining your car, then you are a Honda person, like me!
So think carefully and choose wisely.