Are you looking for the best years to buy a used BMW X5 and have this on your list of things to do? If that's the case, you've come to the perfect spot, for everything wrong with the various X5 models is going to be discussed in this article.
There are many reasons why the BMW X5 is such a luxurious premium SUV. It's not the most expensive BMW, but it looks and performs like one. However, the BMW X5 is not immune to having less than stellar model years. There is widespread agreement that the X5 model year 2008 is the worst.
The model years from 2001, 2004-2013, 2015, and 2021 are the worst BMW X5 years. The best model years of BMW X5 include 2000, 2002, 2003, 2014, 2017-2020, 2022, and 2023. This result was concluded from trustworthy sources such as NHTSA, Edmund, JD Power, and Kelley Blue Book reviews.
What Are The Worst Years Of BMW X5?
We've compiled a list of the worst X5 model years that received an unusually high percentage of complaints.
#13 Worst Year: 2015 BMW X5 (3.97 Rating)
The 2015 BMW X5 comes last on this list of worst models due to fewer complaints and comparatively high-reliability ratings. But don't get confused with how terrible it can be.
The 2015 BMW X5 has been known to have issues with getting stuck in just 5 inches of snow and problems with the battery not charging properly, which can lead to difficulty starting the vehicle.
Common Problems:
Stuck in the snow
The battery does not charge
The car will not start
Reviews, Ratings, Recalls & Complaints:
#12 Worst Year: 2005 BMW X5 (3.95 Rating)
The BMW X5 2005 has a clicking noise that could indicate serious engine problems; thus, I am putting it in 12th place. Furthermore, numerous owners have complained of problems with faulty power windows. Finally, there has been a reported issue with the car's heated seats being too hot, which poses an instant fire threat.
Common Problems:
Clicking noise
Power window issues
Overheating of seats
Reviews, Ratings, Recalls & Complaints:
#11 Worst Year: 2021 BMW X5 (3.92 Rating)
Although it is one of the recent models, the 2021 BMW X5 is not without its issues, such as small mirrors and wide roof pillars that can create blind spots. Additionally, limited interior storage and wide doorsills that inhibit entry and exit can be significant inconveniences. The other most common problems with this model relate to its faulty electrical system, powertrain, or engine.
Common Problems:
Faulty electrical system
Powertrain issues
Engine failure
Reviews, Ratings, Recalls & Complaints:
#10 Worst Year: 2004 BMW X5 (3.78 Rating)
The 2004 BMW X5 has been reported to have some significant issues, including problems with the coolant expansion tank, which can lead to overheating and, ultimately, engine damage. In addition, faulty throttle curves can cause acceleration problems, while intermittent starting difficulties can be frustrating and time-consuming for drivers.
Common Problems:
Coolant expansion tank
Faulty throttle curve
Intermittent starting difficulties
Reviews, Ratings, Recalls & Complaints:
#9 Worst Year: 2013 BMW X5 (3.77 Rating)
Even while BMW has been working to improve the reliability of its vehicles, the 2013 BMW X5 was nevertheless subject to seven recalls and several customer complaints. Therefore, I'm giving it a central place in the worst category.
Even though it had been over five years since the airbag bursting problem originally surfaced, it was still present, which was frustrating. The 2013 X5 had many issues, the most common of which were with the engine and powertrain.
Common Problems:
Transmission failure
Transmission shift to neutral
Engine Overheat
Reviews, Ratings, Recalls & Complaints:
#8 Worst Year: 2001 BMW X5 (3.63 Rating)
While the 2000 BMW X5 is highly regarded, the 2001 model was the subject of 11 recalls and several complaints due to electrical, suspension, and engine system issues. Thus, I have placed it in the eighth position on this list.
The failure of the cooling fan was the primary cause of overheating in many 2001 X5s, according to many owners.
Common Problems:
Suspension failure
Electrical fire while parked
Faulty dashboard
Reviews, Ratings, Recalls & Complaints:
#7 Worst Year: 2006 BMW X5 (3.55 Rating)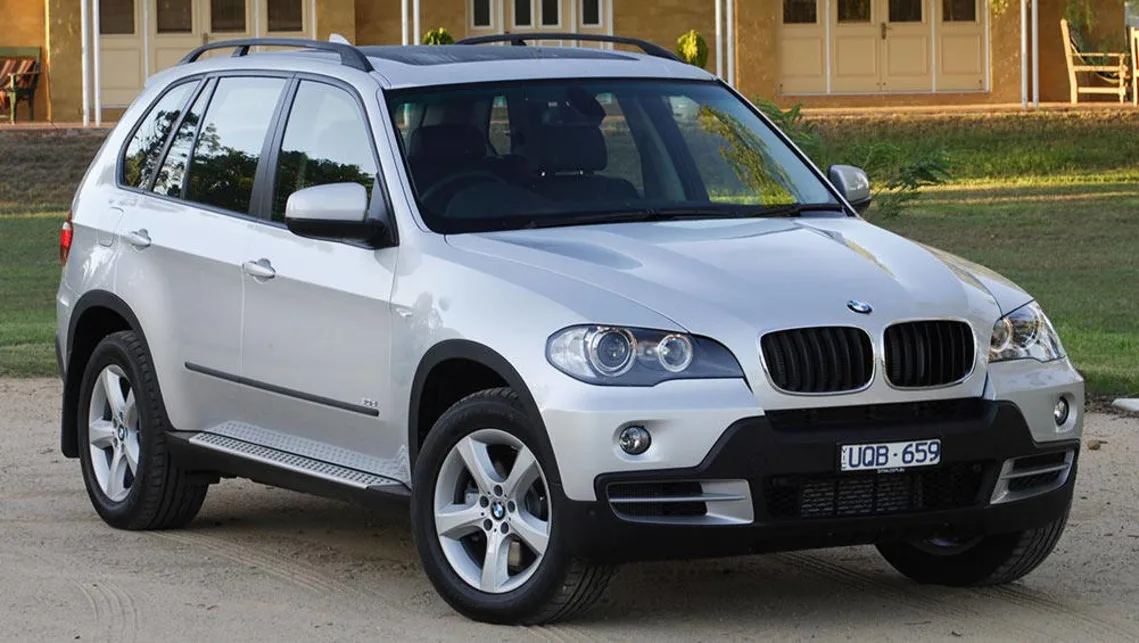 The 2006 BMW X5 is a fine car, but it was plagued by issues and subject to nine recalls, so I've ranked it seventh on my list. Most owners had issues with the airbag system, specifically the warning light on the instrument panel. After that, there was a massive recall.
In addition to problems with the airbags, owners also experienced problems with the brakes, which were traced to a faulty brake vacuum pump.
Common Problems:
Crankcase valve failure
Casket failure
The brake line rusted out
Reviews, Ratings, Recalls & Complaints:
#6 Worst Year: 2007 BMW X5 (3.40 Rating)
Much like the 2016 model, the 2007 BMW X5 also faces airbag warning light issues and faulty brakes but with more recalls. The 2007 BMW X5 has a history of problems, including engine smoking and activating the "service engine soon" warning light, pointing to the necessity for costly repairs.
It's important to note that this model should be cautiously approached due to the potential for significant safety risks associated with an engine fire.
Common Problem:
Engine smoking
Service light engine on
Fire coming from the engine
Reviews, Ratings, Recalls & Complaints:
#5 Worst Year: 2009 BMW X5 (3.35 Rating)
The 2009 X5 is also a bad model year because airbags had a lot of issues, from occasionally not deploying to the airbag indicators beeping and lighting up on the instrument cluster. There were also several reports of problems with the engine, with some owners saying they had to replace the fuel pump multiple times because of stalling.
Common Problems:
Engine leaking oil
The brake lights melted in the socket.
Reviews, Ratings, Recalls & Complaints:
#4 Worst Year: 2010 BMW X5 (3.31 Rating)
I am placing the 2010 BMW X5 in 4th place because it suffered fewer complaints. However, it still suffered from 21 different recalls. The 2010 X5 has serious issues with its engine and transmission. Many owners of this model year complained of problems like transmission shifting and jerking, engine stalling, and poor cooling fluid circulation.
Common Problems:
Gearbox failure
Engine shutters and shuts off while driving
The battery cannot charge
Reviews, Ratings, Recalls & Complaints:
#3 Worst Year: 2012 BMW X5 (3.28 Rating)
Though there were fewer recalls and issues with the 2012 BMW X5 overall, the car did have widespread complaints to the NHTSA about its engine drivetrain and airbags. The universal joint on the front drive shaft could break, the camshaft housing bolts could become loose, and the driver's airbag could explode.
Because of these problems, the model has been recalled in large numbers. As a result of these factors, I rate it as the third worst X5.
Common Problems:
Excessive vibration
Engine failure
Takata airbag recall
Overheating
Reviews, Ratings, Recalls & Complaints:
#2 Worst Year: 2011 BMW X5 (3.13 Rating)
The 2011 BMW X5 is widely regarded as one of the worst model years ever due to the vehicle's extensive problems with the engine and fuel system. The vehicle was most notorious for its faulty driver-seat airbag, which might explode, sending metal shards hurtling toward the driver. More than 840,000 automobiles had this problem.
Common Problems:
Stalled while driving
Engine overheat warning
The dashboard cluster lost power.
Reviews, Ratings, Recalls & Complaints:
#1 Worst Year: 2008 BMW X5 (2.97 Rating)
The 2008 BMW X5 is widely regarded as the worst year for the lineup due to 16 distinct recalls and got a top place on my list of worst models. The X5 from 2008 has numerous issues. The failure of the water pump was the most serious one. The engine overheated, the coolant leaked, and eventually stalled due to these issues.
The most common complaint we heard was that customers' engines would stall and shut off unexpectedly. The airbag rupturing problem and PCV short-circuiting issue also plagued this model.
Common Problem:
Water leaks into the interior
Loss of power while driving
Coolant pump failure
Reviews, Ratings, Recalls & Complaints:
What Are The Best Years Of The BMW X5?
These BMW X5s are the top model years that have excellent handling, performance, and comparatively low issues.
#11 Best Year: 2002 BMW X5 (4.02 Rating)
Both consumers and experts in the automotive industry give the 2002 BMW X5 high marks, which is why it got a place in the best category. In 2002, BMW released the lightning-fast X5 4.6iS, powered by a 4.6-liter V8.
After some fine-tuning, the 4.4-liter V8 engine now produces 290 horsepower, up from 282 in the previous model year. Self-leveling suspensions, trailer stability controls, and better hill descent control were also incorporated into this model.
Reviews, Ratings, Recalls & Complaints:
#10 Best Year: 2003 BMW X5 (4.04 Rating)
Very few problems were reported with the 2003 X5, and the vehicle was hailed for its remarkable handling and responsiveness. The inclusion of a DVD-based navigation system was also revolutionary at the time.
In addition, a number of optional packages were released, including rear head protection airbags, brakeforce display (extra rear lights during emergency braking), and several other safety features.
Reviews, Ratings, Recalls & Complaints:
#9 Best Year: 2020 BMW X5 (4.14 Rating)
The 2020 BMW X5 is an excellent addition to a lineup that includes "the Godfather of premium crossovers," another BMW model. Kelley Blue Book named it the top-ranked vehicle in the list of Best Midsize Luxury SUVs of 2020.
It comes equipped with wireless phone charging and a Wi-Fi hotspot as standard equipment. The sDrive40i, the entry-level model with rear-wheel drive, features an excellent turbocharged six-cylinder engine.
Reviews, Ratings, Recalls & Complaints:
#8 Best Year: 2014 BMW X5 (4.15 Rating)
The BMW X5 enters its third generation with a brand-new redesign for 2014. It has a complete overhaul that includes minor upgrades everywhere without compromising dependability. It has updated engines, a somewhat larger cabin, and a long list of technological enhancements.
Overall, It can be a good purchase giving you the luxury and best performance on a pocket-friendly budget.
Reviews, Ratings, Recalls & Complaints:
#7 Best Year: 2000 BMW X5 (4.19 Rating)
The 2000 X5 was the first year the vehicle was manufactured and marketed as a Sports Activity Vehicle (SAV). I give it third place because of its high-reliability rating and the skillful balancing act it pulls off between BMW's supple ride and tried-and-true handling.
Its ability to drive like a regular BMW sedan while providing a plush ride and high-end amenities won over many critics. A potent eight-cylinder engine and four-wheel independent suspension are standard on this model.
Reviews, Ratings, Recalls & Complaints:
#6 Best Year: 2017 BMW X5 (4.24 Rating)
When it comes to dependability, Consumer Reports gives the 2017 BMW X5 a perfect score, so the following year is likewise a triumph for BMW.
Few complaints have been lodged concerning the 2017 X5's reliability, except for some creaking from the brakes and some problems with the air conditioning. You can trust purchasing a used 2017 BMW X5 without hesitation.
This vehicle comes in four distinct trim levels, with seating for five to seven people. Despite its updated appearance, I saw no significant improvements over the 2016 model to warrant a higher ranking.
Reviews, Ratings, Recalls & Complaints:
#5 Best Year: 2016 BMW X5 (4.29 Rating)
The 2016 BMW X5, with its 4-star dependability rating, is a solid option for those in the market for a used premium car. Everything about the 2016 X5 is fantastic, from the exceptional drive quality to the snappy handling to the top-notch amenities.
This model's strength is readily apparent thanks to its turbocharged 3L 6-cylinder gas engine, capable of producing 300 horsepower. An 8-speed automatic transmission and anti-lock brakes complemented the car's excellent performance. Tire noise is a typical complaint about the 2016 model, but it's not a deal breaker for most buyers.
Reviews, Ratings, Recalls & Complaints:
#4 Best Year: 2018 BMW X5 (4.30 Rating)
The 2018 BMW X5 stands out due to its 21-inch alloy wheels, AWD system, active suspension, and quad exhaust tips, all of which are included in the basic trim. These characteristics may not be sufficient to move the 2018 BMW X5 up this list, but they are sufficient to get it up to fourth place.
All four of this model's trim levels offer the same high ride quality and responsive handling standard. Its top-tier performance version is also a little monster, capable of 567 horsepower and 553 pound-feet of torque.
Reviews, Ratings, Recalls & Complaints:
#3 Best Year: 2019 BMW X5 (4.42 Rating)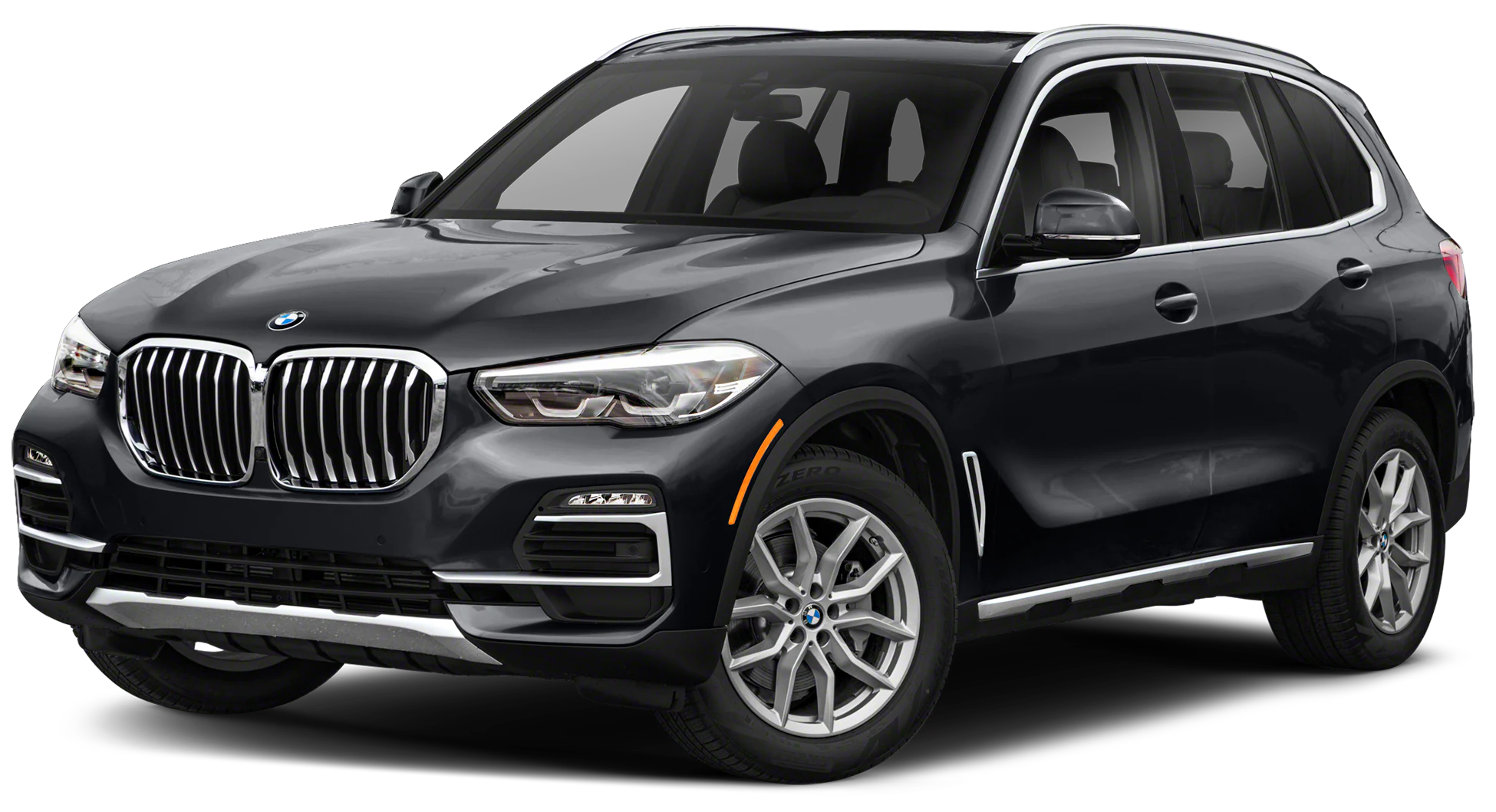 The 2019 BMW X5 began the fourth generation of the popular SUV. The 2019 X5 lineup has basic all-wheel drive and two potent engine options. This model's early success can be largely attributed to its emphasis on driving dynamics.
85% of consumers recommend this car due to its strong performance from both the base and higher-end models and its luxurious and comfortable cabin that justifies its high price tag.
Reviews, Ratings, Recalls & Complaints:
#2 Best Year: 2023 BMW X5 (4.50 Rating)
The 2023 BMW X5 was ranked #3 in the Upper Midsize Premium SUV category of 2023 by JD Power, highlighting its superior performance, comfort, and overall quality.
The turbocharged V8 engine provides enough power for the 2023 BMW X5, and the vehicle also boasts remarkable handling and braking for its size. The newest technology and other features available in the base X5 are also included in this car.
Reviews, Ratings, Recalls & Complaints:
#1 Best Year: 2022 BMW X5 (4.55 Rating)
The 2022 BMW X5 sets itself apart from the competition with its cutting-edge technology. This SUV is among the safest on the road thanks to its smart driver assistance system. The X5's impressive fuel economy for a car of its size and power makes it a good option for those who value reducing their carbon footprint.
A temperature comfort package with heated seats, steering wheel, armrests, and four-zone automated climate control was introduced in the 2022 model. With its combination of performance, luxury, safety, and sustainability, the 2022 BMW X5 is truly in a league of its own.
Reviews, Ratings, Recalls & Complaints:
FAQs
1. What Are The Common Problems Of BMW X5?
The common problems of the BMW X5 are:
Stalled while driving
Engine failure
Engine overheats
Excessive vibration
Transmission shifts to neutral while driving
The dashboard cluster lost power
Transmission failure
2. What Is The Price Of BMW X5?
The base sDrive40i version of the 2024 BMW X5 costs $65,200. The price tag is nearly $4,000 higher than the model from 2023, but the improvements are worthwhile. The top-of-the-line M60i, powered by a V8 engine, is priced at $89,300.
3. How Long Will BMW X5 Last?
A BMW X5 is a long-lasting car that can take you wherever you travel. Your BMW X5 should last you between 10 and 15 years. You may easily get over 300,000 miles out of a car if you treat it well, maintain routine maintenance, and stay within the vehicle's capabilities.
Related: How Long BMWs Last: (Age, Mileage, and Maintenance Secrets)
4. Are BMW X5 Hybrid Cars Reliable?
The BMW X5 hybrid has a high safety rating in the event of an accident, but its long-term reliability is a bit doubtful. Buyers of large SUVs like the X5 hybrid generally do so with safety in mind, and the X5 earns a comforting five stars in this category from the impartial specialists at Euro NCAP.
5. Why BMW X5 Cars Are So Inexpensive?
Many BMW X fives are so inexpensive because there is a large supply of vehicles and not as much demand as anticipated, leading to a decline in price. When there is excess supply relative to demand, the price of the commodity in question tends to decrease. Consequently, the market's oversaturation is why BMW X5 is so inexpensive.
Conclusion
Some BMW X5 vehicles had few or no troubles, while others were subject to several recalls and complaints. The 2022 and 2023 BMW X5 are fantastic choices for those in the market for an SUV. You may expect it to last longer because of its high-reliability rating and get a good resale value.
There's a substantial market for used BMW X5s. The 2008 X5 is not as well made as the best iterations of BMW's SUV. The good news is the 2000 X5 is a competitive substitute. It's essentially the same car but with significantly low complaints and high reliability.