Luxury cars have always been a symbol of prestige, elegance, and power. For car enthusiasts and luxury car buyers, owning a high-end vehicle is not just about getting from point A to point B, but rather a statement of their style and status. In 2023, the luxury car market is expected to continue its upward trend, with new and improved models from some of the most prestigious car brands in the world.
Whether you're a car enthusiast or simply looking to invest in a luxurious ride, this article will provide you with insights into the most prominent luxury car brands of 2023. We will delve into the history, features, and unique selling points of each brand, giving you a glimpse into the elite world of high-end automobiles.
30. W Motors: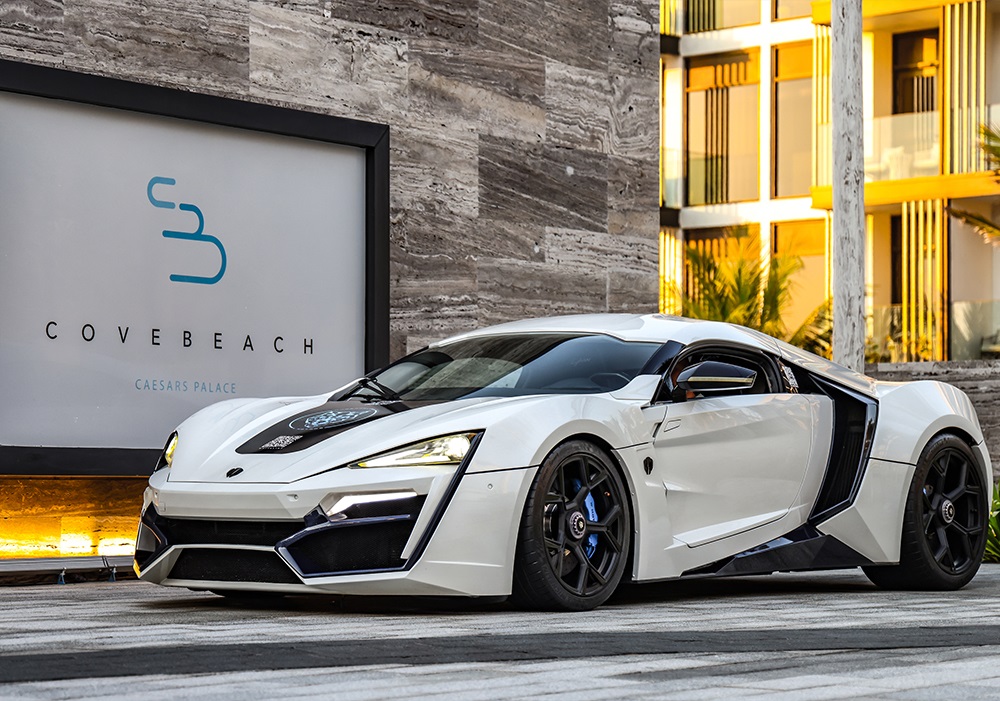 Country of Origin: UAE
Most Popular Models: Lykan HyperSport, Fenyr SuperSport, Lykan Roadster
W Motors is a luxury sports car manufacturer based in Dubai, United Arab Emirates. The company was founded in 2012 by Lebanese entrepreneur Ralph Debbas. The company has a focus on creating cars that are faster, more powerful, and more efficient than anything else on the market.
W Motors' first car, the Lykan HyperSport, was introduced in 2013 and quickly gained attention for its striking design and advanced technologies. Despite its relatively short existence, the company has quickly established itself as one of the most exclusive and innovative hypercar manufacturers in the world.
29. Alfa Romeo: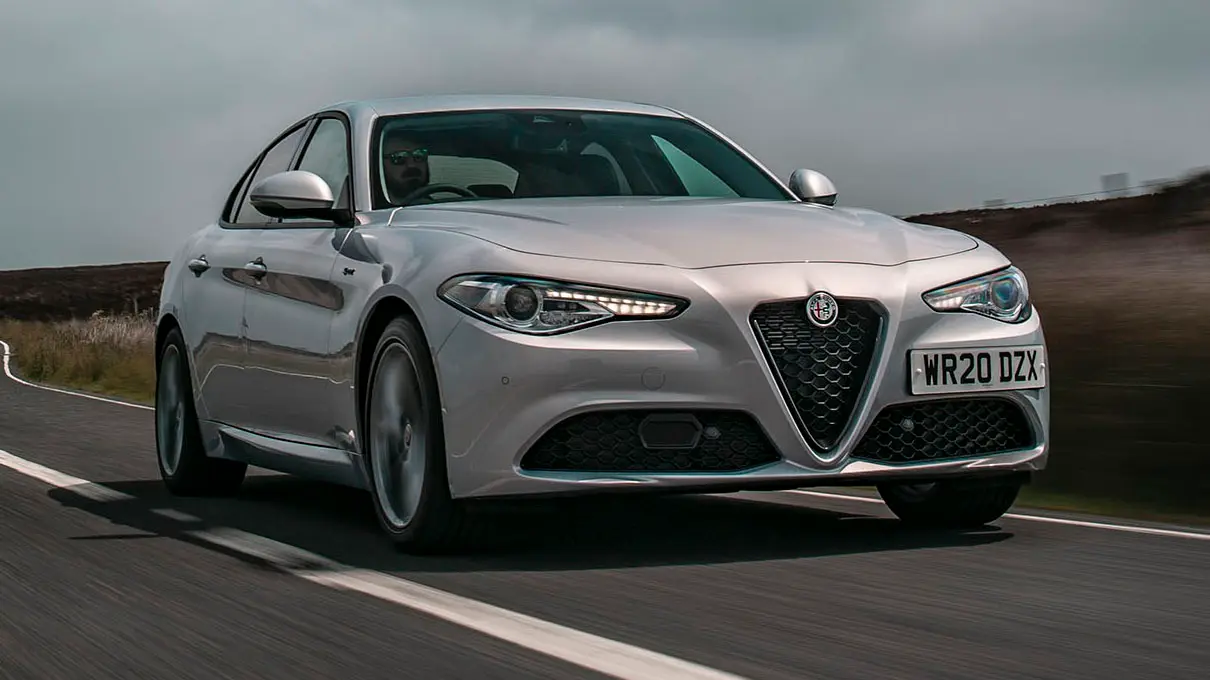 Country of Origin: Italy
Most Popular Models:

Alfa Romeo Alfasud, Alfa Romeo 1900, Alfa Romeo 33 Stradale
Alfa Romeo is an Italian luxury car manufacturer that was founded in 1910 in Turan, Italy. The name of the company is a combination of the company's original name, A.L.F.A. (Anonyma Lombarda Fabbrica Automobili), and the last name of entrepreneur Nicola Romeo, who took over the company in 1915.
The Italian automaker has won countless championships, such as the Vanderbilt Cup, Formula 1, Le Mans, and the Mille Miglia. Yet, it achieved its most famous victory in the difficult Targa Florio event in 1923. The company's racing heritage has also influenced the design of its road cars, with a focus on performance, handling, and precision.
28. McLaren:
Country of Origin: United Kingdom
Most Popular Models: McLaren 540C Coupé, McLaren 570S, McLaren 650s
McLaren is a British automotive manufacturer that was founded in 1963 by Bruce McLaren. Although McLaren was already widely recognized as one of the best British automakers of all time, the company made waves in 1995 with the release of the McLaren F1 GTR, which rapidly rose to prominence among the best race cars ever made.
With the help of the world's top engineers, they built the world's first car capable of exceeding 240 miles per hour with their astounding McLaren F1 model. They haven't slowed down either, consistently producing stunning high-end sports and racing cars year after year.
27. Koenigsegg:
Country of Origin: Sweden
Most Popular Models: Koenigsegg CCXR, Koenigsegg Trevita, Koenigsegg Agera
Koenigsegg is a Swedish manufacturer that was founded in 1994 by Christian von Koenigsegg. Even though there wasn't much competition for the greatest luxury car in the country at the time, they released some of the world's most luxurious sports cars.
Their phenomenal performance at the 1997 Cannes Film Festival cemented their reputation as the greatest in the industry. The company's current Agera R model is among the finest sports luxury automobiles money can buy. The best feature is that it can run on biofuel, making it a beautiful and sustainable purchase for the buyer.
26. Pagani:
Country of Origin: Italy
Most Popular Models: Pagani Huayra Pearl, Pagani Zonda Revolucion, Pagani Zonda 760 Kiryu Roadster
Pagani is an Italian hypercar manufacturer founded in 1992 by Horacio Pagani. Since their establishment, Pagani has consistently competed with the industry's largest players, earning them a reputation as a top player.
Therefore, what began as a tribute to F1 champion driver Juan Manuel Fangio quickly evolved into one of the industry's leaders, and today, anyone who owns a Pagani can confidently state that they made the finest decision possible because there are no compromises when purchasing one this year.
25: Maserati: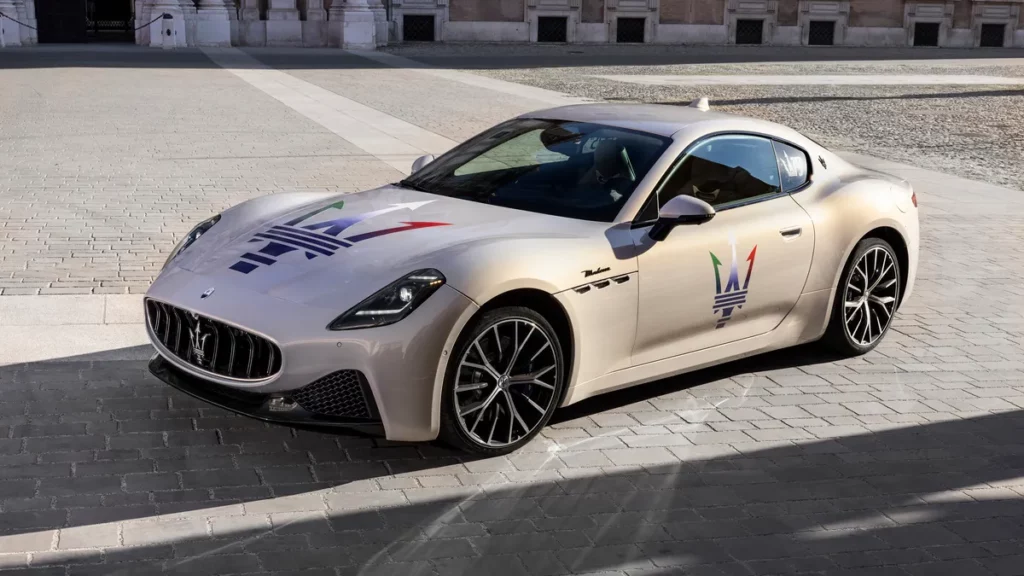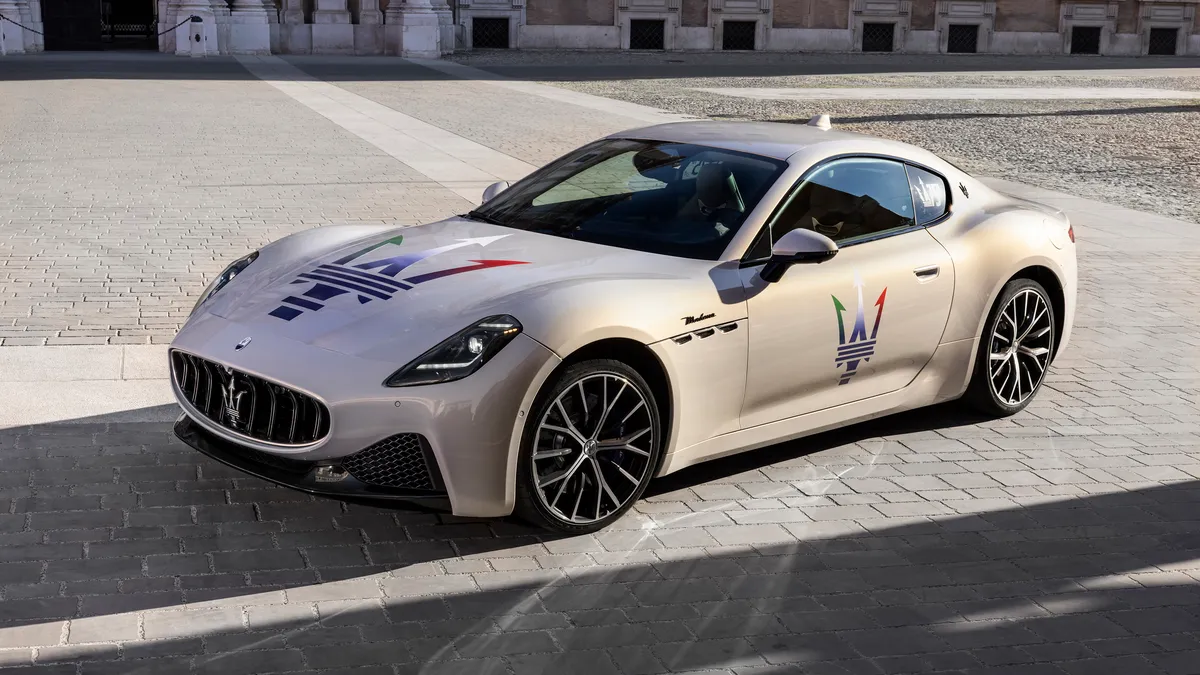 Country of Origin: Italy
Most Popular Models: Maserati Grecale, Maserati Levante, Maserati Ghibli.
Maserati is an Italian luxury car manufacturer that was founded in 1914 in Modena, Italy. Initially, Maserati was most known for its racing vehicles, but after teaming up with Chrysler, the brand quickly established itself in the luxury market as well.
This has allowed them to become a global leader in the luxury sports vehicle and racing car industries since the 1970s. The company's first SUV, the Levante, was introduced in 2016 and has since been joined by the smaller Grecale.
24: Lotus Cars:
Country of Origin: United Kingdom
Most Popular Models: Lotus Evija, Lotus Elan S2, Lotus Elise GT1
Lotus Cars is a British sports car manufacturer that was founded in 1952 by Colin Chapman. Lotus cars are really magnificent, and this is where the British have truly excelled. The best aspect about driving a Lotus is that it will always be the talk of the town because they are so unique.
The company has also had success in motorsports, particularly in Formula One racing, where it has won seven Constructors' Championships and six Drivers' Championships. The Lotus Elise and Lotus Evora models were unquestionably the most well-received debuts from them, but we should also add the Lotus Excel because it was a pretty hot launch.
23. Polestar: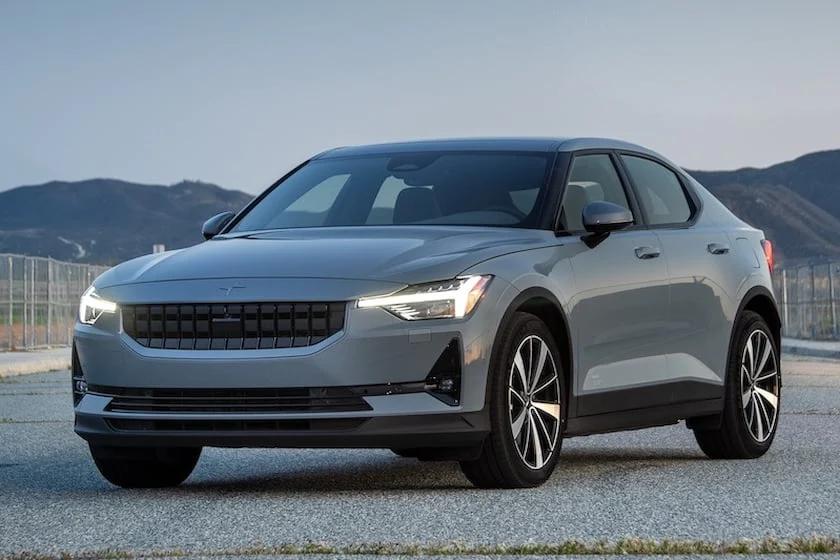 Country of Origin: Sweden
Most Popular Models: Polestar 2, Polestar 3
In 2017, Polestar was established as a new, standalone Swedish premium electric vehicle manufacturer. Founded by Volvo Cars and Geely Holding, Polestar enjoys specific technological and engineering synergies with Volvo Cars and benefits from significant economies of scale.
The Polestar 1 offers true high-tech luxury motoring for a new era, while the Polestar 2 is the company's more practical transportation option—imagine a battery-powered BMW 3-series. This amazingly large 2+2 coupe is powered by hybrid technology and is made of carbon fiber.
22. Chrysler:
Country of Origin: United States
Most Popular Models: Chrysler Town & Country, Dodge Coronet, Dodge Charger
Chrysler is an American car brand that was founded in 1925. The company has a long history of producing innovative luxury cars, from introducing the first mass-produced six-cylinder engine to developing the minivan.
In addition to its cars, Chrysler has also produced a range of commercial vehicles, including the Ram pickup truck and the Ram ProMaster van. These vehicles are designed to offer exceptional durability, reliability, and performance, making them popular choices for businesses and commercial fleets.
21: Mini:
Country of Origin: United Kingdom
Most Popular Models: Mini Cooper SE, Mini Cooper 3 DOOR, Mini Cooper Countryman
MINI is a British car brand that is currently owned by the BMW Group. The brand was originally founded in 1959 by the British Motor Corporation, and it quickly became known for producing small, stylish cars with unique designs and excellent handling. These cars are known for their iconic styling, compact size, and sporty driving experience.
Despite their small size, MINI cars are designed to be both practical and efficient, making them popular choices for city drivers and those who want a fun and engaging driving experience. Whether you're looking for a small city car or a more spacious SUV, Mini offers something for motorists who appreciate the great performance and cutting-edge technology.
20: Infiniti:
Country of Origin: Japan
Most Popular Models: Infiniti Q50 Eau Rouge, Infiniti QX55, Infiniti Prototype 10
Infiniti is a luxury car brand owned by Japanese automaker Nissan. Infiniti officially started selling luxury vehicles in North America in 1989. Infiniti has a strong presence in the luxury car market, particularly in the United States and Asia. Its cars are designed to offer a premium driving experience with advanced features and high-quality materials.
The Infiniti Q60 is the pinnacle of luxury vehicles. It can hold its own against other ultra-luxury sedans. Infiniti is also known for its innovative technologies, such as its Direct Adaptive Steering system, which allows drivers to customize the steering response to their preferences.
19: Lincoln:
Country of Origin: United States
Most Popular Models: Lincoln Continental, Lincoln Corsair, Lincoln Aviator
Lincoln is a luxury vehicle division of the American automaker Ford Motor Company. The brand was founded in 1917 by Henry M. Leland and acquired by Ford in 1922. In recent years, Lincoln has undergone a significant transformation, focusing on modernizing its design language and offering more advanced technology and features.
The three-row Navigator is the brand's flagship model. The 2023 Lincoln Navigator is a benchmark in the large luxury Car market. The small Corsair and the mid-size Aviator are two stylish crossovers that lie below that range-topper and signal the brand's return to conventional names.
18: Acura: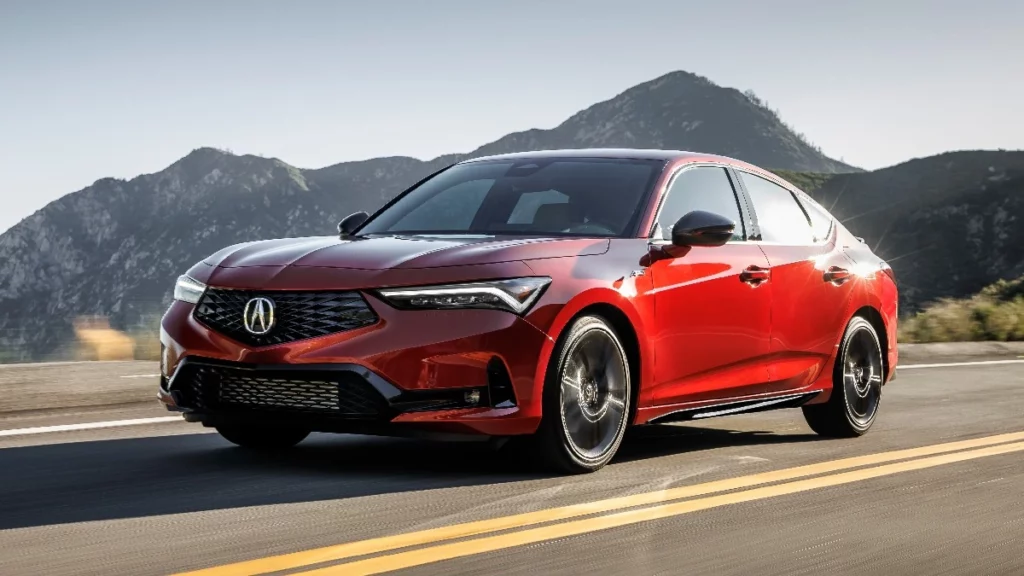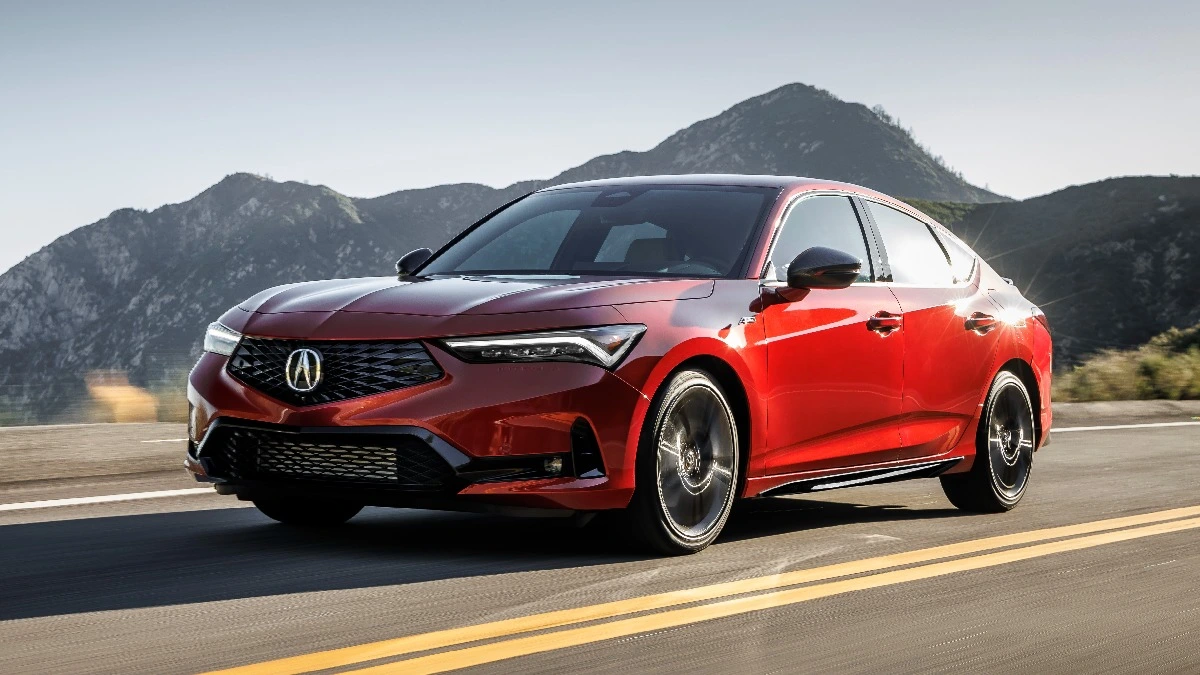 Country of Origin: Japan
Most Popular Models: Acura MDX, Acura Integra, Acura RDX.
Acura is a luxury vehicle division of the Japanese automaker Honda. The brand was launched in 1986 and was the first luxury brand for a Japanese automaker. The majority of Acura automobiles combine compelling performance, affordable prices, and a wealth of standard equipment. That fulfills many requirements for bargain hunters.
The Acura lineup currently includes the ILX, TLX, and RLX sedans and the RDX and MDX SUVs. The brand has won numerous awards for its vehicles, including multiple "Best Cars for the Money" awards from U.S. News & World Report in 2018.
17. Genesis:
Country of Origin: South Korea
Most Popular Models: Genesis G90, Genesis GV70, Genesis GV80
Genesis is a luxury vehicle division of the South Korean automaker Hyundai Motor Group. Since launching as a separate company in 2015, Genesis has taken great steps in expanding their product offering. The people who don't mind trying a fresh brand to save money should go for Genesis models.
These SUVs and automobiles have luxuriously furnished interiors with a bevy of high-tech features as standard. Quick acceleration and consistent quality are further highlights of the lineup's performance. Genesis wants to be a 100% electric brand by 2030, erasing all use of internal combustion engines from its lineup.
16: Aston Martin: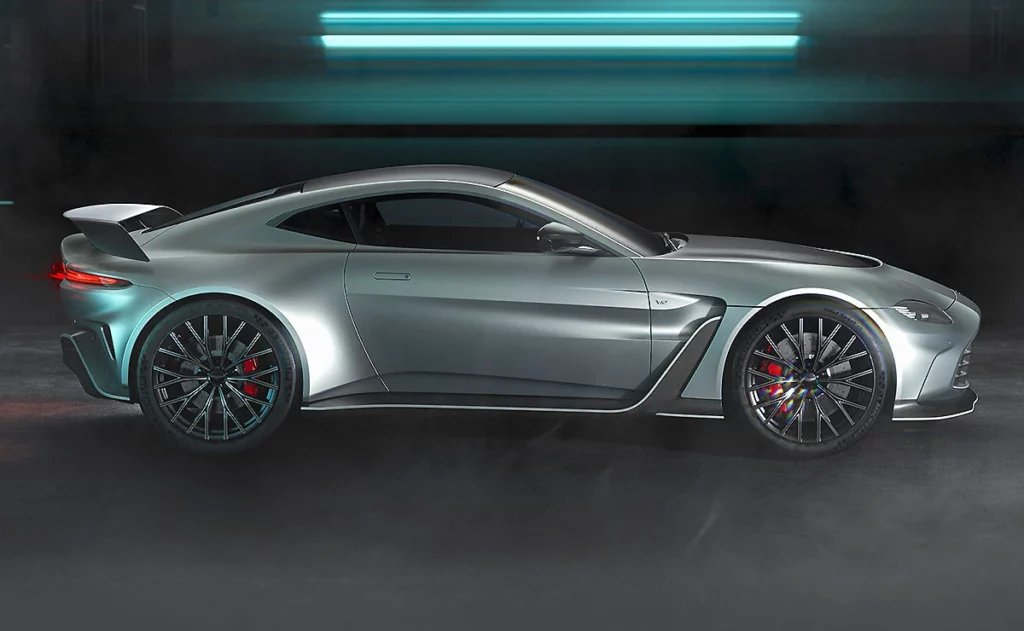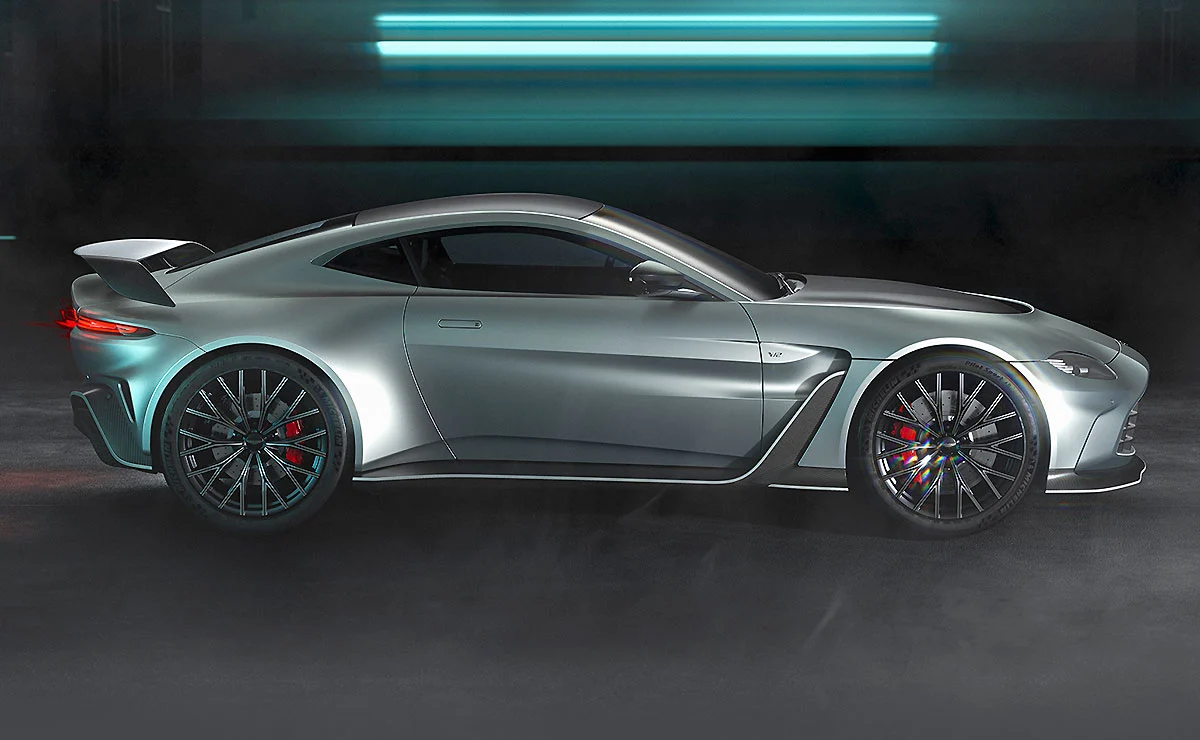 Country of Origin: United Kingdom
Most Popular Models: Aston Martin DBS, Aston Martin DB11, Aston Martin DBX
Aston Martin is a British luxury sports car manufacturer founded in 1913 by Lionel Martin and Robert Bamford. The classic automobiles produced by Aston Martin are among the best in the world. But it doesn't end there. The brand-new Aston Martin Valkyrie is a prime example of its forward-thinking design.
The F-1-inspired aerodynamics and styling scream at the world as the 1,139-horsepower V12 engine roars by. While the DB11's V12 engine may send anyone flying back in their seat, the DBX can hold its own against the best luxury SUVs.
15. Land Rover: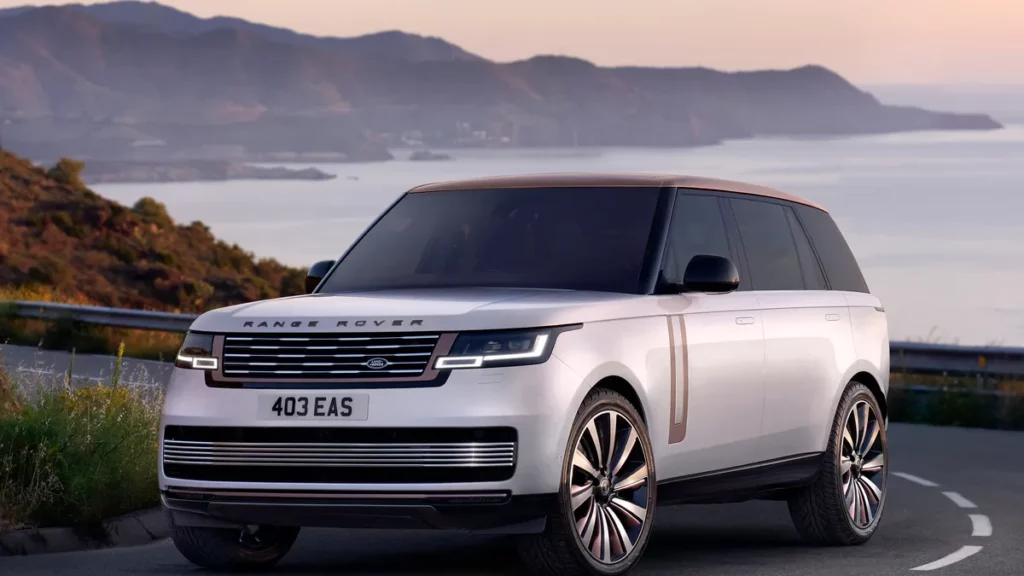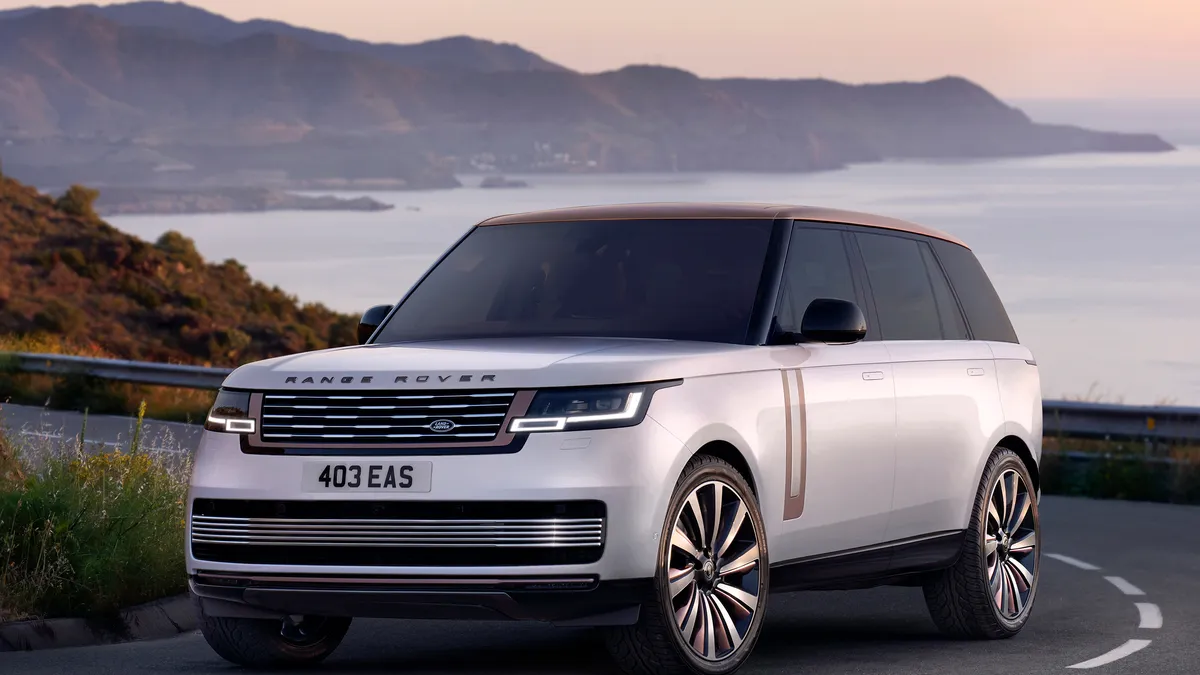 Country of Origin: United Kingdom
Most Popular Models: Land Rover Discovery Sport, Land Rover Range Rover, Land Rover Defender
The company was founded in 1948 and is owned by British multinational car manufacturer Jaguar Land Rover. Land Rover vehicles are built to handle any terrain, whether it's rocky mountains or muddy swamps. They are equipped with terrain response technology, which allows drivers to navigate different types of terrain easily.
Land Rover vehicles are known for their rugged design, impressive off-road capabilities, and luxurious interiors. Overall, Land Rover is a brand that offers the perfect combination of luxury and ruggedness. Whether you're looking for a vehicle to take on off-road adventures or a stylish SUV for daily use, Land Rover has something to offer.
14. Lexus: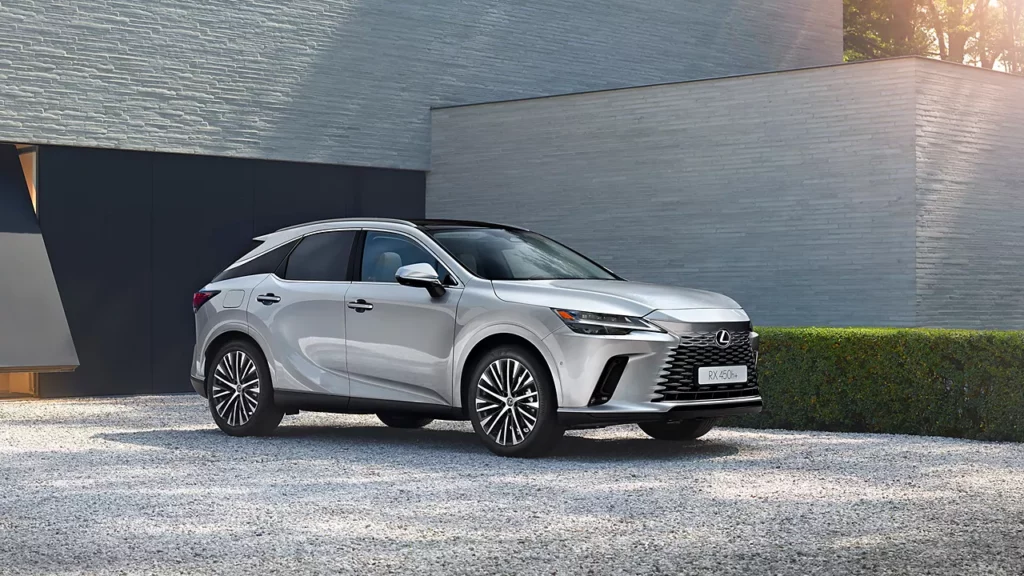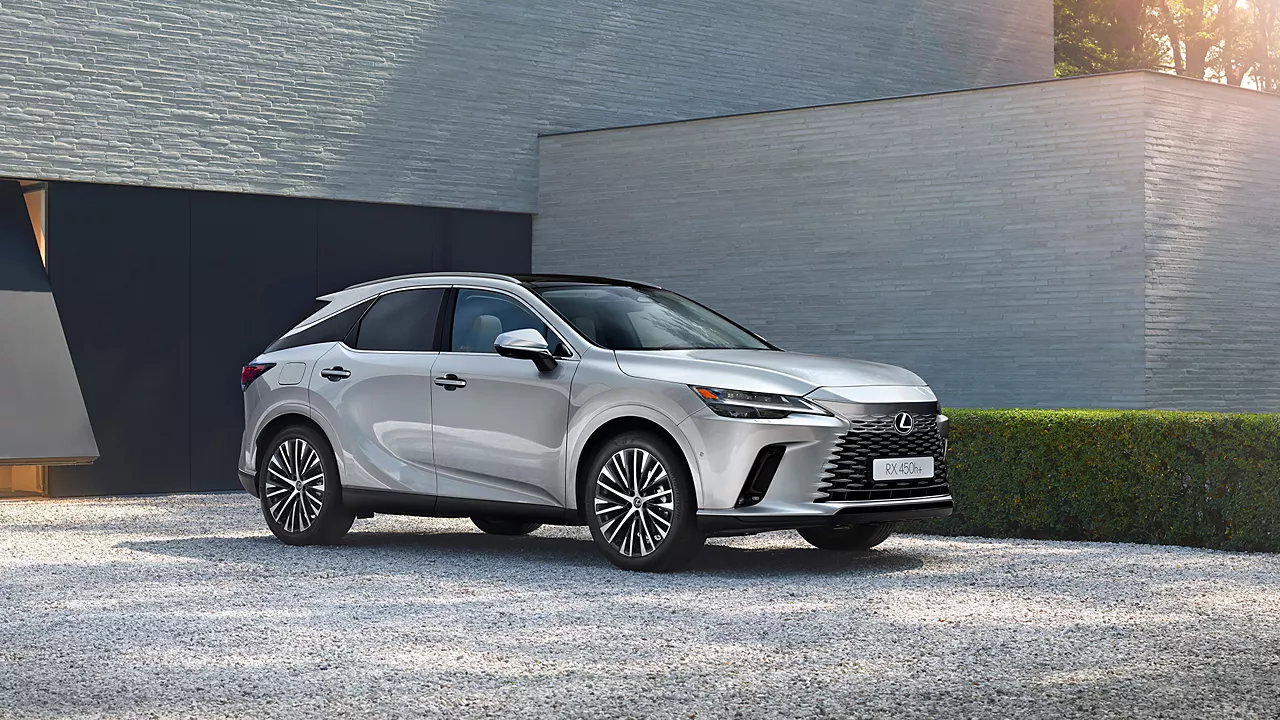 Country of Origin: Japan
Most Popular Models: Lexus RX, Lexus CT 200h, Lexus LS
The last few years have seen a rise in the popularity of Japanese luxury vehicles in the US. Lexus is a luxury vehicle brand owned by the Japanese automaker Toyota Motor Corporation. The brand was first introduced in 1989 with the launch of the Lexus LS 400, a full-size luxury sedan.
Their F line is particularly amazing, but if you want something that will really burn up the asphalt, we suggest opting for the F SPORT versions. Its goal of being carbon neutral by 2050 is interesting, but its goal of becoming fully battery-electric by 2035 is a big target for a brand that is barely making it into the scene.
13. Audi:
Country of Origin: Germany
Most Popular Models: Audi A3, Audi A4, Audi Q5
Audi is a German luxury automotive brand and a member of the Volkswagen Group. The company was founded in 1909 by August Horch. Audi maintains a top ranking by emphasizing its EV products and new technological features.
Audis have well-rounded performance and are outfitted with cutting-edge gadgetry. The brand even offers a high-end sports vehicle, the 2023 R8, that competes favorably. Yet, you don't have to go all out and purchase one of Audi's most expensive models to appreciate the superb craftsmanship and smart design sensibilities of the company.
12. Volvo:
Country of Origin: Sweden
Most Popular Models: Volvo XC60, Volvo XC40, Volvo XC90
Volvo is a Swedish multinational automotive manufacturer that was founded in 1927. The company is known for producing high-quality luxury vehicles that prioritize safety, innovation, and sustainability. Volvo has been a leader in automotive safety for decades, and many of its innovations have become standard features on modern cars.
The luxury automaker set out in 2022 to streamline the complex process of building electric vehicles by developing a new "mega casting" method. Several Volvo vehicles, including the Volvo XC60 and XC90, were included on the IIHS Top Safety Pick Plus list as a result of their reliability ratings.
11. Porsche:
Country of Origin: Germany
Most Popular Models: Porsche 911, Porsche Macan, Porsche Cayenne
Porsche is a German luxury car manufacturer that was founded in 1931 by Ferdinand Porsche. Porsche has almost 70 years of experience building high-end luxury vehicles, and as these vehicles are valuable, spending your hard-earned money on one is a wise investment.
The German manufacturer has always been competitive, but the Porsche 911 model has helped it become one of its best-selling vehicles due to its relatively low price. The most modern models are available for less than $100,000, and believe us when we say they're worth every penny.
10: Lamborghini: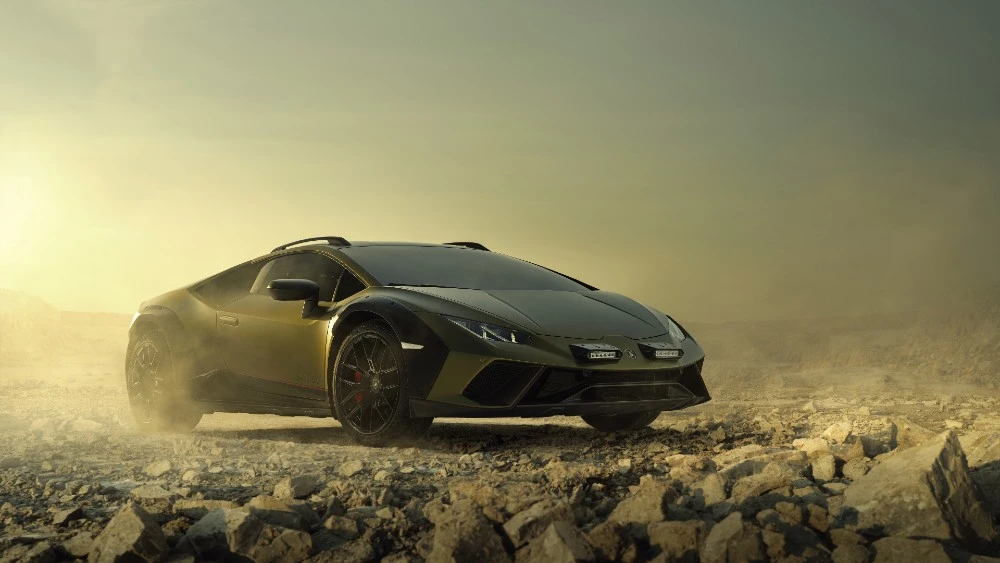 Country of Origin: Italy
Most Popular Models: Lamborghini Gallardo, Lamborghini Huracan, Lamborghini Aventador
Lamborghini is an iconic Italian sports car manufacturer that has been producing high-performance luxury cars since 1963. The company is owned by the Volkswagen Group through its subsidiary Audi. Since Volkswagen acquired them in 1998, the sports car brand has expanded into the luxury market with an impressive lineup.
Lamborghini automobiles are recognized for their high performance, powerful engines, and svelte styling. The Lamborghini Terzo Millennio concept car provides a glimpse into the future of these high-priced luxury vehicles.
9. Jaguar:
Country of Origin: United Kingdom
Most Popular Models: Jaguar F-PACE, Jaguar E-Pace, Jaguar XF
Jaguar is a British car manufacturer founded in 1922 and is now a division of Jaguar Land Rover owned by Tata Motors, which purchased it from Ford in 2008. The brand has a strong reputation for quality and performance and continues to be a popular choice for luxury car enthusiasts around the world.
All new Jaguars truly reflect the company's tagline, "grace, pace, and space." The Jaguar I-Pace electric SUV has quickly become the company's flagship, but the good news doesn't end there; the company has also revealed that the 2023 F-Type is expected to have a top speed of 275 km/h.
8. Ferrari:
Country of Origin: Italy
Most Popular Models: Ferrari Dino, Ferrari F40, Ferrari 365 GTB/4 Daytona
Ferrari is an Italian luxury sports car manufacturer founded in 1947 by Enzo Ferrari. The Ferrari brand is known for its iconic prancing horse logo, representing the company's racing success and the power and speed of its cars.
Ferrari is a top producer of F-1 race cars, and their road vehicles are fitted with the most advanced computer technology to provide an exceptional driving experience. Ferrari is pushing forward with a number of ambitious green targets, including the development of a battery-electric vehicle by 2025 and the transition to carbon-neutral manufacturing by 2030.
7. Tesla: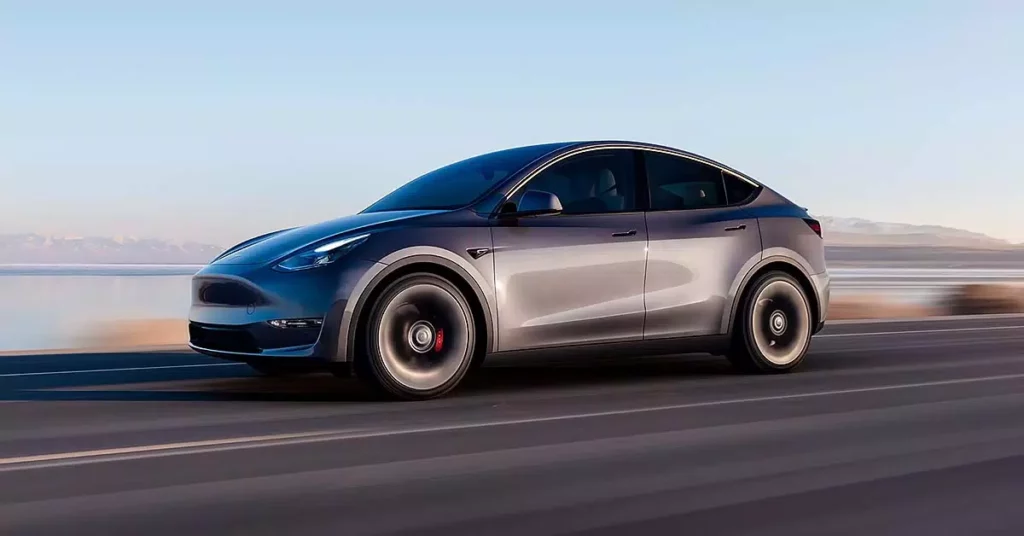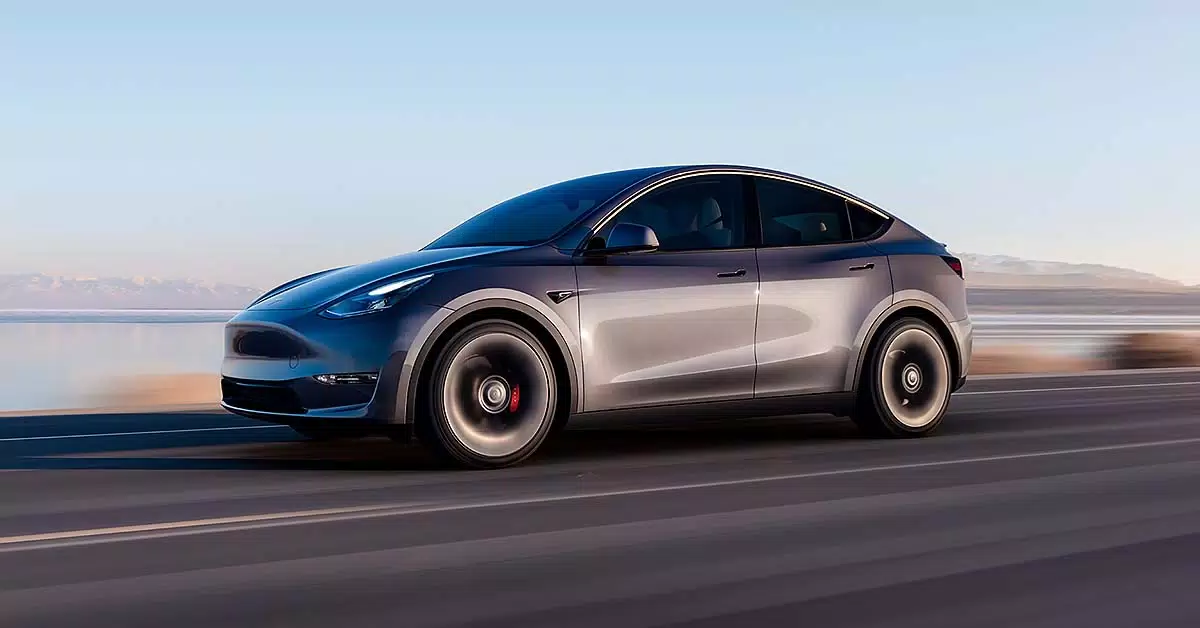 Country of Origin: United States
Most Popular Models: Tesla Model Y, Tesla Model S, Tesla Model 3
Tesla is an American electric vehicle and clean energy company founded in 2003 by Elon Musk, JB Straubel, Martin Eberhard, Marc Tarpenning, and Ian Wright. Tesla's dedication to electric vehicles without sacrificing performance will secure the company's long-term dominance in the market for the coming years.
Tesla has been at the forefront of the push for sustainable energy and reducing dependence on fossil fuels. The company's mission is to accelerate the transition to sustainable energy and to help create a better future for the planet.
6. Cadillac:
Country of Origin: United States
Most Popular Models: Cadillac Escalade, Cadillac XT5, Cadillac SRX
Cadillac is an American luxury automobile brand owned by General Motors (GM). The brand was founded in 1902 by Henry M. Leland. Cadillac used to be known for its plush-riding sedans, but it has transitioned into the SUV market. With the release of the Cadillac Lyriq, a five-person electric SUV, the brand has demonstrated its commitment to growth.
The Lyriq is the first of a wave of upgrades anticipated from Cadillac and makes use of GM's Ultium electric motor technology. Today, Cadillac continues to push the boundaries of technology and design in its luxury vehicles.
5. Bentley:
Country of Origin: England
Most Popular Models: Bentley Flying Spur, Bentley Continental, Bentley Bentayga
Bentley Motors Limited is a British luxury car manufacturer founded in 1919 by W.O. Bentley. What started as a very small startup quickly gained attention as a result of its amazing victories in the 24 Hours of Le Mans in 1924, 1927, 1929, and 1930, completely sweeping the competitors off the field at every turn.
Bentley Motors Ltd is specializes in the production of luxurious, predominantly hand-built vehicles. Bentley cars are renowned for both their speed and their exceptionally lavish style.
4. Bugatti: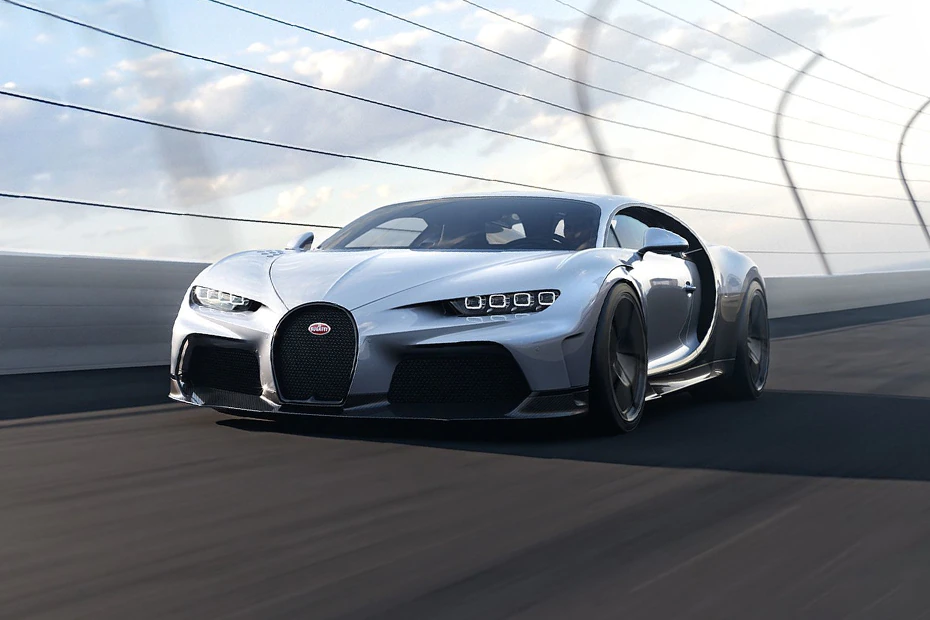 Country of Origin: France
Most Popular Models: Bugatti Chiron, Bugatti Divo, Bugatti Veyron
Bugatti is a French luxury sports car manufacturer founded by Italian-born Ettore Bugatti in 1909 in Molsheim, Alsace. Today, Bugatti is owned by the Volkswagen Group and continues to produce high-performance sports cars that are coveted by car enthusiasts around the world.
The most loyal Bugatti customers may be among the first to see the brand's future product within the next year or two, while the rest of the world may have to wait up to three years or even longer. All you have to do is gaze at the Bugatti Veyron to get a sense of what real refinement and luxury look like.
3. Rolls Royce:
Country of Origin: United Kingdom
Most Popular Models: Rolls-Royce Phantom, Rolls-Royce Cullinan, Rolls-Royce Ghost
You probably already guessed that Rolls Royce would be present, and we wouldn't blame you. Rolls-Royce ensures that every new release dramatically raises the bar by providing the best in the world and the most luxurious vehicles available. The brilliance of their work will truly make you gasp in awe.
Regarding this automaker's future, the Rolls-Royce 103EX concept has been grabbing attention since its debut in 2016. It offers a glimpse of a time when electric cars could drive themselves to designated points. Drivers couldn't ask for anything more tempting.
2. BMW:
Country of Origin: Germany
Most Popular Models: BMW 3 Series, BMW 1 Series, BMW X5
It's not easy to stay at the top of the game among the world's best automakers. BMW's flagship models are the gold standard for all that is expected of high-performance, luxury vehicles. Ever since they started making their first classic sports sedan in 1977, they've worked hard to keep their reputation by constantly coming up with new ideas.
BMW has a variety of options, including the ever-popular 3-Series and the cutting-edge iX and i7 electric vehicles. Though expensive, these electric vehicles are strong competitors in their class, giving Tesla a run for its money.
1: Mercedes-Benz:
Country of Origin: Germany
Most Popular Models: Mercedes-Benz EQE AMG, Mercedes-Benz EQS, Mercedes-Benz G Wagon
Mercedes-Benz is a German luxury car brand that has been in operation since 1926. Mercedes-Benz has been perfectly blending sports and luxury since the Second World War. The best thing about Mercedes is that they don't limit themselves to just one market segment but instead try their hand at everything.
Mercedes-Benz is also at the forefront of electrification, with a range of hybrid and electric vehicles available. Their Mercedes Citan van, for example, has just taken the globe by storm, and that's not even their flagship vehicle; look at the wonderful Mercedes-Maybach S Class in front of you! That right there is what the industry refers to as a luxury vehicle!
Bottom Line
These 30 luxury car brands represent the pinnacle of automotive engineering and design. Each brand brings its unique style, features, and driving experience to the table, catering to the discerning tastes of the world's most affluent individuals.
The competition is fierce, and each brand constantly strives to push the boundaries and set new standards in the industry. But one thing is for sure; these luxury car brands will continue to delight and impress us for many years to come.