How familiar are you with the concept of street racing? Do you want to know more about the best street racing vehicles in the world right now? If you're interested in learning about street racing and the top street racing automobiles of 2023, then you should read this blog.
In every nation on Earth, street racing is strictly forbidden. However, there is proof that this kind of racing is widespread in the United States. The United States has a wide range of penalties for various offenses.
For example, if you are arrested in California for participating in an illegal street race, your vehicle could be impounded for 30 days. There may be repercussions even if you do not enter the race. There are also many street races in Japan, albeit most occur secretly. Because of the widespread popularity of racing, spectators now draw as much attention to the events as they do to the vehicles.
Some subcultures continue to indulge in this type of racing, which became popular because of anime, video games, and movies. Since the 1920s, Japan has used abandoned horse racing courses and otherwise deserted streets for its annual street races. Street racing was first held in Michigan, USA, in the 1960s.
Street racing cars, as you already know, are high-speed vehicles. Street races were extremely popular in the past because of the high quality of automobiles. If you are a fan of street racing or want to compete in these competitions, you should know that the vehicles are just as crucial as the drivers. For this reason, check out the top 17 street race cars we've handpicked for you.
1. SRT Hellcat Redeye Dodge Challenger
This beast is the most powerful Challenger that Dodge offers. The basic price of the 2020 model will be roughly $70,000. The Dodge Challenger was introduced in 1969, while the Hellcat was released in 2015.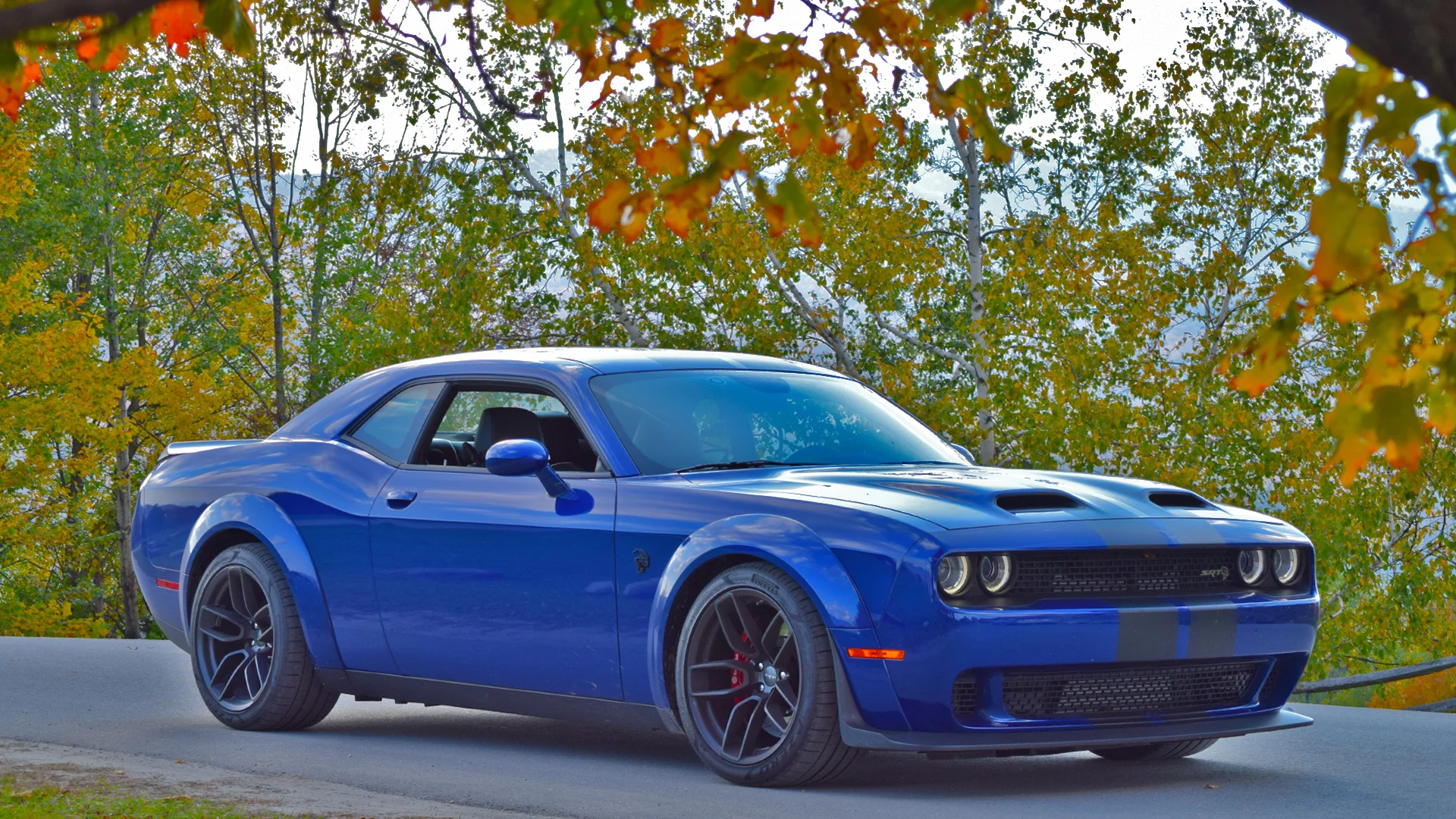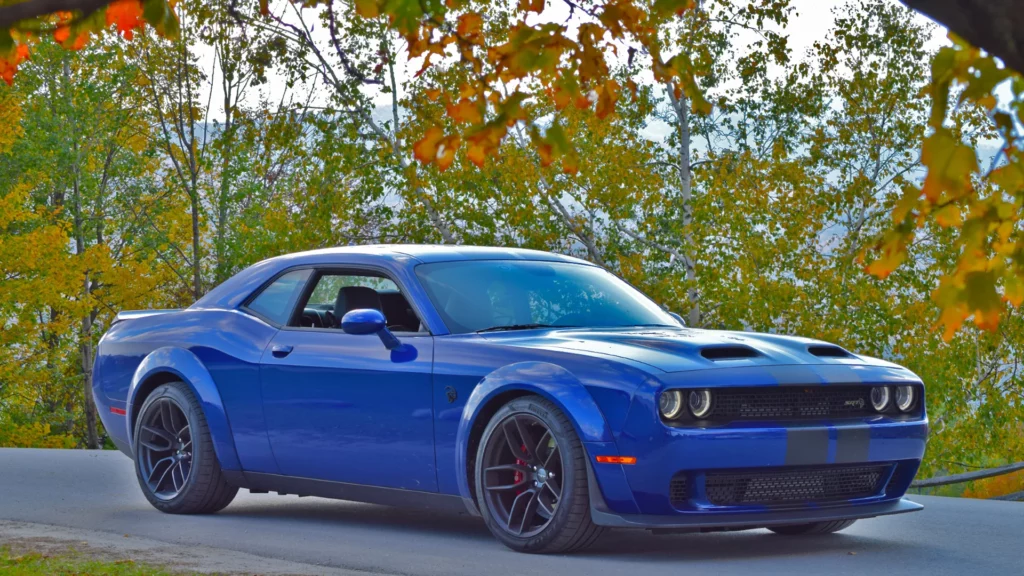 The Redeye is a powerful car that can cover a quarter mile in 10.8 seconds. It weighs a massive 4,514 pounds, yet it can still move fast, thanks to its powerful 797-horsepower engine.
Do you want to know the best part? The vintage styling combines all the conveniences and comforts of a modern vehicle. The Dodge Challenger is still a favorite among novice and veteran auto fans. The 1970s and '70s produced the most valuable models, with some fetching six figures at auction. This isn't bad for a firm whose origins were in making bicycles.
2. BMW M2
The BMW M2 is not cheap, but it provides exceptional value for the money and is one of the best BMW "M" automobiles BMW has ever manufactured. Its standard acceleration and handling are both very respectable.
The most advantageous characteristics of this vehicle for usage in street racing are its handling, modifiability, brake systems, appearance, and stock-form speed. Its well-balanced riding and precision-tuned chassis make it easy to steer through curves.
Its rapid acceleration (from 0 to 60 mph in about 4 seconds) will give you an advantage over other street racers on any track or race course you might face.
3. The Ford Mustang
This is an excellent example of a traditional street racer. The rear-wheel-drive system allows it to compete with the top Japanese Domestic Market (JDM) drift vehicles. The maximum speed of a Ford Mustang is 200 miles per hour, and it can go from 0 to 60 in 3.5 seconds.
Ford has made a lot of different Mustangs over the years, but the Shelby GT500 is by far the fastest of the bunch. It has a 5.8-liter, 32-valve supercharged aluminum engine. This vehicle's 662 horsepower makes it the most powerful car ever registered in the United States.
4. Plymouth Barracuda
With its 235 horsepower engine, the Barracuda is a salvage vehicle that can accelerate from 0 to 60 miles per hour in under 10 seconds. The 1966 Barracuda is still widely available, unlike many other first-generation sportscars.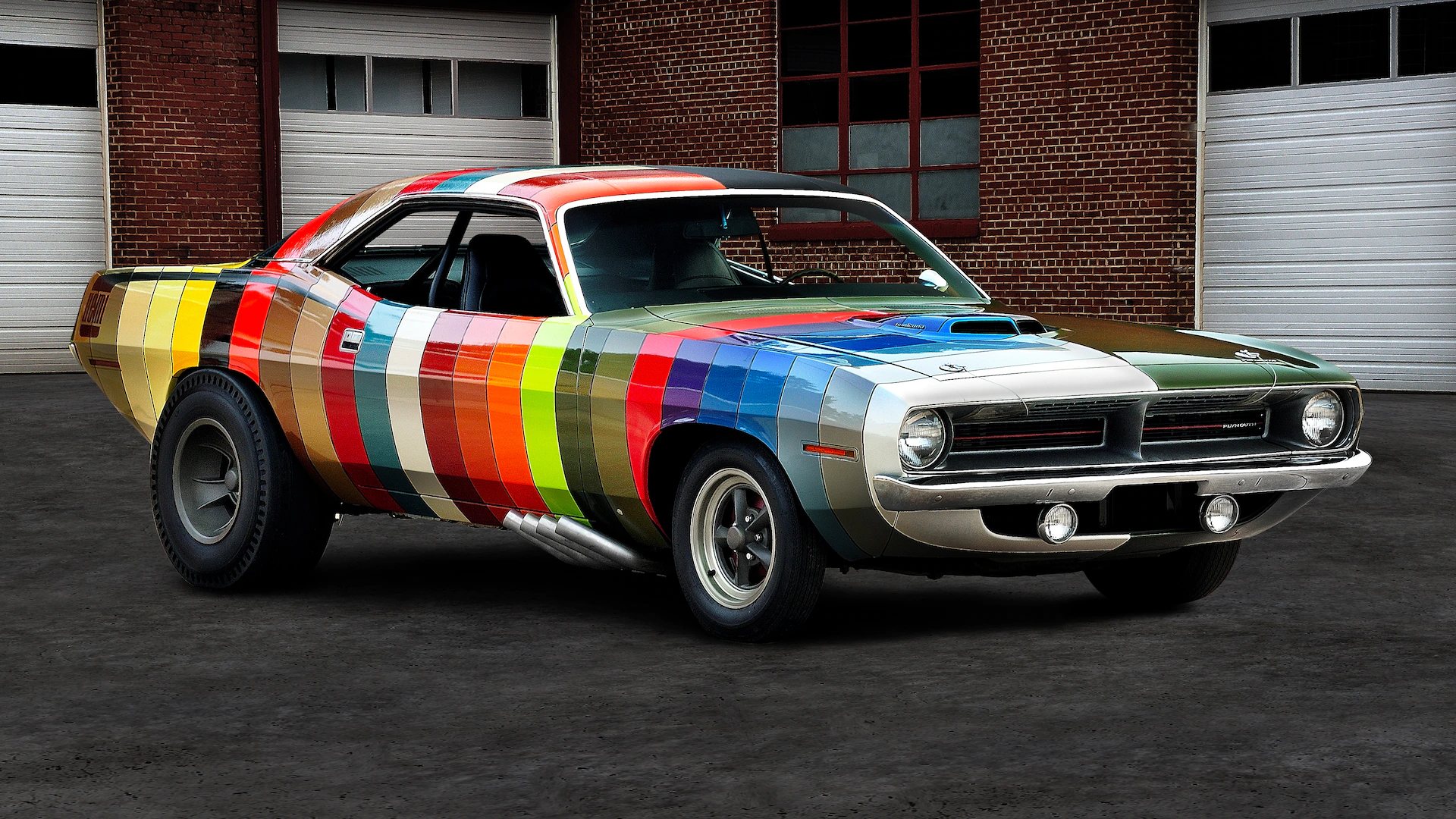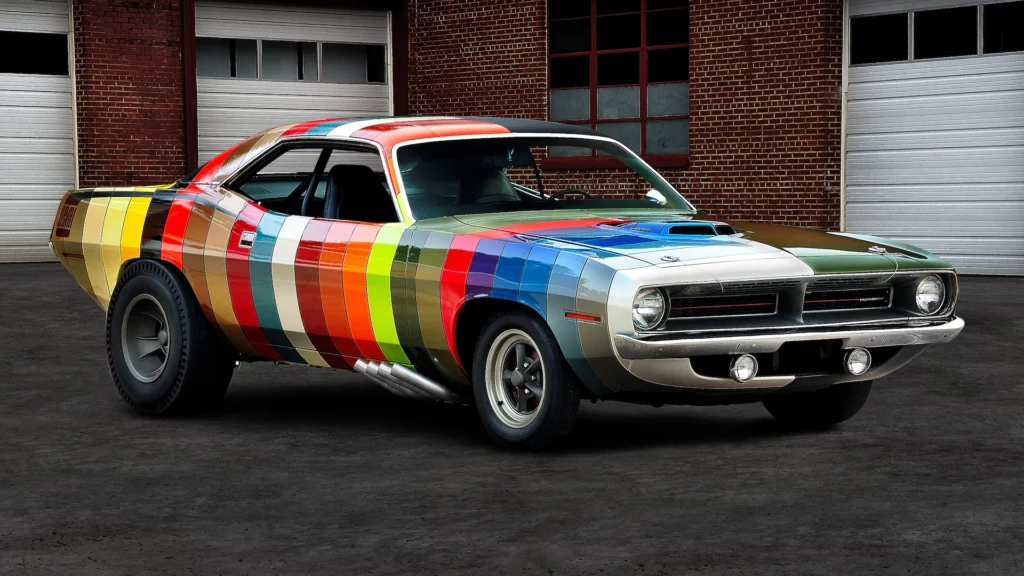 Barracudas stand out from the crowd with their bulky, low silhouettes and futuristic-looking, enormous back windows. The original Barracuda was based on the Plymouth Valiant and used a modified version of that car's engine, which produced less than 150 hp.
5. Chevrolet Corvette
Chevrolet Corvette is a stunningly attractive vehicle. It has a sleek and sophisticated exterior, but don't let that fool you into thinking it lacks power. Because of its high price tag, you probably shouldn't use it for street racing immediately.
It is important to note that the Corvette is easily modified, which might negatively impact the driving experience. Having to decide between mobility and speed is not ideal.
The car succeeds in most respects as designed, reaching 60 mph in 2.95 seconds and leaving behind most of its rivals. Sports cars like this one were made to compete in races.
6. Nissan GT-R
The Nissan GT-R is a high-performance "Godzilla" vehicle in street racing. Unsurprisingly, this car has become so well-liked among motorists; it has excellent horsepower and a cutting-edge all-wheel-drive system.
The Nissan GT-R isn't cheap, but it has the potential to produce absurd levels of horsepower with suitable modifications. This sets it apart from other street racing cars and opens the door for drivers to experience driving truly one-of-a-kind machines.
The Nissan GT-R is a high-end race car that gives the driver complete command and rapid acceleration in any condition.
7. The Golf GTI by Volkswagen
There has been a long history of the VW Golf GTI. While it may not be the fastest vehicle on this list, it is undoubtedly an excellent option for street racing. The VW Golf GTI has a seven-speed dual-clutch automatic transmission for lightning-fast acceleration that decides races.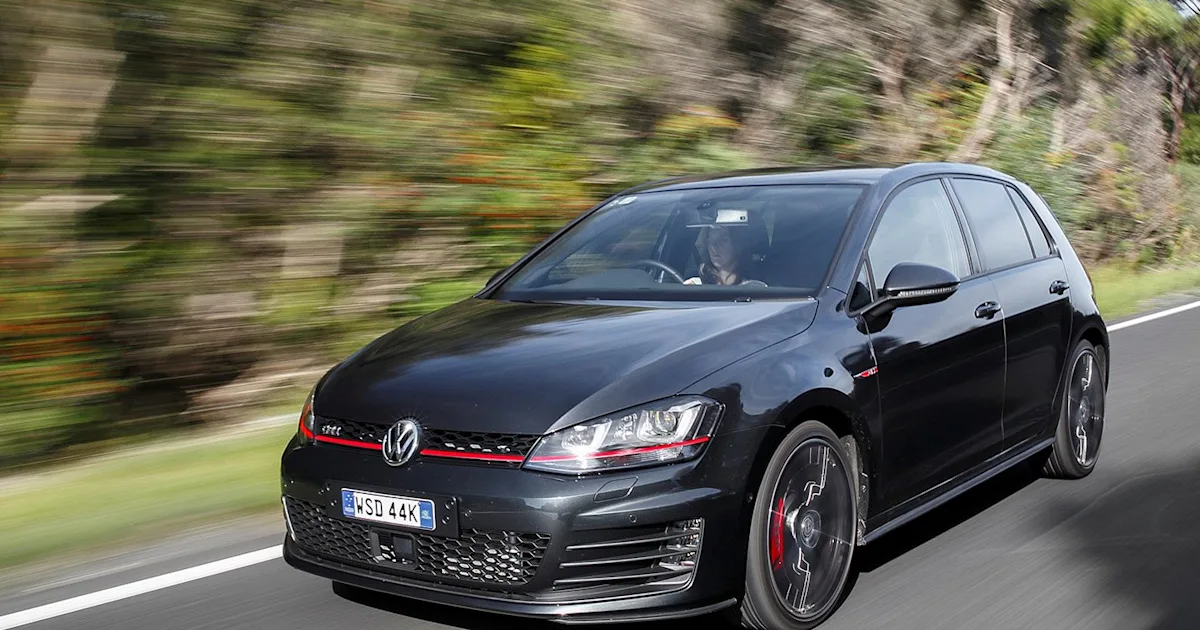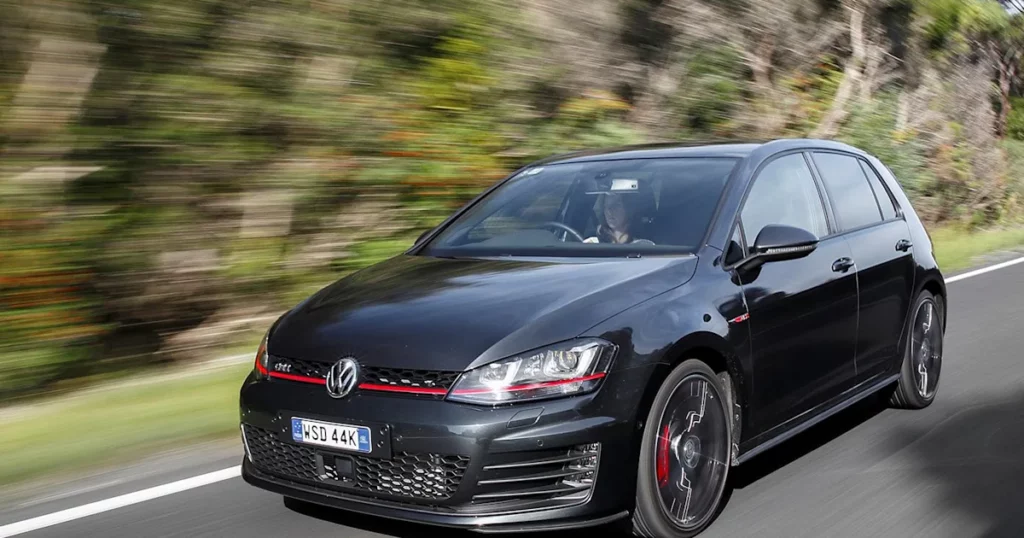 The Volkswagen Golf GTI is a popular hot hatchback well-suited for street racing due to its agile handling and responsive turbocharged engine. Its lightweight construction and front-wheel-drive layout make it an elegant performer on tight, winding roads.
The GTI's cost and usability make it popular among enthusiasts who desire a street-racing vehicle that can also be used as an everyday car. If you value speed or handling more than aesthetics, you can tweak it to your taste, just like with any car on our list.
8. The Subaru Impreza
Refuting this car's attractive appearance or race-car-like aura is impossible. Yeah, as you suspected, it's a swift street car. The vehicle's accurate handling, good interior quality, and smooth ride make driving enjoyable.
It has all-wheel drive on both the front and back, so you don't have to worry about taking it out in the snow or on slick pavement. The engine is decent but only produces 150 horsepower, yet, it is highly modifiable from head to toe, allowing its owners to engage in street racing.
9. Toyota Supra
The Toyota Supra is a classic race car with a long history and a popular choice for drivers on the race track for over 40 years. With its massive torque, the 2JZ-GTE engine can speed up the car.
The Toyota Supra is a legendary sports car highly regarded among street racers for its exceptional performance and handling. The Supra delivers impressive acceleration and top-end speed with a turbocharged 3.0-liter inline-six engine that produces up to 382 horsepower.
Its rear-wheel-drive layout and advanced suspension system make it well-suited for high-speed racing, while its aerodynamic design provides excellent stability and traction on the road. Additionally, the Supra has a reputation for being highly customizable, with many aftermarket parts available to enhance its performance even further.
10. Dodge Charger Daytona
The Dodge Daytona and the Plymouth Superbird, two connected cars, are among the most innovative results of the muscle car. Despite what its name may imply, the Daytona was not made for racing on public streets.
Superspeedways are the premier racing surface for the Nascar series, and this vehicle was purposefully designed to dominate on them. The Charger's top speed was increased by utilizing a wind tunnel. Aerodynamic modifications to the massive Dodge included a nearly two-foot-tall rear wing, a flush rear glass, and a bigger, slanted nose cone.
The results were satisfactory. The Daytona race car was the first Nascar vehicle to exceed 200 miles per hour. After many victories by Dodge in 1969 and by Plymouth in 1970, these vehicles were banned from Nascar competition for the 1971 season per the new rulebook.
Even now, production cars equipped with the iconic 440 big-block or 426 Hemi are highly sought-after collector automobiles that may sell for more than $150,000 at auction.
11. Camaro COPO
Chevrolet's Central Office Production Order (COPO) system catered to fleet sales by allowing customers to specify features like stain-resistant upholstery and heavy-duty suspensions for police cars and taxis.
But, dealers with the right connections, such as Yenko Chevrolet in Pennsylvania, realized that Camaros could also be ordered this way. The dealer may request the specific order numbers if you want a fire-breathing monster Camaro.
The 427 big-block V8 with 425 hp was ordered as part of production order 9561, making it similar to a Corvette. However, a lightweight aluminum ZL-1 427 V-8 was required for the even more exclusive COPO 9560.
Despite having only five extra hp, it was well-known that this race-spec engine delivered closer to 550 hp than what was officially listed. Although only 69 ZL-1 Camaros were ever produced, it's no surprise that they fetch four-figure sums at auction.
12. Firebird Trans Am by Pontiac
Late in the 1970s, powerful cars' performance had dwindled to a fraction of what it had been. Most automakers have significantly reduced horsepower in response to the current pollution rules, skyrocketing gas prices, and equally skyrocketing insurance premiums.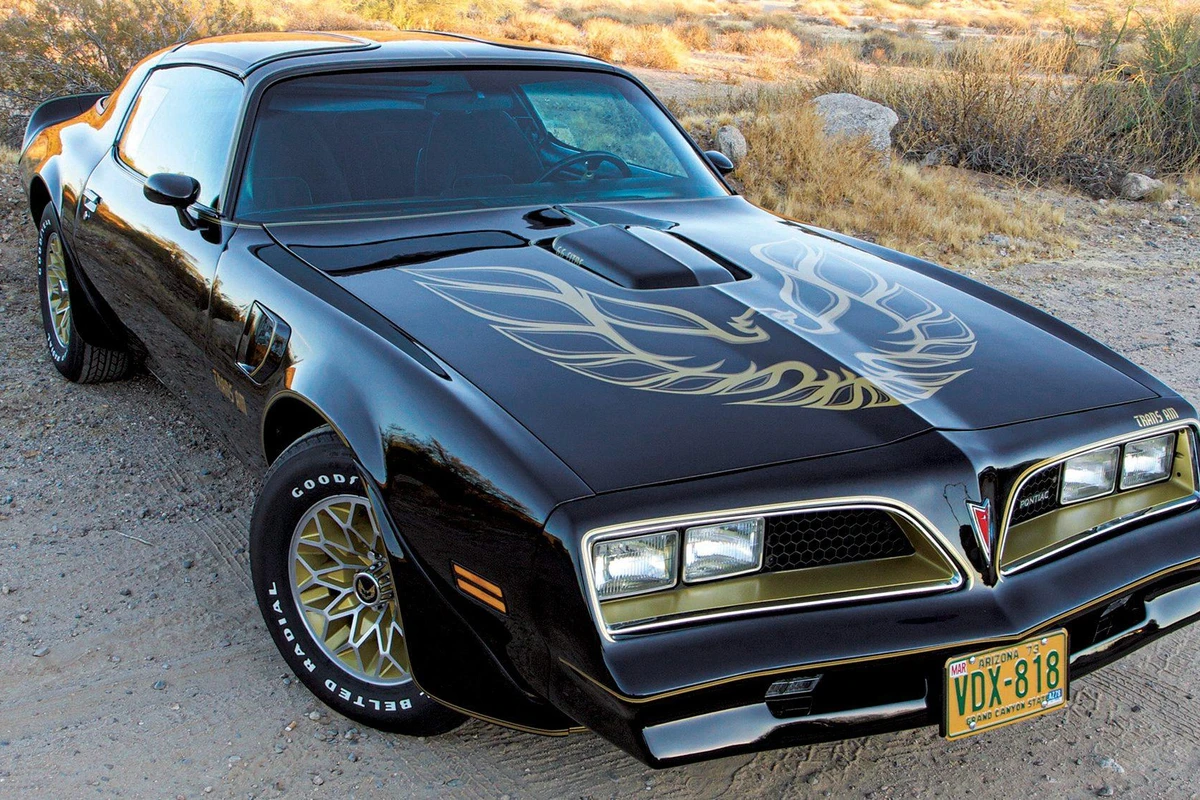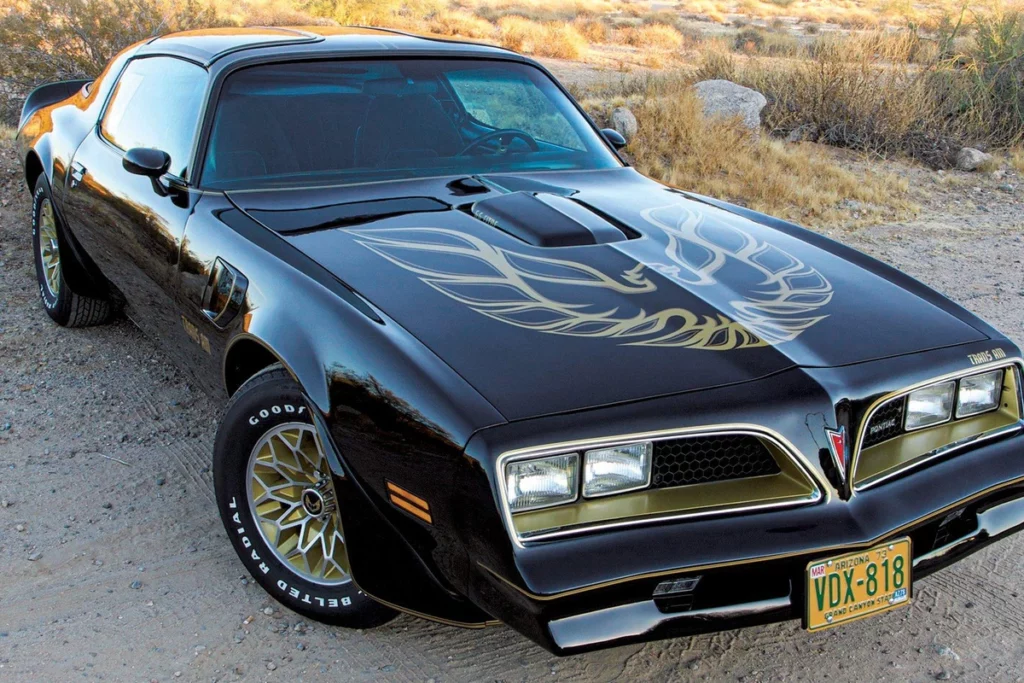 After appearing in Smokey and the Bandit, the popularity of the Trans Am has surged. For the 1978 model year, Pontiac increased the top-tier engine's horsepower from 200 to 220, adding to the car's already palpable thrill.
The manufacturer also created a sport-tuned suspension, bigger 8-inch wheels, updated tires, and quicker steering as part of a unique handling package called the WS6. The result was a Pontiac Trans Am with better track performance and handling than the Chevrolet Corvette.
13. Nissan 350Z
The Nissan 350Z is another popular choice for novice racers due to its affordability and widespread availability. This is an excellent bargain for a vehicle with rear-wheel drive and a V6 engine.
A slim vehicle is an excellent option for individuals who want to push their limits while still having a good time behind the wheel since it can safely accommodate various tuning components. Also, they're fantastic for beginners because they're easy to fix if something goes wrong.
14. 86 Toyota
Toyota and Subaru, two titans of the Japanese auto industry, collaborated to create the Toyota 86. It meets all expectations as a street racer and a drift vehicle. Many street racers have used this vehicle. Despite its diminutive stature, it packs a serious punch.
The engine can generate a maximum of 197 horsepower at 7000 rpm and 205 Nm of torque between 6400 and 6600 rpm. It takes 7.3 seconds to go from 0 to 60 mph, which isn't great, but its size, weight, and low chassis earn good marks for its agility and enable it to negotiate sharp curves. In addition to being one of the most significant values in affordable sports cars, it is reasonably priced.
15. Buick GNX
In the 1980s, long after the era of big-block V8-powered sports cars had passed, Buick reintroduced the big-block V8-powered sports car. The Grand National served as the basis for the Buick GNX, which utilized the same turbocharged solid V6 engine as the Grand National.
The Grand National's horsepower increased from 245 to 276 with the addition of the GNX package. In 1987, Car and Driver tested one, and it was one of the quickest cars available, with a 0-to-60 mph time of 4.6 seconds. Just 547 of these slick black monsters were produced by Buick. The majority were hidden away in cold storage for future use.
When Buick ceased production of the GNX, it left behind many of these engines, which Pontiac bought up and used in the 1989 20th Anniversary Trans Am. Even though it was only officially rated at 250 hp, real GM fans knew the Trans Am could do far more.
16. Mitsubishi Lancer Evolution
The Mitsubishi Lancer Evolution is widely considered to be an exceptional street racing vehicle. Reasonable explanation: excellent stopping power, responsive handling, and a turbocharged engine. Because of its superior traction control system, it can handle any road condition with ease.
Professional drivers praise this vehicle, saying it handles well and responds quickly regardless of the road surface. The 2.0-liter engine of this sports car is paired with a six-speed TC-SST dual-clutch transmission and a five-speed manual gearbox.
17. Honda Civic
You might be surprised that the Honda Civic, a compact car typically associated with the family market, is among the best street racing cars available. Like Nissan GT-R owners, Honda Civic owners can freely alter the car to their hearts' content.
It may look mild on the outside, but a few tweaks to the exhausts and suspension and installing performance enhancements like engine tuners and computer software can unleash its full potential. The Honda Civic is a popular choice for street racing due to its lightweight construction, responsive handling, and affordable price point.
Its compact size and aerodynamic design also make it well-suited for high-speed racing on both straightaways and curves. The Civic's engine can be easily modified to produce more power, and its advanced suspension system allows for precise control in tight turns.
Additionally, the Civic has a reputation for reliability and durability, making it an excellent choice for those who want to participate in street racing regularly. The Honda Civic is a favorite among many street racers with its performance and affordability.
FAQs
Is street racing illegal?
Street racing is banned for safety reasons. Street racing is dangerous and unregulated. It is still popular because of its thrill. Street racers must realize that they risk their lives by driving.
Do street racers receive a wage?
Winners of most street races receive thousands of dollars. Because they risk their lives, the pay must be good. That may seem cheap compared to a race car driver's income.
Are there real-life street races?
Street racing in the US is illegal but genuine. Street racing is practiced regularly, even though some aspects may look unrealistic or overblown on TV. Some racers use highways to speed up.
Which race car is the cheapest?
Secondhand race cars are the cheapest, although their price depends on location, model, condition, and mileage. The budget may affect the race car you buy. Some are cheap, some are expensive, and some may be created from scratch in a garage.