Worrying about the value a car will lose within a few months of buying it is something that we all go through when deciding to buy a car. Unfortunately, a car is not something we buy every few months, and considering how expensive they are, seeing them lose their value hurts. The intelligent thing to do in this case is to buy cars that can be your investment, too. 
Can cars be an investment? You must be wondering how cars can be an investment, but the fact is that they can be. You can have cars as investments if you put your money into a car that appreciates in value rather than one that is expected to depreciate. 
If you choose the appropriate model, you can avoid paying any depreciation on your vehicle for many years. But what are appreciation and depreciation in cars?
What is Car's Depreciation?
The difference in value between the time you purchase a vehicle and the time you decide to sell it is known as depreciation. This decline in value can be anywhere from 15 to 35 percent in the first year, and it can reach 50 percent or more after three years. However, the exact percentage varies depending on the brand and model of the vehicle.
It is essential to remember that most brand-new automobiles will have the steepest rate of depreciation in the first year after they are driven off the lot, and that rate will gradually decrease after the third year. When your vehicle reaches the age of eight, the depreciation rate typically slows down or stops altogether.
Depreciation is something that a lot of people forget about when they buy a car since they are so focused on getting the best gas mileage possible. However, selecting a vehicle with a low depreciation rate will save you more money in the long run than choosing a car that reduces the number of times you need to fill up the tank at the gas station. Efficiency is an essential factor, but depreciation is frequently the most costly aspect of purchasing a new vehicle.
What is Car's Appreciation?
Most of the cars depreciate in value. It is extremely rare for a car to appreciate in value, but some cars do. Like most other items, cars increase in value based on what society considers attractive. In most cases, this boils down to the car's level of rarity, appeal, and the sense of nostalgia it evokes. It can either be the fact that very few cars were produced, to begin with or the fact that there are currently very few remaining, which can account for this item's rarity. 
It is helpful if they are no longer able to be manufactured at all because this ensures that there will not suddenly be an abundance of new ones, which usually indicates that they are an older model. 
Another possibility can be that the car is an uncommon variant of a model that is more widely available, but it must have some very distinguishing features, such as a unique engine. That indicates there is limited stock available. 
Next, there must be a demand for it among consumers. Either the car had a remarkable, unusual, or brand-new feature, or it was designed by a well-known designer (preferably after their death). It could also be that the car appeared in a famous film, was the first or last model created for a particular marque, or had some other characteristic that is generally considered interesting. That will provide you with demand. According to the principles of traditional economics, the price will increase whenever there is a demand that is more than the supply. All these factors mentioned are what make cars appreciate value.
Now let's talk about the cars you should buy if you are looking for appreciation in value.
1962, Daimler V8 250 – $14,000
The Daimler 250 V8 was manufactured for seven years, beginning in 1962 and ending in 1969. It was the final vehicle to use a Daimler engine after Jaguar purchased the firm in 1960 and subsequently changed its name to Jaguar. It was the first-ever Daimler car to be based on the Jaguar platform and to have a unit body. 
The Daimler version of the Jaguar Mk 2 saloon may not be as popular or as prized as the iconic Jaguar, but it is still a cracking car and sports a glorious 2.5-liter V8 first used in the Daimler SP250 sports car. Although the Daimler version is almost identical to the Jaguar Mk 2 saloon, it is less popular and prized than the iconic Jaguar.
It is also a good deal when compared to Mk 2s, which begin at a price of $50,000 for runners and may reach a high of $115,000 for examples that are in excellent condition. However, the Daimler V8 250s start closer to the price of $10,000, and $25,000 will buy you beauty. However, a show standard car will cost double that much.
1976, Volkswagen Golf Gti – $18,000
Even though it wasn't the very first hot hatchback, the original Golf GTI was the one that made the rest of the world sit up and pay attention. It was introduced in 1976, and even though it wasn't the very first, it was the one that did it.
It's not hard to see why it became so popular, and the values of the Mk1 and the Mk2 Golf GTI have steadily increased over the past few years.
Several years ago, you might have been able to buy up a well-maintained vintage GTI for a steal of a deal; however, if they are allowed to remain in good condition and receive proper maintenance, their value will continue to rise.
1989, BMW M5 – $10,000
Production of the E34 model of the BMW M5 began in September 1988 and continued until August 1995. It was another crisp with a very angular design. It was initially produced in a sedan body style, with an LHD Touring (wagon/estate) variant following in 1992 after being powered by the S38 straight-six engine, which was an advancement of the straight-six engine that had been used in the previous generation.
This incredible performance sedan, the BMW M5 (E34), was equipped with a 3.5-liter, 24-valve straight-six engine that could accelerate from 0 to 62 miles per hour in just 6.3 seconds.
There are runners available for as little as $10,000, but spending twice that amount should ensure you have an example that will grow in value over time. Before you put your name on the dotted line for a high-performance automobile, you must seek the guidance of an experienced professional.
1991, Lancia Delta Hf Integrale Evoluzione – $38,000
The Delta is the kind of car that will capture the interest of collectors and investors because it has such a lengthy and successful history in rallying. And that is precisely what has transpired with the Integrale and the S4, which came before it.
One of the most successful products that Lancia has produced was the Delta. Because it was so dominant at the World Rally Championships, many people believe that it is the best rally car that has ever been manufactured. This has been proven by the fact that they have won six consecutive championships. From 1979 through 1994, it was manufactured for use in various applications, including roads and tracks.
The Evoluzione, often known as the Evo, made its debut for the first time in 1991, followed by the Evo II the following year. These two models were intended to be the last rally-bred Deltas, even though the Evo II did not participate in the World Rally Championship.
The valuations of the Delta Evos have been going absolutely bonkers in recent years. They have more than doubled in certain instances and more than quadrupled in others.
1995, Lexus LS400 – $3000
When Toyota's chief decided in 1983 to go head-to-head with the top luxury automobiles on the market, such as Mercedes and BMW, the race was on. The first LS400 hit the market in 1990. The rest, as they say, is history.
There is a cap on the amount of money that individuals are willing to spend on a collectible automobile. They know that the cost of purchasing it is one of many expenses associated with it; other costs include maintenance and storage. The price of a Lexus LS400 is reasonable, taking everything into consideration. This one is one of the most well-designed and crafted cars on the market.
The Street thinks the models from 1990-1994 are on their way to the hall of fame for car classics. On the pre-owned vehicle market, you may find the Lexus LS400 for a price lower than $10,000. Once collectors of classic automobiles have purchased it, all that's left to do is wait.
1995, Mazda Rx-7 – $42,000
When you bring a Miata to a designer that is obsessed with speed and has a strong desire to have fun, they will sell you an RX-7. For a variety of various reasons, the Mazda RX-7 from 1995 is a dream come true for collectors. To begin, operating the vehicle is a thrilling experience in and of itself.
Adding this vehicle to your garage gives you access to a lightweight option with incredible horsepower at a low price. This particular generation is fondly referred to as the "poor man's Porsche," which is a term we adore. It's a well-known fact that the performance and sensation of driving a Porsche can be replicated by the handling and engine of a Japanese car.
You'll find many more examples of the genius of Japanese sports cars on our list, including this one from the decade in question. In point of fact, an RX-7 was the vehicle that triumphed at the 24 Hours of Le Man's competition in 1991. Because it has such a long history and is so uncommon, this automobile is an excellent choice for an investment.
1996 Chevrolet Corvette Grand Sport – $40,000
When it comes to getting the most for your money, there are many iconic Corvette models to select from. However, now that we are at the point in the list when we are discussing items that are the least expensive, we will discuss the Corvette Grand Sport.
According to Thrillist, Chevrolet manufactured this incredible ride in question in the single year 1996, which makes it an extremely desirable and priceless collectible.
They believe the price will go up because of how valuable the ones suitable for display are; thus, collectors should get what is now available before everyone else does the same thing.
1997, Mitsubishi Lancer Evo Iv – $5,000
It is challenging to imitate the appearance of an Evo. To be more specific, the Mitsubishi Lancer Evolution IV was one model that appealed to vehicle lovers all over the world. It was one of the first instances that an automobile that could readily be turned into a rally racer was made available to the general public for purchase.
The employees who worked at Lancer were aware of the reasons why customers desired their vehicles. Because of this, they made it available in two distinct trim levels. The RS model was an ordinary, run-of-the-mill variant with no unique features. However, it contained the fundamental components necessary to do a complete makeover and turn it into a monster.
Their equivalent of a daily-driven vehicle was the GSR trim level. It improved both the rider's comfort and the vehicle's ability to handle the road, making it less complicated for the driver to commute to and from work.
Many individuals purchased the RS and invested a substantial amount of money in labor and the purchase of parts for it. What is the result? The beginning of automotive customization. This is a common feature on older Honda Civics and Subarus, so keep an eye out for it. You can make driving your car a lot of pleasure by giving it the framework it needs. That was one of the primary goals the Evo 4 set out to accomplish.
1998 Toyota Supra – $65,000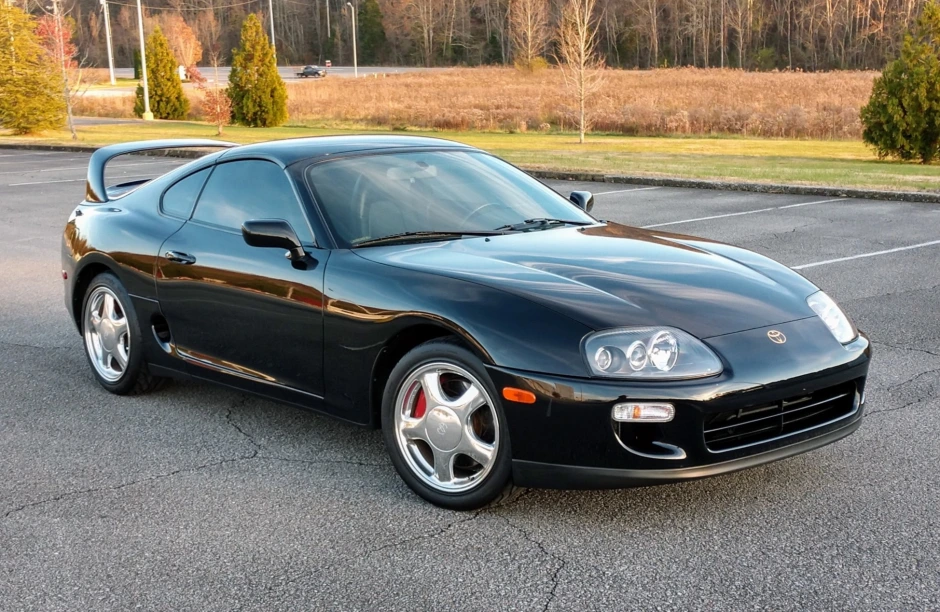 This Toyota Supra is one of the car community's essential pillars and deserves appreciation for its work.
The legendary flagship vehicle, the Toyota Supra, was already in its fourth generation when it was redesigned in 1998. The types of motors utilized are one of the reasons why these automobiles are so significant, both in the past and present.
The 2JZ-GTE engine included with the 1998 Toyota Supra is still considered a benchmark not just in the automotive racing sector but also among non-professional racers and automobile enthusiasts interested in performing engine swaps.
After an absence of several decades, Toyota has finally unveiled a new generation of the Supra. But, unfortunately, the price of their first year run simply increased due to this.
This competitor emerged during Japan's illustrious decade in the automobile industry. It is equipped with a 3.0L straight-six engine that generates around 325 horsepower. It possesses an extraordinarily well-sculpted physique. It is impossible to be aerodynamic, and the weight distribution is even across the whole thing.
This first-generation supercar was produced in a limited run of only a few hundred units. So be sure to bring your checkbook with you, and be prepared to spend a significant amount of money if you find one for sale. What more could you want when the reward is going to be even more effective in the future, and you get to be the proud owner of a Supra?
1999, Honda S2000 – $8,800
From 1999 up until 2009, the Japanese automobile manufacturer Honda produced an open-top sports car known as the S2000. In 1995, the SSM was presented as a concept vehicle for the first time at the Tokyo Motor Show. On April 15, 1999, to coincide with the celebration of the company's 50th anniversary, the production version was introduced.
It was manufactured for a total of over 110,000 vehicles throughout its 10-year production cycle. It worked out just as well as it appeared, and the drive itself is still delightful.
Although they are now considered very collectible, S2000s you can purchase it for as little as £7,000; however, highly prized examples with little mileage can cost at least twice as much. Additionally, a unique GT Edition 100 that is quite scarce is listed for sale for around $25,000.
2005, Renault sport Clio 182 Trophy – $8,000
The readers of PistonHeads, the largest online motoring community in the United Kingdom, have just recently named the Renaultsport Clio 182 Trophy the best hot hatch of the past two decades. Only 500 right-hand drive specimens of the vehicle were made in 2005.
For the purpose of in an article that was published in Autocar in 2016, journalist Andrew Frankel reflected on the Clio 182 Trophy and wrote that it was "shockingly capable and shockingly good fun." He went on to say that "For a humble hatch, its agility is mesmeric, its feel other-worldly."
It was initially painted in a vibrant shade of Capsicum Red. It was equipped with a rear spoiler courtesy of the Clio V6 as well as a 2.0-liter engine that was capable of producing 182 horsepower and a five-speed manual transmission. Above all, though, it was a spirited and enjoyable ride that covered ground quickly.
2009, Nissan GT-R – $55,000
This list does not entirely include low-cost and easily accessible automobiles. CNET reports that the price of the 2018 model is just below the hundred thousand dollar mark.
Those who are prepared to shell out the dough will be rewarded with a quick ride that is capable of 565 horsepower. All of that is made feasible by a V6 engine with 3.8 liters and two turbochargers. When compared to many of the GT-prime R's price competitors, such as the Corvette ZO6 and the Porsche Cayman S, as well as more expensive exotics, such as the BMW M6 and the Porsche 911 Carrera Turbo, the GT-R will fare significantly better when it comes to the long-term value retention of the vehicle's resale price. 
If someone is able to afford it, is prepared to invest a significant amount of money upfront, and is capable of taking good care of it over time. They will be able to reap the rewards of high appreciation over time.
2012, Ford Mustang Boss 302 – $27,000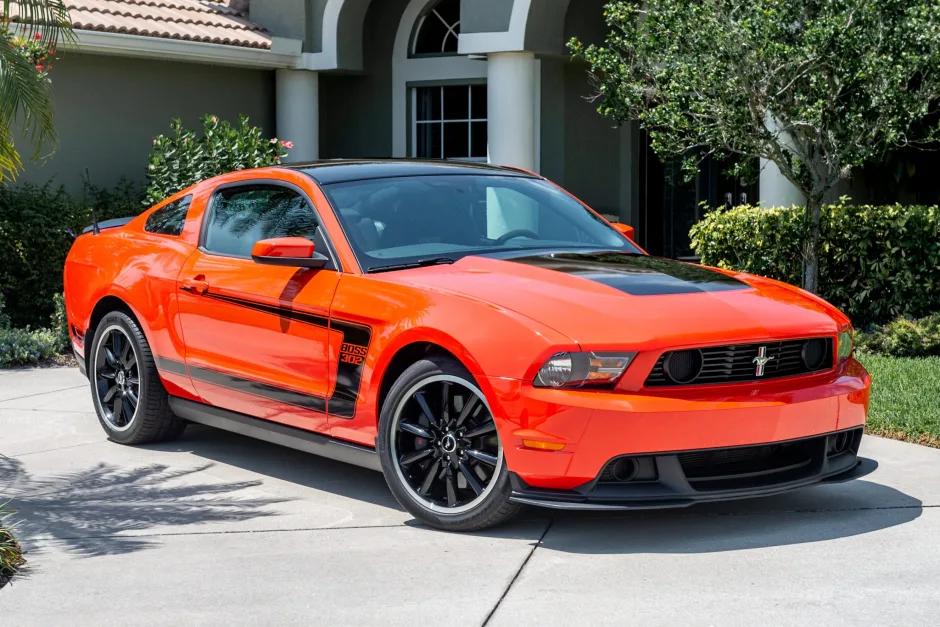 The term "American Muscle" is virtually indistinguishable from the Mustang. That was taken to a whole new level by the 2012 Mustang Boss 302 model. This automobile strikes the ideal balance between the scalding Shelby GT500 and the more sedate Mustang GT (flagships of the Ford brand).
With this vehicle, you get the best of both worlds: 444 horsepower from an eager V8, a 0-60 speed of 4.3 seconds, and a performance that screams BMW.
Despite the fact that this automobile was practically flawless, Ford chose to produce only about 8,000 of them. This figure has the appearance of a purse stuffed with cash from the perspective of a collector. The Boss provides you with all the convenience you require for your everyday commute, but with the press of a pedal, it may transform into a demon from the abyss instantly.
When you get behind the wheel of one of these adorable beauties for the first time, you won't be able to stop thinking about it. When driving, everything is deliberate, well-balanced, and exact. The cost will only increase from here on out in your garage.
2016, Ford Fiesta ST200 – $15,000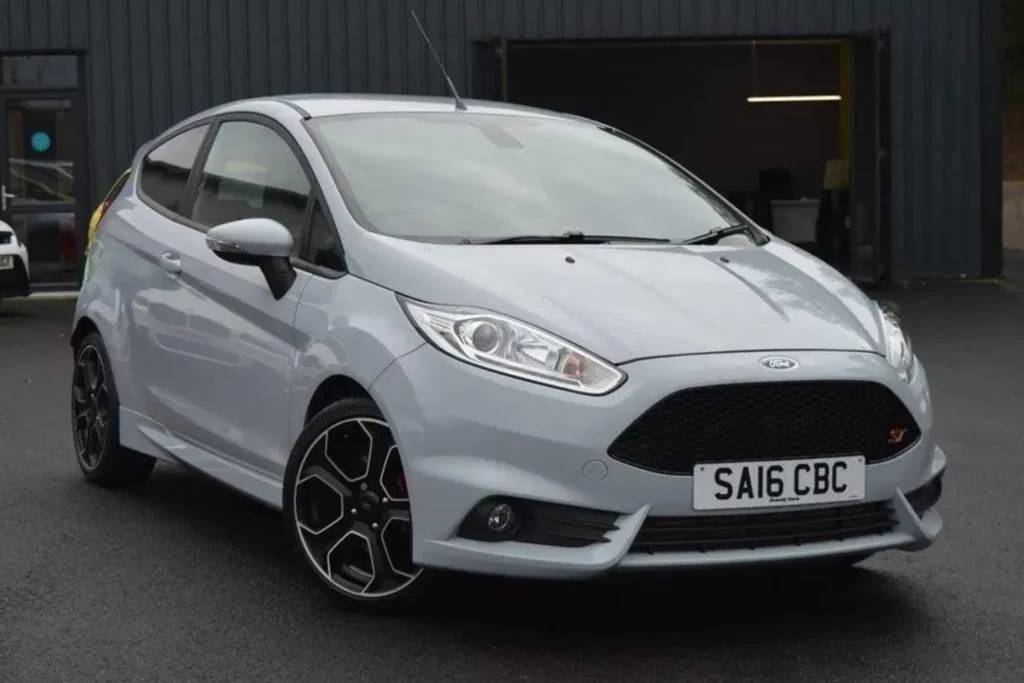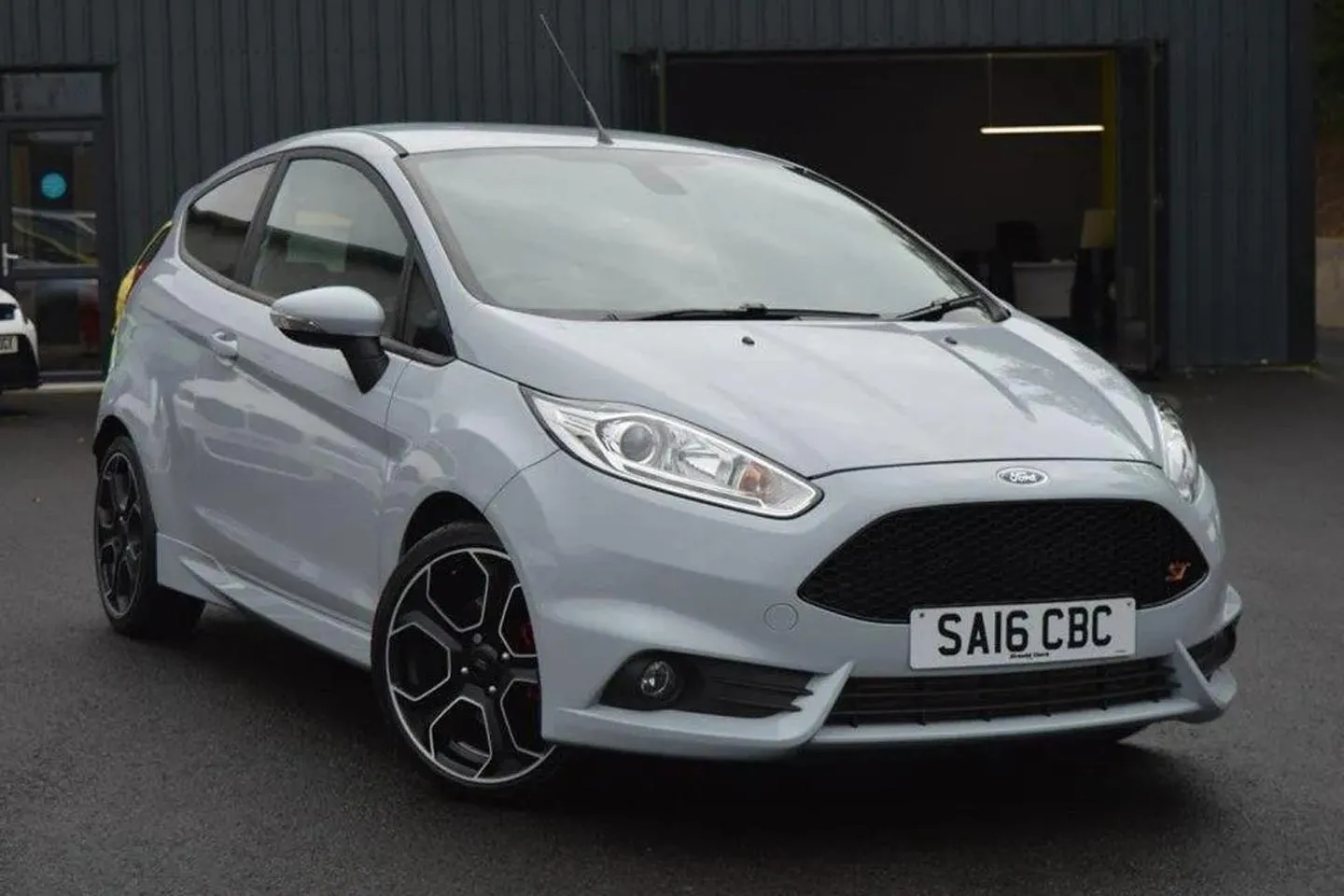 When it was released in 2016, the limited edition ST200 was the Mk6 Ford Fiesta's swan song before the Mk7 replaced it. 
It is quicker and more enjoyable to drive than the regular hot hatch, and the extra kit adds a layer of glitter to the already intelligently styled supermini. Ford has saved the best for last by releasing the ST200, a nearly flawless hot hatch powered by a 1.6-liter 197 horsepower turbocharged gasoline engine and priced at a starting point of $26,370 for a brand-new vehicle. 
Second-hand examples may be purchased for between $14,000 and $15,000 right now, and it may be worthwhile to take care of them.
2018 Dodge Challenger SRT Demon – $86,090
There are some automobiles that fail to pique the curiosity of prospective purchasers. Even if the vehicle is considered a collectible, the owner still wants the opportunity to put it through its paces, even if it will one day be worth a significant amount of money. 
The Dodge Challenger SRT Demon is one of the few exceptions since it satisfies both of these desires. It is a car that will most likely be worth more in the future while at the same time providing a driving experience that is enjoyable in the interim. 
The fact that it has 808 horsepower, as reported by Forbes, distinguishes it as a unique vehicle among those now available for purchase and driving on the road.
Conclusion
After this article, you should know the cars you can invest in. We have explained all the details you need to know before investing your money. Above are some of the best top 15 collector cars that will appreciate in value just like they have in the past. Let us know which of them caught your eye in the comments below.