France has a long and illustrious history of automobile engineering and design, dating back to the invention of the automobile. French automakers have produced some of the most iconic and recognizable automobiles, including sleek sports cars and robust off-road vehicles.
This article looks at 15 iconic French automobiles considered examples of automotive design and engineering at their finest. All old and new car lovers will be impressed by these French imports. We've compiled a list of the greatest French automobile brands to drive to a Parisian cafe for lunch.
1. Peugeot
Peugeot, with its iconic lion logo, is one of the oldest car manufacturers in the world, having released its first steam-powered vehicle in 1899. Soon after, Peugeot shifted its focus to more conventional forms of propulsion.
The company went on to supply the French bourgeoisie and the country's numerous farmers with sturdy, dependable, and occasionally inventive transportation. Peugeot's 205 GTi from the 1980s is still among the best hot hatches; the brand's Le Man's victories show its motorsport heritage.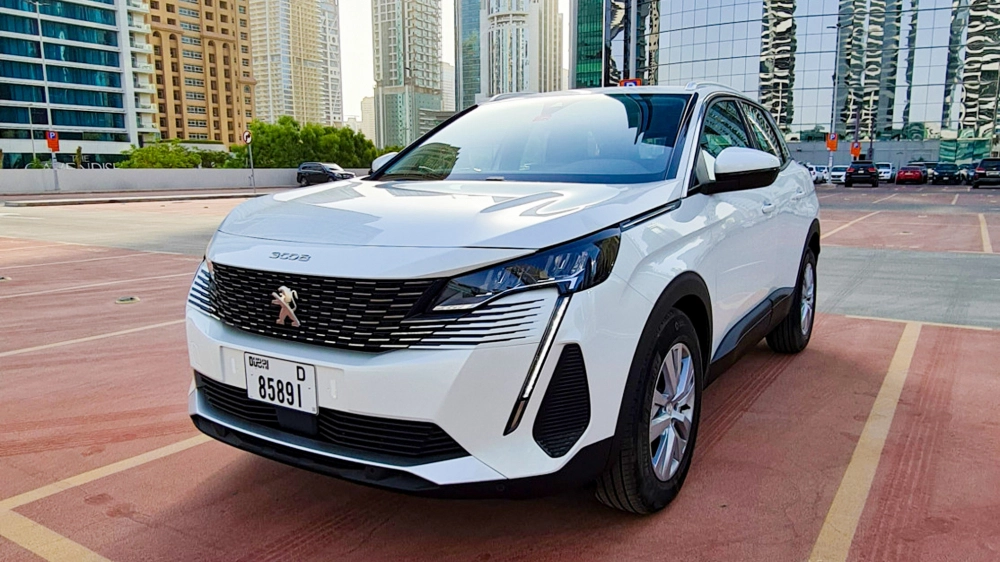 Peugeot is known for producing reliable vehicles that are both fashionable and functional. Touchscreen screens, Bluetooth connectivity, and adaptive cruise control are some of their vehicles' cutting-edge technologies and safety features. Peugeot has made it a priority to reduce its carbon footprint by developing cleaner, more efficient cars.
In recent years, Peugeot has been recognized with several notable racing victories. Among these victories are the 2012 and 2013 Petit Le Man's overall titles and the overall wins in the 24 Hours of Le Mans and 24 Hours of Daytona.
 2. Alpine
Alpine is a French manufacturer known for its high-performance sports vehicles in the automotive industry. Jean Rédélé, a skilled race car driver and engineer, started the company in 1955. He chose to call his business Alpine in honor of Europe's stunning but treacherous Alpine mountain range.
Alpine sports cars have earned a reputation for cutting-edge design and impeccable quality. The company's cars are well-known for their aerodynamic beauty and suitability for fast speeds. In addition, Alpine vehicles are known for their agile handling and quick reactions to the driver's inputs, making them perfect for fast driving in any environment.
The lightweight design of an Alpine vehicle is one of its most defining characteristics. Engineers at the firm have put considerable effort into lowering the weight to boost performance and handling. As a result, modern automobiles are quick, elegant, and incredibly economical to run.
Automobiles produced by Alpine have also been quite successful in motorsports, with dozens of victories to their name in rally races and other competitions. The company's image as a maker of high-performance sports vehicles was partially established due to its racing successes.
3. Renault
Renault is among the world's oldest continuously operating automobile manufacturers. A century and a half have passed since the firm's founding. It has grown into a global carmaker with popular offerings, including the Logan, Dacia, and Vel Satis. Renault manufactures vehicles under various brand names, from Alpine to Rolls Royce.
In 1952, Renault released a little sports automobile called the "La Clouseau," but the business was better known for its buses and trucks. Sports car manufacturing ceased in 1960. Renault began producing cars for the mass market, including the Antarès, Gordini, and Floride, in the 1960s. The R4, R5, and Fluence were all built up until 1993.
Renault rose to prominence as a significant player in the European auto industry between 1990 and 2000 thanks to its models' widespread popularity, such as the Espace, Clio, Laguna, and Twingo. In 1999, Renault acquired Nissan to manufacture vehicles jointly under both brands.
Renault's first electric car, the "Zoe," was produced in 2012.
4. Bugatti
Ettore Bugatti, born in Italy but grew up in France, started the Bugatti automaker in 1909. The company's reputation rests on its high-end sports vehicles' superior engineering, sleek styling, and lightning-fast performance.
Bugatti has a long history of making luxurious and recognizable automobiles. The Bugatti Type 35, which debuted in 1924, is widely regarded as one of the best racecars ever made due to its impressive track record (it won over 1,000 races and broke multiple speed records). In 2005, Bugatti unveiled the Veyron, a production automobile that would become one of the world's fastest and most powerful. Its top speed is over 400 km/h, and its engine can produce over 1,000 horsepower.
The brand's contributions to the French automotive industry and cultural history are crucial to the brand's significance as a French vehicle brand. Those in the know have long admired Bugatti automobiles for their superior design, construction, and engineering. The name's association with speed and performance is a testament to France's technological and engineering brilliance.
A division of the VW Group with headquarters in Molsheim, France, Bugatti is now a globally recognized luxury automobile manufacturer. The Bugatti Chiron, with a base price of over $3 million, is only one example of the luxury vehicle that the company continues to make. Collectors and affluent auto enthusiasts continue to buy Bugattis because of the legendary status of the brand and the exceptional quality of its engineering.
5. Citroën
Frenchman André Citron started the Citron company in 1919. The quality of the company's vehicles is praised for its smooth rides and cutting-edge engineering. Many different body styles, including hatchbacks, sedans, SUVs, and electric cars, are among the many that Citron manufactures.
The early years of Citron were one of experimentation and creativity. The company developed the Traction Avant, one of the first front-wheel-drive automobiles, in 1934. The first hydropneumatic suspension technology, utilized in later Citron models, including the DS and CX, was created by Citron to improve the driving experience.
The Citron DS, first presented in 1955, is universally hailed as a design classic. It was distinctive in appearance and equipped with cutting-edge features such as an automatic leveling suspension, directed lighting, and power steering. The French president and other dignitaries frequently drove the DS, and it came to symbolize the country's reputation for automotive prowess.
Citroen had financial problems in the 1970s, leading to Peugeot's 1976 acquisition. While Peugeot owned the company, Citron made cutting-edge vehicles like the CX and BX, which were aerodynamically designed and powered by economical motors.
Citron's recent efforts have centered on making affordable and functional automobiles, concentrating on electric vehicles. The current portfolio features SUVs like the C3, C4, and C5 Aircross and electric cars like the Ami and e-C4. Furthermore, Citron has explored alternative modes of transportation, such as the My Ami Cargo electric delivery van and the Citron Multicity car-sharing program.
6. The De La Chapelle
The De La Chapelle brothers started making automobiles in the early 1900s under the Stimula label; Xavier de la Chapelle revived the brand in the 1970s and used it to manufacture custom road cars and faithful reproductions of them Bugattis from the 1930s.
De La Chapelle has shifted its attention away from electric people movers and onto the astonishing new-from-old Atalante Series 6, based on the Bugatti Atalante of the 1930s. A V8 engine propels it.
The now-iconic DS convertible was De La Chapelle's very first model, and it helped introduce the brand to those who had never heard of it before. Throughout time, De La Chapelle diversified into making more functional models for people who wanted sedans or quicker sports vehicles and developing bespoke designs and ideas for each client.
De La Chapelle is currently working on releasing an all-electric version of its DS model, which would soon become popular among ecologically aware celebrities and regular citizens without sacrificing performance.
7. Ligier
Former Formula One driver Guy Ligier started the firm, concentrating on Grand Prix single-seaters and ultimately winning the 1996 Monaco Grand Prix. Nowadays, the Ligier brand is best known for its miniature microcars, which were initially powered by 50 cc petrol engines but are now also available as an all-electric range and are topped by the JS50, which features a chequered flag on its nose in honor of the company's illustrious racing history.
The JS1, also known as the Jule'Sport 1, was Ligier's first model. It was released in 1969. It's a two-door sports coupe that can fit up to four people. V6 air-cooled engines were utilized to power this vehicle, with a maximum output of 280 horsepower @ 6000 rpm. It is a rear-wheel-drive model. Some drivers prefer manual transmissions despite their rarity in modern cars.
Ligier's lineup features the JS1, JS2, and JS3 models. The brand's main objective is to make compact sports cars suitable for public roads. However, new models have yet to be introduced. Ligier models were discontinued and upgraded to subsequent ones.
8. Panhard
In France, Panhard is a household name. They also rank among the oldest automakers. In the late 1940s and early 1950s, they were famous for making potent automobiles, particularly V12 models.
Not only are they stylish, but their plush interiors are legendary. Panhard could make all the parts it needed for its automobiles independently, eliminating the need to rely on other companies. So, they improved their skills and knowledge by gaining valuable experience in the field of automotive technology.
Did you know that before becoming France's premier luxury automobile maker, Panhard specialized in making military vehicles? When Emile Levassor created a car powered by an internal combustion engine in 1889, Panhard & Levassor began producing motorized carriages for the affluent.
Back then, automobiles had a distinct appearance, more akin to a train carriage, with a front wheel steering mechanism reminiscent of a horse. As they already had expertise in producing luxury carriages for wealthy customers, they were able to develop high-power automobiles from the start.
9. Venturi
Venturi is a French automaker that is now headquartered in Monaco. The company gained a small but devoted fan base in the '80s thanks to its aesthetically pleasing GTs. Having relaunched as an electric-only manufacturer, Venturi asserts that their 2004 Fétish concept, a daring open-top two-seater, was the first genuine electric sports car.
The company's subsequent ideas have pushed the limits of electric power, as evidenced by its participation in the battery-powered Formula E single-seater series and by the unique Venturi Buckeye Bullet, which is the current holder of the world record for the fastest electric vehicle, with a top speed of 340 mph.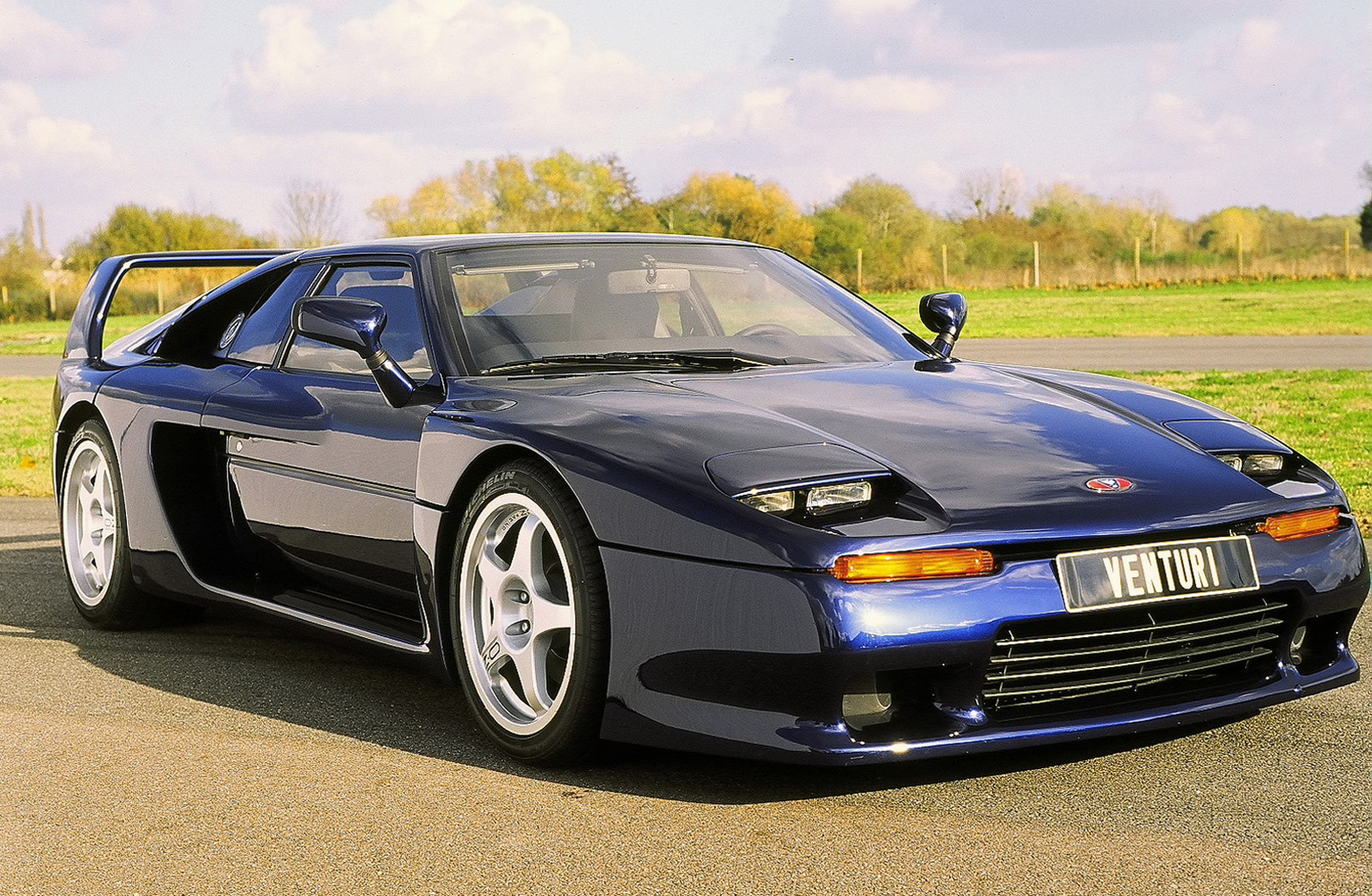 French company Venturi produces fast electric cars. From its inception in 1984, the company has been at the forefront of automobile innovation. The vehicles manufactured by Venturi are well-known for their innovative style, cutting-edge features, and top-notch quality and performance.
10. DS Automobiles
Established in 2014, DS Automobiles is a French automaker. The Citroen DS, launched in 1955, is widely regarded as a masterpiece of automotive design and inspired the creation of this sub-brand.
Luxury sedans, sport utility vehicles, and crossovers are all part of the lineup at DS Automobiles' factory. The cars from this manufacturer are renowned for their cutting-edge technology, sleek styling, and meticulous craftsmanship. Vehicles from DS Automobiles are frequently positioned as luxury options, going head-to-head with models from Audi, BMW, and Mercedes-Benz.
DS Automobiles is known for producing high-quality vehicles that feature cutting-edge engineering. Vehicles from this manufacturer frequently come equipped with cutting-edge infotainment systems, digital displays, and modern safety features like lane departure warnings and adaptive cruise control.
DS Automobiles is dedicated to environmental protection and its technological and aesthetic priorities. The DS 3 Crossback E-Tense is an all-electric SUV from the manufacturer that can travel up to 320 kilometers on a single charge. It is only one example of the company's new line of hybrid and electric vehicles.
DS Automobiles has also entered the world of racing with their cars competing in the FIA Formula E Championship, a series for electric cars. The company also fields a successful Formula E racing team called DS Techeetah.
11. Jannarelly Automotive
Little but mighty, Jannarelly Automotive cranks out luxury sports cars for the discerning buyer. Lebanese automotive designer Anthony Jannarelly and French entrepreneur Frederic Juillot started the company in 2016. Dubai, United Arab Emirates, is home to the company's main office.
Jannarelly Automotive is well-known for manufacturing classic-looking sports cars with a nod to the '60s and '70s. The Jannarelly Design 1 is the company's showpiece product; it's a lightweight sports automobile built from carbon fiber and aluminum designed for two people. The vehicle is driven by a 3.2-liter V6 engine located in the center of the chassis and paired with a 6-speed manual transmission.
The Jannarelly Design-0 is a small electric sports car built by Jannarelly Automotive specifically for use on racetracks; it was released as a limited-edition model in addition to the standard Design 1.
Jannarelly Automotive is known for producing vehicles with distinctive styling. Elegant and evocative of a bygone era, the brand's automobiles feature smooth curves and traditional proportions that haven't aged much in the last century.
Jannarelly Automotive makes its vehicles in small batches and gives customers extensive leeway in personalizing every aspect of their vehicles.
12. Ballot
Edouard Ballot started the company that would become Ballot in 1905. He just acquired a business in the Paris suburb of Levallois-Perret. Later, at a Gennevilliers factory established in 1910, he worked on his automobile designs from 1905 until 1919. Aluminum, magnesium, and other exotic materials like wood were widely used throughout the vehicles, contributing to their excellent quality and making them pricey and prone to breakdowns.
Ballot won the Le Mans race in 1921. Thus, the company was already successful before WWII. But, the company's most notable achievement only occurred after the company had stopped making automobiles.
Nazi commanders with too much money and influence bought a controlling interest in the Ballot company during the Occupation of France, importing many Mercedes-Benzes into the country. Few Ballots made it through WWII intact, and when production resumed after the conflict was over, the company quickly recognized there was no longer any profit to be had from making automobiles. In 1932, the output of the last automobile ceased.
13. Microcar
The French automaker Microcar is famous for its compact automobiles and four-wheeled motorcycles. Microcars, sometimes known as "city cars" or "city scooters," are small, lightweight vehicles ideal for short trips around town. As quadricycles, they fall under a distinct set of rules and restrictions than regular automobiles.
Microcar was established in 1984, and its concentration on making economical and practical microcars helped it quickly gain popularity in France. A variety of vehicles, from compact to full-size, are manufactured by the company.
Microcars are small, agile, and simple to park because of their size. Those living in crowded cities need a little vehicle to get around and enjoy themselves. Those with poor mobility or age are another demographic that has found success with microcars.
Microcar's product line has grown in recent years to include electric automobiles. The company's electric vehicles can travel up to 100 kilometers on a single charge, making them ideal for city driving. Microcar also manufactures delivery vans and other commercial vehicles like the MGO van.
14. PGO
PGO is a famous French automaker recognized for producing low-cost, high-quality automobiles. PGO has been making cars that are great for short trips and extended interstate rides since 1985. Although the automobile industry in France has significantly evolved since 1985, PGO has maintained its position as one of the country's premier car manufacturers.
Saint-Christol-lès-Alès, France, is home to PGO's headquarters. In 1985, Gilles Prevote and his son Olivier Prevot launched the company after seeing that many individuals in French cities lacked access to reasonably priced automobiles. Thus, they set out to design cars that are equally at home navigating congested city streets while cruising along open highways, all without compromising fuel efficiency or security.
The Ecquevilly, introduced by PGO in 1988, was the company's pioneering model. Due to its superior design and an extensive list of standard safety features, this automobile is regarded as one of PGO's best offerings. 
PGO produces compact city cars and larger vehicles with spacious interiors for passengers or significant amounts of freight, allowing people to move items around quickly and at a low cost per mile.
15. Aixam-Mega
The French microcar manufacturer Aixam-Mega is a household name. In 1983, French automaker Arola launched this firm. Aix-les-Bains is home to its headquarters.
The French microcar and city car expert Romet Group owns Aixam-Mega. One of its three factories is located in Mandelieu, a French town near Nice. The other two are located in northern Italy, across the border, to avoid excessive taxes on their primarily local clientele. Some cars are imported to Romania's auto market from France as well.
Aixam Mega currently produces roughly 5,000 automobiles annually with future expansion in mind. About ninety approved retailers and distributors carry the brand in the UK, France, and Romania. Spare parts for the Viva, Cityzen, and Megacity models of Aixam-Mega cars can be purchased through a dedicated spare parts website and sold in several retail outlets like Halfords in the United Kingdom.
Although Aixam-Mega automobiles are inexpensive, they do not give that impression. Furthermore, these vehicles are fun to drive and economical on gas. Megacity vehicles are known for their low emissions, environmentally friendly layout and construction, high level of safety, competitive pricing, and low fuel consumption. In addition to being easier to park, the car's compact size means it takes up little space in the garage.
Conclusion
In conclusion, French car manufacturers have a rich tradition of creating groundbreaking vehicles. From the Citroen 2CV and Renault 4 to the Renault Zoe and Peugeot e-208, French automobiles have a long history of innovation in design, cutting-edge engineering, and top-tier performance.
Throughout this post, we have looked at 15 French automakers that produce different vehicles, from high-end sports cars to affordable minivans. 
French automobiles continue to be popular regardless of whether one prefers vintage models or cutting-edge electric ones. French manufacturers are well-positioned to continue pushing the boundaries of the automobile industry for years because of a legacy of innovation and a commitment to sustainability.