They say that the Swedes are always on to something. They have a long history of producing some of the best automobiles in the world. It's no surprise that Volvo Car Manufacturers have dominated their country's highways and byways since 1927, with ample interior space and perfect safety features.
One's natural inclination may be to look to the United States, Japan, or Germany while shopping for a new car. But there are many reasons why buying from Sweden might be a better idea, and not just because they make some of the most luxurious cars in the world.
In recent years, Sweden has established itself as a global innovator and pioneer in sustainable development. Naturally, there are a variety of vehicles that adhere to this concept. But Sweden's car market has been going strong for many years.
Top 9 Swedish Car Brands
Read on to find out about the world's top 9 best-selling Swedish car brands.
1. Volvo
Years: 1927 – Present
Founders: Assar Gabrielsson and Gustaf Larson
Headquarters: Gothenburg, Sweden
Parent Company: Geely
Volvo is a Swedish automaker that has achieved global prominence. It started off as a ball-bearing factory but has now developed to become the largest automotive site in the country. The company produces luxury cars, hatchbacks, SUVs, universal cars, and many types of sedans.
With annual sales exceeding 300,000 units, the Volvo Group has emerged as one of the largest producers of commercial vehicles worldwide. The Swedish automaker sells its products in over 190 markets and has manufacturing plants in 18 countries, employing around 1,000,000 people.
Even though Volvo is most renowned for its safety features, its durability and ride quality are also notable. The company is currently trying to make them more eco-friendly by using technology like its hydrogen fuel cell.
2. Koenigsegg
Years: 1994 – Present
Headquarters: Ängelholm, Scania, Sweden
Founder: Christian von Koenigsegg
Koenigsegg Automotive AB, usually referred to as "Koenigsegg," is a Swedish automaker that focuses on building high-performance sports cars, also known as "Hyper-cars." The company was established in 1994 and is acclaimed for its epic power, attention to detail, and beautiful design.
The company was started with the intention of building the world's fastest supercar, and it unveiled its debut model in 2002. After four years, the business produced the CCX, followed by the CCXR, Trevita, and Agera, all of which smashed speed records when tested.
Koenigsegg is one of the strongest competitors in the ultra-luxury automobile market. With technological advancements, including a 3-electron battery, wireless charging for mobile devices, and additional sophisticated technology, this supercar can travel at 260 mph while still getting excellent gas mileage.
3. Polestar
Years: 1996 – Present
Headquarters: Gothenburg, Sweden
Parent Company: Volvo Cars, Geely Holding Group
Polestar is a performance brand of Volvo. The brand, renowned for its modern designs and European-style automobiles, is thrilled to unveil its newest lineup of ute models. This five-star brand has made its cars available all over the world, so you are no longer constrained by size or region when buying one.
Polestar's headquarters are located outside of Gothenburg. However, the company's vehicles are produced in China. The company has introduced several cars in collaboration with Volvo. But, since 2017, it's been branded separately from Geely and Volvo and now focuses on electric vehicles.
Furthermore, Polestar is geared toward the production of emission-free electric cars. They are renowned for their luxury features and high-quality materials. Polestar provides something for everyone, whether you want a stylish sedan, a spacious wagon, or a sleek convertible.
4. Caresto
Years: 2004 – Present
Headquarters: Angelholm, Sweden
Founder: Leif Tufvesson
In the world of hot rod sports vehicles, the Swedish manufacturer Caresto is often regarded as the gold standard. Over the years, the company has introduced many versions of classic car types, like hot rods and hardtop convertibles, at car shows like SEMA.
The company's founder spent six years as the head of Koenigsegg's development department and a technician for Volvo. He revived vintage vehicles and designed and built Hot Rod Sports Cars. Inspired by his time at Koenigsegg, he went on to create his own company, Caresto.
Caresto's cars have a more vintage aesthetic than many others on our list. Caresto has also produced special editions of the well-known C70 Volvo hardtop, winning awards like "Most Innovative Car" and "Hot Rod of the Year" in the United States.
5. SAAB
Years: 1945 – Present
Headquarters: Trollhättan, Sweden
Founders: Assar Gabrielsson and Hans Erik Linderoth
Parent Company: Saab Group
Even though Saab is dormant following multiple financial crises, we couldn't complete our analysis of Sweden's top car brands without it. Saab Automobile was created in 1945, eight years after its parent company. Initially, it dominated the Swedish market before expanding internationally.
It has been one of the leading Swedish automakers from 1948 to 2010. The company began as an aviation manufacturer with a focus on car manufacturing. The brand has collaborated with other companies to produce some of Sweden's best-selling vehicles.
This brand's flagship vehicles were notable for their eco-friendly nature, advanced safety features, and turbocharging. Saab Group is still around and doing well even though Saab Automotive is no longer in business. The company now focuses on the aerospace sector.
6. Lynk & Co
Years: 2016 – Present
Headquarters: Gothenburg, Sweden
Parent Company: Geely Automobile Holdings
Lynk & Co is one of the most recent Swedish car brands. The company is well-known in China and mostly targets young professionals. With over 200 locations in China, Lynk & Co. first entered the European market in 2020.
The brand's first model, the Lynk & Co. 01, is a small SUV with three rows of seats that can fit up to five people. For the time being, it's only available in China; however, we anticipate its global rollout very soon. Additionally, the crossover's all-wheel drive makes it more stable on wet and icy roads.
There is a paid subscription service that provides insurance for those who want to use Lynk & Co. Additionally, you can let other people rent your vehicle. In addition to their lineup of SUV vehicles, Lynk & Co. debuted an electric scooter in 2020.
7. Scania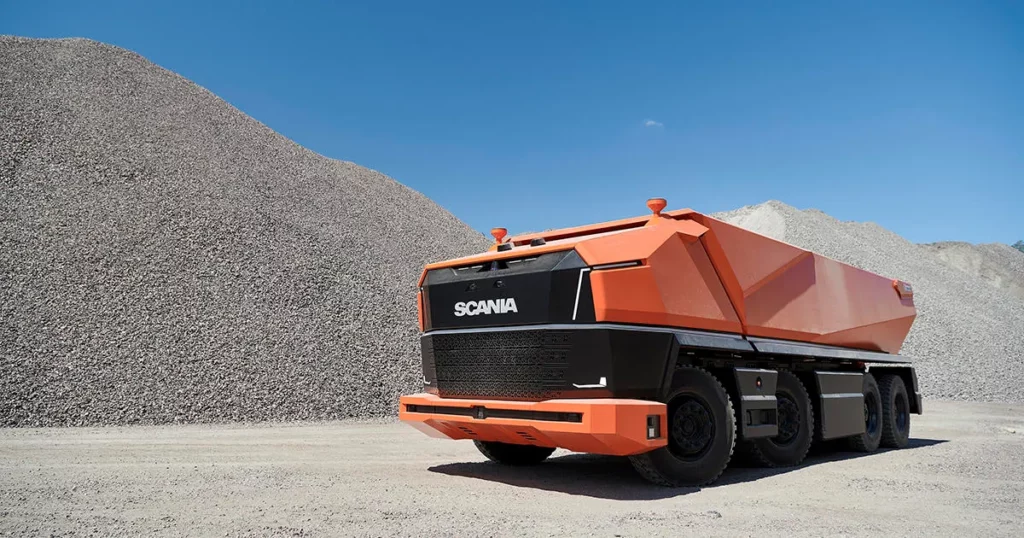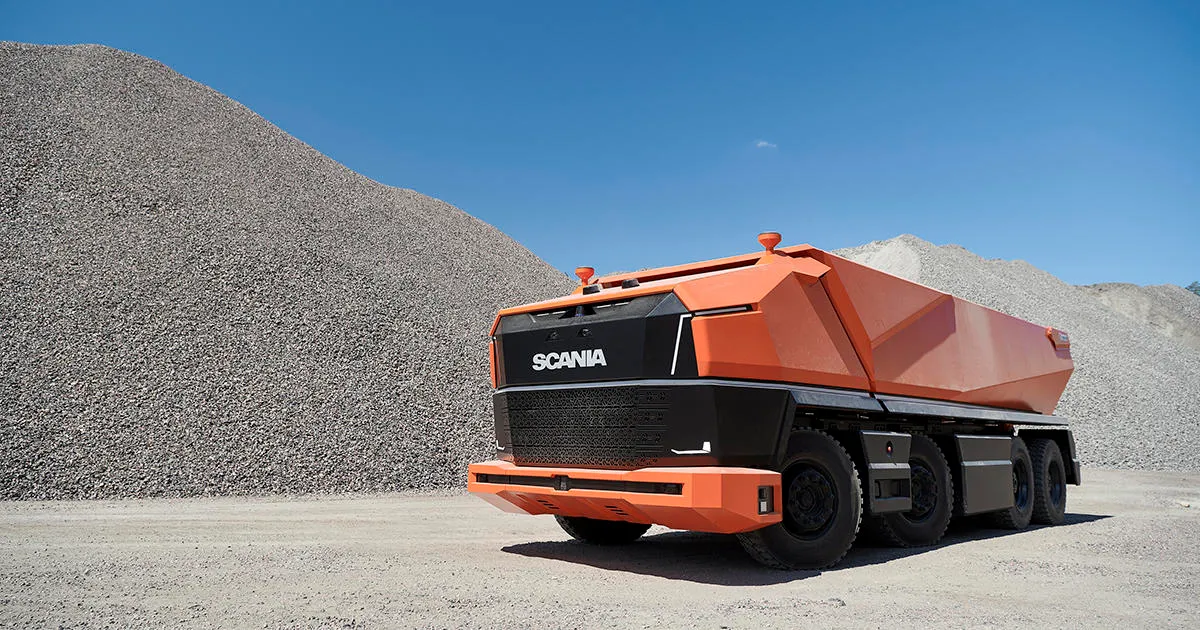 Years: 1891 – Present
Headquarters: Södertälje, Sweden
Founder: Gustaf Erikson
Parent Company: Volkswagen Group
Scania A-B (Scania Aktiebolag) is one of the most prominent Swedish commercial vehicle manufacturers. Scania was formerly a part of the Scania-Vabis brand before the creation of Scania A-B. Nowadays, Scania AB is fully owned by Volkswagen AG, a German auto industry giant.
It is a leading manufacturer of buses and other large commercial vehicles. Scania has developed into a significant force in the global market for heavy-duty trucks throughout the years. In addition, it produces diesel motors for large vehicles, including marine and general industrial ones.
The logo of this Swedish car brand features a griffin from Scania's emblem, which signifies the king of all. Scania is now working to introduce innovative propulsion technology, like hybrid and electric powertrains.
8. NEVS
Years: 2012 – Present
Headquarters: Trollhättan, Sweden
Parent Company: Evergrande Group
NEVS AB (National Electric Vehicle Sweden) is a Swedish electric vehicle company that purchased Saab's assets from a bankruptcy estate in 2012. In 2019, NEVS itself was purchased by the Evergrande Group, a massive Chinese enterprise.
However, despite having its headquarters in Trollhättan, NEVS does not sell its cars there. Instead, it is a joint venture with the Chinese automaker Qingdao Qingbo Investment Co., Ltd., which owns one-third of its corporate assets and is responsible for all sales within China.
Additionally, NEVS is one of the few modern Swedish manufacturers exploring the world of sustainability and electric vehicles. In 2017, NEVS announced its plans to extend services outside of China. The company opted to develop and sell electric cars in India, but it has yet to make significant progress on this venture.
9. Uniti
Founded: 2016
Founder: Lewis Horne
Headquarters: Tellusgatan 13, Lund, Sweden
Uniti is a Swedish automaker that is gaining popularity among startups globally. Give a little thought to the design, and you'll soon have a powerful and durable car. The company specializes in creating and producing electric vehicles and mobility solutions.
The Uniti One, the company's first mass-produced vehicle, is an electric city automobile that prioritizes efficiency, affordability, and little environmental impact. It's built with lightweight materials and safety in mind, so it's a breeze to pull or drive.
The company has claimed that its goal is to make electric vehicles more affordable to a larger variety of consumers and to encourage sustainable transport. A project that a few Swedish car companies have been working on more and more as we look forward to a changing world.
Frequently Asked Questions:
Here are some frequently asked questions about Swedish Car Brands:
1. What Are The Most Popular Cars In Sweden?
Volvo models S / V60, XC60, and XC40 topped Sweden's list of the most popular automobiles in 2021. These five are accompanied by two Kia automobiles from South Korea: Cee'd and Niro.
2. Which Car Brands Are Made In Sweden?
The top brands in Sweden's auto sector are Koenigsegg, Scania, Volvo, Saab, and Polestar. Caresto, Uniti Sweden AB, NEVS, Scania-Vabis, and Jösse Car are also some notable brands.
3. Which Luxury Car Brands Are Produced In Sweden?
In Sweden, the market for luxury car brands is dominated by Volvo and Koenigsegg. The first brand is represented by passenger automobiles, and the second by hypercars.
Wrapping Up
Sweden has a long history of making cars and has one of the biggest auto markets in Europe. The country's car brands stand out among European manufacturers due to their superior quality, style, and innovation.
In this blog, we have listed the top nine Swedish car brands to help you better understand them. Although these Swedish companies are not as common as other brands, they have a rich history and a variety of excellent vehicles.
These Swedish vehicle brands are worth looking into if you're searching for something different from the typical German or Japanese imports. Who knows, you might even discover one or two new favorites.