Hybrid supercars are rare but among the most innovative cars on the market today. These hybrid supercars show how hybrids can be just as fast—if not faster—than their all-gasoline counterparts.
Innovation has become a must-have part of any manufacturer's lineup nowadays. Supercar manufacturers are no different, with technology making them more efficient. The 21st century brought hybrid technology, enabling supercars to generate more power than ever before.
The future belongs to hybrid supercars. With a combination of gasoline and electric engines, the cars deliver lightning-fast acceleration and incredible top speeds. With Ferrari, McLaren, and Lamborghini leading the way, here is a list of the top 16 hybrid supercars you can buy in 2023.
Best Hybrid Supercars In 2023
Let's have a look at the top hybrid supercars of 2023:
1. McLaren Artura: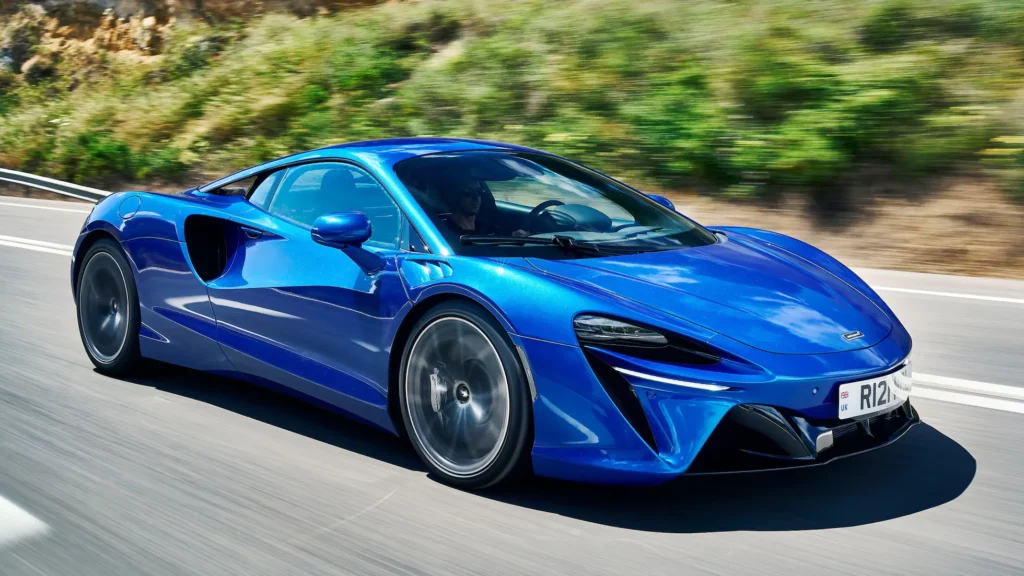 McLaren recently introduced its all-new hybrid supercar, the Artura. The McLaren Artura has a hybrid powertrain solely built for performance and adrenaline. The brand-new McLaren Artura uses the same turbocharged V6 hybrid engine as the modern Formula One cars.
It is powered by a 3.0L V6 engine and an electric motor. The engine is paired with an eight-speed automatic manual transmission. This duo generates 531 lb-ft of torque and 671 horsepower.
Performance-wise, the Artura has a top speed of 205 mph and can accelerate from 0 to 60 mph in just 3.0 seconds. The Artura has a range of 18 miles when using only the electric motor.
2. Ferrari SF90 Stradale:
The Ferrari SF90 Stradale is currently the finest hybrid supercar available on the American market. With a peak power figure of almost 1,000 hp (986 bhp, to be precise), the SF90 is all about numbers.
The eight-speed dual-clutch transmission, three electric motors, twin-turbocharged V8 engine, all-wheel drive, and three electric motors make it the most sophisticated and high-tech supercar in Ferrari's history.
The SF90's hybrid powertrain enables it to hit 62 mph in 2.5 seconds and a top speed of 211 mph, which is quite out-of-this-world. It's worth noting that these numbers are for regular street tires so that we may assume even greater performance with powerful rubber.
3. Ferrari 296 GTB:
The Ferrari 296 GTB is a brand-new model in the Ferrari lineup. After the SF90 Stradale, it is the second hybrid supercar that the Italian manufacturer has put into mass production. In fact, it's the only Ferrari that can run solely on electric power.
The 296 GTB uses F1 hybrid technology to provide you with the finest driving experience without sacrificing Ferrari's drama and theatrics. It has a 3-liter twin-turbo V6 engine with a 654 horsepower output. This is paired with a 123kW electric motor. This results in an 818 bhp total output.
The 296 GTB can travel about 15 miles using its electric motor alone. In terms of performance, the car accelerates from 0 to 62 mph in 2.9 seconds and has a top speed of more than 205 mph.
4. McLaren P1:
One of the most potent production cars ever made, the McLaren P1 is a hybrid supercar with a combined output of 904 horsepower and 663 lb.-ft. Its electric motor delivers 177 horsepower, while the 3.8-liter twin-turbo V8 engine produces 727 horsepower.
Moreover, the McLaren P1 has four driving modes: eco, regular, sport, and track. The Drag Reduction System (DRS) lowers the front body part of the vehicle when traveling at speeds greater than 50 mph (80 km/h), thereby increasing downforce and further improving the vehicle's performance. It can accelerate from 0 to 60 mph in 2.7 seconds and has a top speed of 217 mph.
5. Porsche 918 Spyder: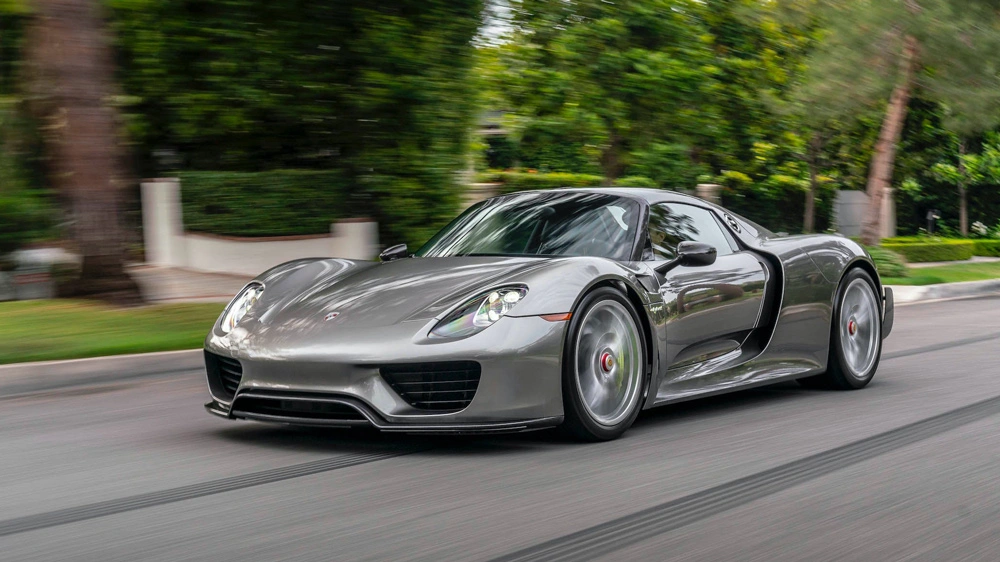 The Porsche 918 Spyder is a hybrid supercar with a retractable roof. The 4.6-liter V8 engine and a 277 horsepower electric motor give it a significant advantage over its main rivals, the McLaren P1 and Ferrari LaFerrari. 
The intricate electrical system provides power to both the front and back axles, enhancing line traction and corner grip. It has an 18-mile range and a top speed of 93 mph when running only on electricity. It can accelerate from 0 to 60 mph in 2.2 seconds and has a top speed of 210 mph.
The designers were careful not to make the car as big as previous supercars. This improved the car's aerodynamics and gave it the fastest cornering speeds ever built into a production vehicle.
6. Aston Martin Valhalla:
The Aston Martin Valhalla is a highly awaited hybrid supercar from the British automaker. The Valhalla utilizes hybrid technology developed for F1's racing circuit, like the McLaren and Ferrari.
The Valhalla's sleek and aerodynamic profile gives it an F1 car-like appearance. The Valhalla has two permanent magnet synchronous electric motors and a 4.0L twin-turbocharged V8 engine.
With an 8-speed automatic manual transmission, this engine can generate an astounding 1000 horsepower and 738 lb-ft of torque. Performance-wise, the Valhalla has a top speed of 217 mph and can accelerate from 0 to 60 mph in just 2.4 seconds.
7. Ferrari LaFerrari:
The Ferrari LaFerrari will outperform all other supercars that have been or will be created in the future. This  Ferrari combines a 788hp 6.3-liter V12 engine with a 161-horsepower electric motor, using race-proven hybrid technology from its Formula One program.
The car can go from 0 to 60 mph in just 2.4 seconds. Its top speed is 221 mph, and its electric and gasoline engines can rev up to 10,000 times per minute. Although the Ferrari's fuel economy of 14 MPG is not very impressive, Ferrari has promised that it would substantially improve in future models.
The vehicle is a work of art visually and has been hailed "the most beautiful car ever." The automobile looks simply stunning with its iconic, bright red Ferrari color and curvy, aerodynamic shape.
8. Lexus LC-500h:
The LC-500h was developed by Toyota's luxury division Lexus, which is constantly looking for new methods to challenge European automakers. The LC-500h is made to be the ideal fusion of luxury and power, two attributes in which Lexus excels.
It is powered by the 3.5-liter V6 engine in the Lexus Multi Stage Hybrid system, which generates 295 horsepower and 263 pound-feet of torque. It is coupled with two electric motors that provide a combined output of 220 lb-ft of torque and 177 horsepower. It has a top speed of 250 km/h and can accelerate from 0 to 96 km/h in just 4.7 seconds.
9. Lamborghini Sian:
Considering that it was Lamborghini's first hybrid, the Sian is among the most iconic supercars in the Italian automaker's rich heritage. It is also the most ferocious Lamborghini ever made, with a combined 807 hp from a 6.5-liter V12 engine from the Aventador and a 25 kW electric motor.
The Sian doesn't use lithium-ion batteries to store energy as other hybrids do. Instead, it makes use of supercapacitors, which, in the company's opinion, boost performance by discharging power more quickly. This Lamborghini is fast and well-handled on the track due to its electronically-controlled all-wheel-drive system and self-locking rear differential.
10. Koenigsegg Regera:
The Koenigsegg Regera has almost everything you might want in a hybrid. With a monstrous 1,100hp 5.0-liter twin-turbocharged V8 and three electric motors for a total output of 1,797hp, it's justified that this Koenigsegg's name originates from the Swedish verb "to reign" or "to govern."
With the 7-speed dual-clutch transmission, all you have to do is hit the accelerator and go. Its larger 241-horsepower electric motors power each wheel individually and control traction and torque vectoring. Koenigsegg asserts that the Regera's 4.5 kWh, 800V battery pack is the most energy-dense battery pack ever created for a production vehicle.
11. McLaren Speedtail:
The McLaren Speedtail is the latest addition to the company's line of hybrid supercars, and it lives up to the high standards set by the company's predecessors. The Speedtail is the fastest McLaren ever and one of the most aerodynamic vehicles on the road today, serving as a spiritual heir to the historic F1.
With its stunning appearance and improved M840T hybrid powertrain, it can accelerate from 0 to 60 mph in under 3 seconds and reach a top speed of 250 mph. Besides having three seats and a central driving position, the Speedtail also incorporates electrochromic glass, carbon fiber front wheel covers, and active rear ailerons.
12. Aston Martin Valkyrie: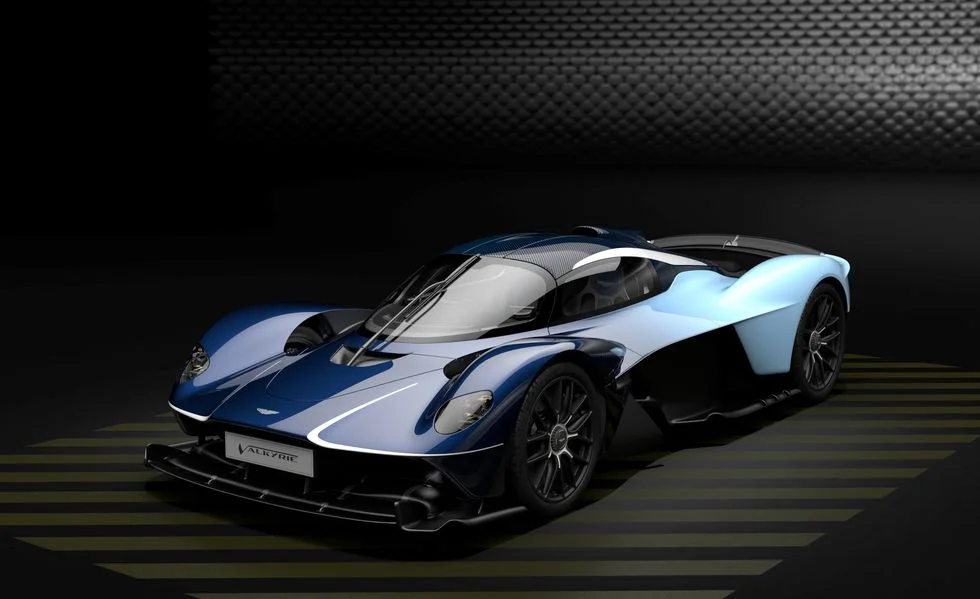 Aston Martin's Valkyrie isn't your average car. Unique and pricey, this hybrid supercar is more of a racing vehicle, an illustration of cutting-edge engineering, and a mind-blowing advertising stunt. The hypercar is developed by Aston Martin in collaboration with Red Bull and Williams.
Its 8.0-liter V12 engine generates 1,100 horsepower, allowing it to travel as fast as 225 mph (362 km/h). It can accelerate from 0 to 60 mph in about 2.5 seconds! The Aston Martin Valkyrie is the most costly vehicle here at a price of $3.2 million.
13. BMW i8:
The BMW i8 is regarded as one of the first hybrid supercars, beginning in the era of hybrid supercars. It is not only environmentally friendly but also has a gorgeous appearance. The combination of an electric motor and a 1.5-liter three-cylinder gasoline engine allows the i8 to go from 0 to 62 mph in 4.4 seconds.
The i8 may reach a total range of 330 miles when using both power sources with EcoPro. Yet, with the i8's highest speed being capped at 155 mph, it is not as quick as other supercars. This future hybrid supercar proves that eco-friendly vehicles can be very exciting.
14. Mercedes-AMG Project One:
The Mercedes-AMG Project One is one of the most adventurous supercars when it comes to using Formula One technology in street-legal cars. This eye-catching supercar has been in production since 2017, and it appears that it will eventually hit the streets in 2023.
It has a 1.6-liter turbocharged V6 engine paired with an electric motor. That may sound like a small engine, but it produces more than 1,000 horsepower in all. It can go from 0 to 60 mph in less than 2.5 seconds and has a top speed of 217 mph. Yet, it is not cheap, with a price tag of £2 million. Yet, all 275 units have been pre-ordered by rich petrolheads.
15. Acura NSX: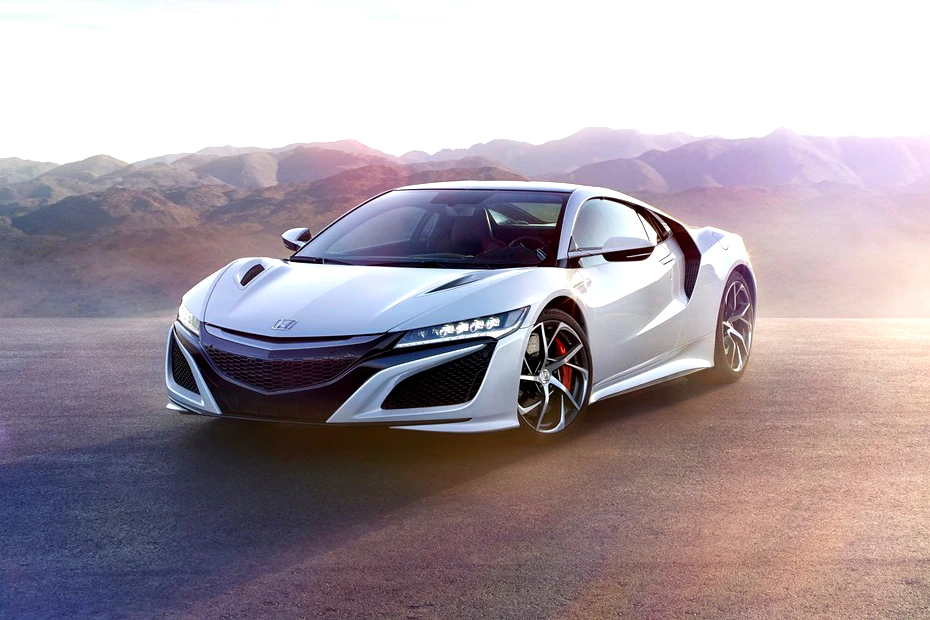 The long wait for this hybrid NSX successor was certainly worth it. The next-generation NSX has a 3.5-liter twin-turbocharged V6 engine and three electric motors, producing 573 horsepower. One electric motor is used to assist in driving the back wheels while the two other motors separately power each front wheel.
They are mounted parallel to the engine. As a result, the NSX's drivetrain effectively possesses all-wheel drive, offering accurate power distribution and precise steering through corners.
In addition, the NSX is a great everyday supercar. For instance, it has a Quiet mode that nearly eliminates noise by channeling the exhaust via a pair of silencers. It also has a decent fuel efficiency rating of 21mpg in the city and 22mpg on the highway.
16. Lamborghini Countach:
The Countach is back! Well, because Lamborghini wanted to mark the 50th anniversary of the Countach by making a limited number of these special edition cars. It has a hybrid powertrain with over 800 horsepower that uses a supercapacitor instead of the conventional battery. It could reach a top speed of 220 mph.
The Countach's carbon fiber chassis and suspension are similar to the Aventador's. It is a contemporary take on the iconic supercar of the same name, and its introduction thrilled the admirers of the original.
Wrapping Up
As technology advances, old cars lose ground to modern ones in demand. Now is the time for hybrid supercars, as they allow for the best of both worlds. Their hybrid drivetrain gives them a level of torque that has never been seen before. This lets them get going in what seems like a split second.
Hybrid supercars have broken all speed records set by naturally aspirated cars. We're not sure if we're ready for the future of hybrid supercars, but we know it will be bright and beautiful. Hopefully, this list has provided insight into what these vehicles are all about and which may be best for your needs. Oh, if only you have the money to buy one.