Since 1981, the Dodge RAM 1500 has been a mainstay on America's highways and backroads. Even though the brand has survived, not every model year has produced a truck that is tough enough to withstand the daily rigors encountered at the lumber supply yard or when dropping the kids off at daycare.
The Dodge RAM 1500 can be used for work, daily errands, or both. Few people experience serious issues beyond standard auto issues, but as with all vehicles, you can avoid some hassles by being aware of the best and worst Dodge RAM 1500 model years.
Dodge RAM 1500: The Ultimate Beast
Dodge RAM was not always the best brand. In fact, most people stayed away from it for the first few years. The truck had a lot of problems, and the people who owned it were very upset. But sales picked up after Dodge released a new model in the late 1990s (the fourth generation). They started out slowly but grew over the next 10 years, reaching record highs in 2009.
Since its first year on the market, the RAM 1500 has been a popular pickup truck. Along with the Ford F150 and the Chevrolet Silverado, the Ram 1500 is one of the most common trucks on the road.
The RAM 1500 isn't just a work truck, though. In RAM's higher-end trim levels, the interior is nice and the technology is up-to-date. The Ram 1500 should be at the top of your list if you want a pickup truck that looks good and can go anywhere.
Best Years Of Dodge RAM 1500
When it comes to the Dodge RAM 1500, there have been some truly exceptional years. What distinguishes one model year of a car from another? Many characteristics distinguish them from one another; some examples are their dependability and efficiency. The below-mentioned years are the most successful ones.
2010
Do not be put off by the fact that this car is over a decade old. The 2010 model of the Dodge RAM 1500 is just as strong and powerful as many newer trucks on the road in terms of performance and quality. It had a powerful V8 engine that helped it reach new heights.
The first thing that many owners notice about the 2010 Dodge RAM 1500 is how nice the interior is. They like how easy it is to drive and how clearly this truck was made with drivers in mind. It has all the comfort and safety features you'd expect from a Dodge RAM, and just because it's more than ten years old doesn't mean it's any less good.
2011
The only bad thing about the 2011 Dodge RAM is that it has a 5-speed transmission instead of a 6-speed transmission. Other than that, the truck is a great choice for people who don't want to spend a lot of money but still want good performance.
This car comes in both V6 and V8 versions, both of which are great. If you buy one, you should go all out and get the V8 version because it gets great gas mileage and performs very well.
2012
Again, this model year's V8 engine makes the 2012 Dodge RAM 1500 a strong candidate for being one of the best Dodge RAM 1500 models out there. This one is perfect for long road trips because it is so comfortable.
This isn't something you often hear about trucks, but the 2012 Dodge RAM 1500 was made with this idea in mind. You don't want to miss out on anything it has to offer.
People are often surprised to learn that a truck that is ten years old can still keep up, but that just shows how much work goes into making the Dodge RAM 1500 the best it can be for its owners.
2014
The 2014 Dodge RAM 1500 is for you if you don't want to give up on ride quality. The design of this truck makes sure that your ride will be as smooth as possible.
The cabin was made to have less vibration. It is also full of technology, which will keep your rides from being boring. There is also a diesel version of this truck that works very well.
2017
The fourth-generation Dodge Ram 1500 made for the 2017 model year is the most reliable one made in the last ten years. But there were a few small problems with this model as well. The 2017 Dodge Ram 1500 was recalled 9 times over the years, and most of the problems were fixed because of those recalls. The back tailgate opening, while the truck is moving, is one of the ones that has been seen the most. It was possible that whatever was in the truck bed would fall out.
It shows off its dark and powerful side with black 20-inch wheels, black light bezels, and black badges. The 5.7L Hemi engine and sport-tuned exhaust give the truck a lot of power, and the air suspension helps the truck squat down when you're going fast to make it more aerodynamic.
Not only that, but the transmission system came with a bad interlock pin assembly when it was first made. There were also some problems with the 3.0-liter diesel engine.
2020
The 2020 Ram 1500 is the best year of the fifth generation of one of the most popular trucks in the United States. A lot of reviewers gave the 2020 Dodge Ram a solid 10 stars. It's a good example of a high-quality truck that not only drives well but is also very reliable. Motor Trend titled the Ram HD Truck of the Year for 2020, and the IIHS labeled it a Top Safety Pick.
The RamBox tool storage system can be added to your truck. It fits inside the bed rails. There is an infotainment center that looks like a tablet and a huge center console that can hold your laptop and files.
Then there are the smart safety features, like intelligent cruise control, emergency braking in front, and keeping you in your lane. With a V6 engine under the hood, most people will be happy with how the car drives. Some of you will also be happy to hear that this engine can pull just as much as some V8 engines.
So, if you want a newer truck but don't want to pay new-car prices, you should look for 2020 instead of 2019.
Dodge RAM 1500 Years To Avoid
One of the most reliable pickups on the road is the Dodge RAM 1500. Not many have serious problems beyond what's expected from a car, but as with any car, you can avoid the hassle by avoiding certain model years. Listed below are the model years of the Dodge RAM 1500 that you should avoid purchasing.
2001
Are you looking for an old pickup truck to fix up or use as a yard truck? Well, don't get the 2001 Dodge Ram 1500 if you want a dashboard that is all one piece. It is the worst year for the brand, and it is known for the dashboards that are cracked. Replacing the dashboard is pretty high on the list of repairs you don't want to do.
But if you're looking at a truck that's 20 years old, a known mechanical problem from that year shouldn't make you avoid the truck. At that age, you should expect to do a lot of work on the engine, bed, tailgate, suspension, and even the body. Before you bring it home, you have to look at it with your own hands.
2003
The RAM 1500 gets a lot of complaints about engine problems. And a lot of the problems will make your check engine light come on. Reports say that owners got so tired of trying to figure out why the check engine light was on so often for no reason that they started covering it with tape so they wouldn't have to look at it.
The biggest problem with the 2003 Dodge RAM 1500 is that the dashboard cracks easily after a few thousand miles. Even though this is just a cosmetic problem that might not matter to someone who uses their truck for work, it gets so bad so fast that it becomes less of a cosmetic problem and more of a falling dashboard problem.
2015
A total of 14 recalls were issued due to problems with the wiring, transmission, engine, or gasoline tank. Still, the failure of the new EcoDiesel engine platform is the main cause of these problems.
Other problems that people kept bringing up were problems with the RAM's GPS/UConnect system, the radio, the dashboard warning lights, and the screen display. Unfortunately, a lot of these problems are unknown to most technicians, so they make a temporary fix, and the problem comes back.
2016
The 2016 Dodge Ram 1500 was a little bit more reliable than the year before. But there were still some problems with the EcoDiesel engine. This model was recalled 11 times, and most of them were because of problems with the engine.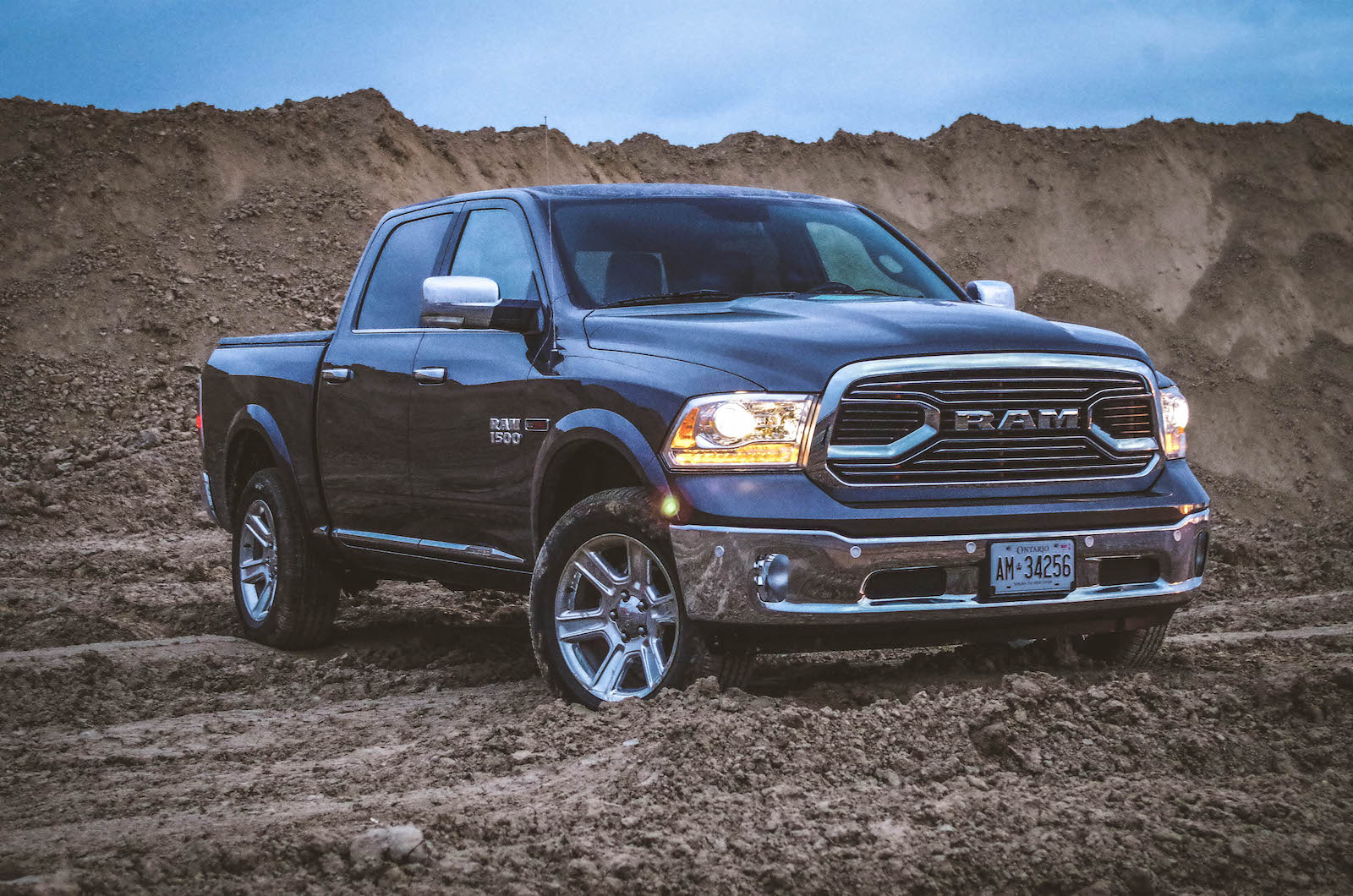 On some models, the power lock on the back tailgate didn't work. Other common problems with the 2016 Ram 1500's reliability were broken gear shifter linkages, problems with the cruise control, and broken airbags.
Most Common Problems With The Dodge Ram 1500
1. TIPM Issues
Integrated Power Modules, or TIPMs, can be found in modern Dodge Ram pickups. All of the 1500 truck's electrical components can receive power from this one source. In the event of a system failure, you probably have a good idea of what might occur.
In the event of a failing TIPM:
While airbags are supposed to protect you in the event of a collision, there are times when they don't deploy.
There is no way to predict exactly when the horn will sound.
The power-operated windows will malfunction or open on their own.
There is a possibility that the fuel pump will continue to operate after the vehicle has been turned off.
The starter motor spins but doesn't engage.
Automatic door locks and unlocks unexpectedly.
The cooling system's fans could fail.
There may be an issue with the ABS.
There is a chance that the air conditioner will break.
While driving, the radio could unexpectedly turn itself off.
2. Cam And Lifter Failure
A lot of users were worried about this problem, too. Certain Dodge Ram pickups manufactured around 2010 experienced unexpected engine seizures.
Cam and lifter failure is one of the most frequently reported issues for 2011 RAMs and other RAMs from this model year range if the truck stalls when stopping, stalls at idle, or seizes up unexpectedly.
More recent models are not immune to the issue. If you have encountered this problem, you should take advantage of the warranty and have it fixed. After the truck's warranty expires, the cost to fix this issue typically becomes unaffordable. It is not unusual to incur expenses of over $3,500.
3. Coolant Leakage Issues
From 2015 on, the Ram trucks started leaking coolant. This is a big problem because coolant keeps the engine from getting too hot. When there isn't enough in the engine, it will start to overheat, which can cause the car to stop in the middle of the road and shorten the life of major parts.
Leaky gaskets or hoses can cause leaking coolant of a Ram 1500. It's hard to fix the problem because it's not easy to find the root of the problem and fix it.
Gaskets, the heater hose, hoses that go to the water pump, or problems with the water pump itself can all cause coolant to leak. This can be one of the most annoying things to fix because it's not always clear where the leak is coming from. Because these leaks tend to happen again and again, it's hard to guess how much it will cost to fix them.
4. Body Structure Issues
Dodge has a history of employing subpar components. There are hardly any reports of this problem as of 2020, but it was severe in the truck's 2014–2017 models.
None of these problems has anything to do with the truck's actual performance behind the wheel, but they do make it less convenient to own. By itself, rust can significantly reduce a truck's service life. In addition, a few purchasers mentioned a few minor problems, like the lights flickering when the doors were opened and closed or water leaking when it rained.
Some problems with newer RAM pickups are:
The trunk's lock continues to malfunction, causing the trunk to open at inopportune times.
The holes in the bumper were drilled to an inappropriate size.
The paint job that has bubbles underneath it is flawed.
Damage to the bed's upper wheel arches and exterior wheelhouse.
Rust on vital components can compromise both the vehicle's functionality and safety.
5. Transmission Problems
Transmission problems are a common complaint among owners of the Dodge Ram 1500. Problems with the engine's performance and the vehicle's ability to start have been linked to transmission problems. These issues can be found in nearly every variation of the trucks that are not recommended.
Transmission problems in these trucks can manifest in a number of different ways.
Slow starts.
The engine is running rough.
Bumping hard into first gear.
Move with a jerk when going from first to second gear.
Slipping into gear in traffic.
When slowing down, you need to shift down hard to stop.
Conclusion
Anyone who has ever owned a truck knows that every truck has problems. Even though the Dodge Ram 1500 is generally a reliable truck, it can have problems that can make it hard to work, or even cost you money. Since its first year on the market, the Dodge Ram 1500 has been a very popular and sometimes reliable truck in the U.S.
So far, they've turned out to be great choices. The powertrain, the new optional air ride suspension, and the infotainment system are all great. We suggest you pay attention to which year to buy and it's all good then.