The name "Cummins" is undoubtedly familiar to you if you are interested in mechanical things. These turbo-diesel motors have been powering Dodge automobiles for decades. However, there are certainly specific Dodge Cummins model years to avoid.
Dodge Cummins years to avoid include 1992, 1999, 2001, 2003, and 2006; they are considered the worst. The best years for Dodge Cummins include 2004, 2014, 2017-2023.
Before jumping right into the worst and best Dodge Cummins models, Here's a brief history of Dodge Cummins engines over the past years.
History Of Dodge Cummins
5.9L 12V: 1st Generation (1989-1993)
Because of the number of valves in its cylinder heads, this generation of Cummins engines is known as the "12-valve" series. The Cummins engine in the Ram could be paired to either a Mopar 727 manual or automatic transmission.
Initially, it was only available on Dodge Ram pickup trucks from the 2500 and 3500 series. In the beginning, it only had 160 hp, but its 400 lb-ft of torque was greater than that of any gasoline Ram engine choice.
The P7100 mechanical fuel pump installed initially in first-generation Dodge Cummins engines could be upgraded to generate tremendous power.
5.9L: 2nd Generation (1994-2002)
Dodge's D250 and D350 pickup trucks, powered by the first 5.9L Cummins engine, were hugely successful, and the company needed to maintain that momentum. Therefore, the 5.9-liter Cummins engines were retained and upgraded.
The injection pump is one of the most prevalent issues with 2nd Generation Cummins. Dodge vehicles were able to maintain a minor advantage over their rivals because of changes to other 2nd-Gen Cummins specifications as well.
With a 5-Speed manual transmission, the 1998 Dodge Ram pickups powered by the 24-valve 5.9L Dodge Cummins engine generate 235 hp and 460 lb-ft of torque. Automatic transmission 1998 pickup trucks produce 215 hp and 420 lb-ft of torque.
5.9L & 6.7L: 3rd Generation (2003-2009)
Dodge Cummins pickups produced between 2003 and 2009 are meant to be included in the "3rd Generation Cummins" category. The 5.9L 24v Cummins engine is still available in the latest generation of Dodge Cummins diesel vehicles, making them one of the most desired diesel pickups on the market.
The most notable improvements to the third-generation Cummins are the common rail technology and the redesigned Mega Cab design. Later in this generation, which is still in use in modern 4th and 5th generation Ram Diesel trucks, the 6.7L Cummins engine was made available.
5.9L: 4th Generation (2010-2018)
Ram HD's latest iteration included many innovative new functions and enhancements. Full-size crew cab trucks have replaced smaller quad cabs in this generation. Ram also continues to offer Mega Cab pickups. Ram trucks' interiors have received a major upgrade thanks to the addition of several new trim levels.
Ram pickups were ahead of the pack, thanks to the Laramie Longhorn and Limited models. A new Aisin transmission and a more dependable 68 RFE transmission were added to improve the vehicle's performance.
The Cummins trucks saw an increase of about 200 lb-ft of torque and 35 hp between 2007 and 2018! In contrast to other manufacturers, Ram trucks produce varying amounts depending on the transmission and a high output option.
6.7L: 5th Generation (2019-present)
In 2019, after nearly a decade with the 4th generation of trucks, Ram unveiled the new 5th generation of Cummins HD trucks. The 5th generation Cummins is, without question, the most capable and powerful Ram pickup to date.
From the factory, Ram 3500s with the 6.7L High-Output Cummins engine and Aisin transmission produce an outstanding 1,000 lb/ft of torque and 400 horsepower. Standard pickups are nevertheless rather potent thanks to their 68RFE automatic transmissions and their ability to generate 370 horsepower and 850 lb-ft of torque.
Dodge Cummins Years To Avoid
Some Dodge Cummins years have a far lower reliability rate than others. Do you want to know which model years of the Dodge Cummins to avoid? If that's the case, continue reading.
5. Worst Year: 2006 Dodge Cummins
When discussing bad Dodge Cummins years, we will conclude with 2006. There were numerous dependability issues with this model year, most prominently concerning airflow. A/C and heating unit issues are the other common complaints about the 2006 Dodge Cummins.
Furthermore, numerous people have reported 2006 Dodge Cummins trucks with death wobble experiences, where the steering wheel rapidly rotates from side to side, which can be quite dangerous out on the road. In addition, the composite doors and air conditioner are both defective. There are no openings for ventilation or air circulation.
Therefore, you should stay away from this model year due to the high probability of being involved in severe traffic accidents that could put your life in danger.
4. Worst Year: 2003 Dodge Cummins
The 2003 model shared many of the same problems as the 2001 model because it was also powered by a Cummins engine of the third generation. These engines have a high initial investment cost and even higher maintenance costs.
The engine of many 2003 Dodge Cummins has been the subject of investigation. Since its debut, this engine has been subjected to intense criticism from the media and consumers alike. As a result, 2003 was one of the worst years for Cummins sales in history.
3. Worst Year: 2001 Dodge Cummins
The 2001 Dodge Cummins is another model year to avoid if you value your money. This model year is well known for having "53" engine blocks that are prone to breaking. Even more so, injector problems are common with Dodge Cummins engines manufactured around 2001.
Although these engines are recognized to have these problems, their prices are still fairly high. Taking everything into account, it seems like you'd be better off purchasing a different, more dependable car.
2. Worst Year: 1999 Dodge Cummins
With that out of the way, the 1999 Dodge Cummins belongs to the second generation of the Cummins engine group. The 1999 Dodge Cummins model is one of the worst because it is both outdated and poorly made.
Avoid the Dodge Cummins from 1999 because of its unreliability, low power output, and difficult maintenance. Even though it was part of the revised second generation, this engine was still considered to be among the worst.
Last but not least, it's important to note that the model's horsepower and torque are unreliable, so you should avoid it.
1. Worst Year: 1992 Dodge Cummins
Many fans of the first generation of Dodge Cummins engines consider 1992 to be the worst year for the engine. These diesel engines are nearly 30 years old, making them some of the least efficient on the market.
The engines' performance is another area where they're showing their age. Recent Cummins diesel engines have earned acclaim for their exceptional levels of torque. However, thirty years ago, things were very different.
The 1992 Cummins engine's torque and horsepower numbers are so low compared to those of modern engines that they are almost funny. It is better to avoid such an old and ineffective model.
Best Dodge Cummins Years To Buy
It's not fair to talk about the worst Dodge Cummins years without also discussing the best ones. Several Cummins engines years are highly competitive. Let's discuss them in detail.
9. Best Year: 2004 Dodge Cummins
The 2004 Dodge Cummins was the first model year featuring the fourth generation of Cummins powertrains. It's important to point out that everything inside was new and quite effective.
Furthermore, there was a lot to like about this vehicle, including its dependable suspension, upgraded cabin, and potent engine. The torque power starts at 550 lb-ft and goes all the way up to 650 lb-ft.
They provide controlled speeds between around 3000 and 3500 RPM. They have enough engine oil (11.4 liters' worth), guaranteeing a relaxing ride.
8. Best Year: 2014 Dodge Cummins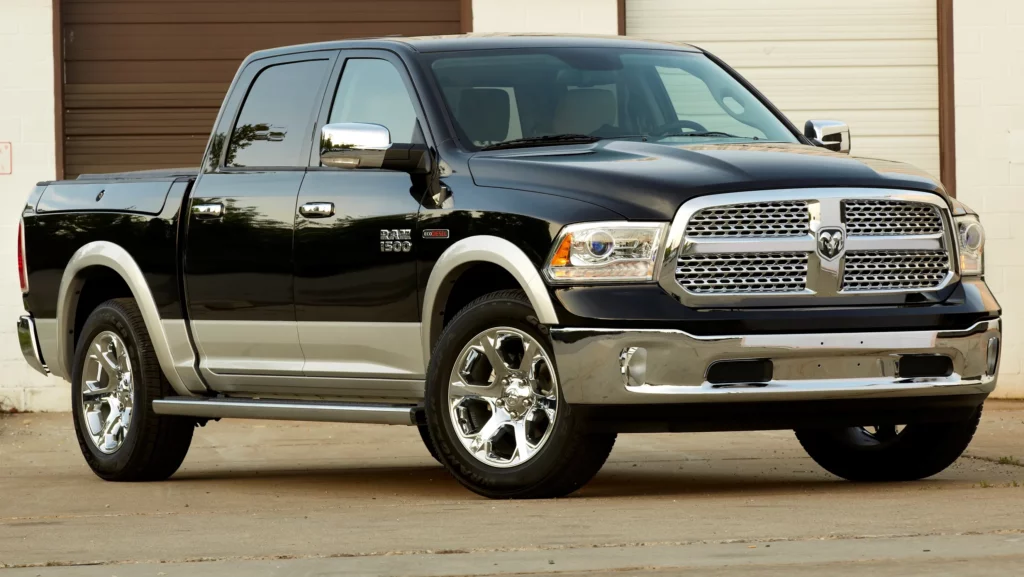 The 2014 Dodge Cummins is another strong and trustworthy model year for the legendary Cummins diesel engine. The 2014 Dodge Cummins has optional air suspension for both the 3500 and the 2500. In addition, a keyless ignition was available.
It's important to remember that improvements have been made to the features throughout time and that the company is well-known for consistently producing models that improve upon their predecessors, and the 2014 Dodge Cummins is one of them.
Related: 10 Reasons Why Pickup Trucks Are So Expensive
7. Best Year: 2017 Dodge Cummins
The 2017 Dodge Cummins is also one of the best Cummins to own, as with this model year, torque improved again. The RAM 2500 and 3500 pickup trucks' most potent engine choice is the Cummins 6.7L Turbo Diesel.
This monster helps RAM achieve best-in-class hauling by producing up to 400 horsepower and 1,000 pound-feet of clean diesel torque. Consumer Reports estimates that a well-cared-for Cummins engine can go between 300,000 and 350,000 kilometers.
6. Best Year: 2018 Dodge Cummins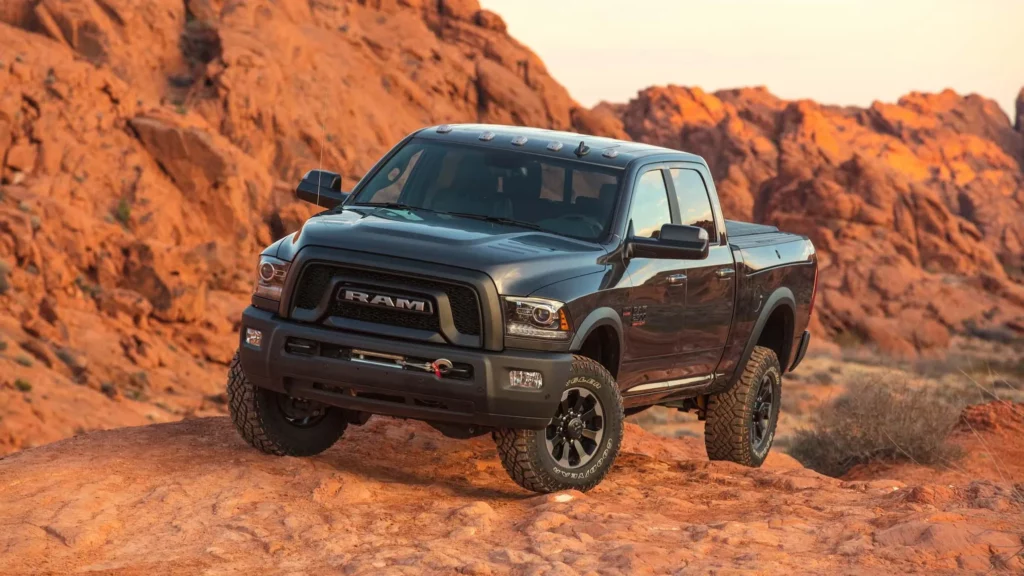 For 2018, the RAM 2500 and 3500 pickups, as well as the RAM 4500 and 5500 chassis cabs, are offered with the Cummins 6.7L Turbo Diesel engine. This powerful inline six-cylinder can generate up to 385 horsepower and 930 pound-feet of torque, giving the RAM superior performance and towing capabilities.
The massive torque it produces is a direct result of the Diesel engine and automated transmission. Moreover, it is also worth mentioning that the 2018 Dodge Cummins delivers 6-Speed G56 Transmission, which is also highly reliable.
5. Best Year: 2019 Dodge Cummins
The 2019 Dodge Cummins is the first version of the fifth generation, and you should know that it is not drastically different from earlier models. However, the 2019 Dodge Cummins engine gives additional power, which is necessary because the trucks are now larger.
You'll be happy to know that this new model offers more customization options, such as a new infotainment system, air suspension, keyless ignition, and more. In addition, it will have great horsepower (over 300) and torque (over 800 lb-ft) to offer.
4. Best Year: 2020 Dodge Cummins
In 2020, the Cummins engine received yet another significant power boost. In this case, the increase in horsepower was to 400. However, the torque number was the highlight for gearheads. Thanks to its huge 1000 lb-ft of available torque, the Ram can haul as much as a semi-truck.
Ram's 6.7L Cummins turbo-diesel engine is compatible with a variety of transmissions beginning with the famous Aisin 6-speed automated in the 2020 model year.
Related: 10 Best & Worst Years Of Dodge RAM 1500 | Common Problems
3. Best Year: 2021 Dodge Cummins
The 2021 Dodge Cummins is also one of the best Cummins to have. The manufacturer has made significant changes to this engine throughout the years. The 6.7 Cummins has an outstanding inline-six engine that generates 370 hp and 850 lb-ft of torque as of 2021.
The engine has an automated transmission with six-speed transmission. Dodge currently provides this powertrain in their Ram 2500 and 3500+ pickups.
2. Best Year: 2022 Dodge Cummins
This year saw few significant improvements. The 6.7L Cummins Turbo Diesel Inline 6 engine used in the 2022 Ram 2500 produces 370 hp and 850 lb-ft of torque.
The 2022 Ram 3500's powertrain consists of an Aisin six-speed automated transmission that smoothly transfers power from the engine to the wheels.
1. Best Year: 2023 Dodge Cummins
Finally, the best year for Dodge Cummins is none other than its latest version. This model is able to beat all the hurdles and deliver the top-notch towing capacity that you have ever dreamt of. You should always get the most recent model because they are more dependable and have significantly greater power and torque.
The standard output turbo diesel from Cummins, a 6.7-liter unit, generates 420 hp and 1075 lb.-ft. of torque for 2023 Dodge Cummins. It also has a high six-speed automatic transmission. This horsepower, torque, and transmission are more than enough for your trucks.
What Are The Common Dodge Cummins Problems?
We've discussed the worst Dodge Cummins model years and why they're so poor; now, let's speak about the most common problems with these engines. The following problems characterize the worst years of the Dodge Cummins:
Turbocharger failure
Transmission problems
Faulty fuel injection systems
Compared to newer variants, it has little horsepower.
The engine cracking
Broken connections to other parts
Rust and old age
These may be a real nuisance to deal with and expensive to fix. And if they occur once, they almost certainly will occur again in the future. If you want to avoid a bad year, choose one of the years we recommend instead.
FAQs
1. What Is A Cummins and Who Made It?
Based in the United States of America, Cummins is a well-known producer of diesel engines. Their engines have been offered in Dodge Ram pickup cars since 1989.
Most individuals have the misunderstanding that Cummins is owned by Dodge. Contrary to popular belief, Cummins operates independently.
2. Which is the Most Reliable Cummins Engine?
Diesel engines like the 5.9L Cummins 12-Valve 6BT are the most reliable Cummins engine. The 5.9L 12-Valve can go a million miles without breaking down. It had an inline P7100 injection pump, 230 horsepower, and 440 pound-feet of torque when it was brand new.
3. Is Dodge Cummins Expensive To Maintain?
Repairing a Dodge Cummins engine might cost much in maintenance. The typical annual cost for maintaining a 6.7 Cummins engine is $850 to $1100.
Conclusion
Dodge Cummins engines have been improving truck powertrains since 1989. These automobiles' design, performance, and speed have evolved significantly throughout the years. However, the latest 4th and 5th Dodge Cummins generations are the most reliable.
Our review of the best and worst Dodge Cummins models and having a clear purpose and set of expectations in mind for a Dodge Cummins will help you narrow down your options and select the model that will serve you better.