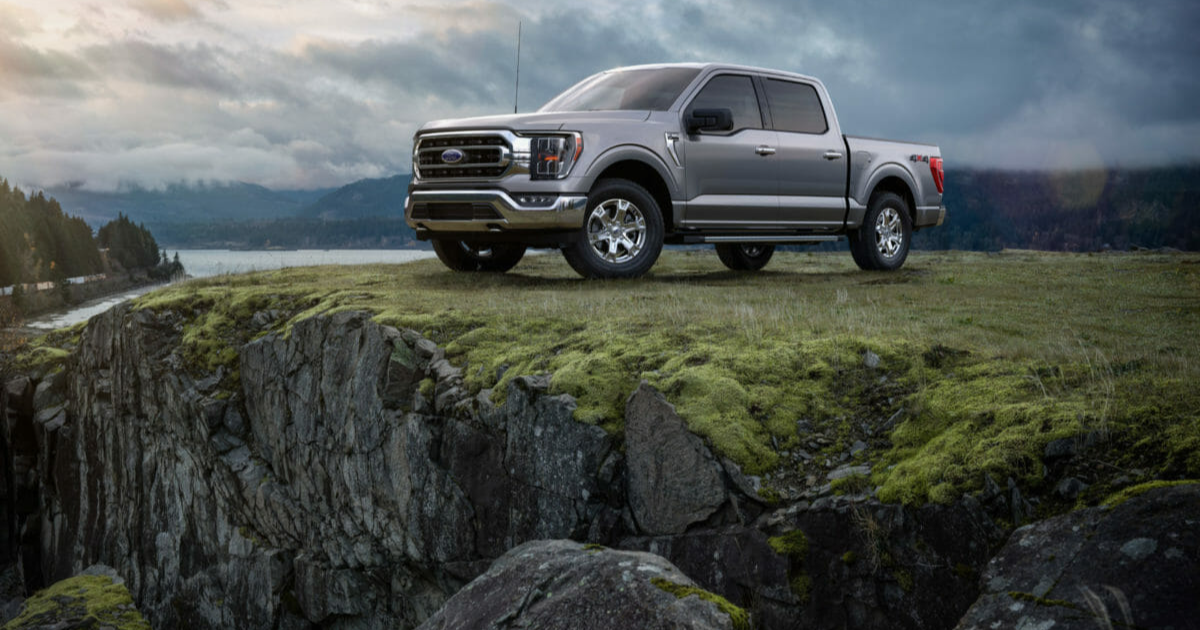 The Ford F-150 needs no introduction in the world of pickup trucks. It has been available on the market for decades. Ford introduced its F Series pickups in 1948. The fleet now includes light, medium, and heavy-duty vehicles.
In comparison to other pickup trucks, the F-150 has lighter capabilities. However, it has had a significant impact on the development of pickup trucks. There have been 14 distinct generations of the Ford F150 since its introduction.
It is one of the most favored vehicles among truck drivers because of its unmatched performance. It is known for its diverse trim levels, well-fitted interiors, and several engine options. Furthermore, it is undoubtedly the best full-size hybrid truck available on the market.
Let's have a detailed insight into the best and worst years of the Ford F150.
Best Years Of The Ford F-150
There is a huge amount of data available regarding the different years of the F-150. The vehicle has a history of high reliability, with a few particularly stellar years.
The components of the best Ford F-150 models remain consistent for years. They exhibited durability in key truck components, such as the engine and transmission. We will discuss some of the best years of Ford F-150 pickup trucks.
There have been relatively few F-150-related reports or complaints to the NHSTA over the following years. The recalls were minor, and the issues they addressed were not critical to the trucks' safety or longevity. Following is a list of the best years of the Ford F-150.
1. 1993 Ford F-150: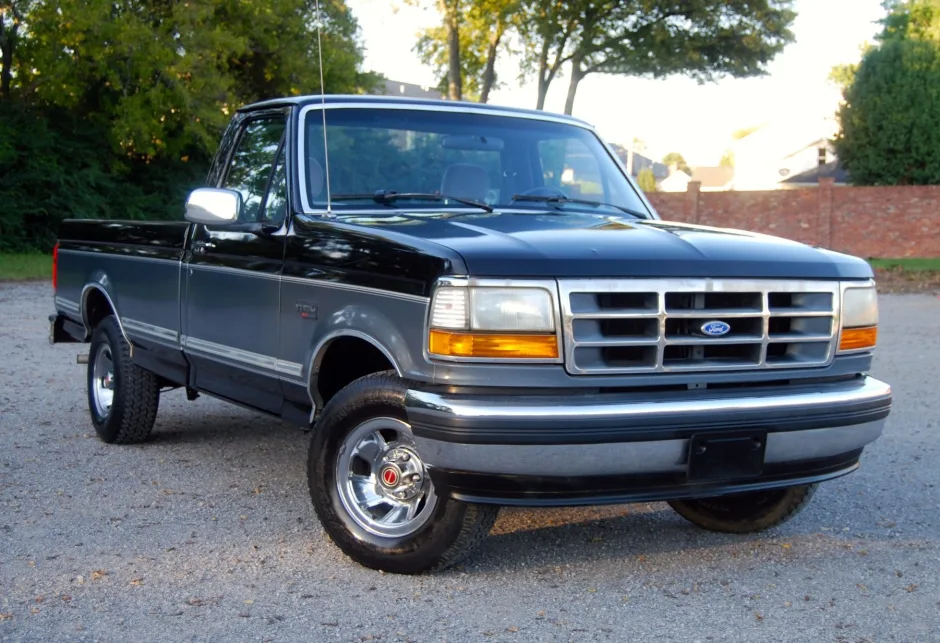 The 1993 Ford F150 pickup truck has a traditional hard-body design. This truck's design was durable and functional. Not only that, but it also had excellent weight endurance and towing capacity.
It produced 145 hp at 3400 rpm and 265 lb-ft of maximum torque at 2000 rpm. These might not seem as spectacular as the features of the more recent models. Even so, this truck has a great towing capacity of 7500 pounds.
The 1993 model year of the Ford F-150 is considered to be the most reliable year. These are older models of trucks. However, they were designed to endure throughout time. Many trucks built in 1993 are still operating with well over 300,000 miles.
2. 1998 Ford F-150:
The release of the 1998 Ford F-150 model was a huge success for the company. This model number showcased superb engine design and construction.
This year's model had considerably fewer problematic remakes and issues. This is a reliable model that is worth considering purchasing for professional use. It has been in use for twenty years and will continue.
However, there will be some extra maintenance costs associated with their purchase. It's still a good deal, considering how cheap it is and how well it performs.
3. 2003 Ford F-150:
When it comes to power and performance, the 2003 Ford F-150 has legendary status. The vehicle has a powerful engine and is highly durable. It gives you a mileage of 12 miles per gallon, though. The Ford F-150 is capable of hauling almost everything.
It is a top choice for adventure seekers like boaters and RVers. With a rating of 4.7/5 stars, it is still one of the best-rated trucks on KBB today. It stands out for having a more robust drive-train, engine, and transmission than any other Ford F150 model made since the 1990s.
Additionally, Ford stated that the 2003 model was vastly superior to the 2002 model in over seventy-five aspects. With such positive reviews, anyone purchasing this model year will not be disappointed.
4. 2009 Ford F150:
In 2009, Ford decided to eliminate the V6 engine option from its best-selling pickup. Alternatively, they offered two 310 horsepower V8 options: a 4.6-liter and a 5.4-liter. This model year, the F-150 was also available in a new platinum finish.
It gave the vehicle elegant features and plush interiors. It also has a sleek, enormous body that offers additional space and comfort inside the cabin. The 2009 Ford F-150 is a fantastic vehicle since it combines excellent performance with comfort.
The 2009 Ford F-150 is fairly old. However, this model should be considered while looking for a used car because of its great handling and smooth ride. Consumer feedback and reliability ratings are consistent, with an overall owner satisfaction rating of 4 out of 5.
5. 2012 Ford F150:
MotorTrend awarded the F-150 model in 2012 with the Truck of the Year title. This achievement has elevated this truck's status in the used truck market. In addition, the 2012 versions have new features like neutral tow-assist and hill assist.
With all of these conveniences, driving this pickup truck is really comfortable. Additionally, it shares a 44-speed automatic with the Ford Lariat. The 2012 trims and models also provide you with the option to personalize your truck as you choose.
Among all Ford F150 years, the 2012 model has one of the best resale rates. People prefer this F150 body model over others because of its distinctive boxy design.
6. 2014 Ford F150:
The 2014 Ford F-150 vehicle comes available with a wide range of super-duty engines. The power of the engine varies between a 3.7-liter V6 with 302 horsepower, a 3.5-liter EcoBoost V6 with 365 horsepower, and a 6.2-liter V8 with 411 horsepower.
The F-150 comes in a variety of styles, including single-cab and super-cab versions. It provides more than enough mileage and satisfies the needs of many customers. It is because of its exceptional endurance and absolute comfort.
This truck has a lot of trim and accessory options. They give you the option to customize everything, even the car's technology and grill. It also keeps passengers entertained. That's why it's no surprise that the 2014 version is so popular.
7. 2018 Ford F150:
The 2018 Ford F-150 deserves to be considered the best of all the new F-150 models. If you have the 2018 Ford F-150 by your side, the possibility becomes a reality. In comparison to all other models introduced since the 2000s, it has very high durability and great mileage.
With the F-150, you can customize your car as you choose. However, there are a few notable points about safety concerns. However, based on its capabilities, it's clear that this 2018 truck was designed to rule the highways and terrain.
F-150 Years To Avoid
There's no denying that the Ford F150 is one of the most reliable pickups available. It has great hauling and towing capabilities. However, there are some models that are simply not worth the cost.
There have been a number of years since it started making cars that had major issues. Some models have received numerous complaints about internal and functional components. Here is a list of certain F-150 models that you should avoid at all costs.
1. 2004 Ford F-150: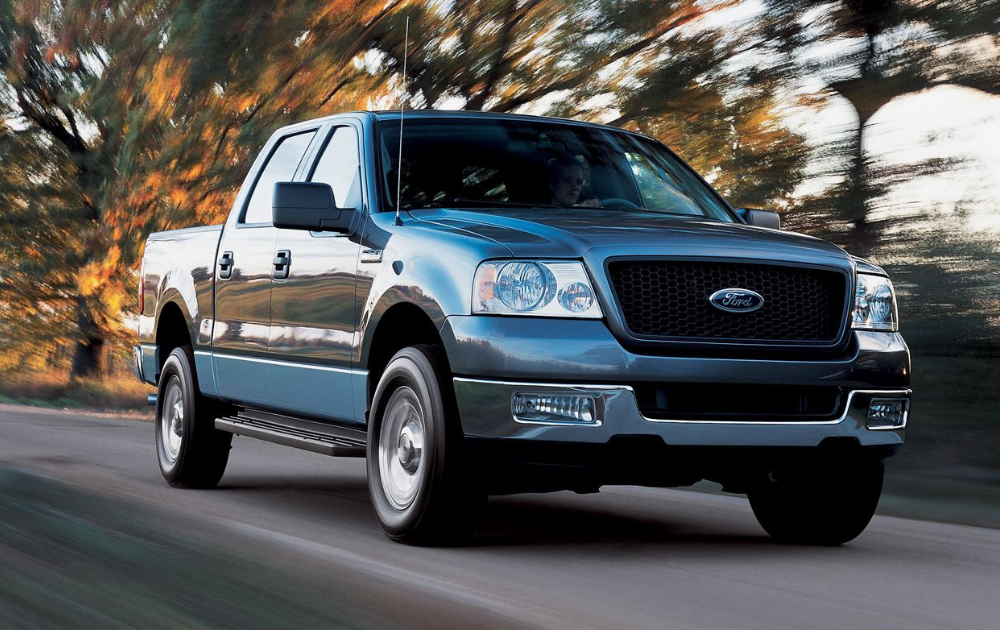 The 2004 Ford F-150 is the worst model the company has ever released. Inconsistent performance from the engine and other systems made this design less than acceptable. As a result, this vehicle model is unreliable.
The model released in 2004 harmed the company's sales and credibility. Additionally, according to NHTSA investigations, the gasoline tank straps on the truck from 2004 have serious problems.
The straps on the gasoline tank caused damage to millions of 2004 vehicles. Consequently, the fuel tank was detached from the undercarriage and was seen falling to the floor. These faults made it a highly unreliable option for most drivers.
2. 2005 Ford F-150:
The 2004 Ford F150 was a complete failure that affected the public's perception of the company. The quality of the engine was in question because of the serious and catastrophic engine and transmission failures.
DIY repairs to the spark plugs can result in cylinders becoming blocked with broken-off parts. In addition, reports of the windows shattering and leaking caused widespread recalls. The transmission on this car has a tendency to fail at extremely low mileage, usually around 81,000 miles.
The airbags in the 2005 Ford F-150 have several problems due to sloppy installation. It could have resulted in serious injuries to the passengers in the front row. The release of this model was a complete disaster for the company due to rising security and safety issues.
3. 2006 Ford F-150: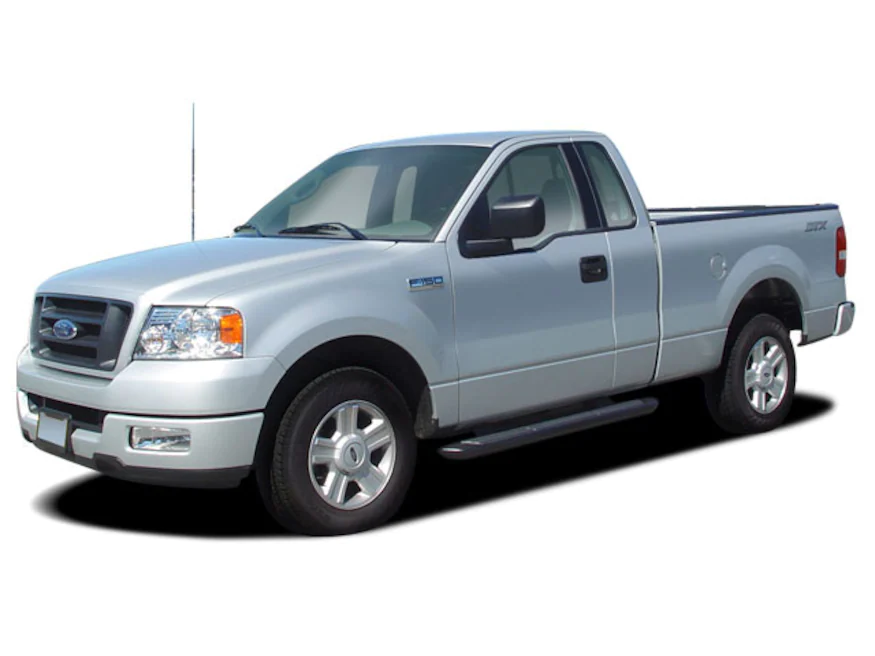 This model year of the Ford F-150 had severe engine issues. Engines play a significant role in the auto industry. Therefore, anything that could result in engine failure is a significant concern. A plethora of issues made this model year extremely unreliable for travel.
Unfortunately, this particular model year of the F-150 might experience engine issues as early as 63,000 miles. It means the truck won't even last you five years before falling apart.
Furthermore, spark plugs often fall out of this vehicle while driving. Although changing a spark plug is not difficult in and of itself, sometimes these plugs might fall into weird places. It may be difficult to move without complete removal and replacement.
4. 2010 Ford F-150:
When looking to purchase a used Ford F-150, keep in mind that the model year 2010 is a bad investment. The transmission of the truck is the main issue. Many drivers complained that shifting from first to second gear was difficult.
Some trucks will jerk when stopping due to transmission problems. Several drivers claimed that at 45 mph, their trucks vibrated or made loud transmission noises. Lights would turn off due to electrical issues, and radio systems would also malfunction.
According to records, the NHSTA has routinely received thousands of complaints about broken windows and leaks from the rear windows. These models' rotors would wear out and need repairing due to faulty brakes. These features make it a very unreliable vehicle for driving.
5. 2011 Ford F-150:
The engine in the 2011 Ford F-150 was prone to stalling. It was one of the truck's most common problems during all of its worst model years. Purchasing a Ford F-150 comes with the idea of having a lot of power in the driver's seat.
However, the vehicle was not fun to drive and inspired little confidence because of its weak engine. After a few thousand kilometers, many models had problems with the steering. Every modern car needs power steering to function properly.
Furthermore, these issues were reported by drivers at an early stage of the vehicle. Generally, pickup vehicles do not experience early steering issues. This rendered the 2011 F-150 a vehicle to be avoided at all costs.
6. 2013 Ford F-150:
The number 13 proved to be unlucky for the Detroit automakers. The 2013 F-150 model received a large number of negative reviews. The most frequent complaints were about the transmission failing and the engine trembling.
It had a heavy front-end design, and the installed engine parts did not perform as required. The exhaust manifolds on this model also had a risk of breaking. It caused several recalls across the nation.
The NHTSA also looked into complaints that the 2013 model lost power when drivers reacted to hard acceleration. According to the authority, the misfire happened when the truck was exposed to humid or rainy weather.
7. 2016 Ford F-150:
The engine problems with the 2016 F-150 were more prevalent than those with previous models. The vehicle's engine frequently stopped, stuttered, and died. Additionally, over a hundred complaints have been filed with the NHTSA about motor failure.
The obvious safety risk with over a million models' doors added to the issues with this year's model. According to reports, the doors would open mid-drive, adding to the variety of issues. Thus, 2016 was undoubtedly one of the worst years for the F-150.
The NHTSA also said that the 2016 model has similar security flaws to the 2015 model (doors opening unpredictably). This can result in potentially serious accidents. As a result, this truck was completely unreliable to use for driving regularly.
Frequently Asked Questions:
1. What's the Maximum Distance a Ford F-150 can Travel?
A Ford F-150 can provide reliable service for at least 150,000 kilometers. These pickup trucks help you work effectively and are made to last for a very long time. They are highly durable, powerful, and efficient.
The secret is to maintain it properly, such as by changing the oil every 3,000 to 5,000 miles. You may easily get your F-150 serviced after 150,000 miles. Your truck will have fewer issues if you do routine maintenance checks.
2. Which Model Year of the Ford F-150 is the Most Reliable?
Your Personal preference determines which Ford F150 is the best for you. To begin, consider the desired trim level and luxury features. You can compare them to the best years listed before making a decision.
The 1993 model year of the Ford F-150 is considered to be the most reliable year. Even though these trucks have an older design, they were built to last. If you want a more modern truck, the 2018 model year is a fantastic option. It has the fewest complaints of any recent year for the F-150.
3. Is The Ford F-150 2018 Reliable?
The Ford F-150 2018 is very luxurious. It features heated and cooled seats, Bluetooth, and backup cameras. This car can provide everything you need to be as comfortable as possible.
Its hauling and towing capacities are excellent. Additionally, it has a strong engine with lots of horsepowers. This contemporary-styled vehicle has fewer mechanical problems than earlier models. Thus, it is one of the most cost-effective trucks available.
4. What are the Most Common Issues with Ford F-150s?
If you own a Ford F-150, these are the most likely problems you'll encounter:
Hard shifting
Driving with downshifts
Power loss during driving
Failure to roll up the window
Final Thoughts
The Ford F-150 series is a legendary pickup truck. When it comes to the Ford F series, you want everything to be perfect. But the Ford F-150 has had good and bad years, like any other vehicle.
You can count on this truck to serve you well for a very long time. However, you cannot ignore the worst years you would avoid as a buyer. You can rate your truck purchase using the information and list provided above. So, if you plan to buy a Ford F-150, get it without wasting your time.