The A6 has been manufactured continuously since 1994, making it one of the market's most reliable and efficient luxury cars. However, like with any used automobile model, there can be significant variances in reliability based on the model year you acquire.
There are a few things to watch out for if you're shopping for a used Audi A6 and haven't determined which year to start your search. This article will help you determine which is the best and which is the worst year of Audi A6.
The worst years to avoid for Audi A6 are 2000, 2001, 2003, 2005, 2012, 2019, 2020, and 2021. The best years to buy an Audi A6 are 1996, 2009, 2010, 2011, 2013, 2015-2018, 2022, and 2023. This result was concluded from trustworthy sources such as NHTSA, Edmund, JD Power, Car Complaints, Repairpal, and Kelley Blue Book.
Worst Audi A6 Years To Avoid
If you want to maximize your investment, there are certain Audi A6 years you should avoid. The Audi A6's worst model years are:
2000 Audi A6
2001 Audi A6
2003 Audi A6
2005 Audi A6
2012 Audi A6
2019 Audi A6
2020 Audi A6
2021 Audi A6
8. Worst Year: 2005 Audi A6 (3.77 Rating)
The 2005 Audi A6 had major reliability concerns and widespread criticism, just like the first models of many new generations. Various websites and community forums indicated that the 2005 Audi A6 had a faulty transmission system and had symptoms including hard shifting and loss of power.
The recalls of Takata airbags extended to the Audi A6 as well. If you buy a used 2005 A6, ensure the airbags are changed properly. Despite the Takata recall, we decided to pass on the 2005 A6 because of its problematic engine and transmission.
Reviews, Ratings, Recalls & Complaints:
7. Worst Year: 2020 Audi A6 (3.77 Rating)
The 2020 Audi A6 is a high-end vehicle that has received a lot of coverage. Unfortunately, buyers of the 2020 models have voiced their concerns about their dissatisfaction with the vehicles' electrical system, front collision avoidance technology, powertrain, and subpar build quality.
Defective fuel gauge readings are one example of electrical system recalls worth highlighting. Additionally, there have been severe difficulties with the start-stop mechanism, with Audi facing class-action lawsuits.
Reviews, Ratings, Recalls & Complaints:
6. Worst Year: 2021 Audi A6 (3.73 Rating)
There have been 6 complaints and 9 recalls related to the 2021 model year, raising serious concerns about its reliability. Remember that Repairpal only gives this model 2.5 stars out of 5. With an annual average cost of $1,056 in repairs, it has poor ownership costs.
Although the IIHS has recognized the 2021 Audi for its safety, several customers have reported problems with the electrical system, including a faulty fuel gauge. The sedan's structure and the vehicle's forward collision avoidance safety features have both been the subject of complaints.
Reviews, Ratings, Recalls & Complaints:
5. Worst Year: 2019 Audi A6 (3.68 Rating)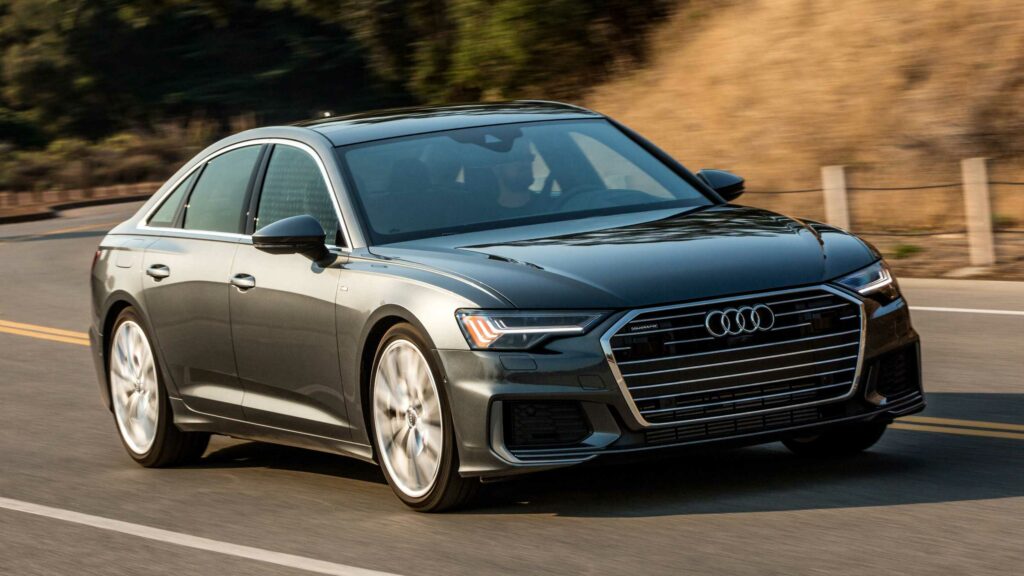 We usually advise our readers to hold off on buying the first model year of a new redesign or generation, and the 2019 Audi A6 is no different. The automobile's engine is a vital part. It needs to be strong and reliable, but this A6 doesn't have one of those qualities.
Sometimes, even with the start/stop button engaged, the vehicle's engine won't resume, necessitating a manual restart by the driver. The A6's electrical system turns out to be equally as flawed as the engine. Many 2019 A6 owners delayed getting their cars back on the road because of alternator problems.
Reviews, Ratings, Recalls & Complaints:
4. Worst Year: 2012 Audi A6 (3.65 Rating)
The 2012 Audi A6 is one of the worst cars; it had several serious problems that we couldn't overlook, especially since it was the first model year of a new generation.
CarProblemZoo reports that the 2012 Audi A6 has multiple issues with the engine and cooling system. Furthermore, it has been reported that an O-ring failure has resulted in fluid leaking internally throughout the transmission system, causing several electrical difficulties.
Reviews, Ratings, Recalls & Complaints:
3. Worst Year: 2003 Audi A6 (3.49 Rating)
Several complaints plagued the 2003 Audi A6. While driving this car, it is less likely that the airbag would deploy in a collision. This model year has numerous problems, including a malfunctioning digital display in the instrument cluster and an illuminated ABS warning light caused by a broken ABS control module.
Other frequently reported issues with this model include oil leakage at the transmission's output shaft seal, overheating owing to a broken thermostat, and a check engine light caused by a broken torque converter.
Reviews, Ratings, Recalls & Complaints:
2. Worst Year: 2001 Audi A6 (3.23 Rating)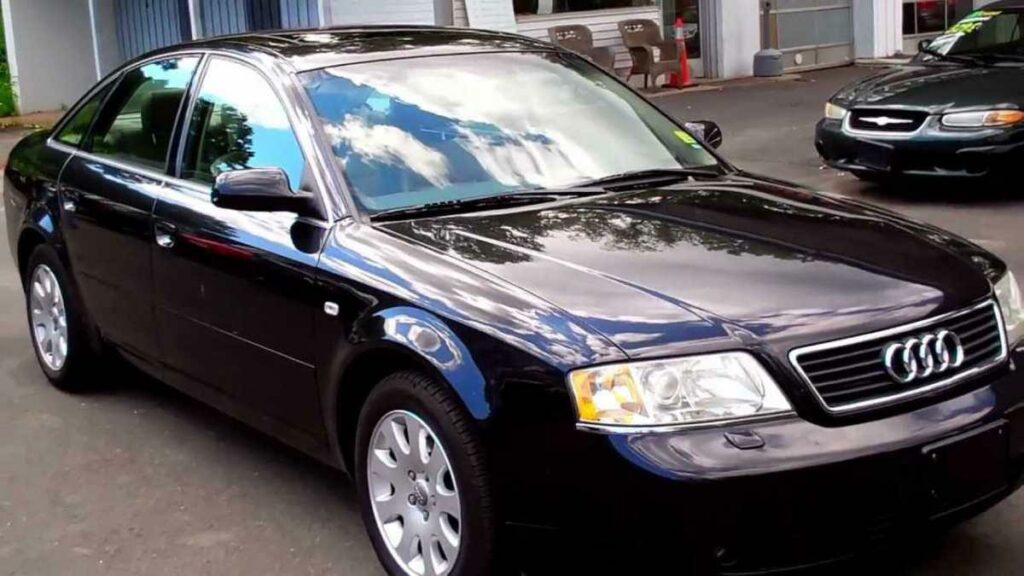 The 2001 Audi A6 was another worst model, requiring seven separate recalls over its lifetime. The most common problem with this model is the car's defective fuel gauge readings. It would give the impression that the petrol tank was full when, in fact, it was scorched.
In addition, The overlapping wiper blades of the car would become twisted and cease to function. At around 109,000 miles (175,418.4 kilometers), it is reported that the cam tensioner loose chain.
Reviews, Ratings, Recalls & Complaints:
1. Worst Year: 2000 Audi A6 (3.20 Rating)
According to carcomplaint, the 2000 Audi A6 is the worst model year throughout the series. Due to the persistent engine and electrical problems, the model year 2000 remains the most dreaded.
At 86,750 miles (139,610.5 kilometers), three owners have reported problems with the model's Tiptronic transmission failure, making it the most frequently reported defect. Overfilling the injector is another major issue. Some owners noticed the car wouldn't start, and the message "Put in Park" kept flashing on the screen.
There are multiple A6 models affected by the issue where the instrument cluster may become foggy or unreadable; however, this is most common with 2000-year cars.
Reviews, Ratings, Recalls & Complaints:
Best Audi A6 Years To Buy Used
To make the most beneficial decision for yourself, it is crucial to know which years will be the best choice. The Audi A6's best years are the following:
1996 Audi A6
2009 Audi A6
2010 Audi A6
2011 Audi A6
2013 Audi A6
2015 Audi A6
2016 Audi A6
2017 Audi A6
2018 Audi A6
2022 Audi A6
2023 Audi A6
11. Best Year: 1996 Audi A6 (4.01 Rating)
The 1996 Audi A6 can be a reliable model due to its low complaints and high reliability score despite its age. If you find to get this model in a used market, check its ignition switch, and you are good to go. It is an extremely quiet, safe car, and you'll get an unstoppable experience even in harsh weather.
Reviews, Ratings, Recalls & Complaints:
10. Best Year: 2016 Audi A6 (4.01 Rating)
The 2016 Audi A6 is one of Edmunds' top-rated midsize luxury sedan recommendations. They even picked it as the Best used cars, Trucks, and SUVs.
The 2016 Audi A6 has excellent handling and rapid acceleration thanks to its Quattro all-wheel drive, finely calibrated suspension, and supercharged 3.0-liter engine.
This Audi takes good care of its passengers, as evidenced by its polished interior, spacious cabin, agile handling, and powerful yet fuel-efficient engine lineup.
Reviews, Ratings, Recalls & Complaints:
9. Best Year: 2015 Audi A6 (4.09 Rating)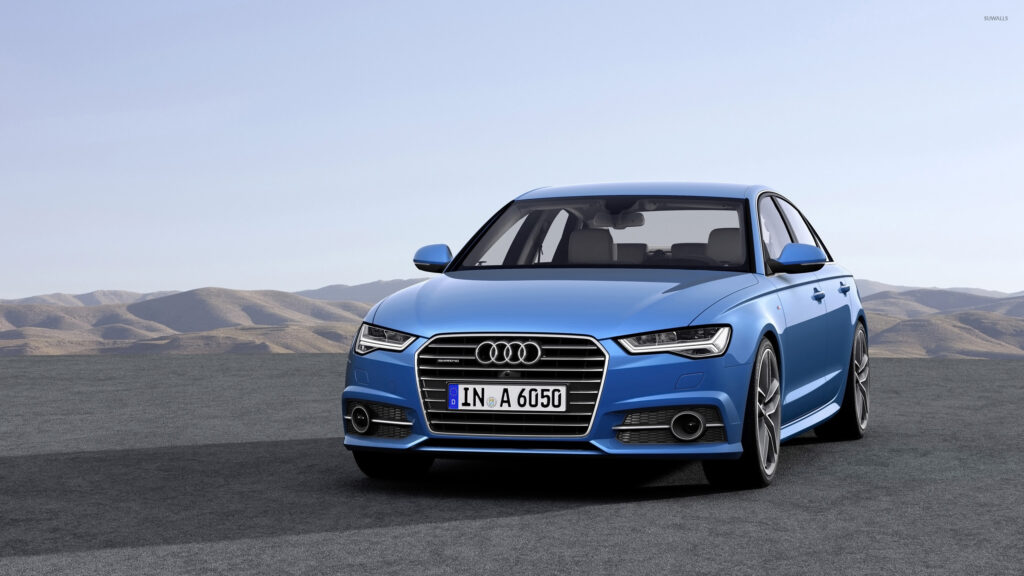 The 2015 Audi A6 offers roomy cabins, can be had with potent supercharged and diesel V6 engines, and looks great inside and out. Based on routine accident tests and simulations, the NHTSA awarded this car an impeccable 5-star overall safety rating.
Three distinct engine setups are available in this model, including a 2L 4-cylinder engine Combustion engine gas (220 hp), a Gasoline-powered 3.0-liter V6 engine (310 hp), and A 240-horsepower, 3-liter V6 Turbodiesel engine.
Reviews, Ratings, Recalls & Complaints:
8. Best Year: 2022 Audi A6 (4.10 Rating)
The 2022 Audi A6 was another smashing success, and it brought with it the standardization of the Virtual Cockpit's digital instruments and the 10.1-inch touchscreen that had previously been extras.
Overall, it's an appealing premium midsize car with superb ride quality, a fascinating powertrain, and a high-end cabin.
Parking detectors, adaptive cruise control, night vision aid, a rearview camera, and other driver assistance systems contribute to its high reliability and security ratings.
Reviews, Ratings, Recalls & Complaints:
7. Best Year: 2009 Audi A6 (4.11 Rating)
Regarding third-generation Audi A6 purchases, the 2009 A6 is most likely your best option. It combines high-end features with everyday usability, making it a wonderful used car to own.
Still, there's a lot to like here if you can find a used model with low mileage and a clean maintenance record. If you're looking for a used luxury sedan but are on a restricted budget, the 2009 Audi A6 is a fantastic choice.
Reviews, Ratings, Recalls, & Complaints:
6. Best Year: 2010 Audi A6 (4.21 Rating)
If you're looking for a used luxury sedan, another great option is the 2010 Audi A6. The 2010 Audi A6 is ranked #2 among premium midsize cars by U.S. News. It has a refined and roomy interior, high safety ratings, and potent engine options.
The 2010 A6 is rated 3.5 out of 5 stars by RepairPal. As such, it is the eighth-best luxury vehicle in this category. From the older third-generation A6 models, the 2010 receives a minor facelift.
Reviews, Ratings, Recalls & Complaints:
5. Best Year: 2013 Audi A6 (4.26 Rating)
Thankfully, the A6 for the 2013 model year was a huge step up from the 2012 model. The 2013 Audi A6 gets a reliability rating of 4.0 out of 5.0 from Consumer Reports. Consumer Reports gave the A6 good grades in several categories where other cars tend to have problems, including its transmission, drive system, exhaustion, exterior hardware, and technology.
Reviews, Ratings, Recalls & Complaints:
4. Best Year: 2017 Audi A6 (4.32 Rating)
One of the best-used Audi A6s available is the 2017 model. There have been only three recalls for this model once it was five years old, and it has high marks for both safety and efficiency, making it cheaper to buy and keep on the road.
The 2017 Audi A6 has a ton of high-end equipment for a reasonable price. In addition, its exceptional performance and stylish looks make it a serious contender in the premium automobile market.
Reviews, Ratings, Recalls & Complaints:
3. Best Year: 2011 Audi A6 (4.39 Rating)
By 2011, the A6 had upgraded infotainment and safety features that helped it maintain its position as a class leader. The 2011 Audi A6 continues the brand's tradition as an elegant and plush executive vehicle. It is a significant upgrade over its predecessors since its reduced weight makes it easier to handle, more comfortable for passengers, and less costly to operate.
Reviews, Ratings, Recalls & Complaints:
2. Best Year: 2023 Audi A6 (4.47 Rating)
The 2023 A6 might need more time to obtain full ratings; as of this writing, there are fewer reviews for this car, preventing it from ranking higher. The Audi A6 has state-of-the-art features and delivers exceptional performance. In the category of midsize luxury sedans, it is among the top options.
Cars.USNews ranks it #4 out of 10 in the Luxury Midsize Cars segment, and Edmunds places it #2 out of 11 in the same segment.
Reviews, Ratings, Recalls & Complaints:
1. Best Year: 2018 Audi A6 (4.68 Rating)
Many A6 models arrived and became popular, but none of them can beat the performance and reliability of this legendary 2018 Audi A6. As of writing this article, there are no recalls and complaints filed against this model; testify its position here.
It features three potent engines, a plush cabin, and abundant cutting-edge technology. Therefore, the car's design accommodates a wide variety of drivers. The vehicle's safety features, gas mileage, and efficiency will all impress you.
Features like blind spot monitoring, lane-keep assist, night vision assistance, automated emergency braking, a 360-degree parking camera, and more are there to make your driving experience safer and more convenient.
Reviews, Ratings, Recalls & Complaints:
Common Audi A6 Problems
The following are the most common problems in Audi A6's several models.
Transmission failure
Airbags difficulties
Defective electrical system
Excessive oil consumption
Brake problems
Headlights not working
Check engine light failure
Conclusion
The Audi A6 has been lauded for its high-quality materials and refined driving experience, but its expensive starting price has been criticized by many. It is better to avoid specific third-generation models like 2000, 2001, 2003, and 2005. Meanwhile, some recently introduced models from 2019 to 2021 will not be a wise choice due to several issues.
Used Audi A6s from 1996, 2009, 2010, 2011, 2013, 2015-2018 model years are the best value if you're willing to pay half price. However, Audi has made numerous improvements to its vehicles from the 2022 model year.