The Chevrolet Camaro is a timeless classic muscle car since 1966. The Camaro has produced several models, each of which has featured increased power, torque, and responsiveness. Its sleek design and screaming engine make it a popular choice.
Despite its likeness among car enthusiasts, Some Chevy Camaro model years aren't as reliable as others, but that's true of any car. Today, we'll be looking at the most problematic and the most reliable Chevy Camaro models you can find.
The worst Chevrolet Camaro Years are from 1996-2000 and 2010-2014. The best years to buy the Chevrolet Camaro are 2001 and 2015-2023. This result was concluded from trustworthy sources such as NHTSA, Edmund, JD Power, and Kelley Blue Book.
Worst Chevrolet Camaro Years To Avoid
It's common knowledge that high-performance automobiles aren't as reliable as regular automobiles. Here are the model years of the Camaro to avoid due to widespread problems.
1996 Chevy Camaro
1997 Chevy Camaro
1998 Chevy Camaro
1999 Chevy Camaro
2000 Chevy Camaro
2010 Chevy Camaro
2011 Chevy Camaro
2012 Chevy Camaro
2013 Chevy Camaro
2014 Chevy Camaro
10. Worst Year: 2000 Chevrolet Camaro (3.85 Rating)
The problems with the 2000 Chevy Camaro were not as severe as those with other models. Despite being in the fourth generation, Camaros are generally considered reliable, but this year, there were four recalls and several complaints.
According to carcomplaint, The most common problem with the 2000 Chevy Camaro is its clear coat peeling, followed by power window mechanisms that don't work and regularly fluctuating gauges. Users frequently report clear coat flaking off at nearly 126,000 miles (202,777 kilometers), while the cost to fix this issue is $2,500.
Reviews, Ratings, Recalls & Complaints:
9. Worst Year: 2011 Chevrolet Camaro (3.83 Rating)
The 2011 Camaro has significant mechanical and electrical issues. Carcomplaint.com reports the defective airbag system is a major source of frustration for owners. There have been numerous reports of a service airbag warning that won't go away. This alert appeared whether or not the passenger seat was occupied.
The cost of identifying and resolving airbag faults was very expensive. Some homeowners estimated the cost of fixing the issue to be as high as $2,000.
Unfortunately, There have been multiple reports of unexpected engine shutoffs while driving. Meanwhile, several drivers have complained about extremely loud engine noises.
Reviews, Ratings, Recalls & Complaints:
8. Worst Year: 2012 Chevrolet Camaro (3.75 Rating)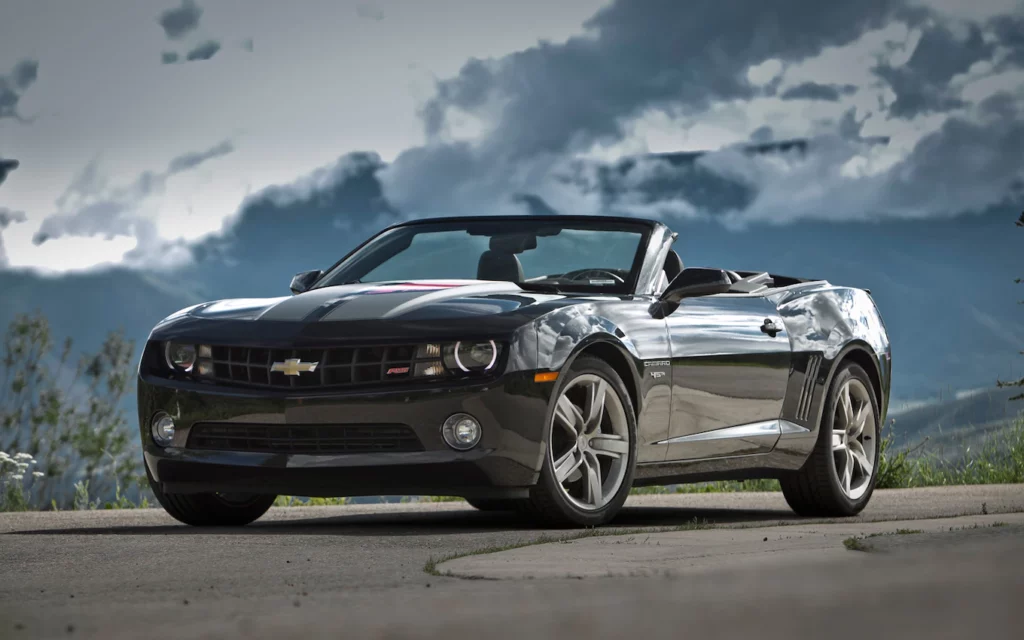 The 2012 Chevrolet Camaro is also among the least popular choices on the market. There were nearly 100 unique complaints about the model, most of them involving the vehicle's engine.
The issues ranged from complete engine failure to trembling, slow acceleration, and flashing warning lights. In addition, there were many issues with the model's safety belts and airbags not opening, prompting recalls. You can also expect to have transmission problems with the 2012 Chevrolet Camaro.
Reviews, Ratings, Recalls & Complaints:
7. Worst Year: 1999 Chevrolet Camaro (3.73 Rating)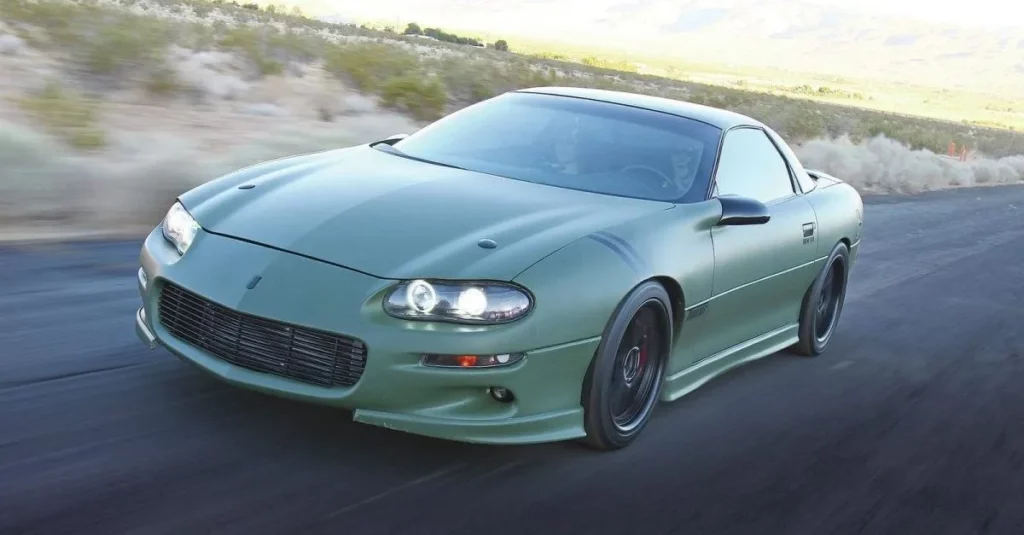 As a member of the fourth generation, the Chevrolet Camaro 1999 is one of the worst Camaros available. The owners report that at around 89,000 miles (143,231 kilometers), the engine light has turned on, and the vehicle occasionally cuts out while accelerating.
There have been reports from certain Camaro owners that the clutch failed at 144,000 miles (231,745 kilometers). Another typical problem with this model is a broken speedometer. Furthermore, RepairPal reports that 67 customers have had issues with their model's power window motors failing due to overheating.
Reviews, Ratings, Recalls & Complaints:
6. Worst Year: 2013 Chevrolet Camaro (3.71 Rating)
The 2013 Camaro should be immediately disqualified due to persistent electrical problems. Many owners have complained that their radio frequently stops working. Problems with the defroster and the air conditioner have been reported, making it difficult for drivers to see and be comfortable.
The brakes on the 2013 Chevrolet Camaro were the source of several customer complaints, especially at varying mileage. The parking brake has been reported to be faulty, which could be dangerous if the vehicle is parked on an incline.
Reviews, Ratings, Recalls & Complaints:
5. Worst Year: 1997 Chevrolet Camaro (3.68 Rating)
There are multiple defects in this model year. Customers have reported issues such as power loss and frequent windshield wiper failure, as well as an unpleasant acceleration experience. An Anti-theft system with a raised-chip key is another most frequently reported issue with this model.
If long-term reliability is a priority, you should probably stay away from the 1997 Chevrolet Camaro.
Reviews, Ratings, Recalls & Complaints:
4. Worst Year: 2014 Chevrolet Camaro (3.68 Rating)
The 2014 Camaro's faulty electrical systems have been identified as a major weakness. Electrical issues, especially with the radio and ignition key, have been reported by several owners. The car's electrical troubles have spread to other parts, including the A/C, heating, and security systems.
There have been numerous reports of problematic Camaro's steering. Some drivers had their steering wheels lock up unexpectedly.
Reviews, Ratings, Recalls & Complaints:
3. Worst Year: 1998 Chevrolet Camaro (3.63 Rating)
Many customers have complained about serious issues with the 1997 model, making it one of the worst years to avoid if you're looking to buy a Chevy Camaro.
Many 1998 Camaro drivers experienced problems with the stopping feature of their vehicles because of the warped brake rotors. Owners said that after 10,000 miles (16,093 kilometers), the rotors warped and needed to be replaced. The most noticeable sign of this issue is a violent shaking of the steering wheel when using the brakes.
Reviews, Ratings, Recalls & Complaints:
2. Worst Year: 1996 Chevrolet Camaro (3.61 Rating)
The 1996 Chevrolet Camaro is one of the worst models you can buy from the fourth generation. This model year was full of disappointment for the makers and customers alike. There were an alarming amount of complaints about non-deploying airbags in the 1996 Camaro, which makes it dangerous to drive.
The most common problems with this model are windows falling into the door, defective security system, and loud clunking sound.
Reviews, Ratings, Recalls & Complaints:
1. Worst Year: 2010 Chevrolet Camaro (3.60 Rating)
The 2010 Chevrolet Camaro is the worst year for the legendary muscle vehicle, as ranked by users of CarComplaints.com. There are 288 complaints against this model on the internet, including three recalls, and many of them are very serious.
Premature timing chain wear is the primary issue for the 2010 Camaro's engine. There were numerous electrical problems with this model year. A number of drivers have complained that the dashboard lights and front headlights flicker.
Not only that, but the "check engine" light never went out. In addition, some customers reported losing power while driving on the interstate.
Reviews, Ratings, Recalls & Complaints:
Best Chevrolet Camaro Years To Buy
The Chevrolet Camaro is a thrilling option and a fantastic car to drive. It's a lot of pressure to try to pick the best year, so we're here to help.
These are the best Chevrolet Camaro investments you can make:
2001 Chevy Camaro
2015 Chevy Camaro
2016 Chevy Camaro
2017 Chevy Camaro
2018 Chevy Camaro
2019 Chevy Camaro
2020 Chevy Camaro
2021 Chevy Camaro
2022 Chevy Camaro
2023 Chevy Camaro
10. Best Year: 2015 Chevrolet Camaro (3.86 Rating)
The 2015 Chevrolet Camaro is a respectable option for performance-oriented buyers due to its agile handling and strong engine performance. However, When compared to its competitors like the Dodge Challenger and Ford Mustang, the 2015 Camaro falls short in some aspects, including interior quality, driver visibility, and technology.
The 2015 Chevrolet Camaro is awarded #6 place in 2015 Affordable Sports Cars from cars.usnews. For this model, Both the Z/28 trim and Blue Velvet Metallic paint were added as an improvement for the 2015 Chevrolet Camaro.
Reviews, Ratings, Recalls & Complaints:
9. Best Year: 2017 Chevrolet Camaro (3.94 Rating)
The 2017 Camaro is also an interestingly reliable option because of its updated exterior appearance, cutting-edge performance options, and technological features.
You will get a modernized look, enhanced functionality, and cutting-edge technology in this model. For 2017, the Camaro has a 50th Anniversary Edition and a new kid Driver mode that lets owners specify precise driving limits.
A new 1LE trim level is available for the 2017 Chevrolet Camaro. It improves the sports car's performance so that it can handle better on the road and the track.
Reviews, Ratings, Recalls & Complaints:
8. Best Year: 2001 Chevrolet Camaro (3.96 Rating)
The 2001 Chevrolet Camaro was a popular model because it was both stylish and appealing with an extremely long-lasting spec. The reviews on this model were overwhelmingly positive. Many people spoke highly of the vehicle's handling and enormous power, which is appreciative.
Consumers who purchased this vehicle attest to its dependability and say they use it regularly. Others have said that it ran very quickly for them and required no maintenance whatsoever. Some buyers even mentioned the admiring glances they received from strangers while wearing it.
Reviews, Ratings, Recalls & Complaints:
7. Best Year: 2016 Chevrolet Camaro (4.09 Rating)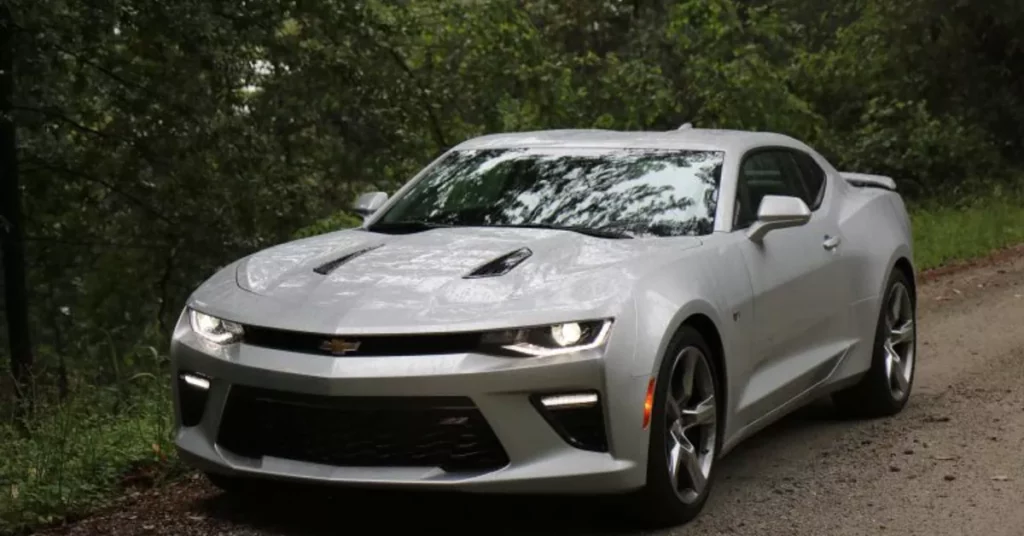 If you're looking for a used sporty two-door coupe, the 2016 Chevrolet Camaro is a fantastic pick. The 2016 Chevrolet Camaro received the highest total score of #1 in the category of 2016 Cheap Sports Cars.
In 2016, Chevrolet totally redesigned the Camaro. You'll be impressed by the Camaro's improved powerful engine with responsive handling and a plush interior.
Reviews, Ratings, Recalls & Complaints:
6. Best Year: 2021 Chevrolet Camaro (4.11 Rating)
Critics and buyers alike have given the 2021 Chevrolet Camaro high ratings on multiple websites. Each of these ratings reveals something unique about a car's quality, reliability, resale value, and the buying process at the dealership.
Customers have praised this model's excellent handling and versatile powertrain options. However, just like the majority of Camaros models, The cramped rear seats and average build quality were the vehicle's biggest drawbacks.
Reviews, Ratings, Recalls & Complaints:
5. Best Year: 2020 Chevrolet Camaro (4.28 Rating)
The 2020 Camaro received greater ratings and fewer complaints from critics than the 2021 model did, making it a wonderful option. The NHTSA gave the 2020 Camaro its highest crash test rating of five out of five stars, ensuring its safety.
The best features of this model were sturdy front seats, responsive steering, and potent engine choices.
Reviews, Ratings, Recalls & Complaints:
4. Best Year: 2018 Chevrolet Camaro (4.33 Rating)
The 2018 Chevrolet Camaro achieves excellent results in every category. Customers appreciate the many convenient options available on this model. There are a wide variety of engine configurations available, from quick four-cylinders to massive V8s.
Customers who have acquired this model have praised its ride quality and handling, with many also praising the car's user-friendly controls and sophisticated entertainment system. It's a great option if you're looking for a used sports car.
Reviews, Ratings, Recalls & Complaints:
3. Best Year: 2019 Chevrolet Camaro (4.35 Rating)
The 2019 Camaro, a member of the 6th generation, has undergone a mid-cycle redesign that includes revised fascias, headlights, and taillights, as well as updated standard features for certain trim levels.
The best thing about this model that customers really praise is the intuitive touchscreen interface, the powerful engines, as well as the excellent control.
The EPA estimates that a combination of city and highway driving will yield 23 MPG from the standard V6 engine. In case you're looking for a used sports car, this one's a winner.
Reviews, Ratings, Recalls & Complaints:
2. Best Year: 2022 Chevrolet Camaro (4.53 Rating)
The 2022 Chevrolet Camaro is among only three vehicles still producing classic muscle cars. This Camaro modernizes the classic features of this niche market. In this model, You still get the heart-pounding acceleration of traditional muscle cars but with modern conveniences and improved handling.
The standard engine is a 275-horsepower turbo four, but upgrading to the 335-horsepower V-6 or the 455-horsepower V-8 enables additional soundtracks and increased acceleration.
Reviews, Ratings, Recalls & Complaints:
1. Best Year: 2023 Chevrolet Camaro (4.53 Rating)
Coming to the best Chevrolet Camaro year, this model year will give you the best driving experience as J.D. Power rates it 88/100 score for driving experience and 87/100 for quality and reliability.
With its competitively low starting price, responsive steering, and quick standard engine, the Camaro is a steal in the sports car class, and its high horsepower-to-dollar ratio makes it competitive with other modern muscle cars.
This Chevy is undoubtedly a wonderful option if you're looking for a fast-performance car.
Reviews, Ratings, Recalls & Complaints:
Common Chevrolet Camaro Problems
The most prevalent issues with the Chevrolet Camaro are as follows:
Shaking sounds when closing windows
Problems with the Gas Cap
Timing chain wear
Inability to start the car
Problems with the fuel pump
Even in the best of years, your Camaro can still be susceptible to problems like these. Still, the worst years are when they are most likely to occur.
FAQs
Is the Chevrolet Camaro A Reliable Car to Own?
Chevrolet is widely regarded as a reliable automaker because of its low repair costs, high-reliability ratings, and minimal number of recalls. RepairPal ranked the Chevrolet Camaro 21st out of 24 midsize cars for reliability, giving it a score of 3.5 out of 5. It's safe to say that a Chevrolet will not let you down.
How Long Will the Chevrolet Camaro Last?
It's best to know how many miles a used car will endure before you buy it. Motorandwheels reports that with regular servicing and care, a Camaro can endure for up to 150K miles.
Is It Expensive to Maintain a Chevrolet Camaro?
Although Chevrolet is a popular brand in the United States, their vehicles typically receive average reliability ratings across the board. According to RepairPal, an automobile statistics aggregator, Chevy owners spend an annual average of $585 on service and repairs on their vehicles.
Wrap Up
If you're looking for a powerful and imposing car, the Chevrolet Camaro is a good option. When choosing a year, 2001 and 2015 to 2023 will provide the most value. We expect you'll find this data useful. It can be difficult to settle on a single year, but having this data at your disposal should make planning much simpler.