Model years 1998, 2001, 2009, 2013, 2016, and 2020-2022 of the Honda CR-V are the best overall years to buy. The Honda CR-V Years To Avoid are 2002, 2007-2008, 2011, 2014-2015, and 2017-2019. Reviews from the car industry, data from the NHTSA, reports of issues, and customer opinions contributed to this conclusion.
The Honda CR-V first debuted in 1995, but it wasn't until 1997 that it hit the US market. It was a car that people fell in love with very quickly. The base model LX was the sole trim level initially available for the CR-V.
The original CR-V surprised the Japanese government because of its width, which made it a high-end model. The CR-V is not only Honda's best-selling car; for more than 20 years, it has also been the most popular CUV in America.
Additionally, the Ford Escape and Toyota RAV4 were competitors for this honor, which put the CR-V up against the tough competition. Many people are unaware of the meaning of the CR-V in the car's moniker. Honda claims that the acronym CR-V stands for Comfortable Runabout Vehicle.
Which Years Of The Honda CR-V Are The Best?
Since the CR-V has been around for so long, Honda has developed many excellent models. The 2022 Honda CR-V model has received positive expert reviews, describing it as a high-quality crossover SUV with a reasonable price. The top best years for Honda CR-Vs are listed below based on the lowest complaints from customers, the fewest serious objections, and standard or optional features.
Honda CR-V 2022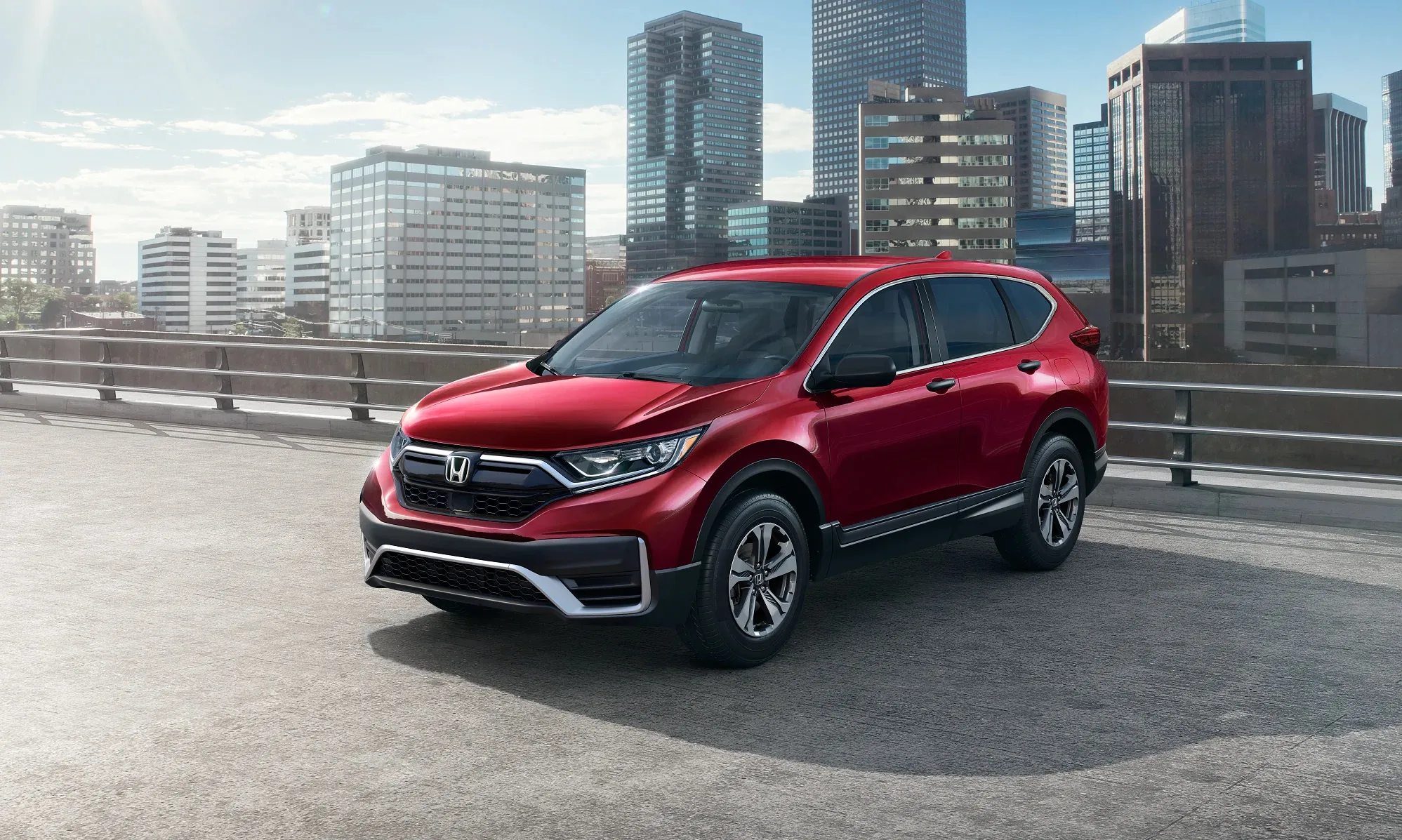 The 2022 model has not seen much change from the prior year, but if you want the most recent model of the famous car line with the most cutting-edge technology, it's a terrific option. The 2022 CR-V maintains its tradition of offering plenty of storage capacity and two fuel-efficient powertrain options.
Consumer Ratings And Reviews
Edmunds
"Great comfort, a driver-friendly cockpit and controls, a smooth ride, a roomy cabin, great gas mileage, and plenty of power on demand from the turbo 4cyl."
Kelley Blue Book
4.1 / 5.0
"Excellent fuel economy and a pleasure to drive…comfortable, quick, and spacious. Moonroof and the newest technology, such as wireless charging and a rear camera."
JD Power
Honda CR-V 2021
Although Honda has not made any significant improvements for the 2021 model year, the company has worked out the kinks in the system since there have been fewer reports and concerns about the vehicle compared to its direct predecessor. The 2021 model has received accolades for its luxurious interior, extensive list of technological amenities, and fuel efficiency.
Consumer Ratings And Reviews
Edmunds
4.0 / 5.0
"Second CR-V I've owned (I still have my 07, which is still going strong with 175k miles:) Everything about 2021 is fantastic. It drives like a bigger car in a good way, substantial and safe. The inside is beautiful—luxury appearance without Luxury cost. Additionally, if I can use the infotainment system (without consulting the instructions), then ANYONE can, despite all the reviews that whine about how difficult it is to use. I adore my CR-V in Sonic Gray Pearl."
Kelley Blue Book
4.1 / 5.0
"This White Honda CRV is a safe, reliable, and quiet vehicle. The 1.5 litre engine in it is the smallest one I've ever owned in a vehicle. The automobile is swift, smooth, and quiet thanks to its turbocharger and variable speed transmission. The mileage is the best part. On regular gas I get 32 to 36 mpg…."
JD Power
Honda CR-V 2020
The 2020 model, which AutoTrader and Green Car Journal named the best car of 2020 and the best 2020 Green SUV, respectively, is another strong contender for this list. It does its best to offer a first-rate interior, spectacular performance, and good fuel economy without sacrificing any of these features. The 2020 CR-V has a redesigned body, a hybrid engine option, and one of the market's best continuously variable automatic gearboxes (CVTs).
Getting in and out of the 2020 Honda CRV is simple, thanks to its front and rear door apertures. The vehicle also has traction control, airbags, lane departure warning systems, adaptive cruise control, forward collision warning, and rearview cameras with multiple viewing angles.
Consumer Ratings And Reviews
Edmunds
4.1 / 5.0
We have owned this CR-V for about a month and are satisfied. We switched from a Sienna to a CR-V because we didn't require the extra space (and higher gas consumption). It took a little while to get used to a smaller vehicle, but there is still plenty of room for our family…."
Kelley Blue Book
4.1 / 5.0
"I adore the new car I purchased. It is made to endure. In the future, I'll indeed purchase another Honda CRV."
JD Power
Honda CR-V 2016
What if you're looking for a dependable CRV from the most fantastic model year but can't afford to buy a brand-new one? The Honda CRV from the 2016 model year is a popular choice. Because it's relatively new, it has most of the technology, features, and gadgets you could want in a new automobile. But because it's old, you can purchase it used for a reasonable price.
Consumer Ratings And Reviews
Edmunds
4.1 / 5.0
"Because I was concerned about the vibration problem with the 2015, I waited for the 2016 to be released and some confirmation from Honda that a correction had been made. I can assure you that my car does not vibrate substantially, either when idling or while moving; at the very least, I and my passengers are not bothered by it. I get a good MPG—32 on the interstate and 26–28 elsewhere. Car handles great, accelerates sufficiently…."
Kelley Blue Book
4.1 / 5.0
"No issues, handles well. nice automobile The style and colour appeal to me. The maintenance and cleaning are a breeze."
JD Power
The 2016 Honda CR-V has far fewer general complaints and claims of engine problems. Even though the CR-V's engine continues to have specific issues, this model year is worth considering.
Honda CR-V 2013
The electrical and entertainment components of the 2013 model year, such as its six-speaker audio speaker system, moonroof option, and fog lights on some trims, are its best features. If you had to choose between the 2012, 2013, and 2014 models, the 2013 model is the safest choice because it received noticeably fewer complaints.
Consumer Ratings And Reviews
Edmunds
3.9 / 5.0
"I love the car. I just drove it from Chicago to Virginia and, according to the onboard computer, I got an average fuel economy of 41 mpg. Manual calculation yielded a result of 40.2 mpg using the gallons and miles from the odometer. For an SUV that is amazing…."
Kelley Blue Book
4.1 / 5.0
"Bought from my mother-in-law with 130k, has 212,000 now, and still runs like new. There are no broken buttons or other problems associated with an older vehicle. It is as dependable as it gets if you only change the tires and the oil. One of Honda's best cars is the CRV."
JD Power
Honda CR-V 2009
This vehicle was one of the least expensive Crossover SUVs on the market when it first appeared in 2009. That usually means there's a problem because, as you are aware, you typically get what you pay for. This particular vehicle, though, stood out from the crowd.
It accomplished what it intended to do rather than having many mechanical problems. At the time, it was highly praised for its styling and fuel economy. It still receives the same ratings for reliability today. This model year's highlighted characteristics are dependability, fuel efficiency, and durability.
Consumer Ratings And Reviews
Edmunds
4.6 / 5.0
"This is the automobile for you if you want a highly functioning and dependable car at an amazing price. I purchased this vehicle in 2012 with 19,000 miles on the odometer, and I am currently approaching 100,000. problems with the vehicle? Ah, let me think…right, nothing, zip, nada. The CR-V has, to put it simply, exceeded my expectations in every aspect. Still attractive in terms of styling…."
Kelley Blue Book
4.5 / 5.0
The best little SUV you can buy for your money is this one if you're shopping for one. Period! You won't regret it, so go out and find one!"
JD Power
Honda CR-V 2001
One of the most petite problematic models to date is the 2001 CR-V, the first model in the second generation of the vehicle line. It arrived completely redesigned, with an improved exterior and refurbished inside. Many different "low-end" and "high-end" trim levels are available for this generation of vehicles.
Consumer Ratings And Reviews
Edmunds
4.5 / 5.0
"My 2001 Honda CR-V SE was the most dependable car I've ever owned. I purchased it in 2006 with 60,000 miles on it, and drove it until 2011 with 185,000 miles. The CR-V never gave me any mechanical issues. Only normal wear & tear and upkeep…"
Kelley Blue Book
4.7 / 5.0
"The best vehicle I've ever owned is my 2001 CRV. I still operate this vehicle! I should fix the power window on the driver's side, but that's nothing. Even though the car is 21 years old, the back wheels have minor corrosion. My interior looks are almost brand new. One time took it to a honda dealer and said that you can not kill this car. The mechanic who serviced my brakes advised me not to sell the vehicle and that I might have a few more years with it."
Honda CR-V 1998
This car depicts the original generation of the Honda CR-V, a model many people continue to adore today. Additionally, it stands the test of time. In actuality, neither the vehicle's engine nor transmission has been the subject of serious complaints. Likewise, the interior and the paint tend to stay in perfect shape.
There don't seem to be any significant issues with this car as long as it has regular maintenance over time and isn't misused. As a result, many of these cars are still in use today, and most are in good condition.
Consumer Ratings And Reviews
Edmunds
4.5 / 5.0
"The motor and interior durability are superb, making this one of the best-built Hondas available. We also own a 2009 CR-V since new, but I can't give it the same level of support… When used as a daily vehicle for 17 years, 1998 inside still appears almost brand new, whereas the 2009's fabric interior shreds and stains quickly…."
Kelley Blue Book
4.7 / 5.0
"I resided in the UK and purchased this 1998 CRV with 130,000 kilometers, which I used for more than ten years in the UK. I never had any issues. As a result of my passion for this vehicle, I have since moved it back to Africa, where it continues to serve as a reliable second vehicle for the unpaved roads there. Anybody would benefit from purchasing this Honda CRV 4X4. It is immortal!"
If you are looking for the best CR-V model to buy, then you will most probably be interested in knowing the best Toyota Rav-4 models to buy, and we have covered this extensively in our article.
Honda CR-V Years To Avoid
The following models of the CR-V are the ones you should avoid.
Honda CR-V 2019
The 2019 CR-V was the subject of 703 issues at CarProblemZoo and 90 complaints at CarComplaints. Just be mindful of the following reliability issues with the 2019 CRV:
A weak factory-installed battery that is unable to support the CRV's complex system.
The infotainment system occasionally has issues, including locking in an excessive brightness.
The wiring harness and wires are generally coated with a soy-based material, encouraging rodents to gnaw on and harm those wires.
The 2019 Honda CRV's emergency braking system presented the most formidable challenge.
Honda CR-V 2018
The infamous oil dilution problem afflicted the 2018 Honda CR-V, in addition to issues similar to those of its direct predecessor. Total complaints for the 2018 CR-V were 236 on CarComplaints and 1,542 on CarProblemZoo.
Common issues include:
Engine oil contaminated with gas.
Bugs in the infotainment system.
The smell of the unburned petrol both inside and outside the car.
Additionally, the car had a propensity to suddenly deploy its brake system, which posed a serious safety risk and terrified many people.
Sudden shutdowns, unexpected acceleration while braking, and power loss while driving.
Carcomplaints.com rates the 2018 CR-V as a "clunker," supported by several electrical and engine failures.
Honda CR-V 2017
Consumers reported numerous problems with this model, leading to the early recall of 24,000 automobiles. According to data, the 2017 Honda CR-V has the most issues out of the complete CR-V lineup. It was one of the worst affected by the "engine oil becoming diluted by gas," which led to severe engine problems.
Typical issues include:
Ineffective heating.
High oil levels and the presence of gas in the oil.
There was a noticeable gas smell almost all the time the driver was using the car.
The battery keeps dying.
Electrical concerns, internal accessory problems, and heater or air conditioner faults are additional serious problems.
Honda CR-V 2015
Although they weren't as severe or as frequent as those in the 2017 and 2018 models, the 2015 CR-V was notorious for having many engine failures. Total complaints and concerns for the 2015 CR-V were 410 at CarComplaints and 856 at CarProblemZoo. The most prevalent issues are as follows:
Crazy vibrations.
Low engine idling speed.
An automobile engine dies unexpectedly.
Honda CR-V 2014
Two of the main issues mentioned by the 2014 Honda CR-V owners were engine noise and failure at startup. Total complaints and incidents for the 2014 CR-V were 324 at CarComplaints and 685 at CarProblemZoo. Most frequently seen issues:
Engine squeaks at cold starting.
Sluggish and hesitant acceleration.
Starting up with a grinding sound.
Honda CR-V 2011
There were many terrible cars in the third generation of CRV models, but the 2011 model was the worst year for the Honda CRV class. Total complaints for the 2011 CR-V were 147 on CarComplaints and 544 on CarProblemZoo. Car Complaints awarded the "Beware of the Clunker" emblem to the 2011 model year.
Most frequently seen cases:
Undesirable acceleration during braking.
Excessive oil consumption.
Quicker tire wear.
The door actuators malfunction.
Steering issues.
Airbag failure.
Power transmission issues.
Back seat discomfort.
Honda CR-V 2008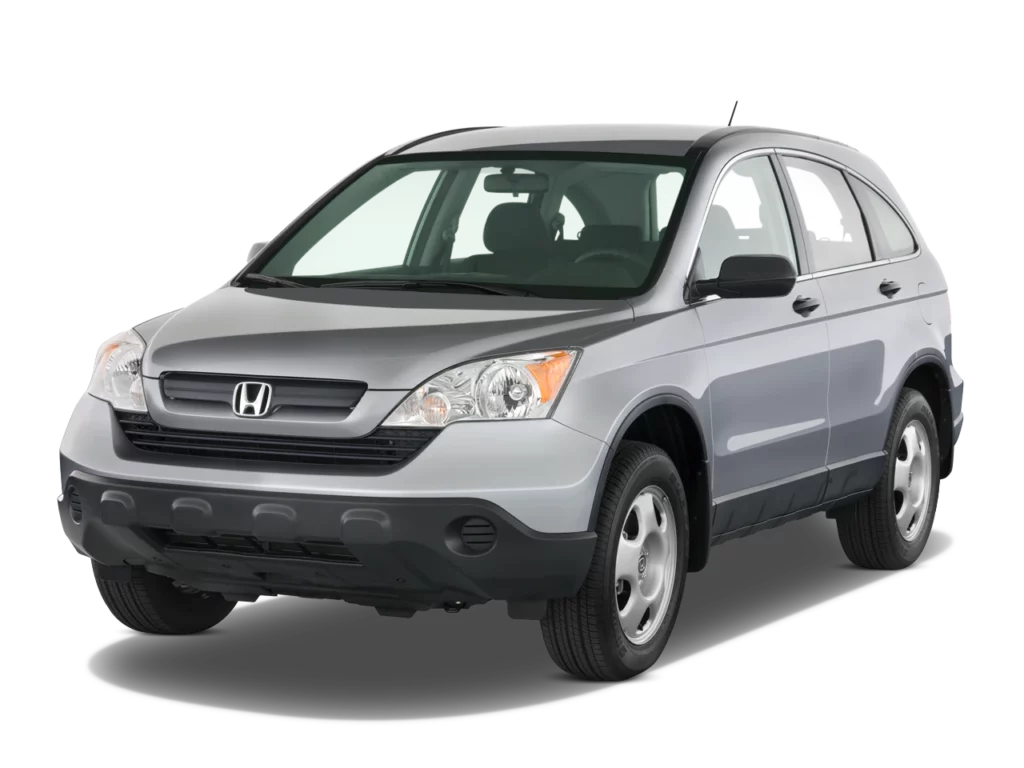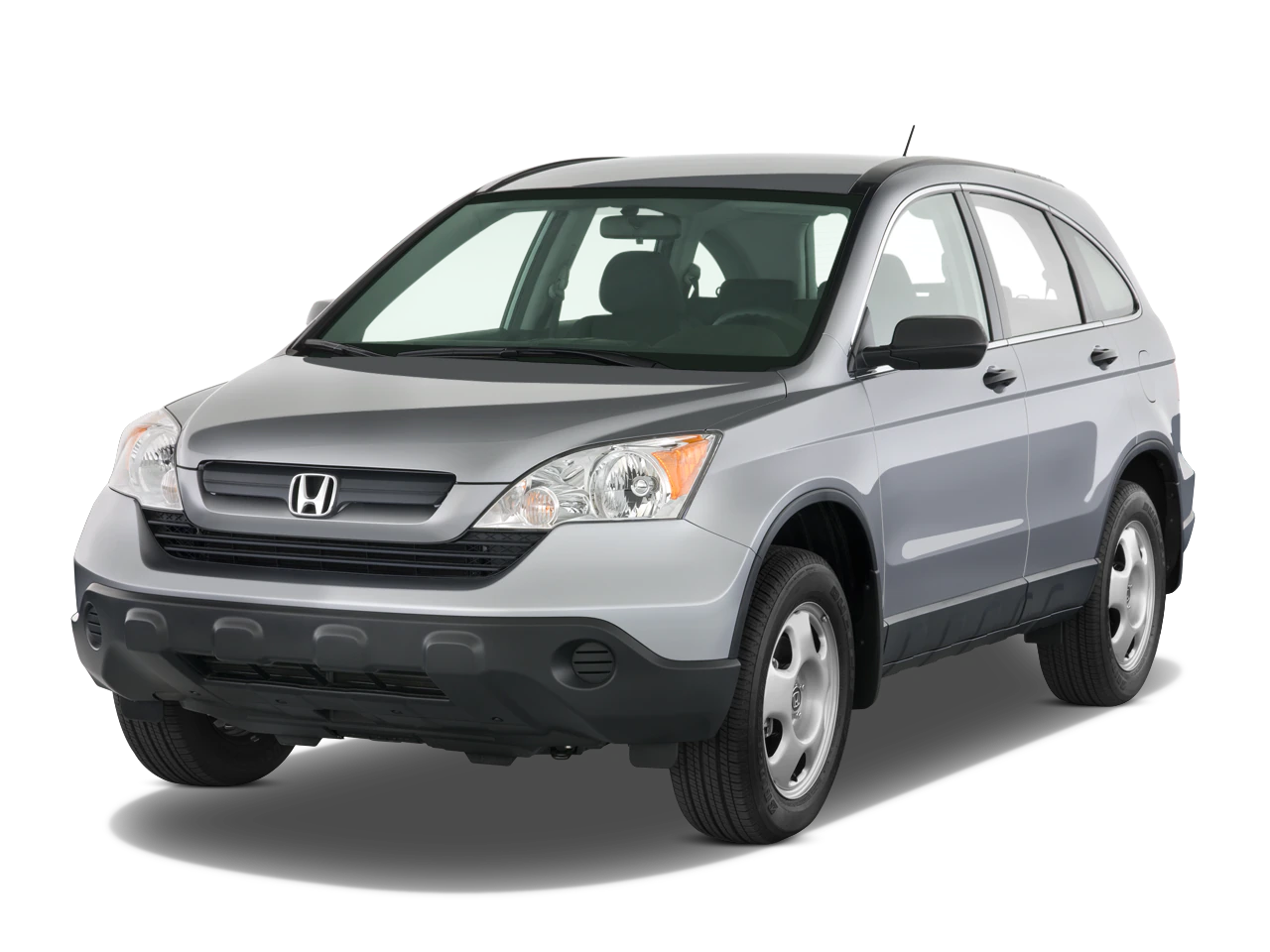 Honda wanted to gain back its audience and produce a product that could repair its reputation after the terrible start of its third generation. On the contrary, the Honda 2008 repeated its predecessor's missteps and became a much worse car than the 2007 model.
The 2008 CR-V was the subject of 183 complaints on CarComplaints and 1,079 problems on CarProblemZoo.
Frequent issues include:
Paint flaking.
Fast tire wear.
Airbag problems.
The backseats were excruciatingly uncomfortable.
Honda CR-V 2007
Due to problems with the transmission and powertrain, the 2007 Honda CR-V is yet another recipient of the "clunker" distinction. Total complaints and difficulties for the 2007 CR-V were 1000 at CarComplaints and 1002 at CarProblemZoo.
These are typical issues:
Faster tire wear.
AC compressor malfunction.
Transmission error.
Faulty power door locks.
Honda CR-V 2002
This specific model was the subject of three to four recalls, which was terrible for consumer relations. The steering pumps and wheel bearings were prone to failure and required replacement. The air conditioner can have a compressor that blows hot air, dust, and metal shavings into the cabin.
Common concerns:
The air conditioning system failed.
Fading paint.
Takata recall.
Replacement of the throttle body.
Total complaints and problems for the 2002 CR-V were 773 at CarComplaints and 643 at CarProblemZoo.
Common Honda CR-V Problems
Despite many challenges, Honda CRVs are often fairly dependable vehicles. However, no automobile is perfect. They are burdened by myriad concerns, from fundamental handling issues to comfortability concerns to equipment failure. The following are some of the most typical Honda CRV issues.
Engine Problems
Unwanted acceleration can do a lot of harm, even when braking.
Owners have to top off the oil every 1000 miles due to the oil's rapid consumption.
There are times when the cooling process of the vehicle fails to work. The engine can occasionally overheat, especially after extended periods of continuous use.
Weird, and often highly abrasive, vibrations in the car.
Oil dilution is terrible, especially for 1.5-liter Earth Dreams engines. A fuel leak could cause the engine oil to mix with fuel and enter the crankcase. Higher oil concentrations can result in significant damage.
The impellers in fuel pumps provided by Denso are prone to cracking. It will consequently reduce the quantity of fuel delivered to the engine.
Electrical Problems
The wiring harnesses, wires, cables, and connectors are coated with a soy-based material. Although this is more environmentally friendly, it will also draw rats, who will nibble on the wires and harm them.
Despite no problems with the actual tire pressure, the "Check TPMS" warning light is on. TPMS's faulty programming was to blame for this.
Seatbelt pre-tensioners and airbags could malfunction as a result of faulty accident sensors.
The Honda Sensing driver assistance and safety features may cause the vehicle to stop erratically while in motion.
Interior Problems
Uncomfortable seats, with complaints of backaches, hurting legs and exhausted necks during extended drives.
The oil pan's overflowing fuel supply was the cause of the gasoline odor coming from the cabin.
Faulty door lock actuators lead to broken door locks.
On CRVs, windscreens have a history of developing random, irrational cracks. The car's window frames put too much strain on the windshield, eventually shattering it.
The defective AC compressor would malfunction and release hot air and metal shavings into the cabin. These pieces and other detritus would occasionally be covered in a black sludge called the "Honda Black Death."
General FAQs
What is the average lifespan of a Honda CR-V?
Your car's longevity is largely dependent on how well you maintain it and how frequently you use it. Honda CRVs are built with premium components and incredible craftsmanship, which allows them to last for more than two hundred thousand kilometers. With extra care, you may raise this well over 400,000, equating to more than 20 years. By routinely changing the car's oil and filter this is simply achievable.
Does the Honda CR-V retain value?
The Honda CRV is a fantastic SUV, which is evident in its long-lasting total value. They compete with Toyota in having one of the lowest depreciation values in the sector.
A typical Honda CRV will depreciate by roughly 39% in 5 years, which is less than 8% per year, depending on the model and year of purchase. It demonstrates that a Honda CRV is worthwhile the buy, together with low-cost auto maintenance.
Which Engine in a Honda CR-V is the most reliable?
The new engine in the most recent Honda CR-V generation has received favorable reviews. The engine is a 1.5L I4 turbo. This engine generates 179 pounds per foot of torque and 190 horsepower. When paired with a CVT, the four-cylinder engine gets two more miles per gallon.
Wrapping Up
When it comes to their CRV class models, which are among the most incredible SUV-class vehicles available, Honda is a very family-oriented firm. They are still more dependable than their rivals, despite some years having mediocre reviews and numerous issues. It offers excellent value for the money and is simple to sell for up to 82% of its worth. For customer satisfaction, Consumer Reports awards the Honda CR-V 4 out of a possible 5 points.