Buick Encores have been produced at General Motors factories since 2012. It is a reliable, reasonably priced, and upscale automobile that is often overlooked in favor of more popular brands.
Unfortunately, Encore's strengths and weaknesses change from model year to model year. A thorough investigation, including research on the best and worst years to acquire a used Buick Encore, will be put together in this article to assist prospective buyers in making the right decision.
Buick Encore's years to avoid include 2013-2017; they are considered the worst. The best years for Buick Encore include 2018-2022. This result was concluded from trustworthy sources such as NHTSA, Edmund, JD Power, and Kelley Blue Book.
Buick Encore Years To Avoid
The Buick Encore is no exception to the rule that older models are less reliable than newer ones. Real reports from Encore owners on sites like carcomplaints.com will help you quickly determine which model years to avoid.
These and some additional findings, such as total recalls and complaints, lead us to conclude that the following model years of the Buick Encore should be avoided at all costs:
5. Worst Year: 2017 Buick Encore (3.96 Rating)
2017 Buick Encore has done a good job reducing the number of recalls and customer complaints, but we still have doubts about its reliability as a daily driver.
While the 2016 and 2017 Encores are a lot safer bet than the versions that came before them, they continue to suffer from the same engine issues. Many drivers report that faulty airbags and check engine light was the main concern of this model. A number of drivers reported engine failure, and the vehicle's rear brakes were not working properly.
Reviews, Ratings, Recalls & Complaints:
4. Worst Year: 2016 Buick Encore (3.79 Rating)
The 2016 Buick Encore is included in this list since it was subject to two large-scale recalls (affecting 3.6 million vehicles). In every other respect, the 2016 model year was a vast improvement over its predecessor, 2015.
The 2016 model year continued to have engine and airbag deployment issues. The most common complaint was that the engine would randomly cease working. It would also become rough even while the car was at a standstill and stutter during acceleration.
Blown gaskets and broken intercoolers also occurred often. Unfortunately, the situation worsened because the turbocharger problem had not been resolved.
Reviews, Ratings, Recalls & Complaints:
3. Worst Year: 2014 Buick Encore (3.45 Rating)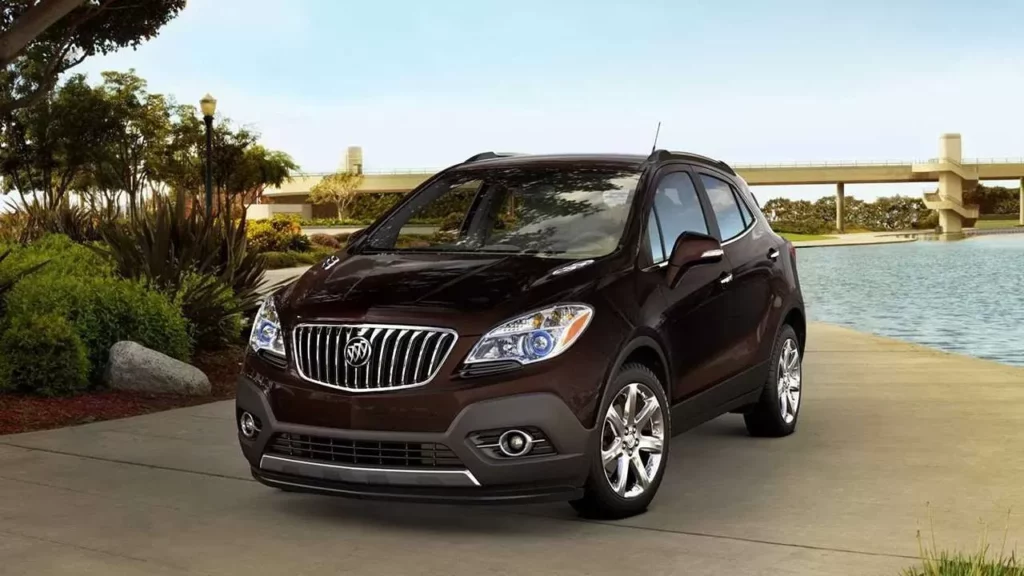 The 2014 Buick Encore is well recognized as the model that has generated one of the most customer complaints and service calls. Due to the significant expense of fixing these issues, the vehicle's mileage and value suffer.
Among four recalls, the front seats were the most prevalent. There was also a problem with the airbags, which rendered them ineffective in the event of a collision.
The bigger problem was the seats, which would come loose in a collision and cause serious injury. There were also issues with the battery, which would suddenly die. Some people have had problems with the door locks not functioning properly.
Reviews, Ratings, Recalls & Complaints:
2. Worst Year: 2013 Buick Encore (3.28 Rating)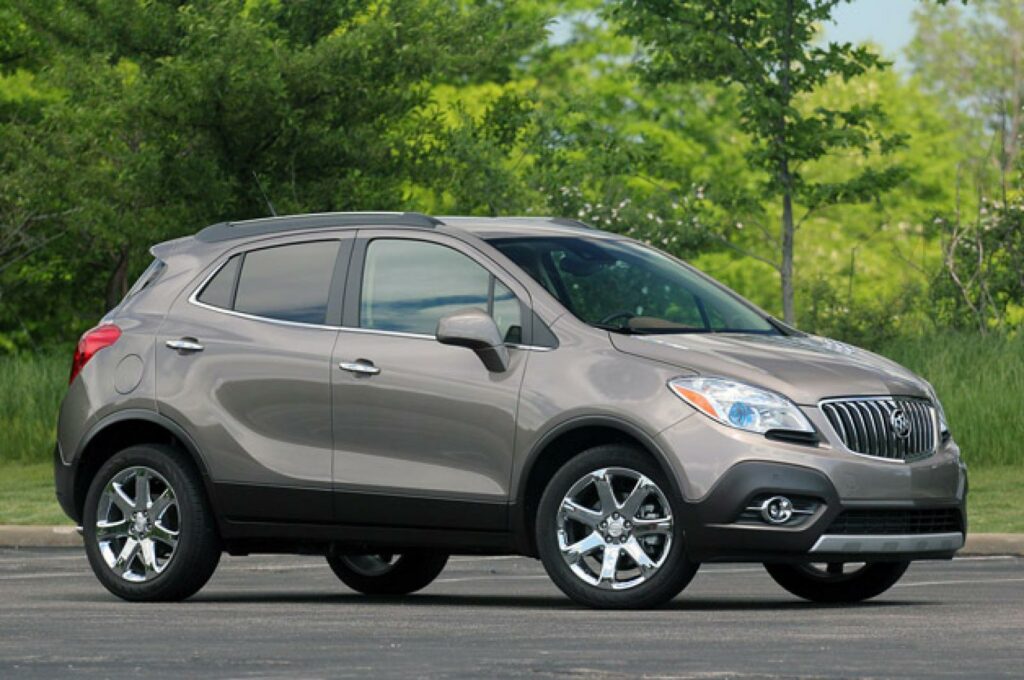 The 2013 Buick Encore is a great illustration of why you shouldn't choose the debuting model. As soon as it hit the market, drivers started experiencing expensive engine problems. There have been a total of six recalls on this particular Encore, making it a particularly second problematic model.
The low power was also problematic in this model. Carcomplaints.com reports that the average cost to repair it is close to $600. Similarly, replacing the turbocharger, which is also another alarming issue, typically costs around $1,600. As an added note, the 2013 Buick Encore struggles in the snow.
Reviews, Ratings, Recalls & Complaints:
Related: Buick Enclave Years To Avoid | 15 Best & Worst Models 2023
1. Worst Year: 2015 Buick Encore (3.07 Rating)
If you've to avoid one Encore model year, make it 2015 since it is affected by the most number of user complaints. The 2015 Buick Encore has numerous problems with the electrics, the AC, and the brakes.
Similarly, it had four distinct recalls issued for it, one of which was due to an airbag not deploying. The most serious recall was a defective passenger airbag that affected nearly 1 Million Vehicles. Front seats that did not remain in place during a collision increase the likelihood of serious injury.
The primary problem with the brakes was that they made a lot of annoying grinding noises while driving. This model also faces problematic air conditioners. Some owners also complained that the display screen is difficult to read.
These major problems can be a dealbreaker for anyone considering purchasing a Buick Encore from the affected model years.
Reviews, Ratings, Recalls & Complaints:
Buick Encore Years To Buy As Used
The following Encore models have all received high marks for safety and reliability from most of their owners. If you're looking for a reliable Encore, look for one of these years:
5. Best Year: 2019 Buick Encore (4.04 Rating)
The 2019 Encore combines high-end amenities with solid performance. The outside is outfitted with acoustic laminated glass that reduces outside noise and tinted glass to maintain privacy.
It has the same amount of headroom, storage space, and passenger capacity as the previous model while still being compact enough to be easily maneuvered.
In 2019, four different trims were offered, and a new safety package II with parking sensors, rain-sensing wipers, frontal collision warning, and lane departure warning was also made available.
Reviews, Ratings, Recalls & Complaints:
4. Best Year: 2020 Buick Encore (4.18 Rating)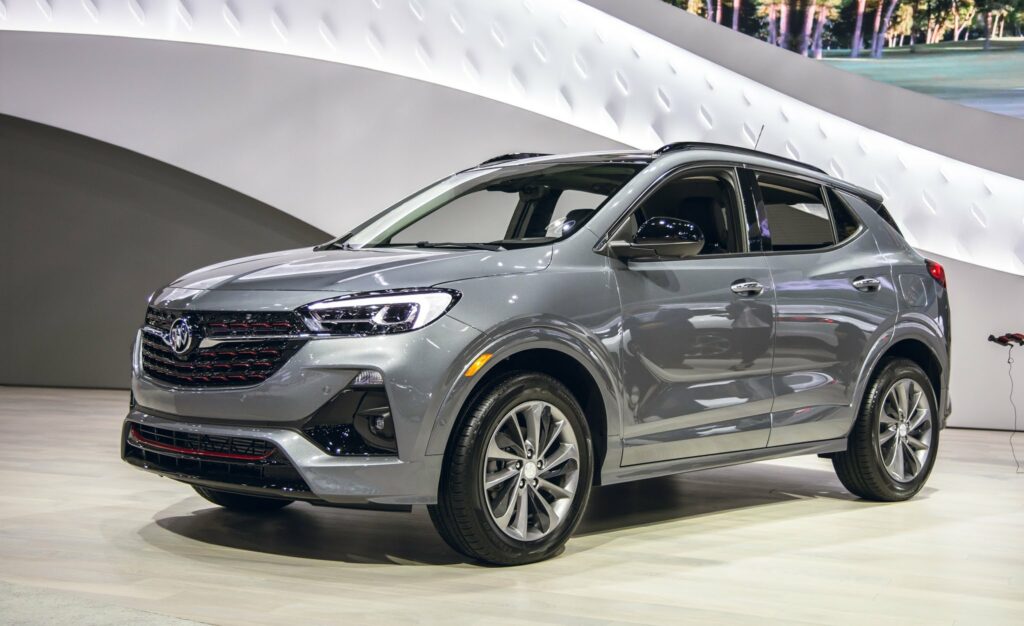 The 2020 Encore experienced few problems since the carmaker listened to customer feedback and addressed their concerns before it was released. However, There was a lot of competition in the compact SUV market from companies like the Mazda CX3, Hyundai Kona, and the Honda HR-V, so the 2020 model year had a hard time standing out.
The automobile manufacturer ensured the passengers were comfortable without sacrificing cargo space. The seats are arranged in such a way that everyone has a good view. Moreover, It includes a generous amount of headroom and triple door seals to reduce noise outside.
The 2020 Encore includes many helpful cutting-edge safety measures, such as rearview cameras that make detecting and avoiding potential dangers easier.
Reviews, Ratings, Recalls & Complaints:
3. Best Year: 2022 Buick Encore (4.19 Rating)
Unfortunately, this model was the last one offered by GM Authority and has numerous reliability issues, making it rank #9 Best Luxury Subcompact SUVs, but it deserves to be on this list because of the significant effort put into making it a better version of the 2020 model.
The 2022 Encore boasts a number of impressive updates and new features. LED daytime running lights and a sunroof are among its standard features. It also includes cutting-edge technology that blocks out ambient noise.
This SUV has a soft, comfortable ride, but the 2022 model has a weak engine. There are other reports that say it's too expensive. There is only one Encore trim level in 2022, but the engine has been upgraded by 17 horsepower.
Reviews, Ratings, Recalls & Complaints:
2. Best Year: 2018 Buick Encore (4.24 Rating)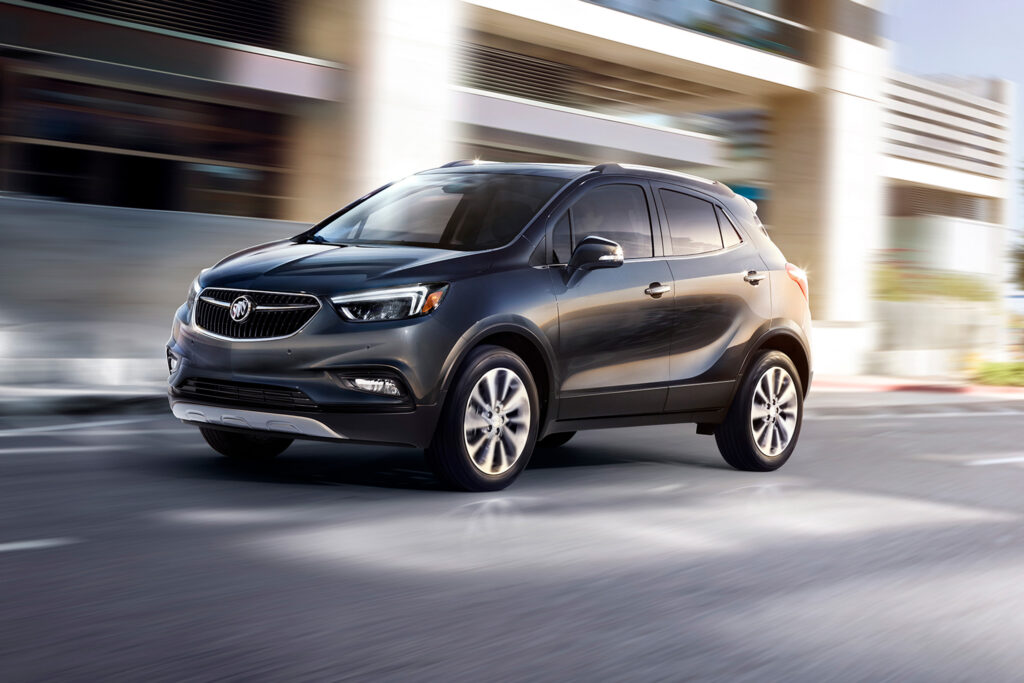 This 2018 model is so far ahead of the competition that it surpasses most of its predecessors and successors, setting a new standard of excellence. All six trim levels of the 2018 Buick Encore improve upon the previous generation. The power and speed are greatly increased in this model.
This one has fewer issues than the previous year, making it a fantastic solid year for the series overall. It's great in every way, making it one of the top subcompact SUVs on the market. It is even placed as #1 in Small SUV from J.D. Power.
The 2018 Buick Encore has spacious seats and a large trunk, yet driving in crowded urban areas is still easy. It also has a high reliability and safety rating and an easy-to-use entertainment system.
Reviews, Ratings, Recalls & Complaints:
1. Best Year: 2021 Buick Encore (4.28 Rating)
Among the most recent and best batch of Encores, 2021 is a top-tier model year. This SUV has been on the market for two years, zero recalls are reported, and customer reviews are almost positive.
The 2021 Encore, like its predecessor, comes standard with ten airbags and many driver assistance systems. Its cabin is spacious, adaptable, and comfortable, with plenty of room for cargo.
Its compact size is similar to that of its predecessors, making it easy to use in confined areas. The SUV has a number of convenient entertainment options as well. The only real complaint about this design is that it accelerates slowly.
Reviews, Ratings, Recalls & Complaints:
Common Buick Encore Problems
The Buick Encore has earned a reputation as a reliable compact SUV. However, there are a number of problems with it that you, as a potential buyer, should be aware of.
1. Faulty Engine:
Problems with the engine are common in older Encore models, but 2017's are the worst. Reportedly, the engine problems began appearing at the comparatively low mileage of 11,000 kilometers and up.
2. Lack Of Braking Power:
The Encore also frequently experiences serious problems with its brakes. Owners have reported problems with the brakes, including sounds and a lack of braking. Some users have reported excessive vibrations and a lack of control.
3. Airbags and Seatbelts Issues:
Due to issues with Encore's airbags and seatbelts, General Motors recalled more than 3.6 million vehicles in total, including variants manufactured between 2015 and 2017. Because of the malfunction, neither the front airbags nor the seatbelt pre-tensioners worked as intended. The problem disabled safety features like the front airbags and the seatbelt pre-tensioners.
4. Faulty Batteries:
While not as frequent as the other problems mentioned above, faulty batteries are a typical complaint about the 2014 Encore. Apparently, SUV owners were having trouble getting their vehicles to start. Owners complained that they had to constantly buy new batteries (every four to six weeks).
5. Faulty turbochargers:
The Buick Encore's turbocharged engine was advertised as a major selling point. Unfortunately, Encore's turbocharged engine has been cited in multiple assessments as a weak point. The complainants stated that the turbo would suddenly cease working, and a loud crash could be heard emanating from the engine compartment.
The problem can only be fixed by installing a brand-new turbo, which might cost anywhere from $1,250 to $1,500.
FAQs
1. Is Buick Encore Reliable?
RepairPal gives the Buick Encore a 4.0 out of 5.0 for reliability, placing it in the fifth position out of seven vehicles in its class. The Buick Encore is a trustworthy vehicle that is suitable for male, female, and teenage drivers.
2. How Long Will Buick Encore Last?
The Buick Encore is a subcompact SUV that is constructed to survive for many years, yet, its expected lifespan is just 10 years or 150,000 – 200,000 miles if properly cared for. The Buick Encore has the same reliability as other compact SUVs.
3. Is Buick Encore Good In Snow?
You can confidently navigate snowy roads in your Buick Encore by selecting the all-wheel-drive powertrain. No matter your car's standard configuration, you should prepare it for winter.
4. Is Buick Stop Making Encore?
GM Authority reports that after the 2022 model year, Buick will no longer produce the Encore because of slow sales. There is no direct replacement, and the bigger Buick Encore GX now serves as the brand's base model.
Conclusion
This article has covered the "worst" years of the Buick Encore, why you should avoid them, and recommend the best models to buy as used. The Buick Encore is a solid choice for a subcompact SUV because of its high level of performance and reliability.
The Buick Encore is a cheap alternative to pick up at a dealership or from an individual seller if you're searching for a rather tough city tour car. The golden guideline for finding the best deal is carefully investigating your possibilities.