For many years, the Jeep Wrangler set the benchmark for rugged SUVs. This sturdy brand is engineered to provide the best possible usefulness and off-road performance. Jeep would have us think it can scale rocks, traverse mountains, and overcome every other challenge we may throw.
However, expertise in driving a car like this on rough terrain is a must. Similar to the off-roading Willy's Jeep used in World War II, this vehicle comes from the same family. Its off-road capability greatly aided WWII forces in reaching previously unreachable areas where their adversaries were hiding. The Daily Sentinel reports that the Jeep became a symbol of the United States Army after several victories in World War II.
You might not be able to drive the Jeep Wrangler for many reasons. Fortunately, you may get visually and functionally comparable vehicles to the brand.
Jeep Wranglers are notorious for their poor fuel economy and high price tag (the newest models cost around $60,000). Even if their gas consumption is far less than that of the latest model, these options are pretty close in terms of exterior appearance and off-road performance. Also, most of these will provide significantly higher gas mileage.
Several other vehicle lines are similar to the Jeep Wrangler in design and amenities. Some of them provide more cutting-edge amenities than the Jeep Wrangler. Read on to find out about some excellent substitutes for the Jeep Wrangler!
1. Nissan Xterra
People in the market for an off-road vehicle frequently choose between this vehicle and the Jeep Wrangler because of their comparable appearance and functionality. There is little difference between them in terms of horsepower.
The Nissan Xterra's 4.0L V6 engine produces 261 horsepower, whereas the Jeep's 3.6L V6 engine produces 285 horsepower. This vehicle resembles an SUV. Therefore, it should be able to traverse rough terrain. Although it can traverse rugged landscapes, the Jeep Wrangler is more durable.
2. Lexus X460
The Lexus GX460 is made by Toyota, something you probably didn't know. Its off-road capability and 4.6-liter UR-FE V8 engine make it a competitive rival to the Jeep Wrangler. Thanks to its abundance of cutting-edge amenities, you will get a car better suited for daily commutes and off-road excursions. In addition, tell your buddies that you were rock climbing in a Lexus will raise a few eyebrows.
3. Renegade Jeep
The Jeep Renegade is an excellent choice since it is a small SUV that can handle rough terrain. You may still save money on transportation while driving a Jeep, as Renegade is usually cheaper. The same off-road and on-road capabilities exist, but the top cannot be removed.
4. Ford Bronco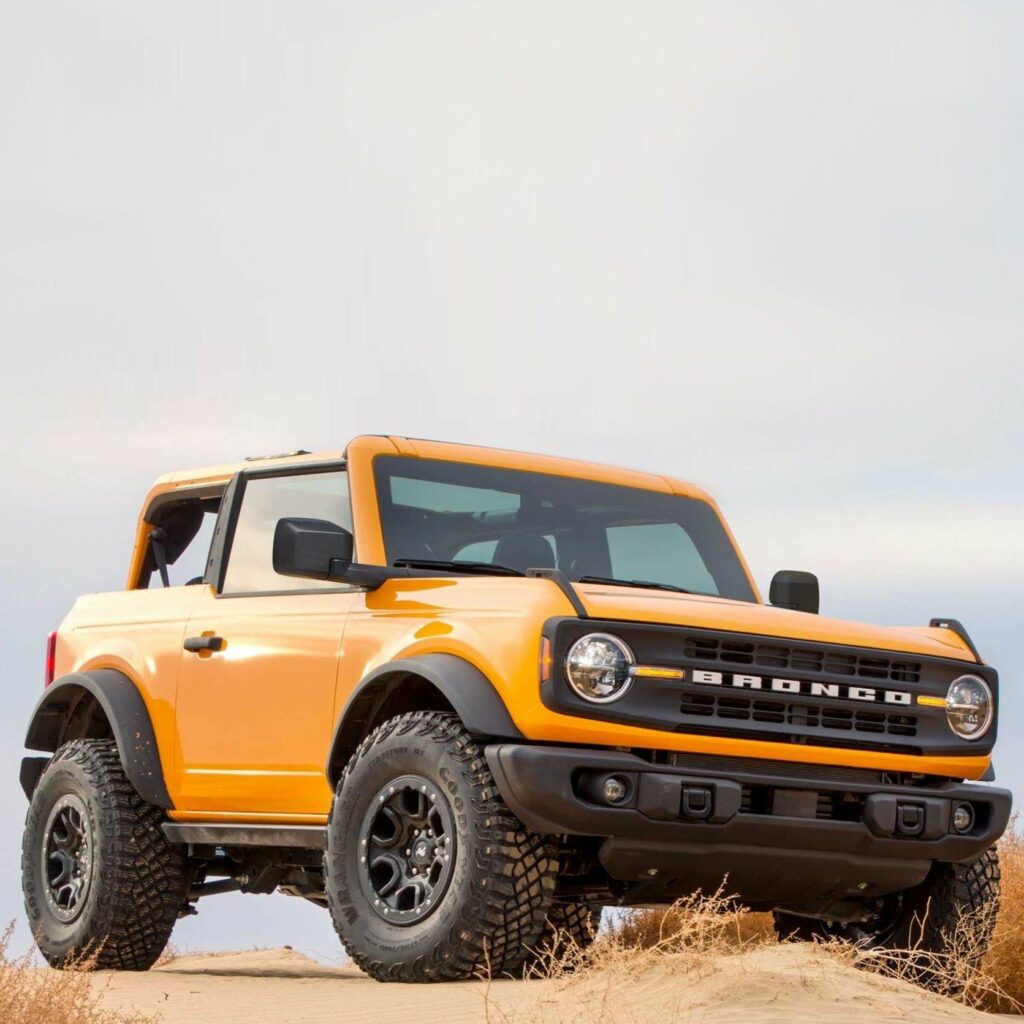 Most of the public no longer remembers this automobile. In retrospect, its 2021 return after a 25-year sabbatical makes its eventual forgetfulness understandable. The boxy design of previous iterations of this automobile is carried over here.
Both vehicles' increased ground clearance is a result of their usage of sturdy body-on-frame construction. The Jeep Wrangler features solid axles in the front and back, whereas the Ford Bronco has independent suspension up front.
Ford's Bronco has looked like Jeep's Wrangler for a long time, and the latest version looks much more similar. Rather than spending as much on a Jeep, you may still have a car with a retractable roof by going this route. It's an excellent vehicle for rock crawling and other off-roading activities.
There are two door configurations to pick from, and both may be removed. When comparing the Wrangler with this vehicle, the latter is the closest in terms of body shape and off-road capability.
5. Toyota FJ Cruiser
Toyota created this vehicle to resemble the Jeep Wrangler. When they chose to produce this vehicle, they were aware of the popularity of off-road vehicles. Additionally, it shares the Jeep Wrangler's boxy style. A further commonality between the cars is the availability of a manual transmission. With this option, you will have greater control over the speed and torque output of the vehicle.
This is the finest alternative to a Ford Bronco. It appears identical and costs less. Although it is available with four doors, the Toyota FJ Cruiser features full-sized front doors and smaller rear doors. Although this car had limited aftermarket support, its components are still available.
6. Toyota 4Runner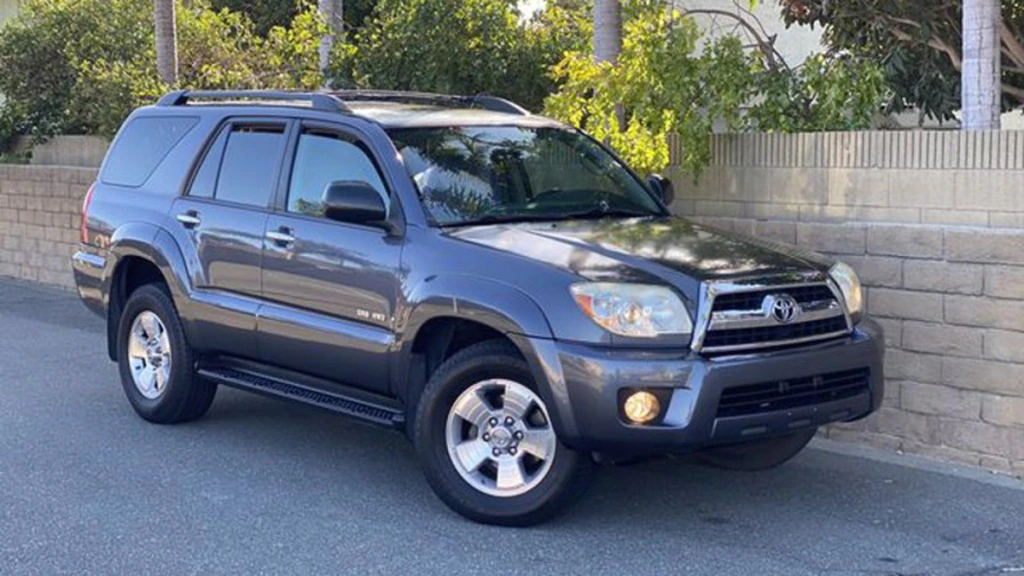 This vehicle shares the same exterior design and off-road characteristics as the Jeep Wrangler. This automobile's enormous size distinguishes it from the other car. Unlike the Jeep Wrangler, which measures 184.9 inches in length, 73.7 inches in width, and 72.6 inches in height, this vehicle measures 191.3 inches in length, 75.8 inches in width, and 71.5 inches in height. This vehicle also excels in freight space. For example, its cargo space is 46.3 cubic feet, whereas the Jeep Wrangler's cargo room is 31.5 cubic feet.
The Toyota 4Runner resembles the Jeep Wrangler in appearance and performance but has a straight axle. The aftermarket no longer supports this SUV; therefore, you must seek replacement components. After design revisions, this premium SUV no longer performs effectively off-road, despite its resemblance to the Wrangler.
7. Suzuki Jimmy
This vehicle is a direct offspring of Suzuki's first 4×4, the LJ10, which debuted in the '70s. It shares the Jeep Wrangler's boxy form and off-road capability. The 1.5-liter four-cylinder engine may produce up to 100 hp.
When it comes to vehicle performance, Autolist recommends between 200 and 300 horsepower as optimal. With only 100 horsepower, this vehicle is perfect for those who only intend to cruise.
8. Jeep Gladiator
They both have eight-speed automatic transmissions to complement their powerful engines. The Jeep Wrangler is fantastic at maintaining overdrive. The Jeep Wrangler's brake pedal feels mushy when applied, but the Gladiator's brakes seem more solid. The insides of the two automobiles are also very different from one another. The Gladiator and the Wrangler have storage capacity. However, the latter has a hardtop for its trunk.
Jeep has responded to customers' demands who want a pickup truck version of the Wrangler. The Jeep Gladiator was created by fusing the Wrangler with a regular pickup truck. It looks like a Wrangler but has a truck bed for hauling plenty of stuff and better towing capabilities. The Wrangler's detachable doors inspired this vehicle, resulting in a reliable off-roader.
9. Mercedes-Benz G-Class
Mercedes-G-class Benz and Jeep's Wrangler are boxy off-roaders that have stood the test of time better than most vehicles featured here. They have so gained something of a cult following. This vehicle can carry more than a Wrangler with increased length and width. The headroom is more than the legroom, though. The car's independent front suspension makes for a smooth ride and a polished driving experience.
10. Suzuki Samurai
Both automobiles have a boxy design, but this one has fewer off-road capabilities than the other. Being a four-wheel-drive vehicle, the car makes up for it. Because of its four-wheel drive configuration, the vehicle's propulsion potential is sent to both the front and rear wheels.
Torque will have built up in the engine and transmission by the time the axles get the power, allowing the vehicle to handle rougher terrains. It features a factory bull bar, so the front bumper is functional rather than flashy. The factory bullbar may not be aesthetically pleasing, but it helps keep the car in one piece after a crash.
11. The LR4 Land Rover
The Land Rover LR4 is the ideal off-road vehicle. This vehicle's electronic air suspension helps keep the automobile stable. Unlike the Wrangler, in which driving on rugged terrains causes considerable shaking, this vehicle keeps its composure when subjected to such conditions.
The vehicle's Terrain Response technology is also a contributing factor in its ability to handle uneven ground. The system is a piece of technology that lets you alter settings for different types of terrain, such as Ruts, Sand, or Snow.
The Land Rover LR4 is available with either a 3.0-liter supercharged V6 or a 5.0-liter V8 engine, and it also has a similar boxy style.
12. Subaru Outback
Both vehicles are enjoyable to use, whether on or off the road. With its larger engine and more ground clearance, the Wrangler is the ideal off-road vehicle. The Outback is the finest in its class if you're looking for a well-balanced, fuel-efficient car.
The Outback is not a capable off-road vehicle, but its all-wheel drive makes it suitable for driving over rough terrain. Relax with plenty of space for your legs both in front and behind you.
13. Land Rover Defender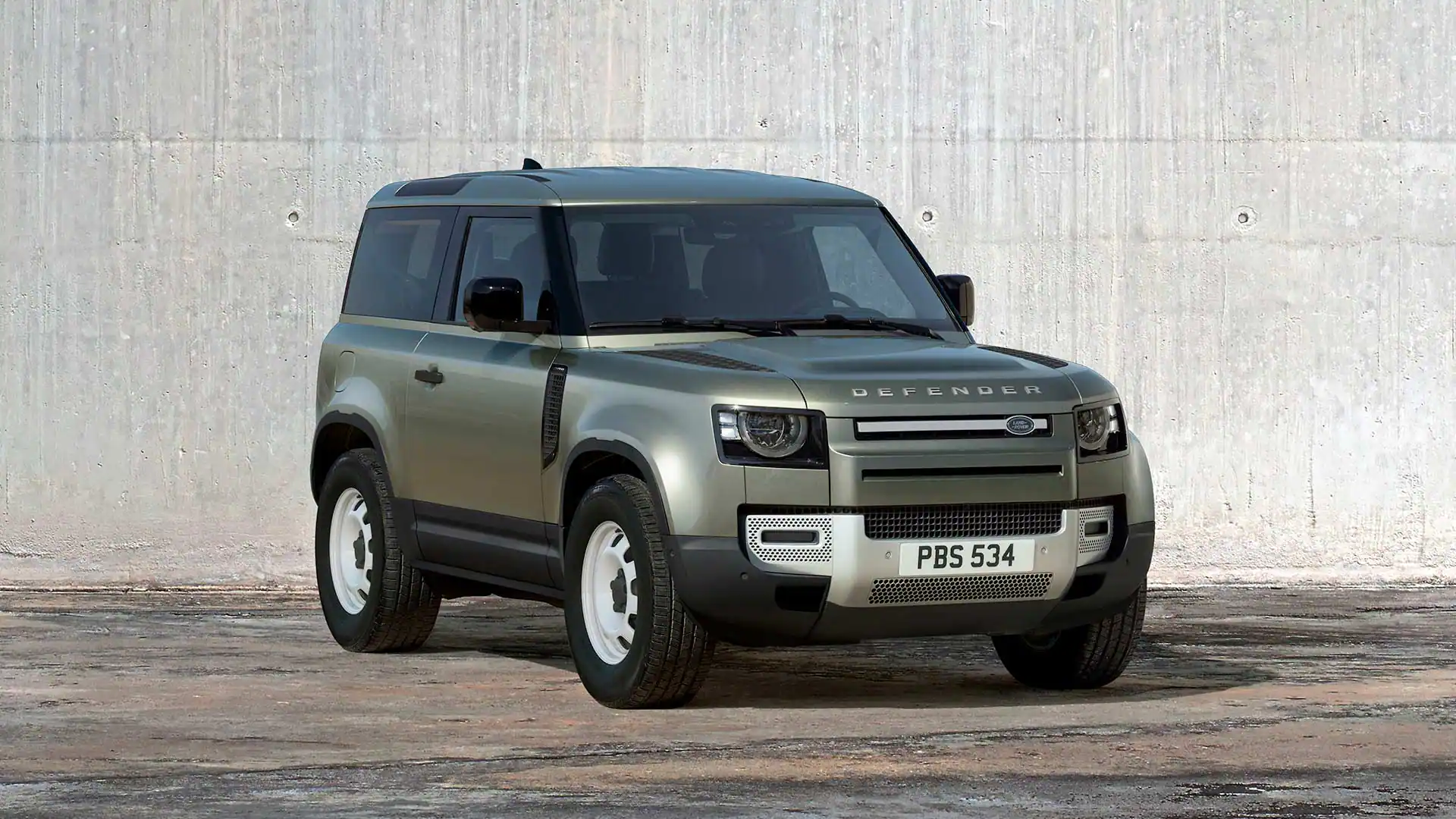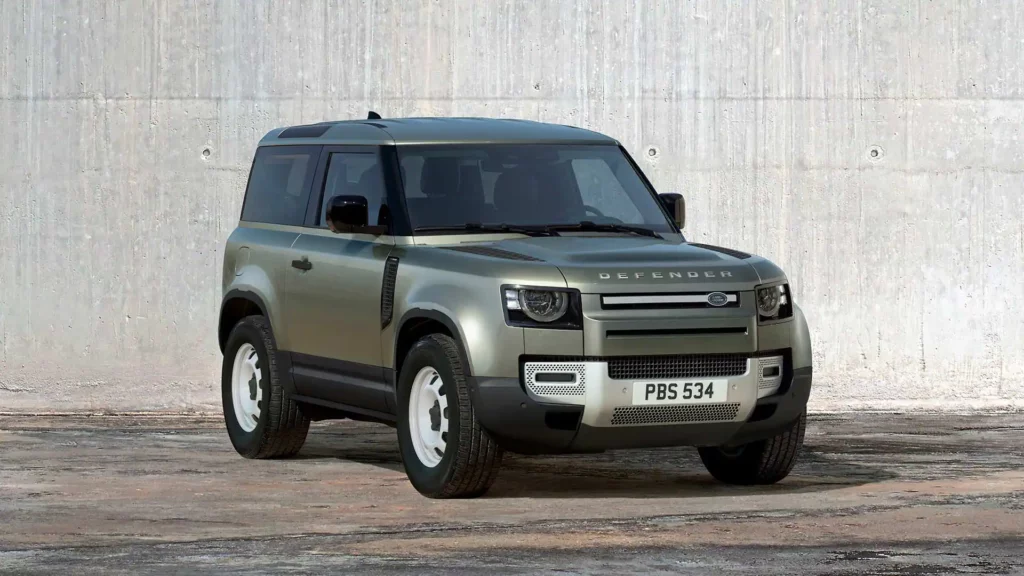 As an off-road SUV, the Land Rover Defender is a top pick. A significant drawback is that much money was invested in competing with the Jeep. There is a $30,000 price gap between the Wrangler and the Land Rover.
The new Defender maintains its predecessor's exact ground clearance and approach angles and comes with two or four doors.
What Makes Jeep Wrangler so Great?
The Wrangler excels because it continues where most off-road vehicles end. The Wrangler is a dedicated off-roader that seeks out the most challenging conditions.
A set of tires designed for driving on such surfaces will transform the Wrangler into a formidable off-road machine. However, if you plan on taking it up steep slopes, you should have a lot of experience beforehand.
The Wrangler also has a sizable aftermarket. Since the Wrangler is a Chrysler model, you can quickly get replacement components. Unlike certain Asian or European off-road vehicles, bringing the parts, you need to improve your SUV or truck might be a pain.
Conclusion
Consider yourself fortunate if, before reading this post, the Jeep Wrangler was the only off-roader vehicle you were familiar with. Having read this article, you now know which automobiles are superior to the Wrangler and which are inferior. You may narrow your search for an off-road vehicle by comparing it to others like it, allowing you to pick one with the qualities you value most. You may appreciate the Wrangler and other vehicles like it for their boxy styling, but don't lose sight of the fact that they serve practical purposes.