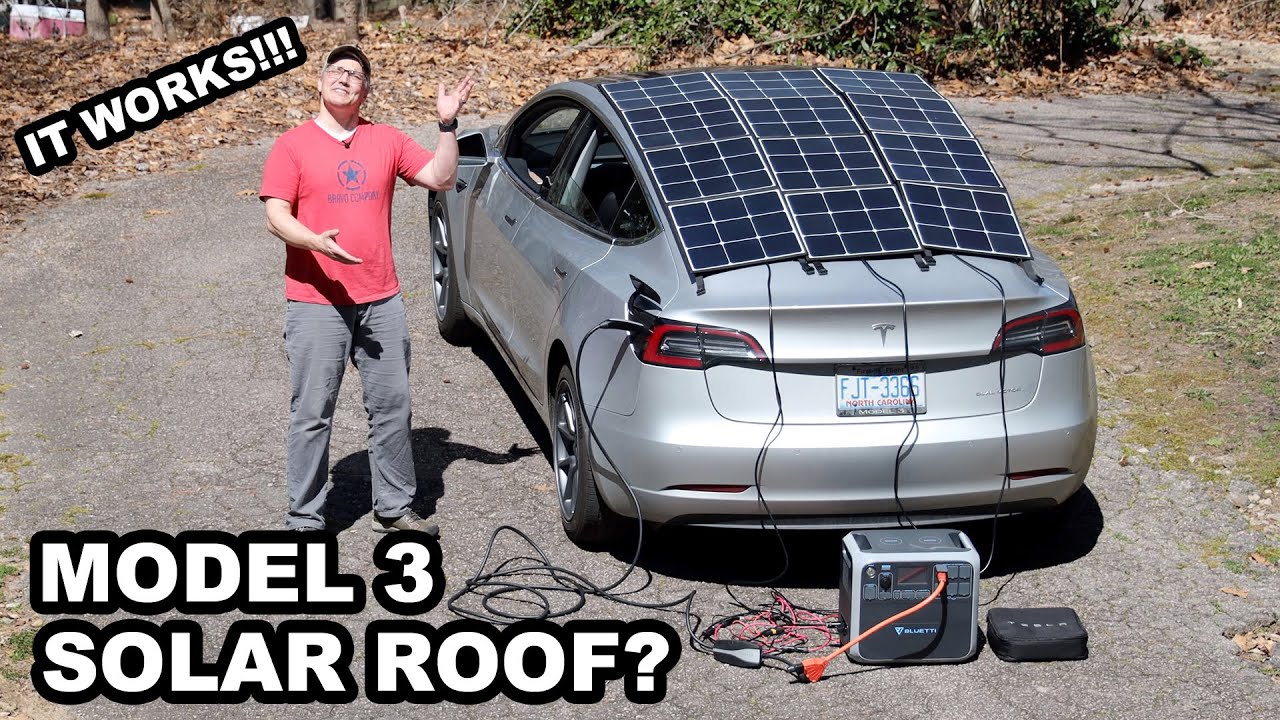 Will it possible that a solar roof on an electric vehicle will become more popular in the future?
When we first saw the video below, our first thought was, "How well does it work?" We know that a solar roof will extend the range of an electric vehicle, but not enough to justify the cost. Hopefully, as technology progresses and prices fall, this will become more popular in the future, but it will take some time.
This Tesla Model 3 owner didn't install solar panels on the roof of his car completely. Instead, he had scattered them all over the car to see if it worked. This will clearly not be appropriate for use when driving. However, if you're going camping and won't have access to a charger for an extended period of time, this may help. It can't hurt, right?
Solar roofs are available on a few vehicles, but they're more of a curiosity than anything practical. Hyundai, for example, introduced a solar roof option to the Sonata Hybrid when it was totally redesigned for the 2020 model year. It's only available on the top Limited trim, which costs about $8,000 more than the standard model and adds only 2 miles to the regular range.
Since the Sonata Hybrid isn't a plug-in hybrid (the Sonata PHEV was dropped as part of the 2020 redesign), the extra range is simply just a way to save money on petrol. The Sonata Hybrid doesn't need the 2-mile bump because it has a range of over 600 miles.
Although a Tesla car with a solar roof is not yet available, businesses are experimenting with the idea. Meanwhile, this person assumed control of the project. It is true that it works, but the question is how good it works.
The response, as well as all of the fascinating information, can be found in the video. What are your thoughts on this DIY Tesla Model 3 solar roof? Is it something you'd think of having camping? Is this something we should hope to see more of in the future? Leave a comment below with your key takeaways.