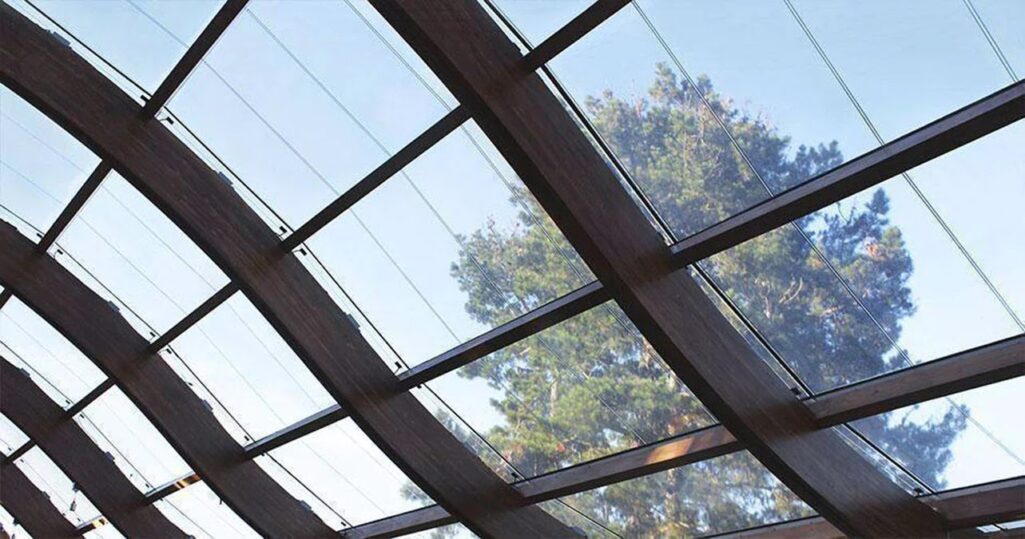 Scientists have developed the world's first entirely opaque solar panel in the hopes of promoting the use of solar energy in domestic settings.
Due to the fact that solar panels are currently opaque (not transparent), they can only be seen on solar farms and roofs. Scientists at Incheon University in South Korea have now created a new, clear version of this concept.
This is the first attempt of a fully transparent solar cell. The opaque color is usually due to the semiconductor layers, which catch the light and convert it to electricity.
Incheon University researchers have replaced these layers with Titanium Dioxide and Nickel Oxide. Both materials have excellent optical clarity, which means they can allow a lot of visible light in.
The efficiency of the transparent solar cell, on the other hand, is currently just 2%. And that's the downside of the new solar panels.
Dr. Stuart Irvine, Director of Swansea University's Centre for Solar Energy Research, spoke about the possible consequences. The "biggest challenge" for a larger deployment, according to Irvine, is a poor rate of efficiency.
"The challenge here is, how far can they push the efficiency to actually get a useful amount of electricity out?" he says.
The study undertaken by the South Korean university complements other studies being done around the world to see how solar energy can be installed into buildings. The ongoing research, according to Dr. Irvine, is "exciting."
Scientists at the Solar Energy Research Institute of Singapore previously developed double-sided panels that were found to be 35 percent more efficient than single-sided panels.
Solar panels are becoming more common as a source of renewable energy in Europe, with Italy, France, and Germany showing the most enthusiasm. In Germany, solar panel installations increased by 25% in 2020 compared to the previous year.
In 2019, green energies accounted for 19.7% of total energy consumption in the EU, with Sweden leading the way with nearly 60%. Belgium finished in the last place, with just 10% of the country's electricity coming from renewable sources.
About the transparent solar panels' poor energy efficiency, Dr. Irvine believes they have promise for cell phones and other small domestic goods. "With consumer products, I think there is huge potential, and it doesn't need a lot of power," he says, acknowledging that solar energy will definitely be used in new markets and in new areas that haven't been considered before.
Solar panel blinds
Another clever concept that tries to take benefit of the normal opaque solar panels with higher efficiency, but at the same time being used on the windows of the house. When utilizing a window to produce power, solar panel blinds are a useful addition to clear solar glass/panels. While window blinds' primary purpose is to shade residents from the sun's rays, solar panels are constructed to effectively absorb sunlight for energy generation.
Blinds made from solar panels are a brilliant way to serve both of these purposes. SolarGaps is a tech company that has developed solar panel blinds, which the company says may reduce energy bills by as much as 70 percent. These solar window blinds can produce 100 watts of energy for every 10 square feet of window area.
These solar blinds can be set up indoors or out, and their angle and placement can be adjusted with the use of a smartphone app that also keeps track of how much power is being generated. There's a sun-tracking feature that can adjust the blinds' tilt for you.
Solar power generation is developing fast and is becoming the primary source of energy for many countries. Do you think that the future is for solar power? Please shar your thoughts with us in the below comments section.