High ground clearance is a measurement of the distance between the lowest point of a vehicle's undercarriage and the ground. It is an important feature for drivers who encounter rough terrain or off-road conditions, as it allows vehicles to clear obstacles and navigate uneven surfaces without getting stuck or damaged.
The benefits of high-ground clearance go beyond off-road adventures. It offers improved performance, enhanced comfort, and greater versatility for a wide range of driving needs. Additionally, high ground clearance can improve a vehicle's ability to handle adverse weather conditions, such as flooding or heavy snow.
This article covers a wide range of vehicles with high-ground clearance, from SUVs to crossovers and sedans to hatchbacks. Whether you are an avid outdoors enthusiast, a rural driver, or need a vehicle that can handle tough road conditions, this article will help you to find the perfect high-ground clearance vehicle for you.
Top 5 SUVs With High Ground Clearance:
1. 2023 Ford Bronco Raptor – 13.1 inches (332mm):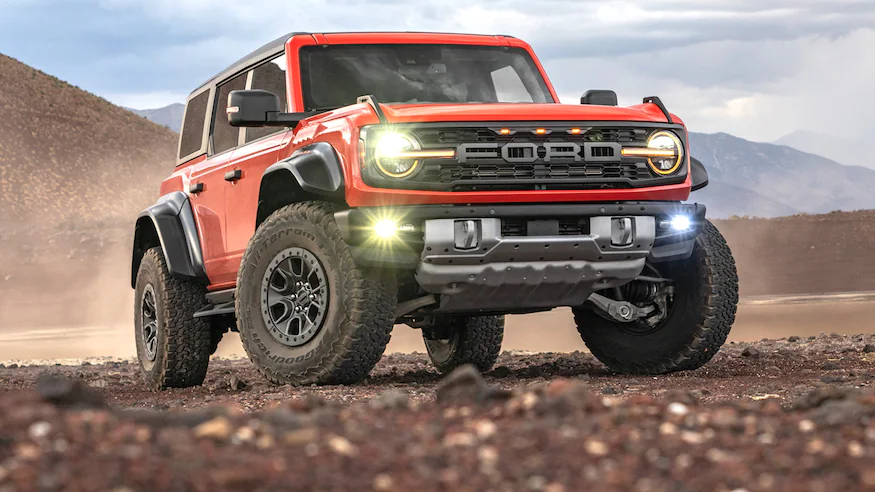 The classic Bronco makes a great off-road vehicle with a convertible top, a variety of potent engine options, easy-to-use tech features, and a wide range of combinations. The Bronco Raptor is only available as a four-door model and only in one trim level. With 13.1 inches of ground clearance, the Bronco Raptor towers over rivals.
The Raptor model upgrades the already powerful Bronco with a 418-horsepower twin-turbo V6 engine, 37-inch tires, Fox semi-active dampers, full-vehicle steel bash plates, and enough suspension travel to jump over the mightiest of dunes. The EPA estimates the Ford Bronco Raptor to get 15 mpg in the city and 16 mpg on the highway.
2. 2023 Jeep Wrangler Rubicon Xtreme Recon – 12.9 inches (327mm):
Few cars on the road today can equal the Wrangler's tough capabilities, and the Rubicon is the king of the mountain with this adventure-seeking SUV. A Rubicon has remarkable ground clearance right out of the box, unlike the vehicles on this list before it, which need adjustable air suspension.
With the Xtreme Recon package and its 35-inch tires, this SUV is among the best in its class when it comes to riding height. The Wrangler Rubicon is one of the most capable off-road SUVs due to its detachable front sway bar and electronically locking front and rear differentials.
3. 2023 Land Rover Range Rover Sport – 11.7 inches (282mm):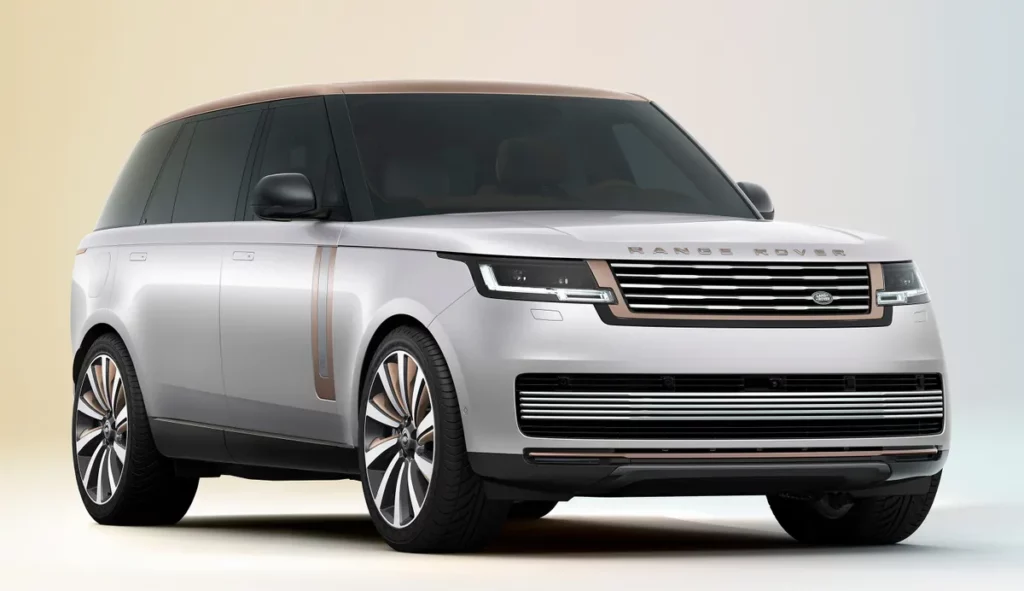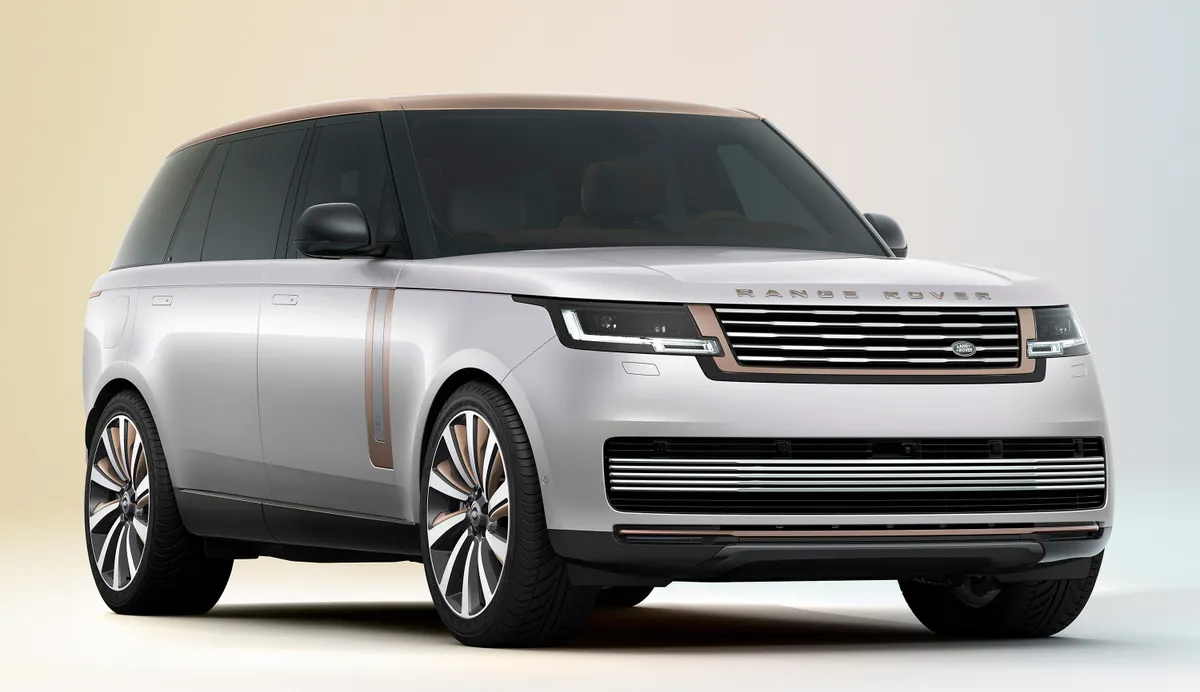 New for 2023, the Range Rover Sport is bursting with power, opulent amenities, and the most advanced technology available. Despite its size, the Range Rover Sport has lithe, lean lines with flush-mounted door handles and slim LED lighting. Various engines are available, including a mildly hybrid turbocharged inline-six and a plug-in hybrid that can go 50 miles on fully charged electric power.
Additionally, a twin-turbo V8 is available, producing a tire-smoking 523 horsepower. All grades come included with a 13.7-inch touchscreen running Land Rover's Pivi Pro software. According to Land Rover, the P360 and P400 models will get 20 mpg in the city and 25 mpg on the highway.
4. 2023 Land Rover Defender – 11.5 inches (292mm):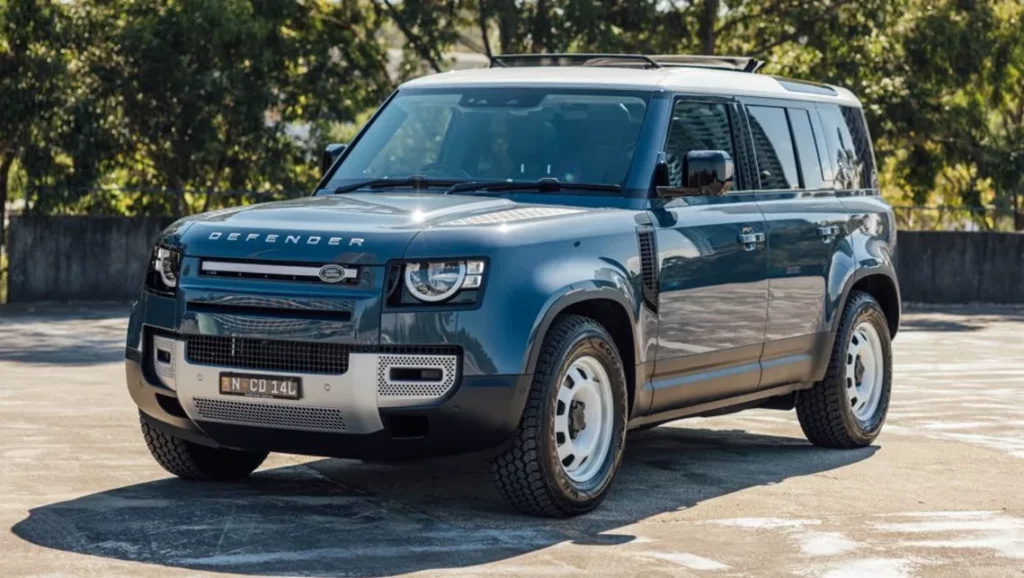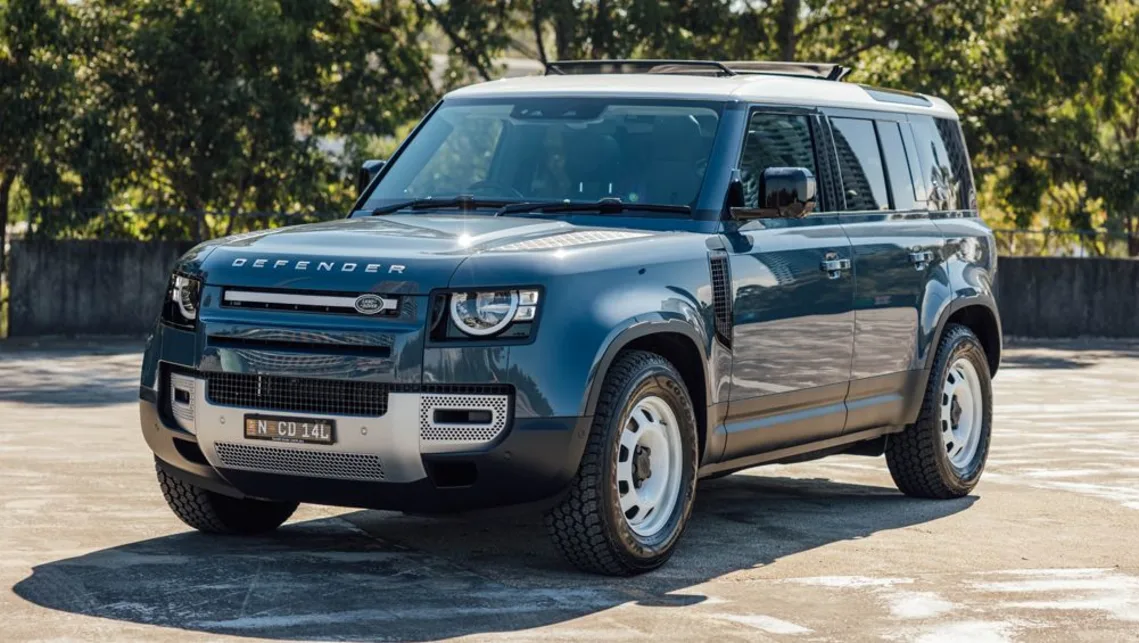 For years, the Land Rover Defender served as the British equivalent of the American Jeep Wrangler; nevertheless, the most recent iteration of this off-road vehicle features increased comfort alongside its legendary prowess. The Defender has exceptional off-road capability, a distinctive outward style, and standard 4-wheel drive (4WD).
It carries a robust 296-horsepower turbocharged 4-cylinder base engine and a below-average starting price. If you're all about power, you can get the Defender with a supercharged V8 engine that produces 500 horsepower.
Additionally, it may be ordered with a third row of seats, and 4-door models have a significant amount of cargo space (unlike other SUVs, the Defender is also available in a 2-door model).
5. 2023 Jeep Grand Cherokee – 11.3 inches (287mm):
The Grand Cherokee is a multifunctional SUV that straddles the lines between macho and elegance. When traveling on paved surfaces, the Grand Cherokee's air suspension gives it the grace of a high-end SUV. This Jeep is very adept at navigating a challenging commute or muddy wilderness trips due to its smooth and flexible design.
The Grand can be driven by either a 293-hp, 3.6-liter V-6 or a 375-hp, 470-lb-ft plug-in hybrid 4xe engine, which consists of a turbocharged 2.0-liter inline-four and an electric traction motor. The Grand Cherokee is a two-row SUV only; however, customers looking for a third row can upgrade to the Grand Cherokee L.
Top 5 Sedans With High Ground Clearance:
1. 2023 Nissan Versa – 6.8 inches (172mm):
Although many Americans now favor SUVs, there is still a large market for affordable subcompact sedans. The 2023 Nissan Versa is a spacious, efficient sedan with agile handling and impressive efficiency. The roomy, effective sedan has excellent efficiency and nimble handling. Although Nissan updated the Versa for 2023, the subcompact vehicle is still committed to fulfilling its promise of offering affordable, reliable transportation.
The already attractive front end now has a flashier grille with cascading silver trim pieces, and new 17-inch wheels are offered to spice up the small sedan's appearance. A four-cylinder engine powers the Versa, and while its 122 horsepower won't win any stoplight drag races, it will achieve remarkable highway fuel economy.
2. 2023 Mazda 6 – 6.5 inches (165mm):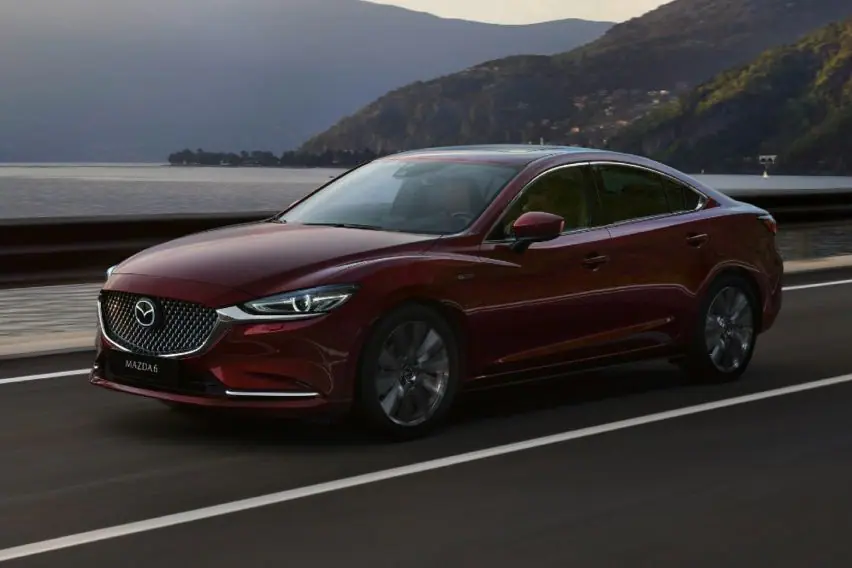 With its elegant, high-end style and sporty handling, the 2023 Mazda 6 doesn't look like it rides high. But it does outperform most of the sedans on this list with a 6.5-inch ground clearance. Even if style and aesthetics aren't your things, you may still enjoy the car's spacious interior and comfortable ride.
The base G25 Sport and G25 Touring both keep the same 2.5-liter non-turbo four-cylinder petrol engine (rated at 140kW/252Nm) and six-speed automated transmission (with the same settings). All models are front-wheel drive. Your beautiful Mazda 6 can handle terrain that would leave other Cars stranded without a hitch.
3. 2023 Subaru Legacy – 5.9 inches (150mm):
The seventh-generation Legacy from Subaru upholds the midsize sedan tradition. In 2023, Subaru's family car will have new headlamps, a bigger grille, and a modified front bumper. A 2.4-liter turbocharged engine with 260 horsepower is standard on Sport and Touring XT variants.
All Legacy vehicles have continuously variable automatic transmissions (CVT) and all-wheel drive. The EPA believes that non-turbo cars get better fuel economy at 27 mpg in the city, 35 mpg on the highway, and 30 mpg combined. However, turbocharged models aren't far behind at 24 mpg in the city, 32 mpg on the highway, and 27 mpg combined.
4. 2023 Volvo S60 – 5.6 inches (142mm):
The 2023 Volvo S60 is a sleek and endearing sedan that offers a more relaxed driving experience than some sportier competitors. A new infotainment system and updated exterior styling are coming to the S60 range in 2023. Small design adjustments were made to the front and back bumpers, and some new wheel designs made up the mild look improvements.
With front- or all-wheel drive, the S60's non-hybrid engine produces 247 horsepower. The Recharge plug-in hybrid with solely all-wheel drive now has 400 horsepower, and the top-of-the-line Recharge Polestar Engineered is even sportier. The latter produces 523 pound-feet of torque and 455 horsepower.
5. 2022 Toyota Avalon AWD – 5.3 inches (134mm):
The Toyota Avalon is the right choice for you if you want a large vehicle with all-wheel drive but don't want an SUV. With its optional all-wheel-drive system, it boasts a 5.9-inch ground clearance. It also features a roomy backseat, a comfortable ride, and amazingly sporty handling.
The Toyota Avalon offers two powertrain options: one that runs solely on gasoline and another that uses a fuel-efficient hybrid system. It comes equipped with a 3.5-liter V-6 engine that produces 301 horsepower and 267 lb-ft of torque.
The EPA predicts up to 22/32 mpg city/highway mileage for the gas-only Avalon. The Avalon hybrid delivers up to 43/44 mpg, according to EPA estimates.
Top 5 Hatchbacks With High Ground Clearance:
1. 2023 Honda Civic Hatchback – 6.7 inches (170mm):
The Honda Civic has provided thrifty drivers with a compact car option for decades. The most recent generation, which includes the 2023 model, continues this heritage and goes above and above by providing attractive interior trim and several features that were recently regarded as luxuries.
Although the Honda Civic is available as a sedan, the Sport Hatchback is our favorite model. The base engine is a 158-hp 2.0-liter four-cylinder, while the enhanced engine is a turbocharged 1.5-liter four-cylinder that now makes 180 horsepower. Driving is a pleasure because of its comfortable ride, responsive steering, and energetic driving dynamics.
2. 2023 Mitsubishi Mirage – 6.3 inches (160mm):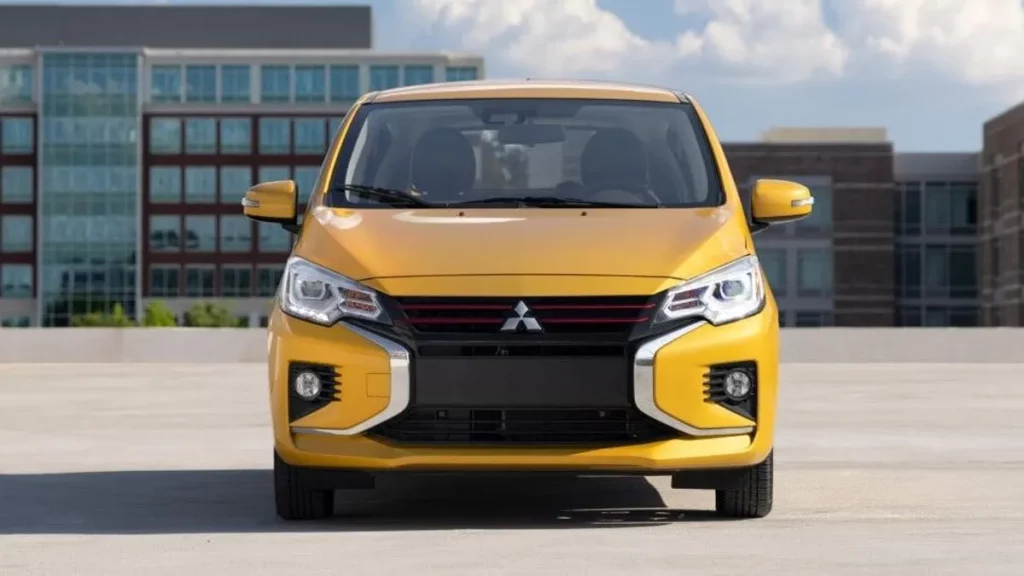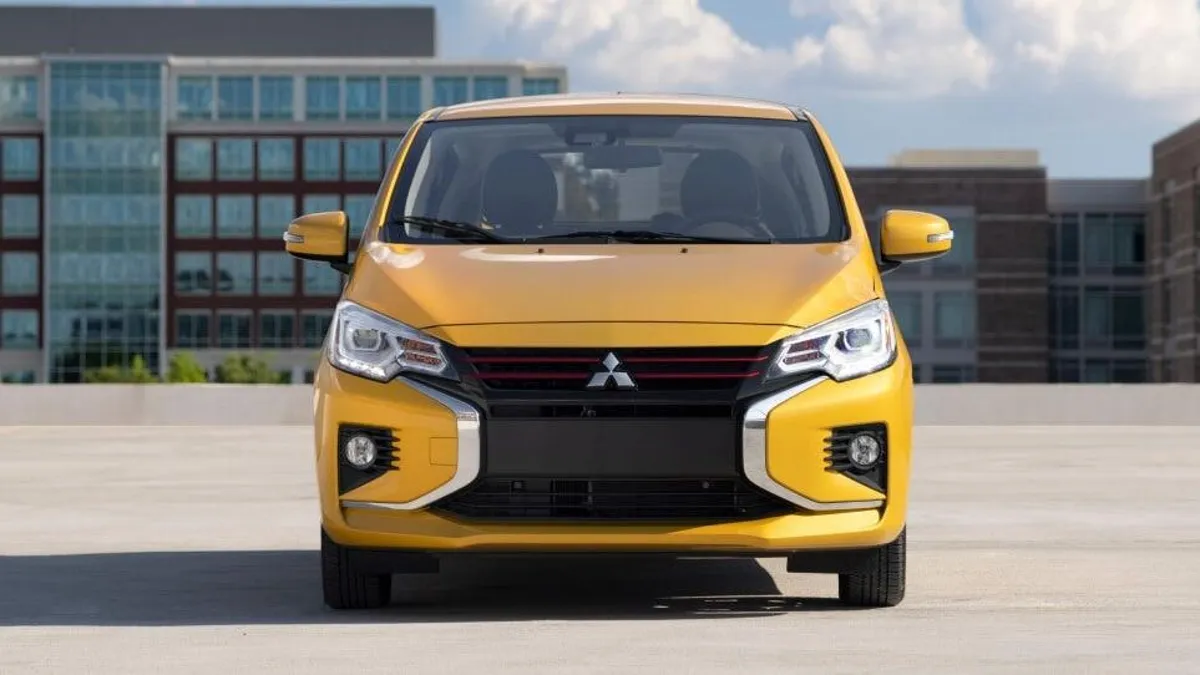 The Mitsubishi Mirage is a subcompact car with a decent starting price and the basic essential characteristics buyers look for in a new vehicle. There are two 2023 Mitsubishi Mirage body types to choose from: a 4-door hatchback and a 4-door Mirage G4 sedan.
All Mitsubishi Mirage hatchbacks are equipped with a 1.2-liter three-cylinder engine that produces a meager 78 horsepower and 74 pound-feet of torque. The front wheels of every Mirage receive power through a conventional CVT.
Despite its weak engine, the Mirage achieves an impressive 36/43 mpg in the city/highway. Mitsubishi primarily created these subcompact vehicles for developing nations where they would spend less time on smoothly paved roads.
3. 2023 Nissan Leaf – 5.9 inches (150mm):
The 2023 Nissan Leaf is a small, all-electric hatchback with a ground clearance of 5.9 inches. Since electric vehicles don't need to have exhaust pipes running beneath them, the Leaf outperformed other compact cars and achieved a ground clearance. The Leaf is a practical and inexpensive option for those who want to reduce their reliance on fuel.
A common Nissan Leaf is equipped with a lawnmower-sized electric motor producing 147 horsepower and a 40.0 kWh battery pack. The Leaf SV Plus receives a more powerful 214-hp electric engine and a bigger 62.0-kWh battery.
While not as flashy as those premium-branded offerings, the Leaf offers a spacious cabin. The interior is spacious enough to accommodate four adults, and there's a cargo area in the back for all of their belongings.
4. 2023 Mazda 3 – 5.5 inches (139mm):
The 2023 Mazda 3 is a compact car available in sedan or hatchback body styles. It features a stylish exterior design and a premium interior with high-quality materials and advanced technology. Two alternative motors are available for the Mazda 3, with the first being a 2.5-liter four-cylinder with 191 horsepower as standard.
With this engine, you can choose between front-wheel drive or all-wheel drive on the Carbon Edition and Premium grades. The more expensive models use a 2.5-liter turbocharged engine that produces 250 horsepower.
If buyers choose a front-wheel drive, they can receive a six-speed manual. The turbocharged hatchback with all-wheel drive gets 23/31 mpg in the city and on the highway, respectively.
5. 2023 Subaru Impreza – 5.1 inches (129mm):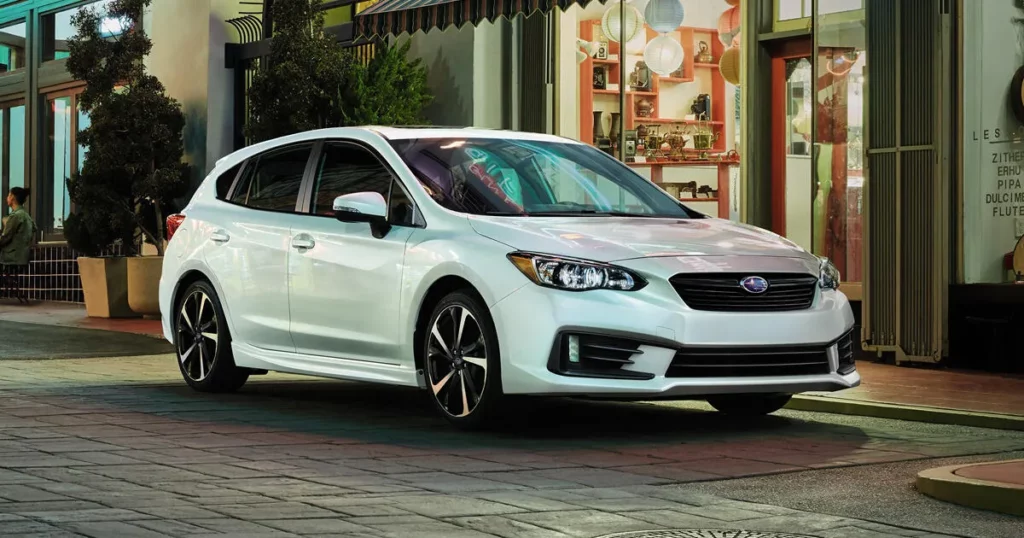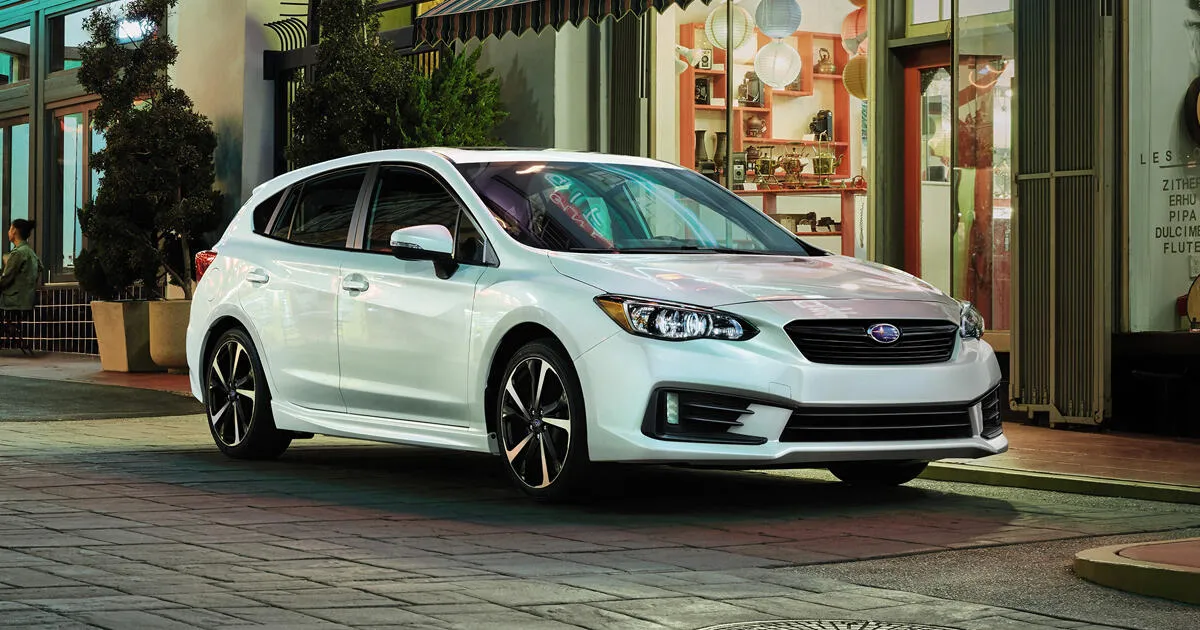 The 2023 Subaru Impreza hatchback is a standout vehicle with its spacious interiors and available all-wheel drive. The Impreza's responsive steering and assured composure provides a fun and engaging driving experience, making it a cut above the competition.
The Impreza has a four-cylinder engine that produces 152 horsepower and 145 lb-ft of torque, making it a tortoise in a class of hares. All-wheel drive is standard on the Impreza. It manages to balance ride and handling almost perfectly.
While Impreza's cabin lacks flair, it is beautifully constructed. Taller drivers will value the model's spacious cabin and generous front-seat legroom. The EPA rates the Impreza hatchback at 22 mpg in the city and 30 mpg on the highway.
Conclusion
In conclusion, cars with high ground clearance offer a range of benefits, including the ability to tackle rough terrain, improved visibility, and a more commanding driving position. The 15 cars listed here provide a diverse selection, catering to different needs and budgets.
Whether you're looking for a rugged SUV like the Jeep Wrangler or a more luxurious option like the Land Rover Range Rover, there is a high-clearance vehicle for everyone. These cars prove that ample space between the ground and your vehicle's undercarriage can be valuable in various driving scenarios.
We hope this list will help you to find the perfect high-clearance vehicle for you.