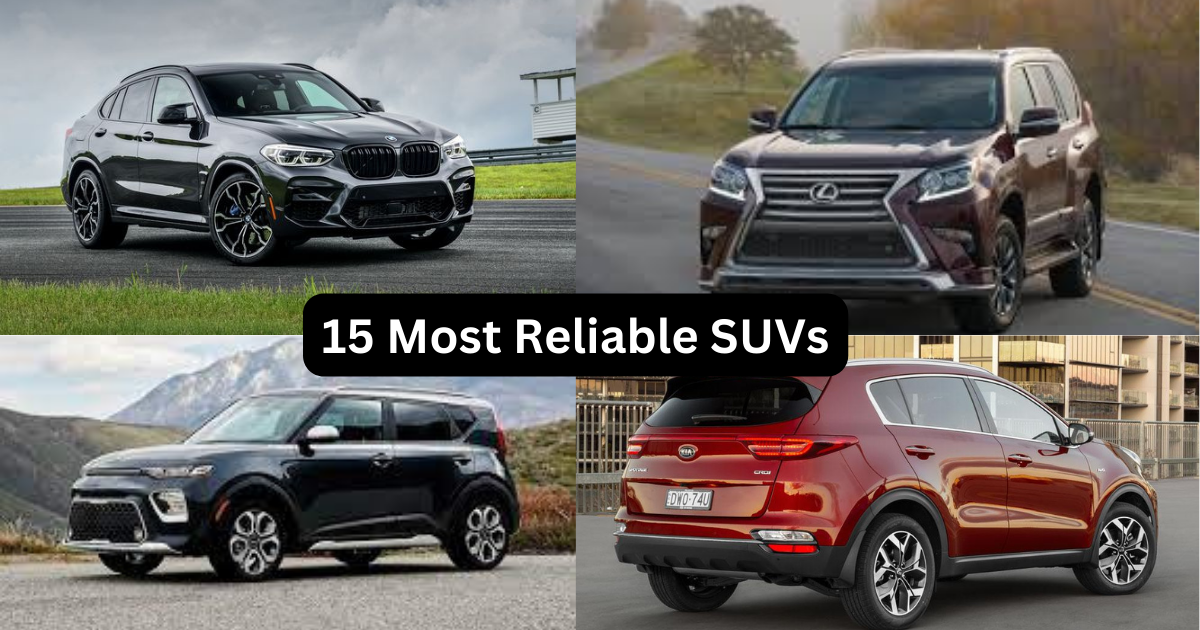 Sport utility vehicles (SUVs) are built for comfort and adventure, whether you're going to the home goods store or taking the family on a road trip. SUVs are distinguished by their utility attributes and strong engine performance. They are known for their toughness and speed, both on and off the road.
The choice ultimately comes down to taste and style because a huge variety of SUVs are jam-packed with luxuries and technology. When it comes to SUVs, reliability is important because it is the vehicle of choice for carrying all of our family and friends.
The main concern is whether the car will get you around without breaking down, which is what reliability is all about. If you're in the market for a new SUV, we've compiled an up-to-date list of the 15 most reliable models based on their J.D. Power Reliability Scores.
Most Dependable and Long Lasting SUVs:
Let's have a look at the most reliable Sports Utility Vehicles (SUVs) of all time:
#15. 2019 Honda CR-V: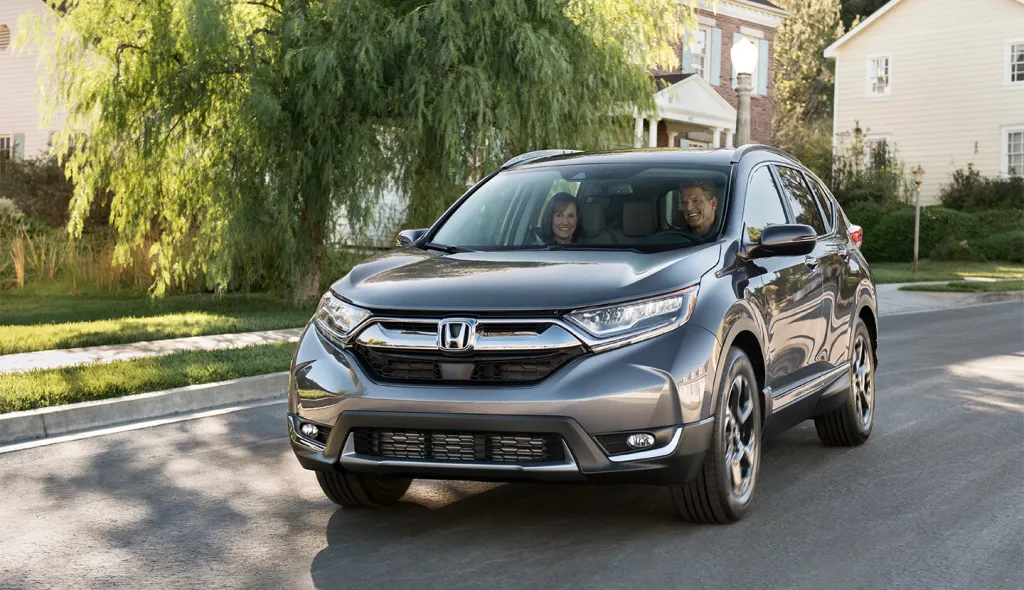 J.D. Power Reliability Score: 77/100
When it comes to reliability, the CR-V is right up there with the best of the compact SUVs. This Honda delivers best-in-class interior room and design, a smooth ride, and engines with enough power in addition to high rated reliability.
The CR-V was a great all-around car, so it was at the top of several lists of the best SUVs for 2019. The CR-V's base engine is a 2.4-liter four-cylinder with 184 horsepower, but the 1.5-liter four-cylinder turbocharged engine is more powerful and is rated at 190.
Both engines are paired with a continuously variable transmission (CVT) and front-wheel drive as standard or all-wheel drive as an option. The CR-V is exceptionally fuel-efficient with either engine, with the EPA estimated highway fuel efficiency varying between 31 and 34 mpg.
#14. 2022 Ford Escape Hybrid:
J.D. Power Reliability Score: 81/100
When it is about preserving the environment while still having access to the power of an internal combustion engine, hybrids are a top pick. The 2.5-liter three-cylinder engine powering the 2022 Ford Escape Hybrid can be switched to two cylinders for increased fuel efficiency.
This small engine is accompanied by an electric motor that can function as both the primary driving motor and an accessory to support the fuel-powered engine. The Escape strikes a decent balance between thrilling driving excitement and a smooth ride.
The majority of models come with Ford's Sync 3 infotainment system, which feels current even today. The compact SUV from Ford is a good pick and comes with high reliability ratings.
13. 2022 Mazda CX-9: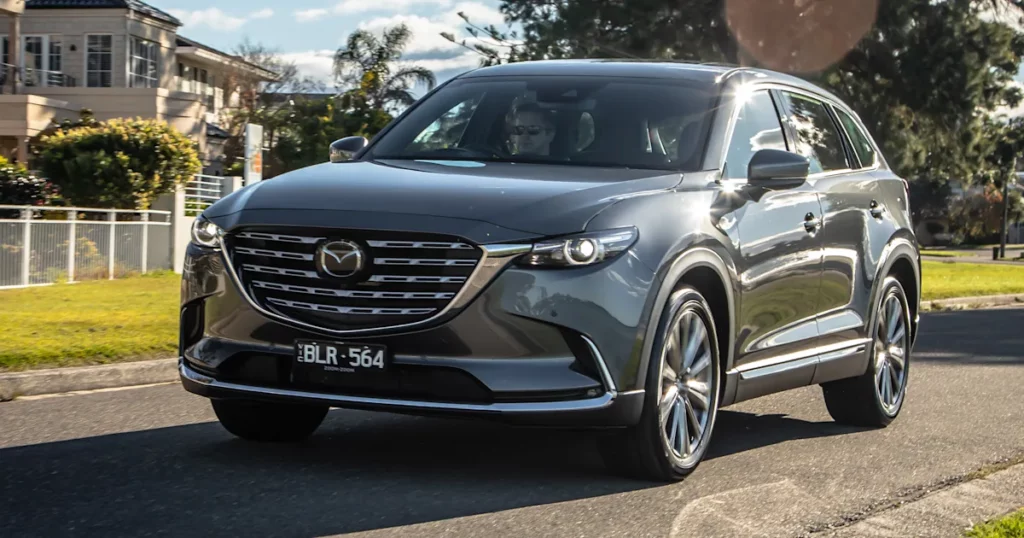 J.D. Power Reliability Score: 81/100
The Mazda CX-9 has a good reliability rating because of its exciting ride quality, sleek design, and premium interiors. A turbocharged 16-valve inline four-cylinder engine gives the 2022 Mazda CX-9 superior fuel economy than others in its class.
It is powered by a turbocharged 2.5-liter four-cylinder engine that generates 227 horsepower and 310 pound-feet of torque on standard fuel and 250 horsepower and 320 pound-feet of torque on premium fuel. Both all-wheel drive and a six-speed automatic transmission are standard.
The Mazda offers one of the best driving experiences in its class. Even when using lower octane fuel, the turbo-four seems quick and eager, and the steering and handling also feel more precise than you might expect from a three-row SUV.
#12. 2018 Hyundai Santa Fe:
J.D. Power Reliability Score: 82/100
Hyundai has become a byword for reliability, and the 2018 Hyundai Santa Fe is among the most reliable SUVs on the market. This midsize SUV has a lot of safety features, like automatic emergency braking, adaptive cruise control, pedestrian detection, lane departure warning, and more.
The Santa Fe's standard engine gets an EPA-estimated 22 mpg in the city and 29 mpg on the interstate, which is above average for its class. Moreover, Sante Fe has a great choice of engines, including a dynamic 240-horsepower turbocharged engine.
A brand-new Hyundai Santa Fe typically costs $42,660, while a three-year-old, lightly used Hyundai Santa Fe costs $29,774.
#11. 2022 Lincoln Corsair:
J.D. Power Reliability Score: 83/100
The 2022 Lincoln Corsair is reliable and secure, with a high safety rating and a tonne of driver-assistance features. Many different engine options are available, including a hybrid on the Grand Touring Model.
It offers a basic warranty of four years and 50,000 miles and a powertrain warranty of six years and 70,000 miles. The interior is quiet and beautiful, and the front seats are heated, adding to its comfort. Standard features include an 8-inch touch screen, smartphone connectivity, and a Wi-Fi hotspot.
The standard engine has enough power for the majority of driving operations. Although the Corsair isn't a sporty compact SUV, it does offer a strong steering feel and can absorb minor faults in the road.
#10. 2022 Subaru Forester:
J.D. Power Reliability Score: 84/100
Due to its high reliability ratings, Subaru is one of the most popular SUVs bought and sold in today's market. The base engine for the Forester is a 2.5-liter flat-four that offers excellent fuel efficiency.
It's one of the roomiest in its class, with 31.1 cubic feet of cargo space and 76.1 cubic feet when the back seats are folded down. There is plenty of room for five people to sit comfortably and stretch out their legs.
It boasts standard AWD, just like all Subarus, which sets it apart from most SUVs, and it gets better fuel efficiency than the class average. The Forester's basic safety equipment consists of a rear-seat reminder, AEB, and adaptive cruise control with automated headlamps that turn in response to the steering wheel.
#9. 2020 Toyota Highlander:
J.D. Power Reliability Score: 85/100
If you're looking for a family-friendly midsize SUV with three rows of seats, the 2020 Toyota Highlander will be a very economical and tempting option. It features a standard V6 engine, front or all-wheel drive option, a power driver's seat, automatic temperature control with three zones, alloy wheels, and more.
The Highlander's goals as a practical family hauler become even clearer when you add a plethora of safety and tech features, including an 8-inch touchscreen infotainment system, smartphone integration for Apple CarPlay and Android Auto, Amazon Alexa compatibility, adaptive cruise control, lane departure warning, etc.
#8. 2019 Chevrolet Equinox:
J.D. Power Reliability Score: 86/100
When talking about reliable SUVs, the Chevrolet Equinox is a must-mention. It's so dependable. This adorable small SUV is unbeatable for its superb reliability rating, quick handling, and spacious, comfy interiors. There are three different engine options.
The 1.5-liter turbo four-cylinder base engine produces 170 horsepower, while the 2.0-liter turbo four-cylinder tops out at 252 horsepower and provides the most power. The diesel engine only produces 137 horsepower but has excellent gas mileage.
The EPA estimates that the most efficient diesel model with front-wheel drive gets 39 mpg on the highway. Even the least fuel-efficient model with the larger engine and all-wheel drive has an EPA estimate of 28 mpg on the highway.
#7. 2017 Lexus NX 200t:
J.D. Power Reliability Score: 87/100
This finely designed SUV is on the list for a number of reasons. First, it has a powerful 2.0L turbocharged four-cylinder engine that generates 235 horsepower and 258 lb-ft of torque. That will enable you to travel without difficulty to the tennis courts or your aunt Sophia's residence in the neighbouring state.
Second, you'll adore its luxurious cabin, which has Lexus-exclusive upholstery, soft padding, and fine stitching. Furthermore, the 2017 Lexus NX 200t, with its 2.0L engine and FWD, achieves an EPA-estimated 25 mpg combined (24 mpg for AWD models).
#6. 2019 Kia Sportage:
J.D. Power Reliability Score: 88/100
The 2019 Kia Sportage is recognized for its contemporary and eye-catching design. It also has a well-deserved reputation as a very reliable compact SUV that lives up to the high reliability standards that Kia and its parent company, Hyundai, are known for.
The Sportage is praised for its everyday usability, luxury interior, smooth ride, and superb range of engines. Sportage has a 2.4-liter four-cylinder with 181 horsepower as the base engine. This engine gets up to 30 mpg on the highway and 21 mpg in the city, which is quite impressive.
A strong turbocharged engine can produce up to 240 horsepower. Both engines are paired with a six-speed automatic transmission and come standard with front-wheel drive. All-wheel drive is available as an option.
#5. 2021 BMW X4:
J.D. Power Reliability Score: 89/100
The BMW X4 gets a high reliability rating in the most recent J.D. Power rankings for small luxury SUVs. For a compact SUV, the BMW X4 has a lot of adaptability. There are two engine options, both of which come standard with an eight-speed automatic and all-wheel drive.
The base engine is a 2.0-liter turbocharged four-cylinder producing 248 hp, while the upgraded 3.0-liter turbocharged six-cylinder generates 355 hp. In EPA testing, the four-cylinder X4 achieved 29 mpg on the highway and 22 mpg in the city, while the six-cylinder model achieved 27 mpg on the highway and 20 mpg in the city.
It has a smaller cargo capacity than many of its competitors, but both rows of the seats are suitable for adults. Moreover, it offers Apple CarPlay and the user-friendly iDrive infotainment system.
#4. 2020 Kia Soul:
J.D. Power Reliability Score: 89/100
The Kia Soul is a quirky-yet-functional compact SUV. Its eye-catching, futuristic design offers plenty of head and legroom and adequate luggage space, and its upright, boxy form is quite useful.
The only available powertrain for 2020 is a 147-horsepower four-cylinder engine that supplies power to the front wheels via a continuously variable gearbox or a six-speed manual.
The Soul's internal arrangement is user-friendly and will continue to look modern for years, continuing the notion of form and function. Standard features include a USB port, Bluetooth, and an intuitive 7-inch touch-screen infotainment system that is compatible with Apple CarPlay and Android Auto.
#3. 2019 Hyundai Tucson: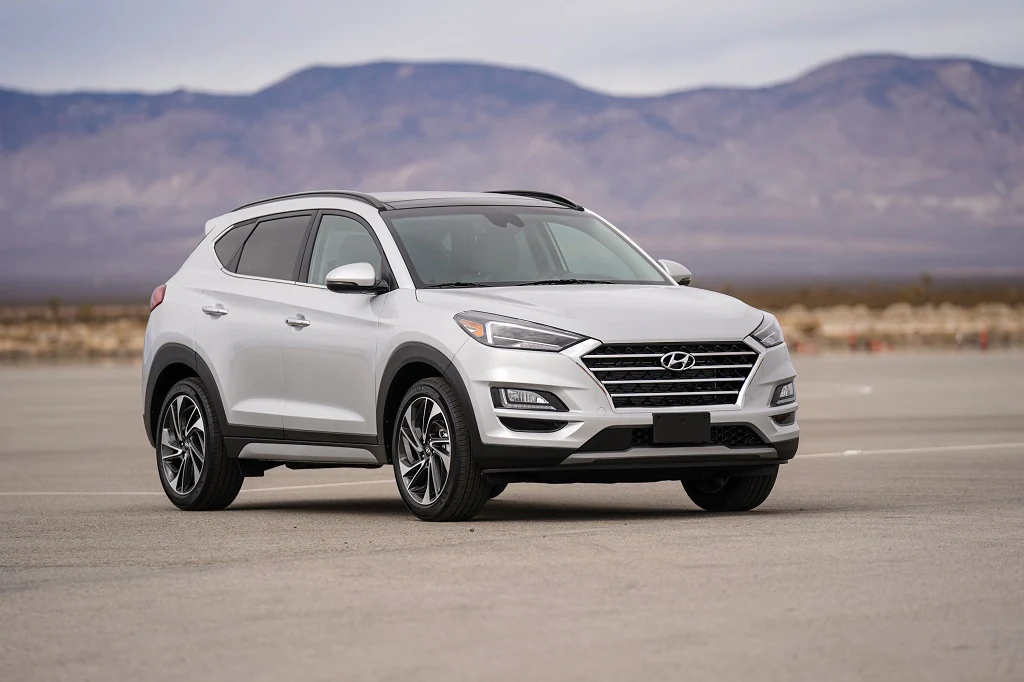 J.D. Power Reliability Score: 90/100
The 2019 Hyundai Tucson is an efficient, functional compact SUV that is both visually stunning and well-suited to modern living. Its compact size makes for quick city driving, and those who require simple connectivity functions benefit from its user-friendly infotainment system.
The standard four-cylinder engine generates 161 horsepower, while the other 2.4-liter four-cylinder engine delivers 181 horsepower. The Tucson includes a USB port, Bluetooth, and a 7-inch touch screen with Apple CarPlay and Android Auto as standard features.
In addition, it has advanced safety features like automated emergency braking, forward collision warning, lane-keeping assistance, and driver attention monitoring.
#2. 2020 Nissan Armada:
J.D. Power Reliability Score: 91/100
The Nissan Armada is a sizable, powerful SUV that can seat up to eight people and has a standard V8 engine that generates 390 horsepower. When properly equipped, the Armada can tow up to 8,500 pounds, which is fantastic for a sport-utility vehicle that serves families.
All three rows of the Armada's luxurious interior offer seating suitable for adults. This large SUV offers up to 95.4 cubic feet of luggage space and includes push-button start, automatic dual-zone climate control, and an 8-inch touch screen with navigation as standard equipment.
The average price of a brand-new Nissan Armada is $58,600, which is lower than average for the class. The typical price of a three-year-old used Nissan Armada is $40,078.
#1. 2018 Lexus GX: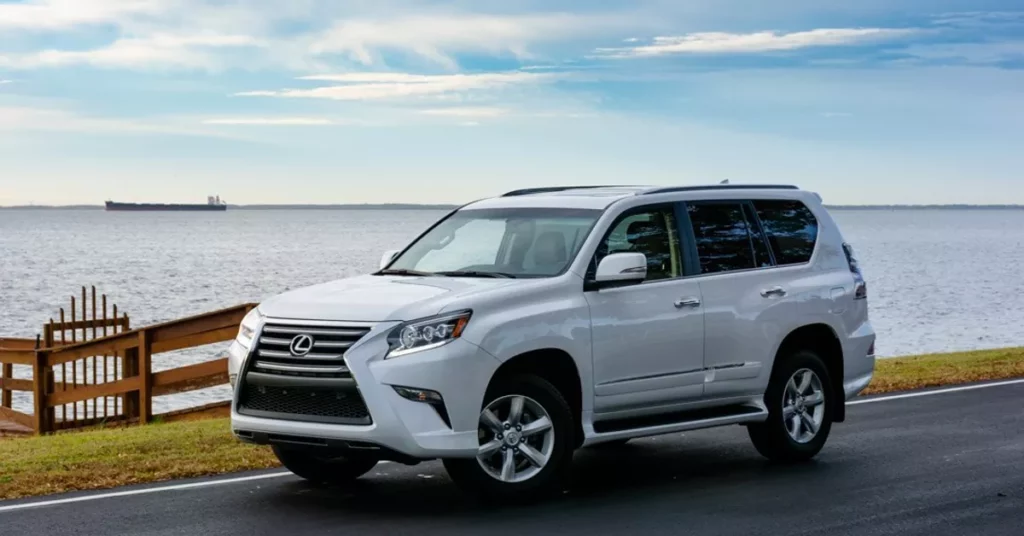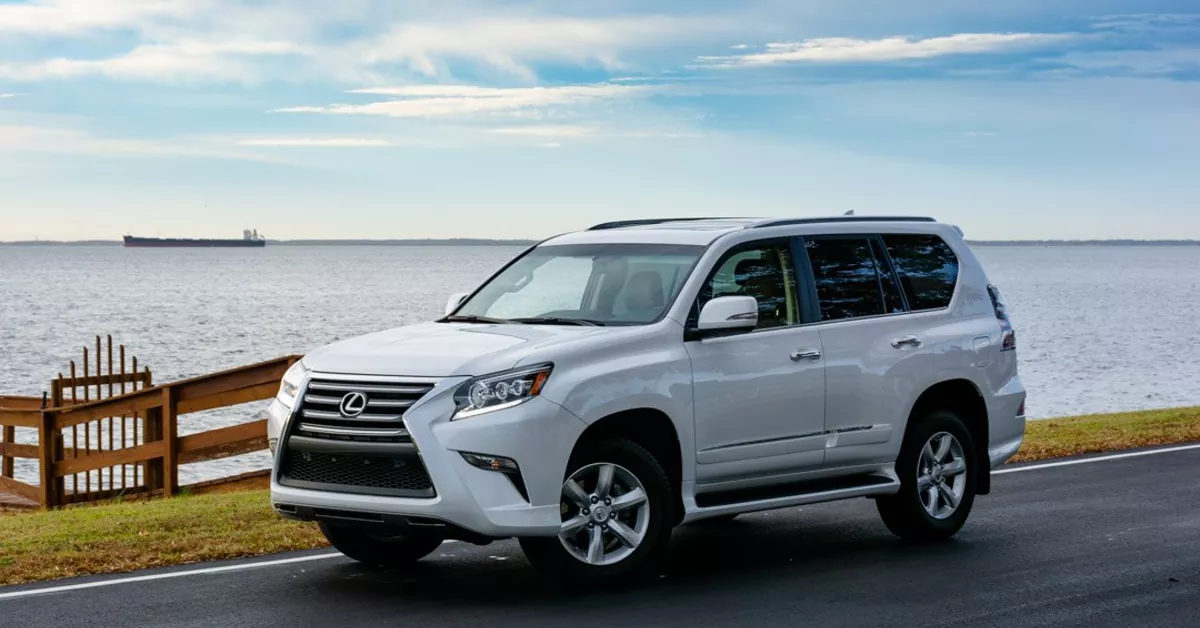 J.D. Power Reliability Score: 91/100
Some SUVs are good highway cruisers. Other SUVs are competent off-roaders. Few vehicles perform these two tasks as successfully as the Lexus GX. The GX has received a rating of over 90, with the best model year being 2018.
While the GX's cabin isn't as luxurious as other Lexus vehicles, it is one of the few luxury SUVs capable of going where others fear to venture. The GX has a 301-horsepower V8 engine as standard equipment.
Not too aggressive on the highway, but adequate for a confident creep on the path. Moreover, the GX offers 64.7 cubic feet of cargo space, accessible through a side-opening rear door.
Conclusion
SUVs have become incredibly popular due to their efficiency and versatility. Manufacturers have continued to introduce new crossovers or SUVs while eliminating sedans from their model lineups. While SUVs have become the dominant vehicle class, not all models are created equal.
We have assembled a list of the most reliable SUVs to help buyers in minimizing what may seem like an infinite number of possibilities in the SUV market. If you are looking for not only the most reliable SUV but also the most dependable car you can buy, the options presented in this blog are your best bet.
Frequently Asked Questions:
Here are some frequently asked questions about SUVs:
Q1: What is the most popular SUV in America?
The Toyota RAV-4 is currently the most popular SUV on the market, outselling the Honda CR-V by about 25,000 units. Toyota is currently the market leader, though this amount of sales could fluctuate.
Q2: Which SUV has the best fuel efficiency?
The most fuel-efficient SUV is the 2022 Ford Hybrid Escape. The combined fuel efficiency of the internal combustion engine and the electric motors is 40. Although the hybrid motor can travel 37 miles on its own without the help of the fuel-driven motor, this does not truly count when calculating the fuel economy.
Q3: Which SUV has the fewest problems?
When it comes to SUVs, Lexus is among the most reliable brands available. The models consistently score above 90 out of 100 for reliability. Ultimately, as things stand now, the 2020 Lexus NX Hybrid is the finest SUV to buy and has the fewest issues.