Automobiles such as cars, trucks, vans, and SUVs are crucial to everyday life and are the lifeline of most businesses worldwide. Therefore, the business of producing automobiles, the automotive sector, is an essential aspect of the global economy.
At the beginning of the 20th century, automotive manufacturers were confined to the continents of Europe and North America. However, thanks to the liberalization of several economies post WW II, automakers have crossed borders to seek opportunities in foreign lands. This has led to a scaling up of automobile production that has never been seen before.
This article closely examines the top 10 automakers based on their worldwide vehicle production number as of the end of 2022.
#1 Toyota Motor Corporation
In 2022, Toyota sold 9.56 million vehicles worldwide to become the #1 auto manufacturer. Toyota is a Japanese auto manufacturer that has been in business since 1937. Toyota's first full-size passenger car was the Toyopet Crown, launched in 1952. Besides a strong worldwide presence, Toyota has maintained strong sales numbers in the U.S. to stay within the #2 position consistently.
The Toyota Corolla became the world's all-time best-selling car model in 1997, surpassing the Volkswagen Beetle. The Corolla was the world's best-selling car of 2022, with annual sales of 1.12 million cars.
Related: Top 15 Japanese Car Brands 2023 | What Suits You More?
#2 Volkswagen Group
In 2022, the Volkswagen group sold 8.26 million vehicles globally, putting it in the #2 position worldwide. Volkswagen was founded in 1937 and is currently headquartered in Wolfsburg, Germany. The Volkswagen Beetle, which was Volkswagen's flagship model, was the world's most-sold car until the late 1990s.
Volkswagen's business includes cars, trucks, and light commercial vehicles. In addition to the Volkswagen car brand, the Volkswagen group also owns the premium brands Bugatti-Rimac, Porsche, Audi, Bentley, Lamborghini, and Ducati (motorcycles).
#3 Hyundai Motor Group
The Hyundai Motor Group sold 6.85 million vehicles worldwide in 2022. This puts HMG at the #3 position in worldwide vehicle production. The Hyundai Motor Group comprises three auto marques: Hyundai Motors, Kia Corporation, Genesis Motors, and the E.V. sub-brand Ioniq. Hyundai started in 1967, with its first model being the Cortina, developed in collaboration with Ford Motor Company.
Hyundai made significant strides in the automotive business by expanding into the U.S., Canadian, and large South Asian markets like India. Some of the successful Hyundai models include the Santa Fe SUV and Sonata.
#4 General Motors
The General Motors Corporation sold 5.9 million vehicles worldwide in 2022 to occupy the #4 position worldwide. Formed in 1908, the General Motors Corporation can be considered a pioneer in automotive innovation. Despite several mergers, acquisitions, and restructuring, G.M. still dominated the U.S. car market in sales in 2022, selling nearly 2.8 million vehicles.
G.M. has owned up upto 30 different car brands, owning upto 9 brands at its peak. G.M.'s current portfolio has been streamlined to only 4 brands: GMC, Buick, Cadillac, and Chevrolet.
#5 Stellantis Group
The Stellantis group sold 5.8 million vehicles in 2022, placing it in the #4 position worldwide. The Stellantis group was founded after Fiat Chrysler Automobiles N.V. (FCA) approached Peugeot S.A. (PSA) with a proposal of alliance in late 2019. The merger was approved in Jan 2021, and the resulting group was renamed Stellantis N.V.
The current lineup brands that Stellantis owns are Abarth, Alfa Romeo, Chrysler, Dodge, Ram, Peugeot, Citroën, DS Automobiles, Fiat, Jeep, Lancia, Maserati, Opel, and Vauxhall.
#6 Ford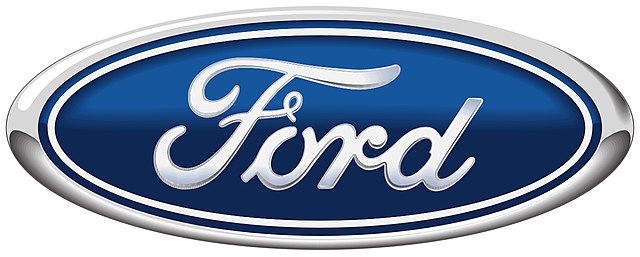 Ford ended 2022 with an annual sales figure of 4.2 million vehicles worldwide. Ford was founded in 1903 by Henry Ford. Ford was the world's pioneer in the mass production of cars, starting with the Model T. Many car manufacturers subsequent to Ford, including Toyota, followed in the footsteps of Ford's mass manufacturing practices.
The current marques under Ford include Ford and Lincoln. In the past, Ford has owned iconic brands like Aston Martin, Jaguar, and Landrover.
Related: TOP 10 US Car Brands | Most Popular Car Brands of America
#7 Honda
In 2022, Honda sold 4.1 million vehicles worldwide to take 7th place. Honda is a global automotive conglomerate that started as a motorcycle brand and diversified into cars. The Honda brand has dominated worldwide motorcycle sales since 1964 and continues to do so. Honda produced its first car, the S500 sportscar, in 1963 and started U.S. production in 1980.
#8 Nissan
Nissan took eighth place in 2022 with a global sales figure of 3.2 million vehicles. Nissan, formally known as the Nissan Motor Corporation originated in Japan in 1914. Nissan sold cars in the U.S. market under the brand name Datsun. The Datsun 240 Z, nicknamed the Fairlady Z, was one of the biggest successes of Nissan in the U.S. market.
The Datsun brand name was phased out in 2020. Nissan currently produces cars under two marques: Nissan and Infiniti. Nissan is well known for its motorsport achievements through its performance sub-brand Nismo.
#9 BMW
In 2022 BMW sold 2.4 million vehicles worldwide and was placed at #9 in global sales. BMW (Bayerische Motoren Werke AG) started as an aircraft engine manufacturing company and kickstarted its automotive venture with motorcycles in 1923. It then ventured into car production in 1928, producing the Austin 7 initially.
BMW produces cars that cater to the premium, luxury, and performance market segments. BMW produces cars from compact cars like the 1-series upto to the 8-series, in addition to its SUV range called the X series.
#10 Changan
Chang'an, in 2022, produced 2.34 million units worldwide to clinch 10th place in global automotive sales. Chang'an Automobile Co., Ltd was founded in 1862 to manufacture military supplies, making it China's oldest automobile manufacturer. Chang'an is a government-owned entity that started producing cars in 1959.
Chang'an currently owns the brands Changan, Oshan, Shenlan, and Kaicene. The product segments range from passenger cars to premium SUVs and EVs.
Conclusion
Post the 2020 pandemic-caused economic downturn, car manufacturing is now starting to pick up the pace and rise back up to its original growth levels. Also, recently, with the consolidation of large brand groups like Stellantis, the market dynamics have seen a shift. In this article, we have examined the 10 most dominant companies that ruled the car market in 2022.
Frequently Asked Questions
Who is the largest car manufacturer in the world?
In 2022, the largest car manufacturer globally was Toyota. Toyota produced 9.56 million vehicles worldwide. Toyota has gained a reputation for being the most reliable of vehicles. It is quite common to see Toyota owners who drive a vehicle that has done more than 3 million miles without requiring any engine rebuild.
Is G.M. or Ford a bigger car company?
In 2022, going by the number of vehicles produced, GM is a bigger vehicle producer than Ford (G.M.: 5.9 million Ford: 4.2 million vehicles.) Going by revenue, Ford and G.M. made nearly the same total revenue of $158 billion and $156.7 billion, respectively.
Who are the big 3 companies in cars?
In the 1950s and 60s, the "Big 3" referred to the 3 largest auto manufacturers in the U.S. at the time: Ford, General Motors, and Chrysler. Since competition from the rest of the world had not caught up by then, the Big 3 were also the top 3 automakers in the world. In later decades, for many reasons, companies like Toyota, Volkswagen, and BMW started to overtake the traditional Big 3.