The Tyne Bridge, which connects Newcastle-upon-Tyne with neighboring town Gateshead, is the most recognized and famous of the seven bridges that cross the River Tyne in the center area known as the NewcastleGateshead Quayside.
The Tyne Bridge was constructed by the engineering company Mott, Hay, and Anderson and built by Dorman Long and Co. of Middlesbrough, who began building the Sydney Harbour Bridge three years later, in 1932.
It is a 398m long road bridge with a 162m arch span that is made up of two parabolic trusses with Warren bracing. It is 17.1m wide and 59m tall, with a 25.6m elevation above high water and a structural steel weight of 7,100 tonnes.
The Tyne Bridge was the world's longest single-span bridge at the time it was built, and it was formally unveiled on October 10, 1928, by King George V.
The Tyne Bridge's towers were initially intended to be five-story warehouses made of Cornish granite. However, the interior floors of the warehouses in the bridge's towers were never finished, and therefore the storage facilities were never utilized. Although they are no longer in use, lifts for people and cargo were constructed in the towers to offer access to the Quayside. The Tyne Bridge Towers are available to the public regularly as part of Heritage Open Days, which occur in September each year.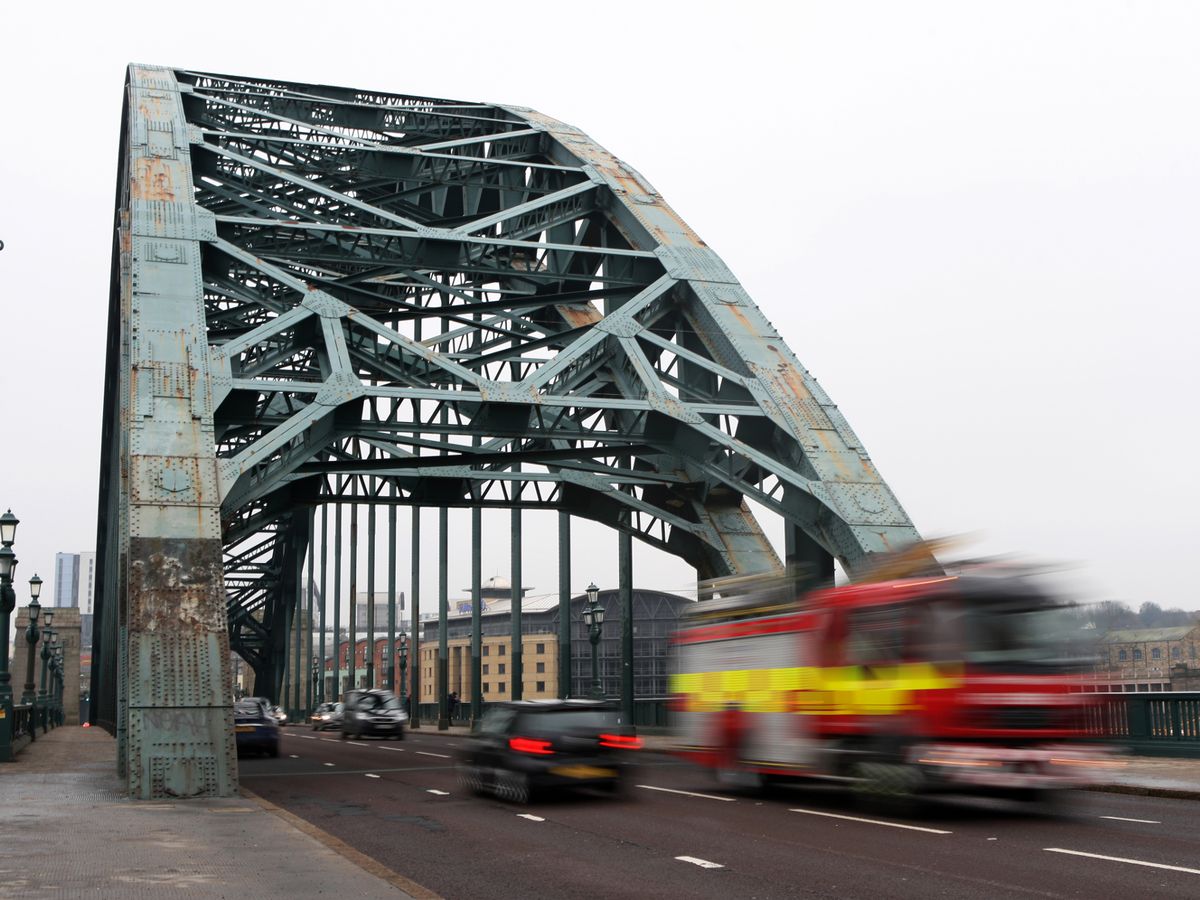 The bridge was exceptional in that it was a toll-free crossing, and it cost a total of £1.2 million to build, with the government funding 60 percent of it.
The Tyne Bridge is arguably best known for hosting the annual Great North Run, which attracts 52,000 runners and is followed by a Red Arrows performance.