When designing bridges, designers rarely consider making them circular, yet that is just what Uruguayan architect Rafael Violy has done.
The bridge across the Laguna Garzón in Uruguay was reopened to the public, leaving many asking why such a construction was ever created. Unlike many purely architectural structures, this bridge has a functional purpose.
Why Circular Shape?
The bridge's designers intended to find a method to halt traffic while simultaneously compelling drivers to look around and appreciate their surroundings. Years of governmental discussion resulted in the non-traditional circular design. The radius of the bridge is 51.5 m, with two straight parts at the entrances measuring 46 meters. This design allows for two lanes of traffic while also providing a pond in the center for fishing.
If this bridge design looks astonishing to you, then you must take a look at the Netherlands' bridge pass under (not over!) water: Veluwemeer Aqueduct.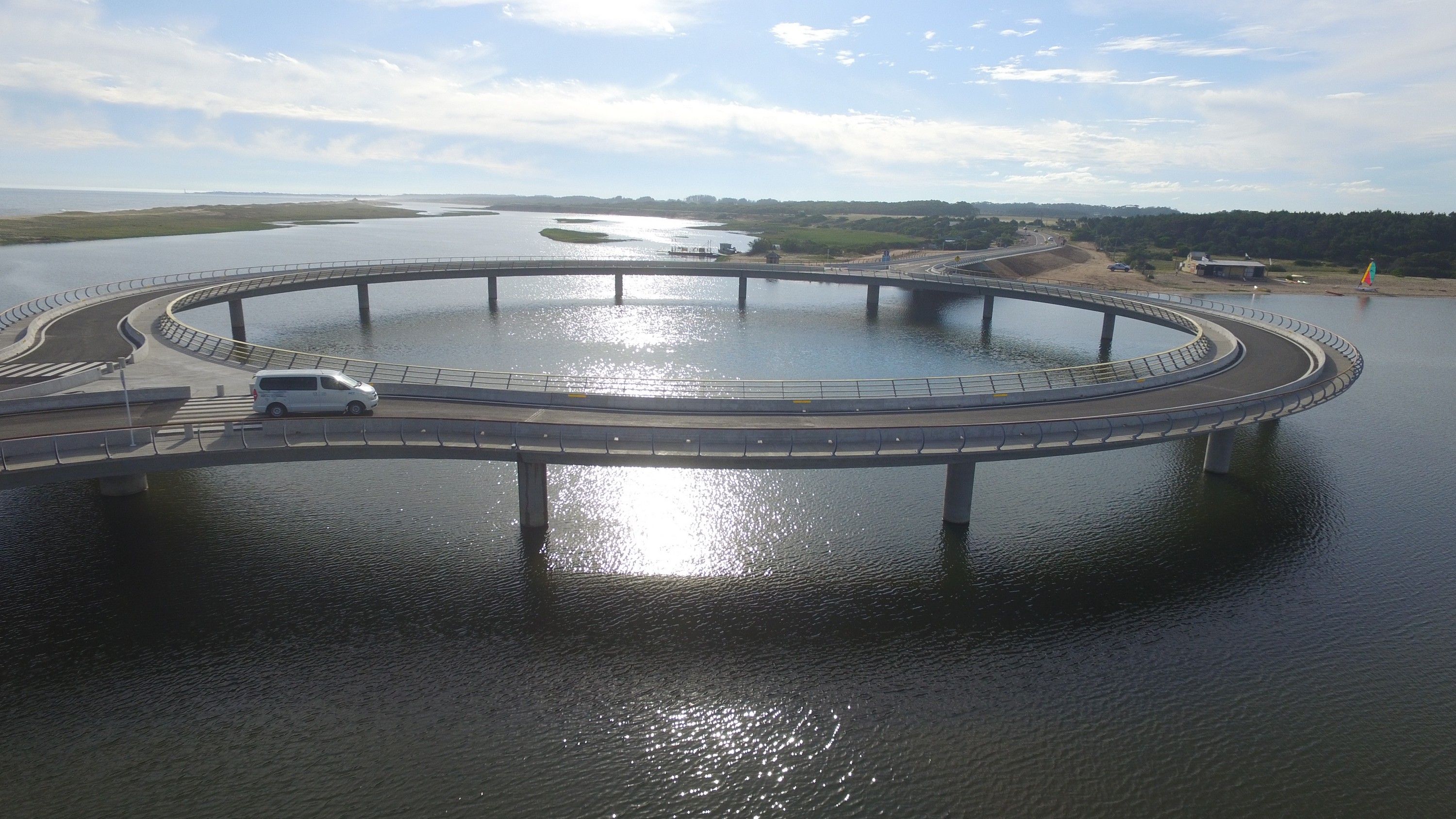 "The Puente Laguna Garzón aimed to change a typical automotive crossing into an event that slows driving speed, provides an opportunity to appreciate panoramic views of spectacular scenery, and establish a pedestrian space in the center," said the architect Rafael Violy.
Bridge Construction & Cost
Construction began in late 2014, and the project was completed a little more than a year later. The total cost of the route is anticipated to be $11 million, with $10 million coming from private sources. This architectural design, unlike many others, was indeed required. Before the completion of the bridges, vehicles seeking to pass between the counties of Maldonado and Rocha would have to load onto a raft and across the water separately. Over 1000 cars are expected to utilize the new bridge daily, making their journeys significantly faster than previously.
The Uruguayan administration hopes to usher in a new era for the country, emphasizing tourism and sustainability. In 2015, Uruguay welcomed 2.9 million tourists, a significant rise over the previous year. Officials hope that by building this bridge, they would attract both visitors and people to Rocha's mainly undeveloped coastline.
Conclusion
Circular bridges are numerous; however, they are rarely used for vehicle traffic. The beauty of a circular structure is combined with vital practical components of its design and the wonder of the scenery in the Laguna Garzón bridge.
While the project's scale does not draw attention to itself, the bridge generates a lot of curiosity, precisely as the designers and officials planned.