Do you know what it is that makes a car bad? Is it the worst-looking car on the road? The most terrible interior? Which ride was the most unpleasant? Is it the most unreliable or badly constructed? Is it a mix of all of these factors? It's not enough for us to say that an automobile is bad if it has a large number of these flaws, but it must also have none of the positive features that make a car outstanding.
Several cars have been manufactured and sold through dealerships over the years by car designers and manufacturers. You may select from a wide variety of terrible vehicles. Most of the nominees for this list came from the late 1960s through the early 2000s.
The following is a list of the 20 worst cars ever built.
20th-worst: AMC Pacer – 1978
The AMC Pacer, named a "fishbowl on wheels" by many, became a vehicle that students would beg their parents to park a block away from school in order to avoid being recognized.
As if it wasn't odd enough, it had an extra four inches of length on the passenger door.
The AMC was phased out after just five years of production.
19th-worst: Trabant P50 – 1957
The East German version of the VW Beetle.
They had no brake lights or turn signals, and even the most basic luxuries were commonly absent from Trabants.
18th-worst: Aston Martin Cygnet – 2011
Aston Martin logos on a Toyota iQ with the Toyota badges removed and a Pricing of $50,000.
As far as this list goes, the Cygnet doesn't make the cut because its primary purpose was not to be a high-quality vehicle. Aston Martin designed the fuel-efficient city vehicle because of the European Union's new fleet average emissions requirements.
Just over two years into Cygnet's existence, Aston Martin halted the manufacture of the car.
17th-worst: Chevy Vega – 1971
This car's aluminum engine consumed oil like it was its job. In his book, Chevrolet's CEO John DeLorean famously claimed that he realized it was a terrible indicator when the Vega broke down eight miles into a test run and was a negative sign.
16th-worst: PT Cruiser Convertible – 2005
I can't think of many things worse than being a "PT Loser" and driving one of these eyesores around town.
15th-worst: Suzuki X90 – 1995
If you've seen this car, you may not be surprised that Suzuki no longer makes cars in the United States.
It's almost as if the car's manufacturers forgot about the central portion of the vehicle since it looks nearly the same in both directions.
14th-worst: Cadillac Cimarron – 1982
While trying to compete with BMW and Mercedes-Benz in the premium small car market of the early 1980s, Chevrolet Cavalier was dressed up with cheap fabrics and accessories, Cadillac badges were attached, the name Cimarron was given for the car, and it was sold under that name.
Cadillac consumers and the brand's good name were ruined in this obvious disrespect to the brand and its reputation in the 1980s by General Motors.
13th-worst: BMW Isetta – 1955
This three-wheeled city vehicle with a single-engine and 12 horsepower could be the most ridiculous German vehicle ever manufactured. The Isetta was a bad vehicle with just one front door and no reverse gear.
Because the occupants were unable to move or leave the car when parked nose-in, this added to the embarrassment of being spotted in this car in a tight parking position.
12th-worst: Saturn Ion – 2003
Not only did the Ion contribute to Saturn's failure, but it has bothered its owners to this day because of its low quality and boring design. More than two-and-a-half million General Motors cars were issued an ignition switch recall in February 2014. Every Saturn Ion ever produced was included in this recall.
11th-worst: Ford Pinto – 1971
One of the worst automobiles of all time is any vehicle that caught on fire in low-speed rear-end crashes without any apparent reason.
Even worse, Ford concluded that paying up the damages for the victims ($50 million) was more financially beneficial than recalling and securing their rear ends ($121 million) in its infamous cost-benefit study.
10th-worst: Lincoln Continental Mark IV – 1972
The term "hunk of junk" may have its derivation found without the need for extensive online research.
There's nothing particularly appealing about this fifth-generation version of the Lincoln Continental Mark IV, which was once a proud American luxury car.
When developing this vehicle, I bet no one mentioned the term "accuracy" at any meeting.
9th-worst: Reliant Robin – 1973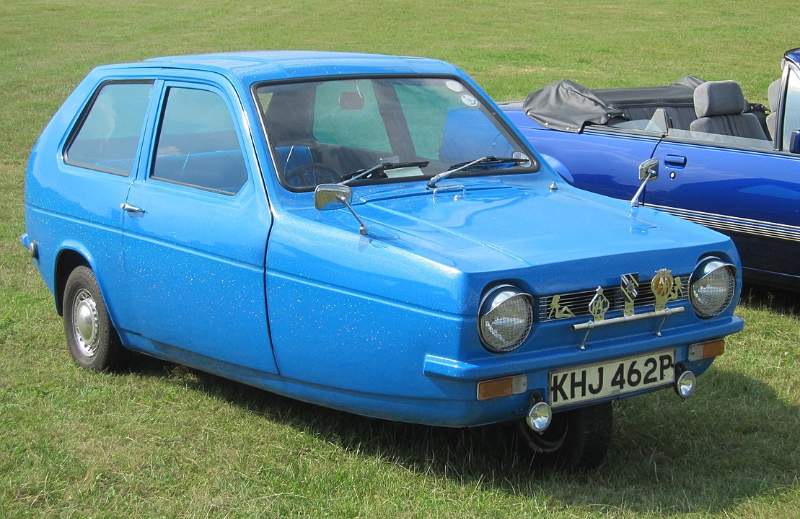 With just three wheels, it's one of the most unusual cars on our list.
Having three wheels wasn't the problem. It was where they were positioned: two in the back and one in front of the vehicle. When the car was driven at speeds above 25 mph or at an angle of 45 degrees, it became extremely unstable. Despite its strangeness and inability to be used, the car's uniqueness led to a devoted fan base.
As long as you don't take it too seriously, this car is a lot of fun.
8th-worst: Ford Mustang II – 1974
As far as automotive battles go, Ford Mustang vs. Chevrolet Camaro is one of the most intense. But even the most enthusiastic Mustang lover would agree that the 1974 Mustang II was a piece of garbage and a car that humiliated Mustang and its usually outstanding series of American muscle cars.
7th-worst: FSO Polonez – 1978
Many people believe the FSO Polonez to be one of the most unreliable and visually displeasing cars ever built.
Only by drinking four liters of alcohol could [the stylist] have attempted to create this automobile.
6th-worst: Citroen Pluriel – 2003
There is nothing practical about this vehicle, except the appearance that looks like a gumball.
In addition to removing the roof manually, which takes a lot of time, you also need a LEGO instruction booklet to put it back together. Once the top has been removed, the parts are too large to fit in the car, making the whole process feel like a bad joke…
5th-worst: BMW X6 – 2009
What the heck is this thing? According to Jeremey Clarkson, host of Top Gear, "the stupidest car in the world" is the BMW X6.
A car that looks and rides like a sedan but still has the tall driving posture and roughness of an off-roader is what this vehicle is. But the self-described "sports activity vehicle," or SAV, from BMW, cannot perform either function successfully.
With its $55,900 Price and what you'd expect from BMW in mind, the BMW X6 is worse than some of the other vehicles on this list, even if it's not as awful as some of the others.
4th-worst: Lexus SC 430 – 2002
The 2002 Lexus SC 430 comes in at number four. This is a Lexus, so don't expect to be disappointed by the vehicle's construction or interior.
However, this is what you've come to expect from the brand. With a price tag of $61,055 and a maintenance bill that's more than double that, people are understandably expecting something out of the norm from this vehicle. For a car with a "sporty" look, however, Lexus delivers only 300 BPH, which isn't nearly enough to keep up with the massive weight of this Lexus.
3rd-worst: Pontiac Aztek – 2001
The Pontiac Aztek is not cool because of Walter White. If you think Walter White can't make anything cool, that's a different conversation.
This automobile is painfully ironic. To the untrained eye, the Aztek's front end appears as if General Motors designed an SUV and then decided to lop off the hood of a Pontiac Grand Prix and stick it on top like a baseball cap.
2nd-worst: Yugo GV – 1985
The Yugo is a Yugoslav-made communist automobile, like the FSO Polonez and Trabant before it.
After being released in the United States in 1985 at $3,990, Yugo rapidly became a classic example of the phrase, "you get what you pay for."
At whatever price level, Consumer Reports rates the Yugo "hard to recommend" and concludes, "you'd be better off buying an excellent used car than a new Yugo."
To make matters worse, the Hagerty Insurance "Most Questionable Cars" list includes only one non-American-made vehicle: the Yugo.
The Worst Car of All Time: Eagle Premier – 1989
That's not that awful," you may think as you glance at this vehicle. What makes this car particularly horrible is not what it is, but rather what it is not.
You feel nothing as soon as you get in this vehicle. The Eagle Premier doesn't provide anything remarkable or unusual. There is a similarity between the Eagle Premier's design and that of a four-year-old kid's crayon picture of an automobile. It lacks style. It's slow. Despite being marketed as a luxury vehicle, it is anything but. It doesn't get very good mileage, either. It's the most uninteresting vehicle on the planet.
What do you think of this list? Do you agree with us about these cars? And what other cars do you suggest adding to the list?