Imagine you're just starting with motorcycles, and you're eager to learn to ride safely and get your very first bike. Most likely, you've visited motorcycle shops to test out a few options and searched the internet to figure out which motorcycle is the right fit for your body size.
There are so many different motorcycles out there that it can be overwhelming. Even if you have a basic idea of what you want to do with your motorcycle, there are many types to choose from.
In this article, we'll explore the different types of motorcycles. We'll break down what each kind is good for, so whether you're just starting or thinking about a change, you can make an informed decision.
Our goal is to help you choose the perfect motorcycle that matches your style, preferences, and the kind of adventures you want to have on the road. So, without further ado, let's begin.
Dirt Bike
Dirt bikes are purpose-built for off-road adventures. These two-wheelers can handle rough and muddy terrains. Riders can go to remote places that only a few people visit. They stand out from other motorcycles due to their taller seats and higher suspension, which enhance comfort and allow for an upright riding position.
While dirt bikes are heavier compared to some other types, this added weight helps riders conquer more ambitious off-road goals.
However, it's essential to note that dirt bikes lack turn signals and lights, so planning your rides during daylight hours or arranging transportation like a truck bed or trailer is crucial for a safe adventure.
Primary Aspects
Ideal for off-road adventures.
Features higher suspension for added comfort.
Supports an upright riding position.
Suitable for both beginner dirt bikers and experienced riders.
Examples
Honda CRF450X
KTM 450 EXC-F
Yamaha WR450F
Sport Bike
Sport bikes are the choice for those seeking speed and agility. These motorcycles are typically lighter, thanks to the extensive use of aluminum components, which enhances maneuverability. Riders assume a forward-leaning position to optimize ergonomics for high-speed cornering.
While sport bikes often come with engines around 600cc, this isn't a strict rule. They are known for their complex suspension systems that raise the seat to prevent the scraping of footpegs. Sport bikes also incorporate high-performance braking systems and cutting-edge technology, making them the preferred choice for intermediate and experienced riders.
However, it's important to note that sport bikes are generally not recommended for beginners unless they opt for low-powered and heavier models.
Primary Aspects
Excellent choice for intermediate and experienced riders.
Features high-tech components, including advanced suspensions and braking systems.
Riders assume a forward-leaning riding position.
Ideal for high-speed riding.
Examples
Suzuki GSX-R1000
Kawasaki Ninja ZX-6R
Ducati Panigale V4
Dual-Sport (Adventure-Sport Motorbike)
Dual-sport bikes, sometimes known as adventure bikes, are a versatile hybrid that combines the features of dirt bikes and sports motorcycles. They are designed for riders who want the freedom to go anywhere and do anything on two wheels.
Dual-sport bikes come in two main categories: enduro and adventure bikes. Enduro models are lightweight and built for long-distance off-road rides, while adventure bikes offer superior comfort and off-road capabilities.
With their long-travel suspension and powerful engines, dual-sport bikes excel in off-road riding while still providing the versatility of on-road features such as lights and off-road essentials like knobby tires. They are perfect for creating lasting memories during extended weekend rides.
Primary Aspects
A perfect blend of sport and dirt bike features.
Rugged and powerful with a straightforward design.
Riders assume a neutral, upright riding position.
Suitable for both beginner and experienced riders.
Examples
BMW F 850 GS
Honda Africa Twin
KTM 790 Adventure
Cruiser
Cruisers, often referred to as chopper bikes, are designed for comfortable and laid-back rides. These motorcycles are primarily intended for on-road journeys, featuring lower suspension systems and low seat heights.
Cruisers offer ample storage space for items like rucksacks, making them suitable for weekend tours. Their design allows for customization, including the removal of accessories like windscreens and passenger backrests. While cruisers are ideal for relaxed, low-speed rides, they can be upgraded for improved engine performance for longer or faster journeys.
Primary Aspects
Offers a comfortable and leisurely riding experience.
Ideal for weekend tours.
Supports a leaned-back riding position.
Suitable for both novice and experienced riders.
Examples
Harley-Davidson Softail Deluxe
Indian Scout Bobber
Yamaha Bolt
Touring Bike (Dresser)
Touring bikes, also known as dressers, are among the larger motorcycle types. These cross-country motorcycles provide generous storage space, powerful engines, and excellent ergonomics for hours of comfortable riding.
Touring bikes often come equipped with high-tech features to enhance long-distance rides, including heated seats, electronic suspension systems, GPS navigation screens, audio systems, intercoms, and Bluetooth connectivity.
They are the perfect choice for riders looking to quench their wanderlust or embark on cross-border adventures in search of freedom and exploration.
Primary Aspects
Large bike with a wide seat for superior comfort.
Upright riding position.
Loaded with features for cozy, long-distance journeys.
Suitable for riders of all skill levels.
Examples
Honda Gold Wing
BMW K 1600 B
Harley-Davidson Electra Glide
Tourer
Sport-touring motorcycles are hybrids that combine the elements of sport and touring bikes. These two-wheelers offer the perfect blend of comfort and versatility for long road trips requiring luggage or additional gear.
While sport tourers are not as focused on high-speed performance as pure sport bikes, most models feature mid-range engines with good aerodynamics. Riders assume an upright riding position, allowing them to enjoy the surroundings during their journeys.
Primary Aspects
Multipurpose bike ideal for long-distance rides.
Large and powerful with an upright riding position.
Perfect for extended road trips.
Suitable for riders of all skill levels.
Examples
Yamaha Tracer 900
Suzuki V-Strom 1050
Kawasaki Versys 650
Supermoto
Supermoto motorcycles are a unique blend of dirt bikes and street bikes. They feature the tall stance of dirt bikes combined with the exceptional braking system, grip, and speed of sports bikes. Supermotos are not designed for long-distance touring and may become uncomfortable after hours of travel.
However, they excel in quick acceleration, providing an exhilarating experience for weekend on-road adventures.
Primary Aspects
Multipurpose bikes are ideal for long-distance rides.
Large and powerful with an upright riding position.
Perfect for extended road trips.
Suitable for riders of all skill levels.
Examples
Husqvarna 701 Supermoto
KTM 690 SMC R
Aprilia Dorsoduro 900
Scooter
Scooters come in a range of sizes, from small city bikes to larger 650cc machines. Most scooters feature high-tech elements such as fuel injection, ABS, and automatic transmission. Some models are electric-powered. Scooters are designed for city commutes and offer acceptable speed limits and torque for navigating metropolitan areas conveniently. They also provide minimal storage space for items like groceries or a change of clothes.
Primary Aspects
Visually appealing and technologically advanced.
Excellent fuel economy.
Outstanding weather protection features.
Practical for city commuting.
Low seat height for an upright riding position.
Examples
Vespa Primavera 150
Honda PCX150
Yamaha XMAX 300
Bagger
Baggers are lightweight motorcycles with smaller fairings and side cases compared to standard touring bikes. They feature some luxury touches, though not as extensive as those on traditional touring bikes. Baggers are designed for relaxed weekend getaways or rally road adventures. They come equipped with navigation and audio systems to enhance the comfort of long-distance rides.
Primary Aspects
A minimalist-style touring bike.
Lightweight and practical for weekend getaways.
Average seat height with a neutral riding position.
Customizable to enhance capacity and comfort.
Vintage aesthetics.
Examples
Indian Chieftain Dark Horse
Harley-Davidson Street Glide Special
BMW K 1600 B Grand America
Bobber
Bobber is a style for customizing motorcycles rather than a distinct motorcycle type. It involves shedding all unnecessary components, aiming for maximum speed and mobility. Bobbers are highly customizable and functional for everyday use, offering an upright riding position and excellent fuel efficiency.
Primary Aspects
Functional and customizable for daily use.
Highly customizable.
Upright riding position.
Great fuel efficiency.
Examples
Triumph Bonneville Bobber
Indian Scout Bobber Twenty
Harley-Davidson Forty-Eight
Retro-Classic (Vintage-Style Bikes)
Retro bikes, also known as retro-classic bikes, are new models designed with a classic aesthetic. These bikes often incorporate modern technology to enhance the riding experience. They feature classic design elements such as round headlights, stitched seats, round exhausts, wire spokes, and a timeless color theme. The maintenance and beginner-friendliness of retro bikes may vary depending on the model, making them a versatile choice.
Primary Aspects
Old-school aesthetics with a timeless design.
Unique and highly customizable.
Maintenance and beginner-friendliness depend on the model.
Some models are suitable for experienced riders.
It's an excellent excuse to wear eye-catching retro gear.
Examples
Royal Enfield Interceptor 650
Yamaha XSR900
Moto Guzzi V7 III
Electric Motorcycle
Electric motorcycles are a rapidly growing segment of the motorcycle world. They offer a green and cost-effective alternative to traditional gas-powered bikes.
Electric motorcycles are gaining popularity due to their quiet, low-maintenance, and beginner-friendly nature. They come in a variety of models, including high-performance options. Some well-regarded electric motorcycle brands include Mission R and Zero.
Primary Aspects
100% electric with no need for gasoline.
Quiet rides.
Plenty of models to choose from, including high-performance options.
Low maintenance and beginner-friendly.
High-performance models are available.
Examples
Zero SR/F
Harley-Davidson LiveWire
Energica Eva Ribelle
Moped
Mopeds are distinct from scooters, featuring a lighter frame and smaller engines, typically around 50cc. Some models are automatic or electric-powered, making them suitable for beginner riders. Mopeds are often favored for city commutes due to their vintage styling and acceptable speed limits.
Primary Aspects
Vintage aesthetics.
Ideal for city commutes.
Some models are automatic or electric-powered.
Suitable for riders of all skill levels.
Examples
Honda Metropolitan
Piaggio Vespa Primavera 50
Kymco Like 50
Hyperbike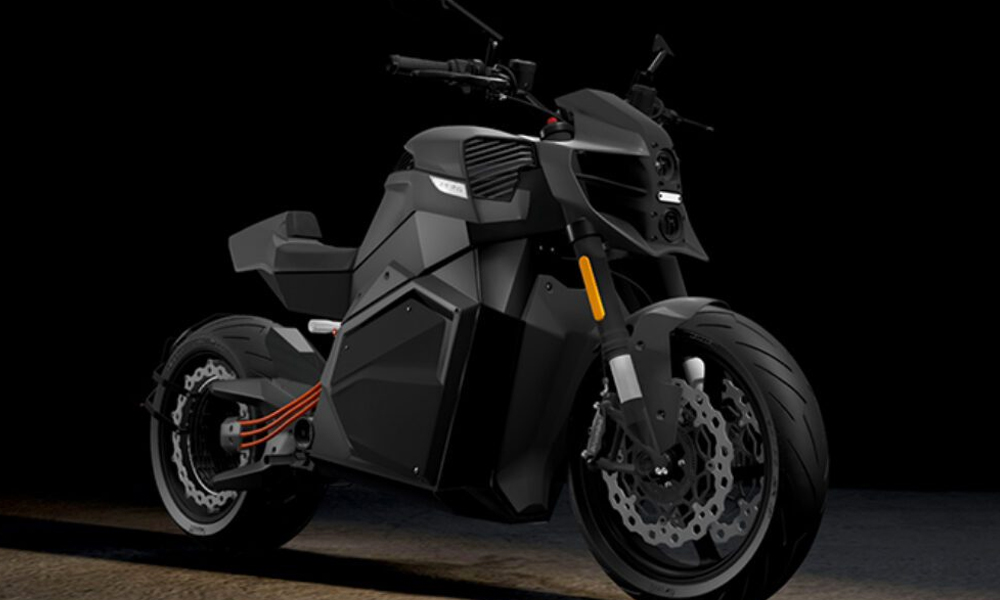 Hyperbikes are the extreme version of sport bikes, featuring engines with 1000cc or more for maximum power. These high-performance machines are equipped with advanced technology, including adjustable suspension systems, ABS, slipper clutches, launch control, and traction control.
Due to their immense power, hyperbikes are not recommended for beginner riders. They excel in short-distance rides but are less comfortable for touring due to the forward-leaning rider position.
Primary Aspects
An advanced, high-powered version of a sportbike.
Ideal for speed enthusiasts.
Powerful bikes with cutting-edge technology.
Outstanding aesthetics.
Examples
Kawasaki Ninja H2
Ducati Superleggera V4
Suzuki Hayabusa
Standard Roadster/Naked Bike
Standard roadsters, also known as naked bikes, are all-purpose motorcycles with a straightforward design, mid-sized engines, and space for additional gear. They are versatile machines suitable for various types of rides, whether slow and comfortable or fast and high-speed.
Standard roadsters are characterized by their neutral ergonomics, mid-range seat height, and lack of fairings, giving them a simple and practical appearance.
Primary Aspects
A simple, versatile, and all-purpose motorcycle.
Strong performance on all types of rides.
Plenty of accessories for enhanced versatility.
Neutral, upright riding position.
Suitable for riders of all skill levels
Example
Conclusion
The world of motorcycles is as diverse as the riders who embrace them. Each type of motorcycle serves a distinct purpose and caters to different riding preferences and lifestyles. Whether you're an adventure-seeker, a speed enthusiast, a commuter, or someone who appreciates the classic aesthetics of a retro bike, there's a motorcycle type designed to match your needs.
Understanding the primary features of each motorcycle model is crucial when choosing. The alternatives are as varied as the routes you can explore, from dirt bike thrills to sport bike speed and agility to scooter comfort and utility.
So, when it comes to choosing the right motorcycle, it's not just a matter of features and aesthetics; it's about selecting the machine that will best complement your riding style and help you create unforgettable journeys.