A car's interior can say a lot about its driver. And for those who crave the finer things in life, a brown leather interior is the epitome of luxury and sophistication. The rich, earthy tones of brown leather exude elegance and class, making it the perfect material for car seats, door panels, and dashboards.
Moreover, it's not just about aesthetics; there are many practical benefits of brown leather. It's durable, easy to clean, and can withstand wear and tear better than many other materials. Plus, the natural breathability of leather means it's comfortable to sit on, no matter how long the drive is.
In this article, we will explore the allure of cars with brown leather interiors. We'll also examine how brown leather complements different car styles, from sleek sports cars to spacious SUVs. Brown leather can add a touch of warmth to a modern car design or give a classic car a timeless look that never goes out of style.
Cars With Brown Interiors
So buckle up, sit back, and let's take a ride through the world of luxury automobiles with brown leather interiors.
1. BMW M5: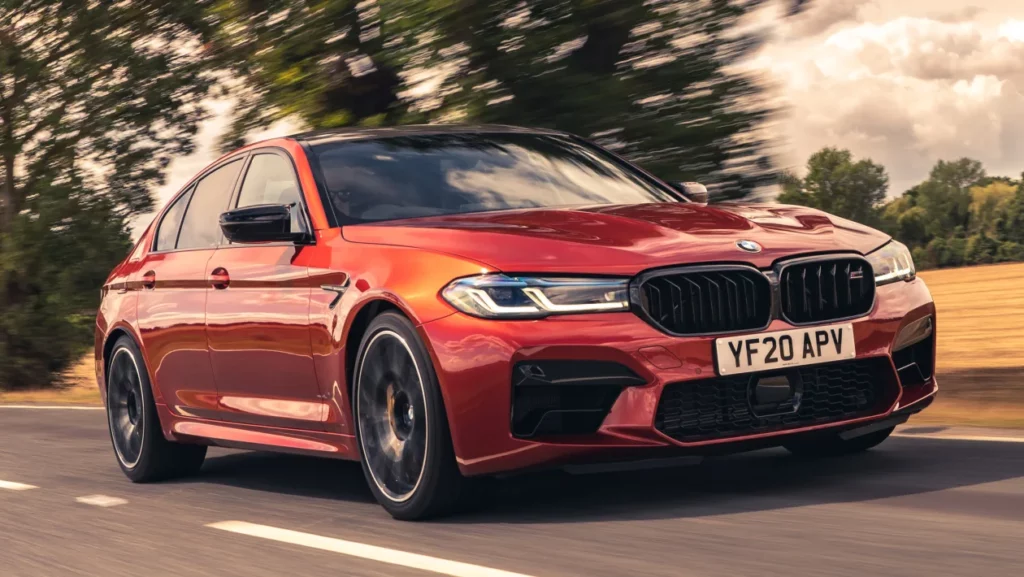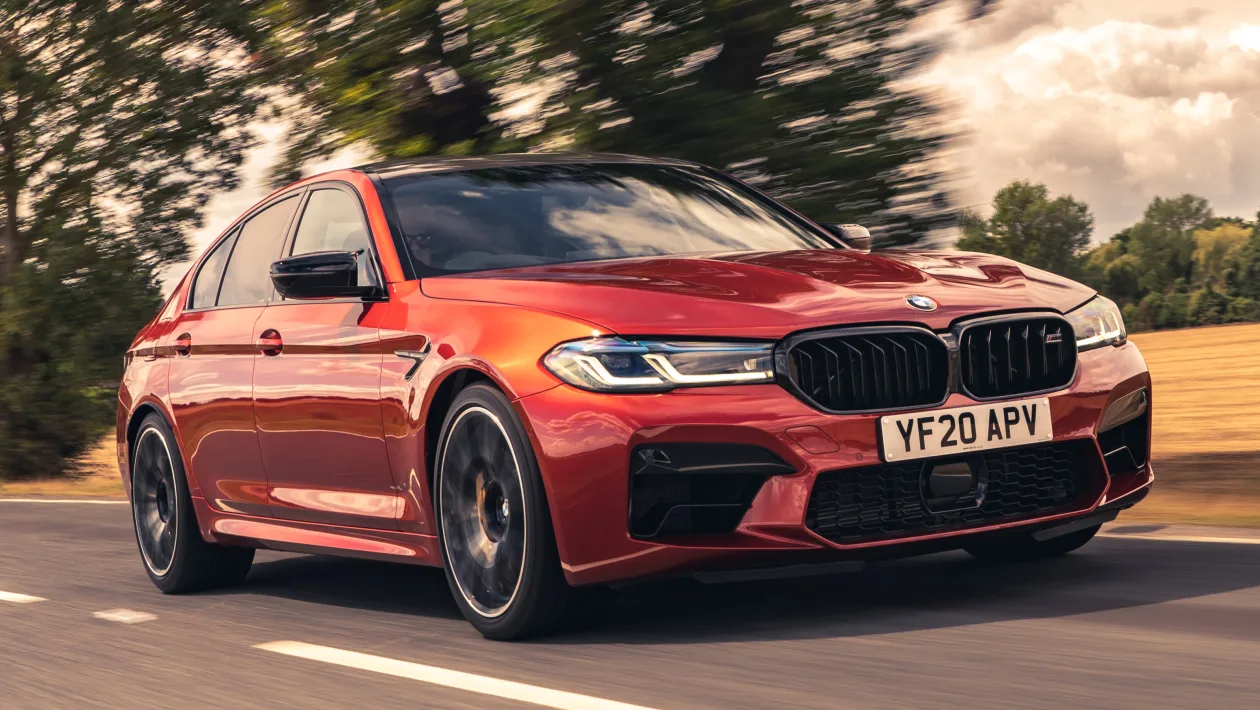 The BMW M5 is a high-performance luxury sedan that combines precision engineering, advanced technology, and luxury amenities to deliver a thrilling driving experience. The first model was built in 1985, and since then, there have been six generations. Although the BMW M5's interior configurations are limited, the ones that are there are top-notch.
These options include various interiors made of brown leather. One such design is the Aragon brown stretched Merino leather upholstery. The Aragon brown full-Merino leather upholstery is yet another choice. Extended Merino leather costs less and has fewer benefits than full Merino leather.
Merino leather upholstery includes a leather steering wheel, kick panels, and armrests. Moreover, the inside is all leather, including the dashboard, door panels, and armrests. The high-quality leather upholstery provides a warm and inviting ambiance to the cabin while offering exceptional comfort and support for the driver and passengers.
2. Aston Martin DBX707: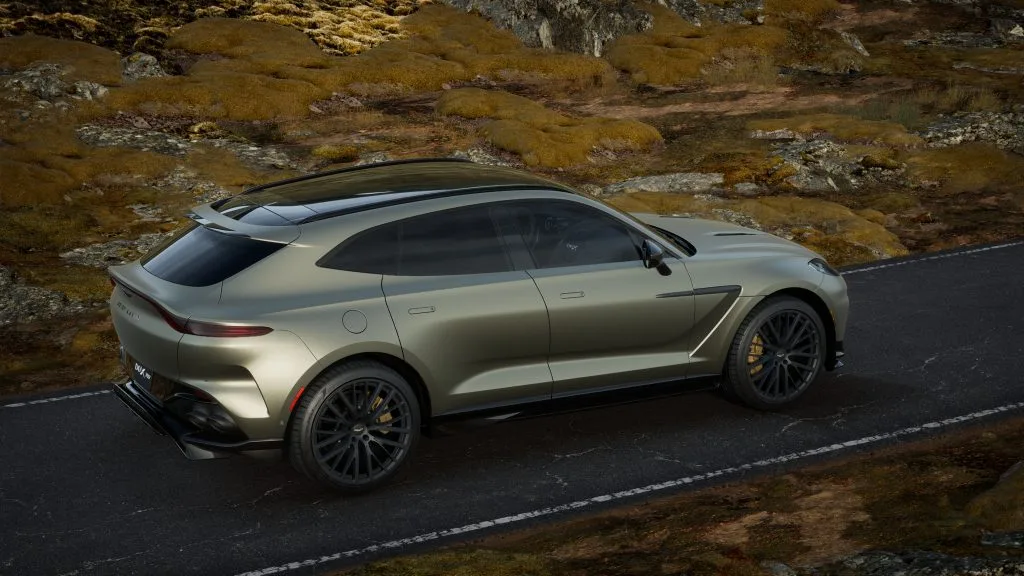 The brown leather interior of the Aston Martin DBX707 is a stunning choice for those looking to add warmth and luxury to the cabin. The rich brown color of the leather is complemented by hand-stitched details and meticulous attention to detail, creating a sense of bespoke craftsmanship that is synonymous with the Aston Martin brand.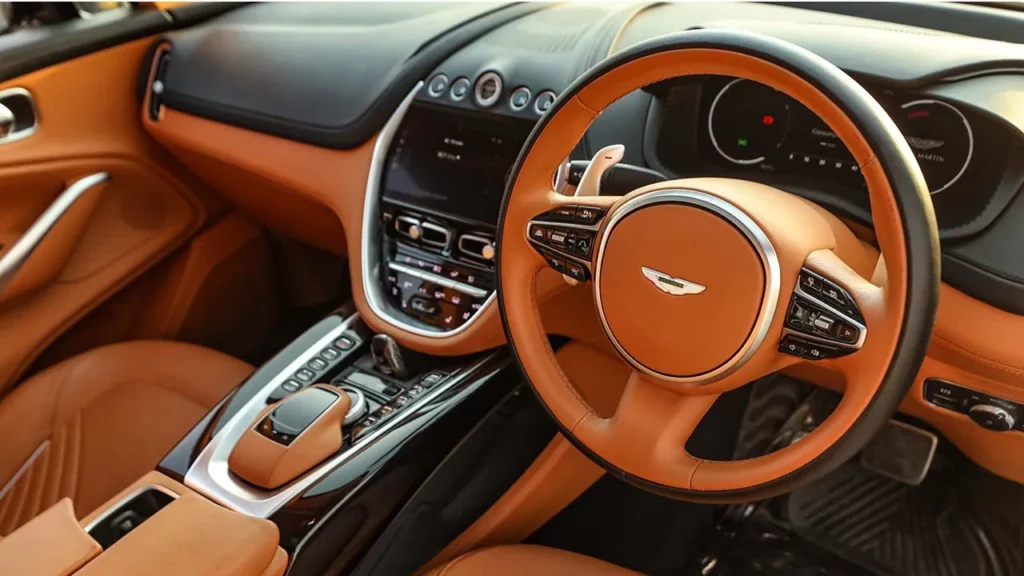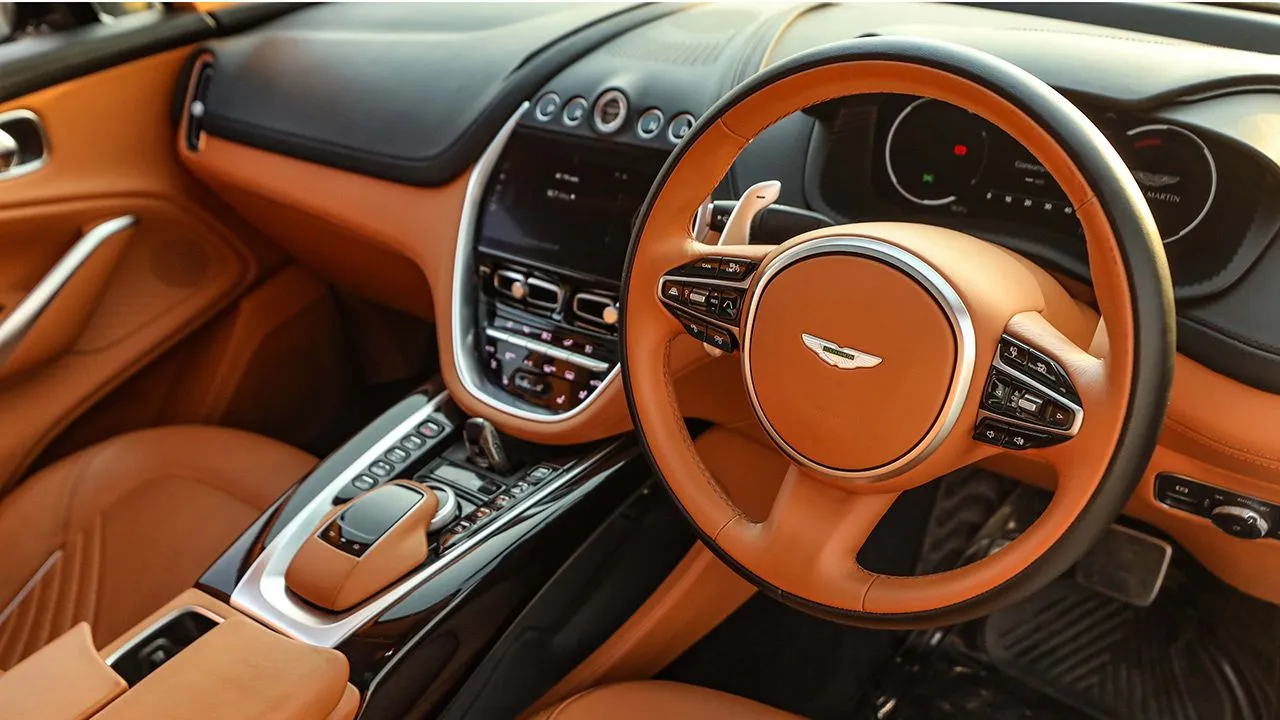 The new Aston Martin DBX707's cabin is virtually identical to that of the standard DBX, with the addition of a few premium touches. Elegant curves and flowing lines surround the central infotainment screen on the dashboard.
Unlike other Aston Martin models, the 707's circular steering wheel features large shift paddles, and the entire instrument cluster is digital. The interior is completely lined with perforated brown leather. The brown leather upholstery is also incredibly durable, able to withstand the rigors of daily use while still looking and feeling as luxurious as the day it was installed.
3. Range Rover Sports: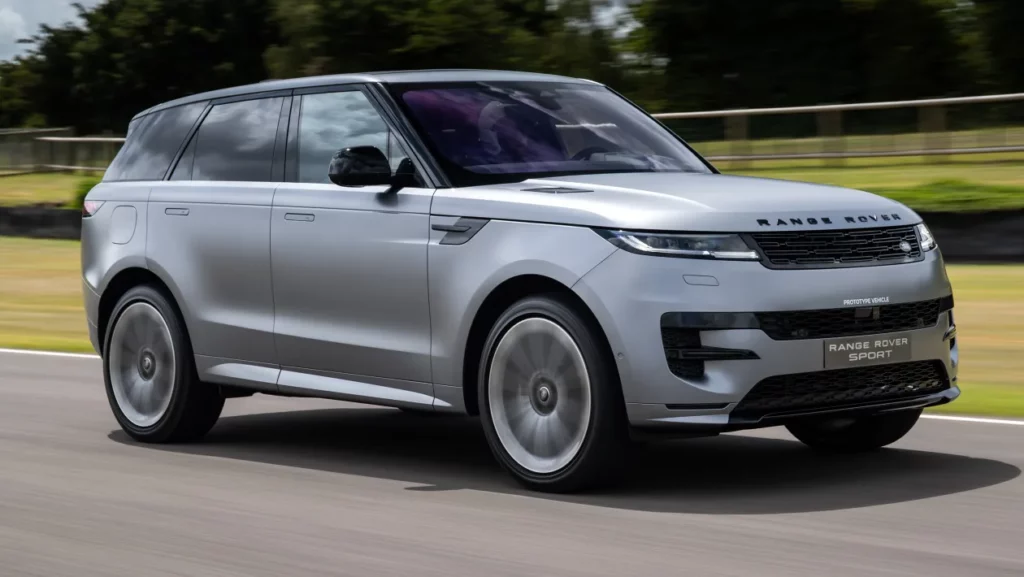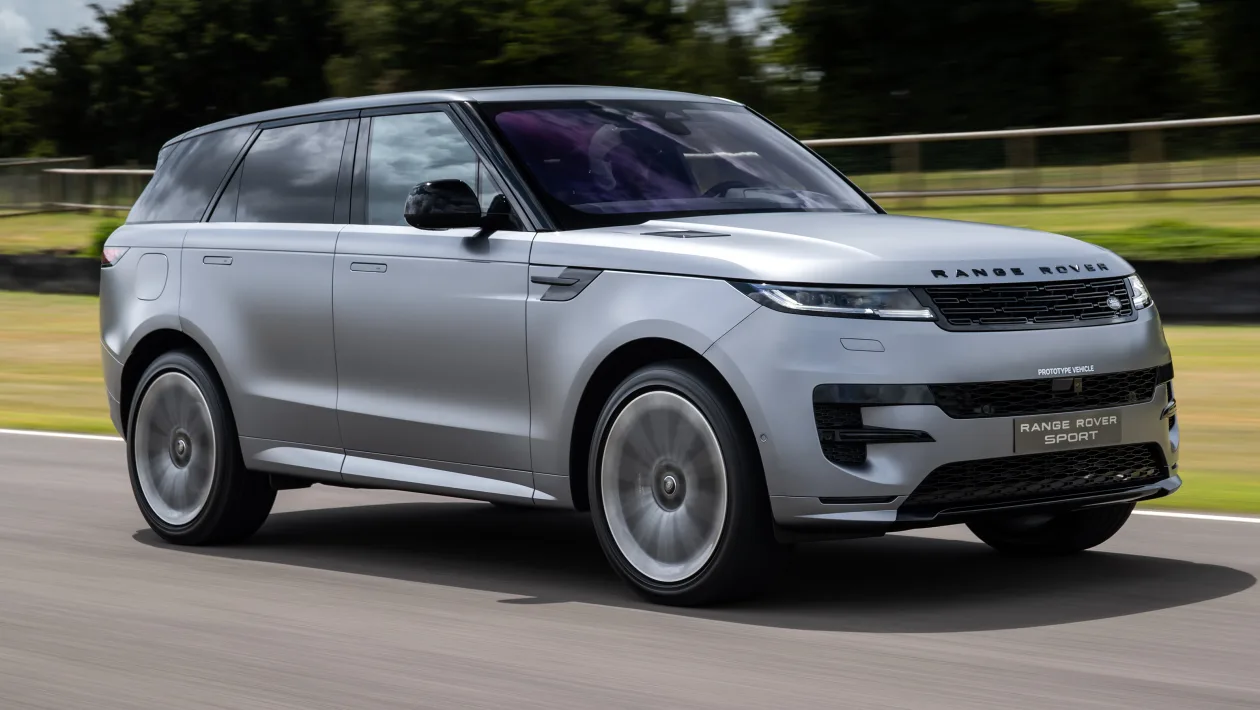 The range rover sports is one of your best options if you want a reliable SUV with a dash of elegance. It's a second-generation premium crossover SUV that first went into production in 2005. If you're a fan of brown leather, you'll enjoy the interior of this car, which is presently the best-selling SUV in the company's lineup.
The Range Rover Sport has a sophisticated interior with ebony and vintage tan leather. Its bright brown color scheme wonderfully complements the SUV's opulent styling. Also, you have the option of optional-grained leather or semi-aniline leather upholstery.
This luxurious SUV offers a unique combination of rugged off-road capabilities and sophisticated refinement. The rich brown leather upholstery adds warmth and depth to the cabin, creating an inviting and upscale atmosphere.
4. Jeep Grand Cherokee:
The Grand Cherokee is one of the best off-road SUVs currently available. Due to its consistently high quality, it has sold over 200,000 copies in the United States since 2016. The Grand Cherokee's versatility in trim level options is a major selling point. One thing that each level has in common is brown leather interiors.
Brown leather upholstery can be yours if you get a base trim package like the SRT. The interior is outfitted with black leather and sepia-toned, perforated Nappa. The Sepia has the premium aspect that customers have come to expect from cars with brown leather interiors thanks to its reddish-brown tint.
Overall, the Jeep Grand Cherokee with brown leather interior is a stylish and versatile SUV that offers a unique blend of luxury and capability. With its attention to detail and commitment to craftsmanship, it is a vehicle that is sure to impress even the most discerning driver.
5. Mazda CX-30:
The Mazda CX-30 is a fantastic car with a stellar reputation for being a blast to drive. Mazda constructed its luxury cabin using top-notch materials, which is why it is on our list. The CX-30's brown leather upholstery is a welcome addition, adding a touch of class and sophistication.
The rich brown leather upholstery adds a touch of luxury to the cabin, providing exceptional durability and resistance to wear and tear. The seats are designed to provide exceptional comfort and support, with a range of adjustment options to ensure that every occupant can find the perfect seating position.
The brown leather upholstery is also highly resistant to spills and stains, making it easy to clean and maintain. With its attention to detail and commitment to quality, it is a vehicle that is sure to impress even every beholder.
6. Audi A3:
The Audi A3 with brown leather interior is a stylish and luxurious compact car that offers exceptional comfort and performance with beautiful aesthetics. The Audi A3 is a German family car that has been sold since 1996.
The vehicle, now in its fourth generation, is the most successful Audi model to date in terms of sales, with nearly 90,000 units delivered in 2020 alone. A3 is a great choice for drivers who want a powerful and capable compact car with fine details and beauty.
The three main trim levels for the car are Premier, Premier Plus, and Prestige. All three trim levels provide comfy leather options in chestnut brown. The chestnut color gets its name from the chestnut tree, whose bark has a similar reddish-brown shade.
7. Rolls-Royce Cullinan:
Inarguably, the Rolls-Royce Cullinan is the world's most lavish and comfortable SUV. It's like having elegance materialized as a fabric and then fitted into an automobile. After BMW took over in the late '90s, the overall design followed the Rolls-Royce tradition, but the interior highlights the SUV nature of the vehicle.
The selection of materials and options is limitless, as with all Rolls-Royce vehicles. This includes the incredibly plush leather, the embossed Spirit of Ecstasy insignia, the wood inlays on the dash and steering wheel, and the crystal glass infotainment controller.
In addition to its luxurious appearance, the brown leather upholstery in the Rolls-Royce Cullinan is also highly durable and easy to maintain. The leather is treated with advanced coatings and finishes that help protect it from wear and tear and make it resistant to spills and stains.
8. Toyota Highlander:
The Highlander is a midsize crossover SUV. Since its first announcement in April 2000, it has already transitioned into its fourth generation. It has consistently sold over 200,000 units annually for the past five years, making it one of the best-selling car brands in the United States.
The brownish inside of the Toyota Highlander Platinum is called Glazer Caramel Leather. This warm, rich tone of brown has a glossy texture that gives it a luxurious appearance and feel.
The brown leather upholstery in the Highlander is very durable, making it ideal for families or anyone who needs a practical and long-lasting interior. The premium Toyota Highlander is the highest trim level and is a good investment because of its leather-trimmed seats and other high-end amenities.
9. Porsche Cayenne: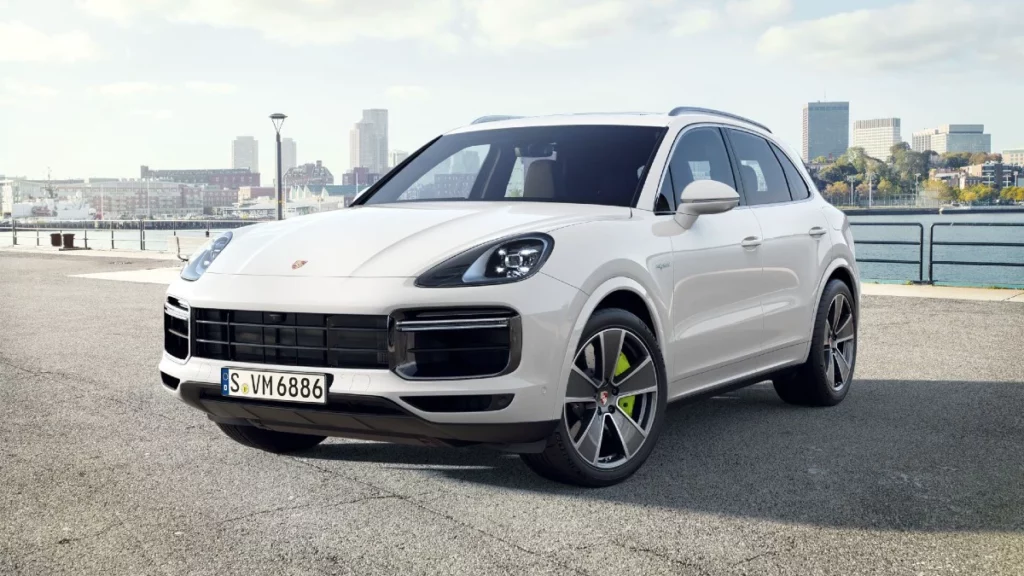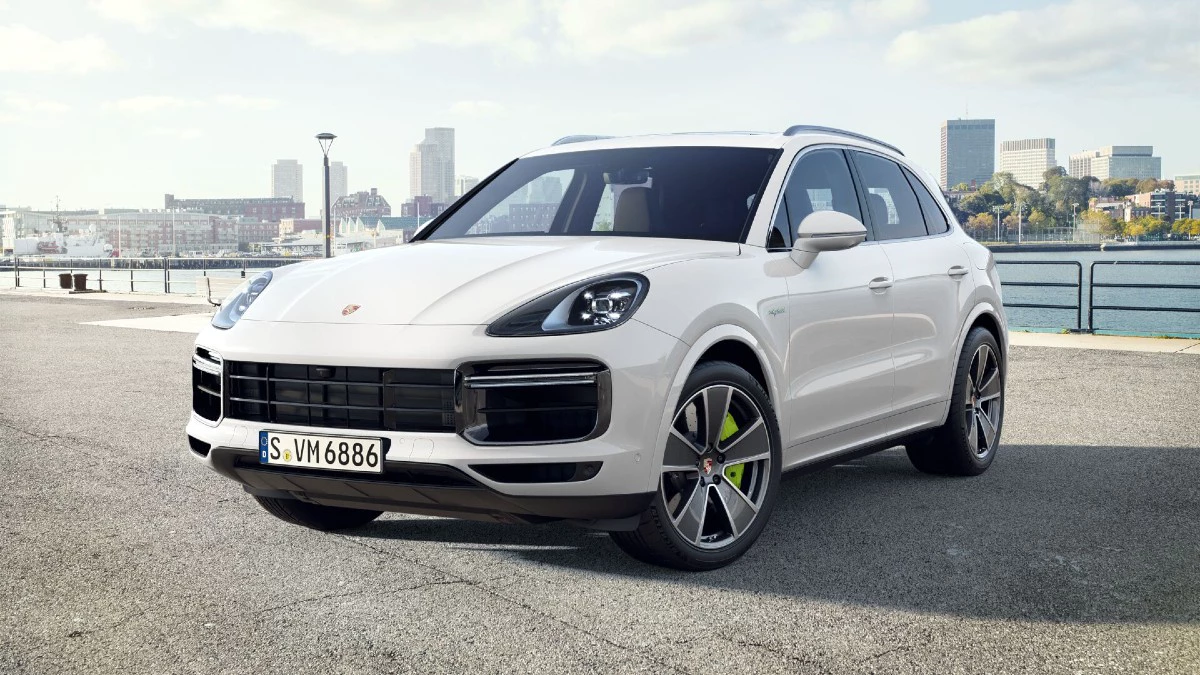 From the first generation model with its unique triangular steering wheel through the second generation with its lovely dashboard, and now the third generation, which more closely matches the 911, the Porsche Cayenne has always had a superb interior.
Compared to the previous generation, the interior is less chaotic yet still provides all the features. The infotainment screen is very big and takes up most of the dashboard. There are only a few physical buttons near the gear selector.
The Cayenne still has a physical tachometer in the instrument cluster, which is very cool considering that not many other VW Group models have. Porsche Cayenne is the way to go if you want something quirky, unique, and aesthetically beautiful.
10. Ford F-150:
The Ford F-150 is one of the most popular pickup trucks on the market, known for its rugged durability, impressive towing capacity, and powerful performance. This pickup truck has been the most popular car in America for the past 40 years.
The addition of a brown leather interior only enhances the truck's appeal, providing a luxurious and comfortable cabin that is both practical and stylish. Customers who want brown leather seats in an F-150 will have to upgrade to a platinum midsize car.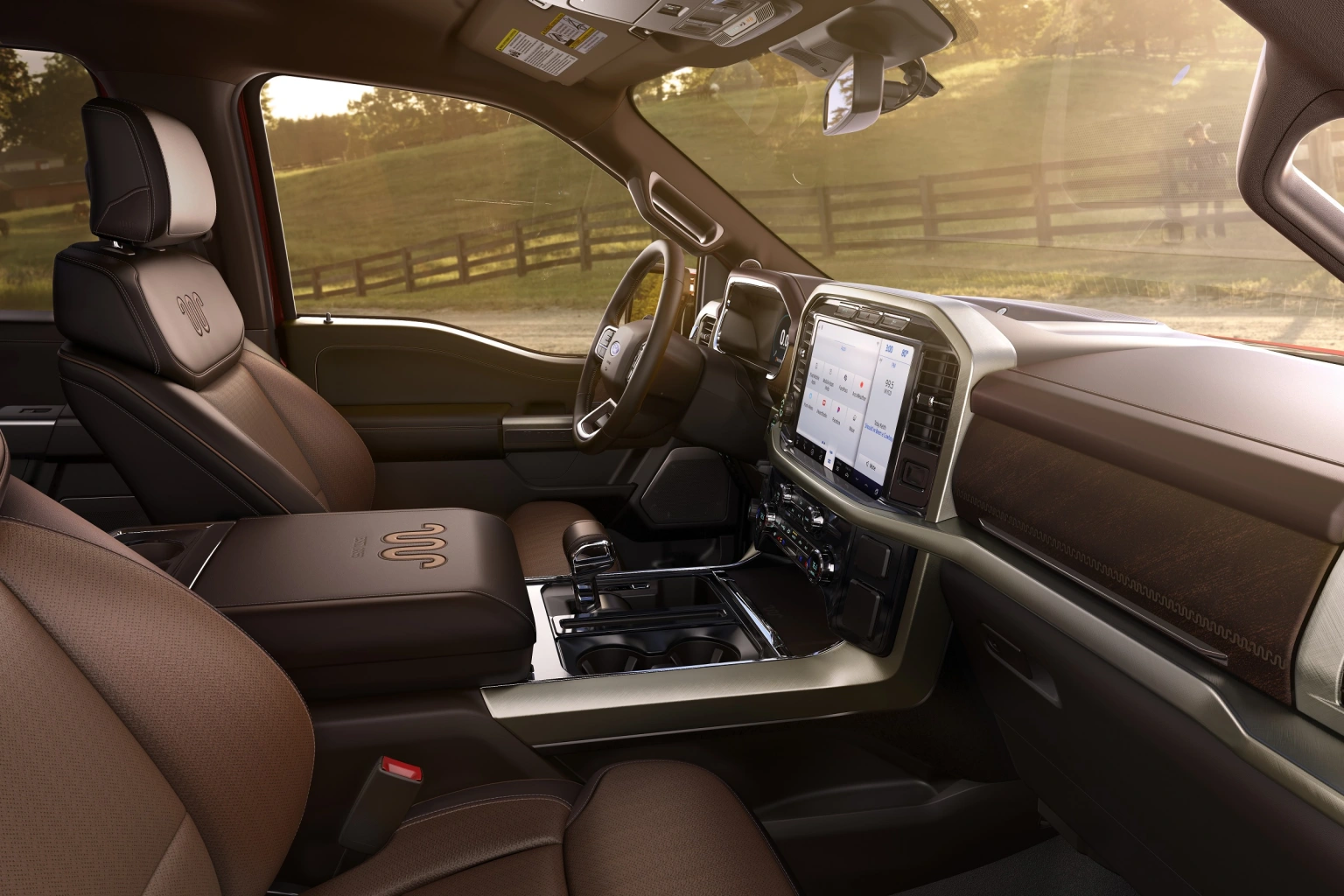 This grade level features multiple seats with Carmelo leather in two tones. The characteristic leather of the Carmelo is made up of light brown and black shades. Although it isn't the most stylish design on this list, it isn't the least appealing either.
11. Nissan Sentra:
Nissan is a Japanese car manufacturer known for producing cars with simple, modern, and functional interior designs. However, Nissan also offers brown interior options for some of its car models. This includes a small sedan called Nissan Sentra.
The Nissan Sentra was originally released in 1982 and is now in its eighth generation. Its brown leather creates a warm, elegant impression within its minimalist and modern interior design. It is a well-liked car in the US, with over 150 thousand units sold yearly.
Currently, three trim levels are available, but only one has the highly sought-after brown leather upholstery. The SV specification level adds tan quilted leather inside and a leather-wrapped steering wheel, giving your car an air of sophistication.
12. Lexus NX:
This fantasy vehicle is a small, luxurious SUV that comfortably seats five people. It comes as no surprise that the interior is brown, given that this is a high-end SUV. Exquisite trims are available for its brown leather interior.
The Lexus NX also offers striking color options for its simple-to-use infotainment system. These features distinguish our selection of the 2022 Lexus NX from other SUVs with brown interiors. The infotainment system features two large touchscreen options.
The NX model is offered as a hybrid, and you can select from two different gas engines. This Lexus plug-in hybrid can travel up to 37 miles on electricity for absolutely no cost.
13. Toyota Avalon:
If you're looking for a car with brown leather seats, Toyota seems to have a lot of options, and the Avalon is one of them. The Avalon, a full-size sedan, has been produced by Toyota since 1994. As one might imagine, car buyers who want brown leather upholstery will select the top-tier trim level.
The Avalon's brown leather interior also provides a range of comfort and convenience features, such as heated and ventilated front seats, dual-zone climate control, and ample storage space.
The interior of Avalon Limited is lined with cognac leather. Its reddish/brown color draws attention to the car's unique appearance. This package also includes a heated steering wheel and leather seating.
14. Hyundai Tucson:
The Hyundai Tucson is a compact crossover SUV produced by the South Korean automaker Hyundai since 2004. The Hyundai Tucson is one of the SUVs on this list that is a hybrid. This little car gets its name from Tuscan, Arizona.
The fourth-generation Hyundai Tucson typically sells more than 100,000 cars in the US each year. Brown leather upholstery is standard in the higher model level Hyundai Tucson Limited. Six trim levels exist in the most recent version. On this trim level, you'll get a brown leather interior with all leather seats.
Tucson is known for its stylish exterior design, comfortable and spacious interior, and strong value proposition. It is a great choice for those looking for a reliable, practical, and feature-packed compact SUV.
15. Ferrari: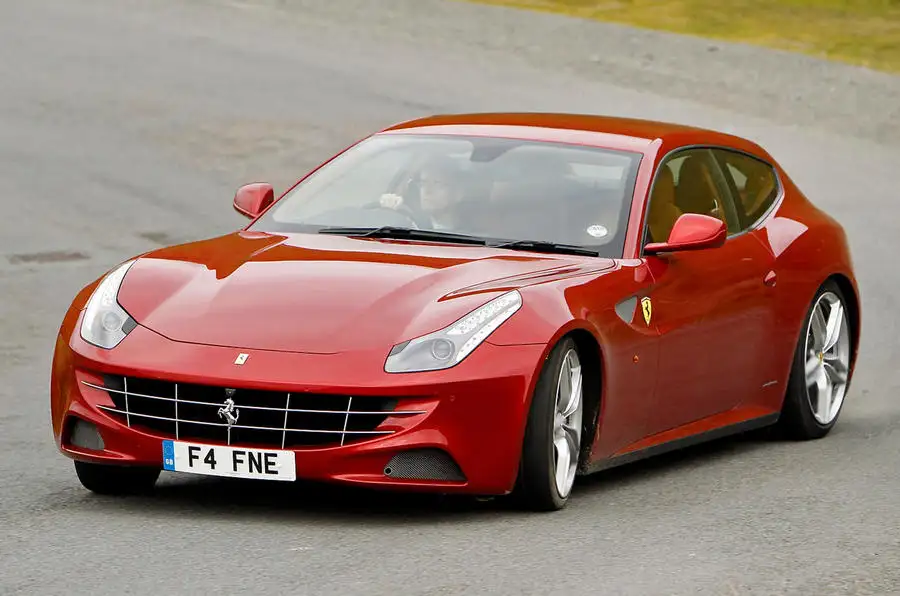 While not everyone drives one, everyone is at least familiar with the concept of this car. Since the first sports automobile went into production in 1940, several versions have been made for the road and the racetrack.
Ferrari consistently makes cars with brown leather interiors, maintaining its sumptuous appearance. One such car is the Ferrari 308, which features a brown leather interior made from real leather.
Brown leather seats are also available in the Ferrari FF and Ferrari 456. If you decide to buy a Ferrari, you will be able to choose from a variety of brown leather seating options.
Benefits of Brown Leather Interiors:
There are several benefits to having brown leather interiors in cars, including:
Timeless style: Brown leather interiors have a classic, timeless look that can complement any car model or exterior color. It can also give a warm and inviting feel to the car's interior.
Versatility: Brown leather is a versatile color that can match well with different interior trims, accent colors, and other materials such as wood or metal. It can also hide dirt and stains better than lighter-colored leather.
Comfort: Like any other leather interior, brown leather is comfortable to sit on, providing a luxurious and premium feel. It can also regulate temperature well, providing a cool and pleasant surface during hot weather.
Durability: Brown leather is a durable material that can withstand daily wear and tear with minimal signs of cracking, fading, or discoloration. It can also resist moisture and stains, making it easy to clean and maintain.
Resale value: Brown leather interiors can increase the resale value of a car, as it is considered a premium feature that adds value to the overall package. It can also attract more buyers who prefer leather interiors over other materials.
Disadvantages of Brown Leather Interiors:
Here are some potential disadvantages of having brown leather interiors in cars:
Higher cost: Brown leather interiors are generally more expensive than cloth or synthetic materials, adding to the overall cost of the car. This can make the car less accessible or affordable for some buyers.
Heat absorption: Brown leather can absorb heat and become uncomfortably hot during hot weather, especially if the car is parked in direct sunlight for extended periods. This can make the interior uncomfortable to sit in and may require additional cooling measures.
Maintenance requirements: Brown leather requires regular cleaning and conditioning to maintain its appearance and durability. Neglecting maintenance can lead to cracks, fading, or discoloration, which can be expensive to repair and reduce the car's resale value.
Allergies: Some people may be allergic to the chemicals used in the tanning process of the leather, which can cause skin irritation or respiratory problems. This can be a concern for car buyers who are sensitive to these chemicals.
Limited customization options: Brown leather interiors may have limited customization options compared to other materials. This can limit the ability to personalize the interior of the car with different colors or textures.
Conclusion
In conclusion, brown leather interiors can add a touch of luxury, comfort, and style to a car's interior. From sedans to SUVs, many car models offer brown leather as an option, providing a classic and timeless look that can complement any exterior color.
While brown leather interiors can have higher costs and require more maintenance than other materials, the benefits, such as durability, versatility, and resale value, often outweigh the drawbacks. With so many car models offering brown leather interiors, car buyers can choose the one that suits their needs and preferences, making their driving experience even more enjoyable and stylish.