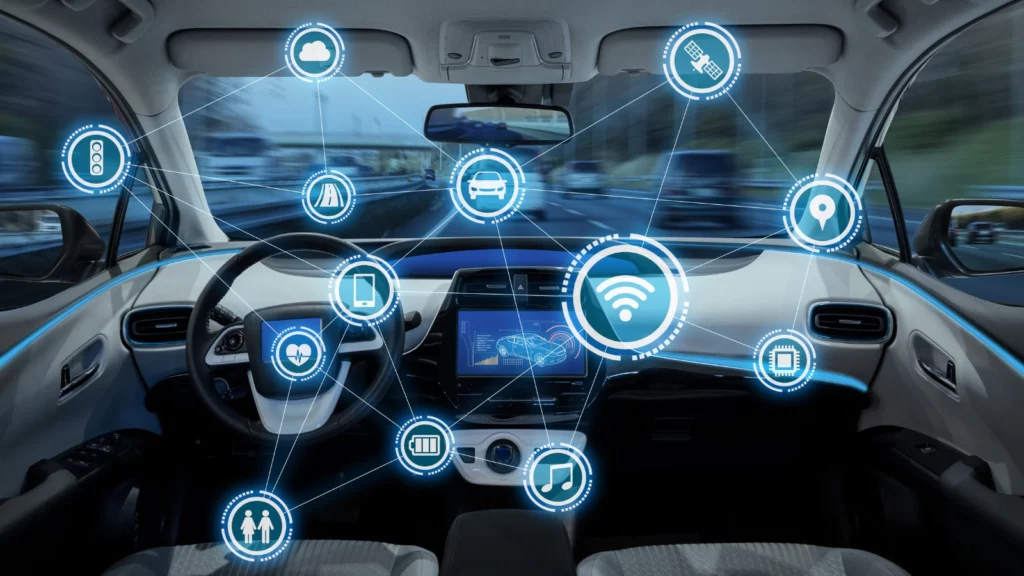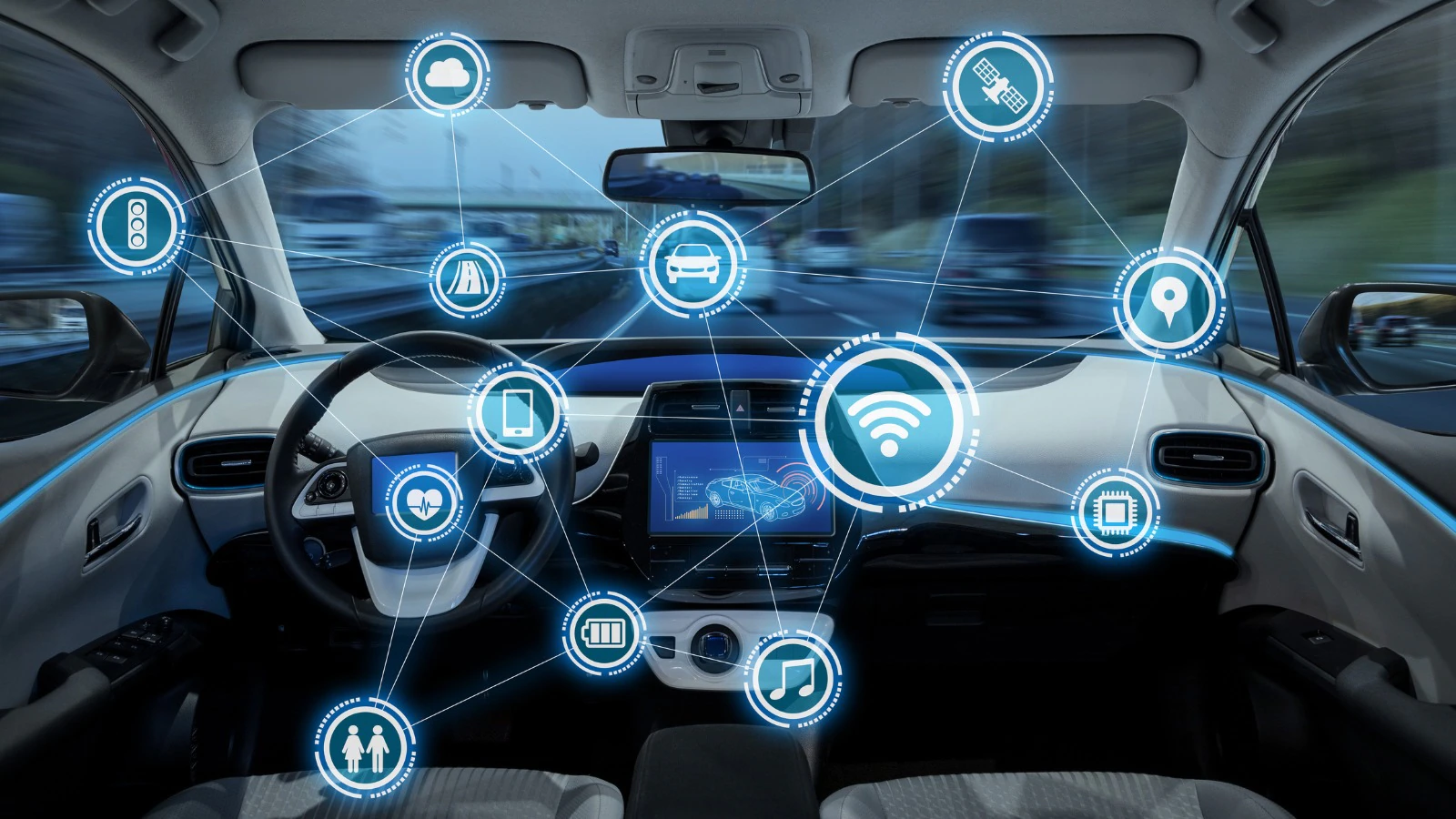 Wi-Fi-enabled cars allow their passengers to conduct hands-free phone conversations, real-time traffic updates, simple navigation, weather forecasts, satellite music, and access to emergency services.
Maintaining some level of contact while traveling is becoming increasingly vital, whether for work or entertainment. Several wireless devices can share a single, high-speed Internet connection in a Wi-Fi-enabled car.
Wi-Fi connectivity has become an increasingly desirable option for buyers, especially those who feel lonely without a stable Internet connection. Having a Wi-Fi hotspot already installed in a new automobile is something consumers have grown to expect.
Though Chrysler was the first major manufacturer to offer a Wi-Fi-enabled car, GM and other automakers have quickly caught up, and most new models now come with Wi-Fi as standard equipment.
If you are also looking for which cars have built-in Wi-Fi, we have compiled a list of the Top 13 cars with Wi-Fi:
1. Mercedes-Benz C-Class
Regardless of body type, the Mercedes C-Class has Bluetooth connectivity, power-adjustable front seats with memory settings, Apple CarPlay and Android Auto smartphone integration, and keyless entry and ignition.
Mercedes-Benz does have an available package that includes Wi-Fi capability. This optional bundle is called mbrace® Entertain. The mbrace® Entertain package makes driving a Mercedes-Benz even more fun.
This package includes an in-vehicle Wi-Fi hotspot, TuneIn Radio, and iHeart Radio. You can choose from millions of stations, playlists, and podcasts worldwide. The Mercedes-Benz mbrace® Entertain package is available on the C-Sedan, S-Class, S-Coupe, and S-Sedan.
Some models also come with a 3-month trial to know if this is a feature you always want to have. Many drivers wish to have Wi-Fi in their vehicles to stay connected without worrying about running over the bandwidth on their phones. Certain Mercedes-Benz automobiles can become a 3G Wi-Fi hotspot allowing you to connect up to four devices to the internet.
2. Chevrolet Malibu Hybrid
The Chevrolet Malibu's 4G LTE internet and Wi-Fi hotspot are just the icings on the cake of its high-efficiency design and sleek exterior. The Wi-Fi in Malibu comes from GM's OnStar 4G LTE service, which is powered by AT&T. Up to seven devices can be linked together using this technology.
In addition to a data plan, a monthly OnStar membership is needed. Spend a minimum of $29.99 monthly to get 1 GB of data. Apple CarPlay and Android Auto are compatible with the MyLink infotainment system's 7-inch display.
The Bose 9-speaker audio system and the 8-inch touchscreen are both extras. According to the Environmental Protection Agency, the Malibu Hybrid can achieve 49 cities and 43 highway MPG.
3. Audi A3
Wi-Fi hotspots powered by 4G LTE are just one of the cutting-edge technology found in the Audi A3, available in both the luxury sedan and the sporty convertible body styles. Elegant new automobiles with built-in Wi-Fi have a digital meter cluster and a pop-up multimedia screen.
Apple CarPlay and Android Auto are connected to both of these functions. Using cutting-edge gear like Google Earth 3D and satellite navigation can make your time behind the wheel more pleasurable.
4. Ford Escape
Ford has discontinued its sedan and hatchback models in favor of larger SUVs like the Escape to appeal to customers who previously purchased a smaller vehicle. The Escape's basic driver assistance systems, high-tech infotainment, and connectivity options are great selling points.
Potential purchasers will be especially pleased to learn that the Escape supports 4G LTE networks. The Escape has Ford's PASS Connect system built in, which includes a Wi-Fi hotspot.
The Escape's Wi-Fi Hotspot has AT&T-backed data rates starting at $20/month. We find the price fair, considering you may link up to 10 gadgets simultaneously.
5. Jaguar XE
The Jaguar XE is a game-changer in the compact luxury sedan segment thanks to its eye-catching design, excellent suspension, and cutting-edge infotainment system. AT&T's network powers the InControl Wi-Fi hotspot in Jaguar vehicles.
It supports up to eight simultaneous Internet connections. If you want a more stable connection than your smartphone, consider installing an antenna on the roof. A subscription good for three months and three gigabytes of data is offered.
You can add a data plan to your existing AT&T Mobile Share Value or AT&T Mobile Share Advantage Plan. The InControl infotainment system in the XE features an 8-inch touchscreen as standard equipment.
With the InControl Touch Pro system's optional touchscreen, you get a stunning 10.2 inches wide and a satellite view navigation system.
6. Chevrolet Cruze
With a starting price of less than $20,000, the Chevy Cruze is an excellent choice for anyone in the market for a practical yet reasonably priced sedan or hatchback. The Cruze's offering is bolstered by the availability of a 4G LTE hotspot, an optional feature on most Chevrolet vehicles.
If you're constantly on the run but still need a reliable internet connection for your job, the Chevy Cruze is a great choice. Wi-Fi plans range in price from $10/month (1GB) to $40/month (10GB).
7. Buick LaCrosse
With a starting MSRP of $32,065, the Buick LaCrosse is a great value compared to other luxury sedans. The vast, library-like environment is outfitted with cutting-edge gadgetry. Wi-Fi is available in the LaCrosse thanks to an AT&T/GM OnStar 4G LTE hotspot, and it can connect up to seven devices at once.
General Motors' OnStar Protection plan costs $19.99 monthly or $199.90 annually. There is a minimum monthly fee of $10.00 for the cheapest data package, which includes 1GB of data. For $5 a day, you can get a data pass good for 250MB.
IntelliLink's 8-inch display can connect to both Apple CarPlay and Android Auto. The 310 horsepower 3.6-liter V6 engine and optional all-wheel drive provide ample power and control.
8. Ram 1500
Regarding full-size pickup trucks, the Ram 1500 is right up there with the best of them. The Ram 1500's V-6 and V-8 engines can pull 12,750 pounds, which is competitive with other vehicles. With features like heated seats, power adjustments, and automatic climate control, it can hold its own against high-end cars.
The Ram 1500 also provides a mobile Wi-Fi hotspot as part of its entertainment and networking offerings. The first three months of data use on the truck are free, but you'll have to start paying for it afterward.
9. Honda Passport
This best-selling SUV deviates significantly from the norm for the midsize crossover segment. The cheap Passport's Touring and Elite trim levels have Wi-Fi connectivity. The Passport is built to withstand the rigors of daily living while providing home comforts.
With plenty of storage space, clever organizational features, and many USB ports, this is an excellent choice for up to five people traveling by car with built-in Wi-Fi.
Your next trip, regardless of the means you choose to get there, will be vastly enhanced by your ability to connect to a Wi-Fi hotspot. Keeping in touch with the outside world is an excellent way to entertain yourself and boost your confidence.
10. Cadillac CT6
The 2018 Lincoln Continental and the Cadillac CT6 compete to be the most premium American sedan with built-in Wi-Fi connectivity. AT&T offers internet access through a GM OnStar 4G LTE Wi-Fi hotspot.
Subscription to OnStar is obligatory. They have data plans that are good for a day, a month, or a year. The CT6's 10.2-inch display is powered by the CUE infotainment system, which is compatible with Apple CarPlay and Android Auto.
If you are searching for a portable workplace, It is a mobile workplace for you due to its premium Wi-Fi connectivity and luxurious interior space to make you work on the go.
11. Dodge Challenger GT
The Dodge Challenger GT is the only 2-door muscle vehicle with all-wheel drive, and it even comes with Wi-Fi. Uconnect Access provides online access, while the vehicle's 310-horsepower Pentastar V6 engine powers all four wheels through an 8-speed automatic transmission and other technologically advanced drivetrain components.
Directly from the 8.4-inch touchscreen Uconnect Shop, you can purchase a subscription to a 3G Wi-Fi hotspot for $9.99 per day, $19.99 per week, or $49.99 per month. The Uconnect Access app on your smartphone can lock and unlock the doors and start the engine from afar.
With the Performance Pages Plus+ extension, you can publish your best times online. The Challenger's back seat is significantly larger than that of the Mustang and Camaro and can fit three adults comfortably.
The increased space, all-wheel drive, and Internet access make this the ideal vehicle for a winter road trip with the kids.
12. Chrysler Pacifica
The Chrysler Pacifica elevates the minivan class by providing its passengers with cutting-edge amenities, flexible seating configurations, and advanced safety systems. On-demand Internet access is available through Uconnect Access.
With the Uconnect Shop, you can subscribe to a 3G Wi-Fi hotspot for as little as $9.99 per day, $19.99 per week, or $49.99 per month. Any new Pacifica purchase or lease comes with a free trial of Uconnect Access.
The Pacifica has been very well received by the auto industry's press and has won numerous awards, including the prestigious North American Utility Vehicle of the Year trophy. The Pacifica is the only minivan to receive the IIHS's 2017 Top Safety Pick+ rating. A hybrid version may also be charged via an electrical outlet.
13. Volkswagen Atlas
All models of this spacious full-size crossover SUV provide high-speed wireless Internet access and advanced safety features as standard equipment.
There are enough for seven people inside. Long-distance drivers will like having access to smartphone app integration tools like Apple CarPlay, Android Auto, and MirrorLink, which can connect any phone to the car's 6.5-inch touchscreen. This vehicle's plush interior and agile handling make long trips a breeze.
FAQs
Are there any automobiles that come standard with Wi-Fi?
Audi, BMW, GM, Chevy, and Ford Motor Co. are just a few companies in this category. Yet, only the highest-priced premium models provide in-car Wi-Fi connectivity.
How can I install Wi-Fi in my car?
The quickest and easiest way to get Wi-Fi connectivity to your car is to use your smartphone as an ad hoc wireless hotspot. A car-specific mobile hotspot or OBD-II device can also provide you with wireless internet while on the road. Installing a permanent wireless modem and router is the most expensive and reliable solution to get Wi-Fi to your car.
How much a car's Wi-Fi connection may cost you per month?
You may expect to pay anywhere from $10 to $50 monthly for Wi-Fi access if you choose a car with a built-in hotspot.
Do you think having Wi-Fi in your car is useful?
An automobile Wi-Fi connection is a worthwhile investment. Having Wi-Fi or internet connectivity in your car is convenient for more than just keeping you entertained on your laptop or tablet computer.
Which SUVs come with built-in Wi-Fi?
Some select SUVs include standard in-car wireless Internet connectivity, such as the Chevrolet Malibu Hybrid, Jaguar XE, and Ford Escape.
Which Toyota Cars have built-in Wi-Fi?
These fascinating Toyota models, including the Toyota Camry, Corolla, Prius C, Rav4, and Yaris, all feature Wi-Fi connectivity thanks to Toyota's Entune system.
Which Chevrolet cars offer built-in Wi-Fi?
Chevrolet's Cruze, Malibu, Sonic, Spark, and Trax are some of the company's most popular vehicles. Chevrolet's array of Wi-Fi-enabled automobiles are some of the most cost-effective on the market, thanks to features like a hotspot connecting up to seven mobile devices simultaneously.
Conclusion
Having built-in WiFi in a vehicle is becoming increasingly important for many drivers. Whether for entertainment, navigation, or staying connected on the go, the convenience and accessibility of WiFi on the road is undeniable.
This article highlighted 13 top vehicles with built-in WiFi that provide reliable connectivity and an enjoyable driving experience. From luxury cars to affordable options, a vehicle on this list suits every budget and preference.
With technology advancing rapidly, we can expect to see even more innovative features added to vehicles, including advanced connectivity options. But for now, these 13 vehicles offer some of the best built-in WiFi options on the market.