One of the most expensive purchases Americans make in their lifetime is purchasing a car, followed by buying a home or paying for a four-year college degree. Unfortunately, cars are the easiest to steal among these significant investments.
According to the National Insurance Crime Bureau's "Hot Wheels" report for 2021, the 2004 full-size Chevrolet Pick-Up topped the list as the most stolen vehicle, accounting for approximately 5% (48,206 thefts) of all motor vehicle thefts that year.
Close behind was the 2006 full-size Ford Pick-Up with 47,999 thefts, followed by the 2000 Honda Civic in third place with 31,673 thefts. Colorado and Washington D.C. had the highest theft rates in 2021, with 661.21 and 651 thefts per 100,000 residents, respectively.
The rise in auto thefts can be attributed to various pandemic-related factors, including reduced in-school attendance and economic decline. However, a common and preventable cause is owner complacency. To raise awareness about the increasing number of auto thefts, car owners must take steps to protect their vehicles.
We analyzed data from the NICB between 2010 and 2020 to identify the most vulnerable auto theft targets, resulting in a list of the nation's most stolen cars.
Key Findings:
8 of the 15 most stolen vehicles in the past decade were manufactured in Japan. These included the 2000 Honda Civic, 1997 Honda Accord, and 2007 Toyota Camry.
The NICB estimates that over a million vehicles were stolen in 2021. That is an 8% increase over the 2020 figures.
In 2021, full-sized pick-ups accounted for 14% of all stolen vehicles. These belonged to GMC, Ford, and Chevrolet.
In 2021, approximately 34% of stolen passenger vehicles were recovered within 24 hours.
America's Top 10 Stolen Cars
According to the NICB's "Hot Wheels" report from July 2022, the following vehicles are currently the most often stolen in America.
10. Toyota Corolla:
Number of thefts: 12,927
Most stolen model year: 2020
In the U.S., one out of every 50 cars on the road is a Corolla, known for its affordability, reliability, and relatively ordinary appearance. In July 2021, Toyota sold its 50-millionth Corolla, making it one of its most famous models.
There were 12,927 thefts reported in 2021, which is just 412 more thefts than there were the year before. There are a lot of Corollas out there, and when they get stolen, it doesn't get a lot of attention. Because of its keyless ignition and integrated touchscreen, the 2020 model year is a common target of car thieves.
9. Jeep Cherokee/Grand Cherokee:
Number of thefts: 13,210
Most stolen model year: 2018
The Jeep Cherokee/Grand Cherokee, a sports utility vehicle, comes in ninth place. Why these particular models? Probably due to their widespread use and the high value of a stolen Jeep. The total number of reported thefts for the Jeep Cherokee/Grand Cherokee in 2021 amounted to 13,210 cases, with the 2018 model being the most commonly reported stolen vehicle.
In 2016, auto thieves in Houston targeted Jeeps after obtaining a list of codes used by locksmiths and dealers to program key fobs. The police observed that these cars fetch high prices in Mexico.
8. Honda CR-V:
Number of thefts: 13,308
Most stolen model year: 2000
This is a popular little SUV that families favor and those who live in snowy northern areas. The CR-V has been around long enough that the market for used parts for older cars is booming.
Consequently, it is stolen frequently. The number of thefts has increased from 12,309 in 2020 to 13,308 in 2021. The number of incidents has grown, moving it up to eighth from ninth last year. That said, the 2020 model is the most popular among thieves.
7. Nissan Altima:
Number of thefts: 14,108
Most stolen model year: 2020
The Altima is a popular sedan in the United States, particularly in the South. What is surprising about its inclusion on the list of most stolen vehicles is that thieves tend to target more recent model years. The number of thefts involving a Nissan Altima went from 14,668 in 2020 to 14,108 in 2021, with the 2020 version remaining the most commonly stolen.
Thieves employ a sophisticated method called a "relay attack" to steal these cars, which involves intercepting and transmitting the non-encrypted signal from the owner's key fob. Essentially, the thieves are using the actual key of the car without physically breaking into it. Consequently, these newer vehicles are often sold as a whole unit instead of being dismantled for parts.
6. GMC Full-Size Pickup: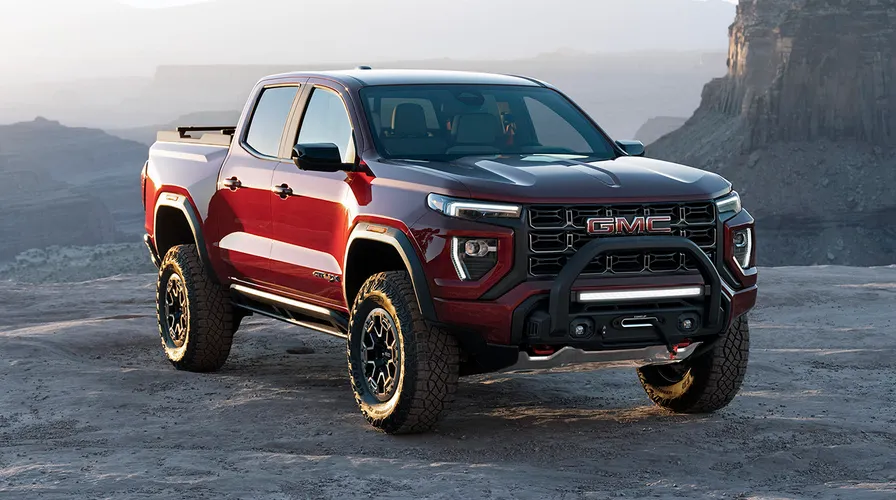 Number of thefts: 15,599
Most stolen model year: 2005
The GMC Sierra, the flagship model among GMC's full-size pickups, gets praise from critics for its engineering and technologically advanced features. However, compared to other more widely recognized pickup trucks, the GMC pickup line has not achieved the same level of popularity.
Despite this, the GMC full-size pickup ranks as the first SUV on our list of most stolen vehicles, with 15,599 reported theft incidents in 2021. This represents an increase of 2,583 thefts compared to the figures from 2020. Most thefts still involve the 2005 model year, as older vehicles are more vulnerable to theft due to the absence of anti-theft systems introduced in 2007.
5. Toyota Camry:
Number of thefts: 17,270
Most stolen model year: 2007
Toyota Camry is a well-known vehicle, mainly due to its affordability and practical dimensions. Toyota has a reputation for manufacturing durable and dependable cars. However, from a thief's perspective, the presence of older Camry models on the roads means fewer security features to overcome and a larger market for selling stolen parts.
The Camry holds a high resale value, which may explain why it is a common target for thieves. While theft reports increased slightly from 2020 to 2021, the rise was only by 355 cases. However, the 2007 model was the most frequently stolen due to its outdated security and anti-theft systems design.
4. Honda Accord: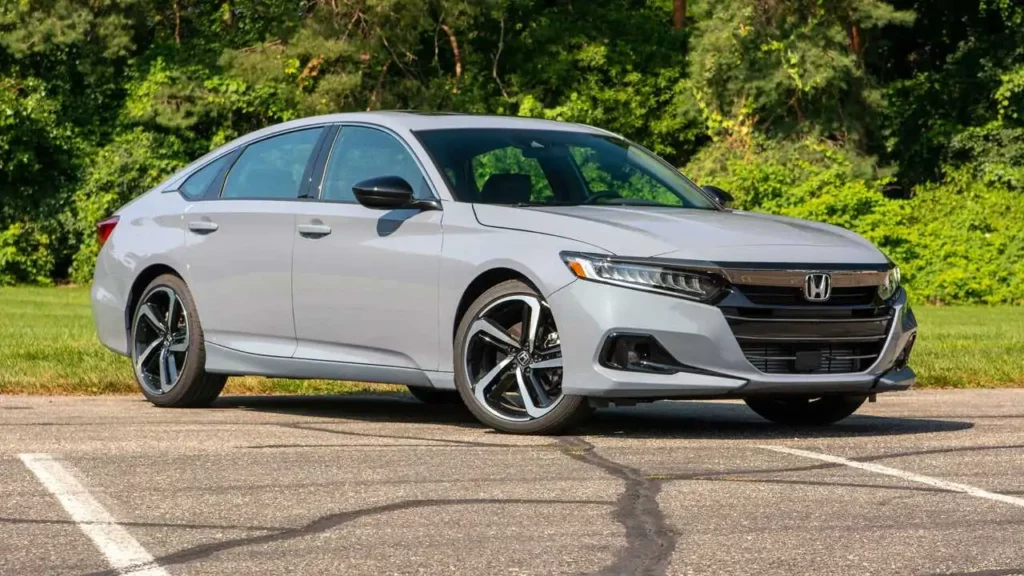 Number of thefts: 30,274
Most stolen model year:1997
The list includes yet another Honda. With 3.06% of all vehicles on the road, Honda Accord is now the most popular car in the United States. Over the past decade, both the Civic and Accord have consistently been the most stolen cars. These vehicles have interchangeable components, making it easy for thieves to resell the parts. The number of recorded Honda Accord thefts dropped from 30,814 in 2020 to 30,274 in 2021, a decrease of 540.
However, the 1997 model remains the most targeted by thieves. In addition to lacking anti-theft technology, several models use its components, which thieves can sell for a high price. With this older model, it's crucial to take extra measures and employ anti-theft tools like steering wheel locks or brake locks.
3. Honda Civic:
Number of thefts: 31,673
Most stolen model year: 2000
The Honda Civic is one of three Honda models featured on this list of most stolen vehicles. It ranks as one of the most frequently driven cars on the road, topping the list in densely populated California. The Civic has been in production for a long time, which means there are older model years with fewer security features, making them attractive targets for thieves.
Due to its lack of anti-theft technology, it comes as no surprise that the Civic remained one of the most stolen cars in 2021. However, there was a decrease in thefts, with 31,673 reported cases, which is 2,471 lower than the previous year. If you have this model, consider parking it safely and improve security with anti-theft gadgets.
2. Ford Full-Size Pick-Up:
Number of thefts: 47,999
Most stolen model year: 2006
Ford pickups, particularly the F-Series, are one of the top-selling vehicles in the United States. It comes as no surprise that they are included in this list. While they held the first position in 2020, the full-size Ford Pick-Up dropped to second place in 2021, although the number of thefts increased. The number of thefts increased from 44,014 to 47,999, by almost 9%.
The widespread presence of Ford pickups on the roads makes them an appealing target for thieves, and the 2006 version remains particularly popular among them. Earlier last year, robbers stole almost $1 million worth of F-150s from a production yard in Dearborn, Michigan.
1. Chevrolet Full-Size Pickup:
Number of thefts: 48,206
Most stolen model year: 2004
Chevrolet's full-size pickups frequently appear on the list of most stolen vehicles, and recently, they surpassed Ford to claim the top spot. The fact that this car is so popular with buyers is probably its biggest draw for thieves. Simply put, there are more of them available for theft.
In 2021, theft numbers for the full-size Chevrolet Pick-Up increased by 17.67% compared to the previous year, reaching 48,206 reported thefts from the previous count of 40,968 in 2020.
Moreover, thieves target pickups because they often transport valuable goods, resulting in a potential two-in-one crime. Despite the presence of anti-theft technology in Chevy trucks, they continue to top the National Insurance Crime Bureau's "Hot Wheels" Report as the most stolen car in America as of 2021.
Theft Prevention: 5 Car Security Tips:
The number of stolen cars increased by 8%, from almost 938,000 in 2020 to over a million in 2021. Preventing car theft is vital, especially for vehicle owners in high-risk areas like Colorado, Washington D.C., California, New Mexico, and Oregon.
Here are some strategies to protect your vehicles from thieves:
Maintain good security habits: Make sure to lock your car doors and windows inside and outside the vehicle.
Keep track of your keys: Be vigilant about the whereabouts of your car keys to avoid losing them or leaving them in the car. Use key alarms or apps to help you keep track of your keys using your phone.
Install safety devices: Enhance your car's security by installing additional safety devices. Examples include vehicle immobilizers, steering wheel locks, and GPS tracking devices, which can help deter thieves and locate your car if it gets stolen.
Choose secure parking areas: While you may not always have control over parking options, select well-lit areas with surveillance cameras or opt for parking lots with security personnel. This reduces the risk of theft or vandalism.
Protect your wheels: Besides safeguarding the entire vehicle, protecting your wheels is also important. If you plan on not using your car for an extended period, consider using lug nut locks or wheel clamps to prevent theft of your wheels.
What to Do If Your Car Is Stolen?
Even though having your car stolen can be a frightening experience, knowing what to do right away can simplify the recovery process. The sooner you notify the police and your insurance company that your car has been stolen, the better your chances are of getting it back. Keep a cool, level head, and follow the instructions below if you ever find yourself having your car stolen.
File an auto theft report to the police:
Inform law enforcement about the theft and provide them with detailed information about your vehicle, including its color, license plate, make and model year, and any distinguishing features.
Notify your insurance company:
Contact your auto insurance provider to report the theft, even if you do not have comprehensive coverage. This ensures you are protected if your stolen vehicle causes property damage or injuries. Follow your insurer's instructions, which may involve reporting the claim online or over the phone. Prepare all necessary information to expedite the process.
Contact your leasing or financing company:
Inform your leasing or financing company about the theft if your vehicle is financed or leased. They can then contact your insurance company directly to handle the necessary claims.
Inform the Department of Motor Vehicles (DMV):
It is crucial to notify the DMV about the stolen vehicle. They maintain a database of stolen vehicles, which can be helpful if the thief attempts to register or sell them.
Check the National Insurance Crime Bureau's (NICB) VINCheck:
Use the NICB's VINCheck tool to search for your vehicle using its identification number (VIN). If the NICB or its partner agencies and companies locate your stolen vehicle, it will be reported on VINCheck, increasing the chances of recovery.
5 Steps to File an Insurance Claim After Car Theft:
If your motor insurance policy covers theft, keep these steps in mind in case you need to submit a claim:
File an auto theft report:
Most insurance companies require a police report for filing an auto theft claim. Reach out to the police to report the stolen vehicle and provide them with all the necessary details. They will document the incident.
Note the details:
Before contacting your insurance provider, gather all the relevant information. This includes your Certificate of Title, the location of all keys to the vehicle, names and information of individuals with access to the vehicle, an accurate description of your vehicle, and a list of any personal property stolen from it.
Contact your insurer:
Get in touch with your insurance agent either online or by phone to report the theft. It's crucial to inform them as soon as possible and provide them with all the information you have compiled.
Notify your leasing company:
Inform your leasing company about the theft if you're leasing or financing your vehicle. They may need to discuss the situation directly with your insurance provider.
Inform authorities if your vehicle is recovered:
If your stolen vehicle is recovered, promptly notify both the police and your insurance provider. This ensures that the necessary actions are taken and any further documentation is provided as needed.
Frequently Asked Questions:
Here are some frequently asked questions about most stolen cars:
Does insurance cover a stolen car?
Remember that home insurance policies do not cover your vehicle, so even if it gets stolen on your property, only your comprehensive auto insurance will cover you. Liability-only policies only provide minimum coverage and do not cover car theft. Comprehensive auto insurance policies are the only ones that will cover you.
Which car is most difficult to steal and why?
Nowadays, many vehicles feature cutting-edge features that make them more difficult to steal. For instance, anti-theft technology in Tesla models and other luxury brands like Jaguar or Lexus makes it challenging to steal without the owner or even the brand knowing about it.
What is the reason behind most cars are stolen?
Car thefts can occur for various reasons, and thieves may target older models that are easier to steal or vehicles with keys left inside. Additionally, leaving valuables like purses, wallets, or electronics in the car can attract thieves and increase the likelihood of a break-in.
Conclusion
If you drive one of the most stolen cars or live in an area where auto theft is common, taking steps to help prevent your car from being stolen might save you a lot of time and money. Locking your doors, setting up an anti-theft system, and parking in well-lit places are simple safety measures that can help deter thieves.
In this article, we have listed the top 10 stolen cars in the United States and the steps you can take to protect your car. This will also help you in dealing with a situation after your car has been stolen.