Initially, cars did not contain any kind of roof. Only a few models had see-through side curtains or folding canvas tops. That was true until Cadillac began making cars with fully enclosed bodies. After that, people started looking for something new in every model.
As a result, manufacturers started to include canvas- or metal-covered roof openings in cars. Sometimes, people confuse a sunroof with a moonroof when they are talking about the roof of a car.
Although both are roof panels that let sunlight and fresh air into the vehicle, there is a difference between the two. Nowadays, most cars feature moonroofs since typical sunroofs are quite uncommon.
What is a Sunroof?
A sunroof is an opaque panel present on the car's roof. It seems to be a body-coloured metal panel from the outside. However, it is either tilted open or removed to let in light or fresh air.
You cannot see through the sunroof since it is an opaque metal plate. Some sunroof models are also detachable for a totally unique driving experience. However, cars no longer feature opaque, moveable sunroofs these days.
Pros and Cons of a Sunroof
Pros:
When opened, it provides a better look into your surroundings.
When all the windows are open, air circulates better, reducing the need for air conditioners.
Improved connectivity via mobile devices.
Offers better protection than a glass moonroof or a cloth convertible top.
Quite affordable to install and maintain than a moonroof.
Has no negative effect on headroom.
Potentially raises the car's resale price.
Cons:
Air turbulence causes noise.
When closed, opaque panels block the view of the sky.
It must be stored in the trunk after removal.
Vulnerable to leaks because of poor sealing.
Types of Sunroofs
Built-in Sunroof
Most built-in sunroofs include an adjustable tilting mechanism. An opening may be made on the roof by popping up the sunroof's back panel.
One of the appealing features of a built-in sunroof is that it may open entirely. It improves the car's visual appeal both inside and out. The design has a swift opening and closing functions.
Pop-up Sunroof
Pop-up sunroofs are adaptable to nearly all car models. The panel may be altered to fit the roof's dimensions. The pop-up sunroof has two simple settings that the driver manually adjusts.
Tilting the sunroof open at one end allows a small amount of airflow into the car. The alternative is to take the sunroof off and put it in the trunk.
Spoiler Sunroof
The spoiler sunroof provides an efficient opening system that is adjustable from within the car. Tilting the spoiler sunroof and leaving it open lets fresh air into the vehicle. To open the sunroof, just tilt it back and slide it back over the top of the car's roof.
Some models of spoiler sunroofs require manual adjustment. But in most new automobiles, the sunroof may be opened and slid back electronically.
Solar Sunroof 
Cars now have more electric power thanks to new environmentally friendly technology. It improves fuel economy while lowering CO2 emissions. On hot days, this kind of roof keeps the inside cool.
Popular Models with a Sunroof:
Kia Optima
Hyundai Sonata
Audi A3
Kia Stinger
Ford Mustang Mach-E
Cadillac CT5
BMW 2 Series
BMW 3 Series
What is a Moonroof?
The moonroof is built of glass and is not removable from the car. They may be opened by sliding or tilting to let in light and air. Moonroofs have an internal sliding panel that opens to reveal the moonroof itself.
A movable shade in the headliner protects the interior of the car. It can be either electric or manually operated. This panel will be a perfect fit for the car's interior and will blend right in. Moonroofs are more common than sunroofs in modern cars. 
Pros and Cons of a Moonroof
Pros:
An open moonroof can help you feel relaxed and happier since it lets in fresh air and sunlight.
Offers a panoramic view of the sky even when it is closed.
Evokes the experience of riding in a convertible without the risk of getting suburn or messing up of hair.
Superior than a fabric convertible top in terms of security and safety.
An aesthetically pleasing addition to any car.
Improve the resale value of the car.
Cons:
Setup and maintenance costs are high.
Mechanical assembly lowers available headroom.
Additional weight can negatively impact handling and lower fuel efficiency.
Susceptible to leaking due to damaged seals or blocked drain tubes.
Types of Moonroofs
Standard Moonroof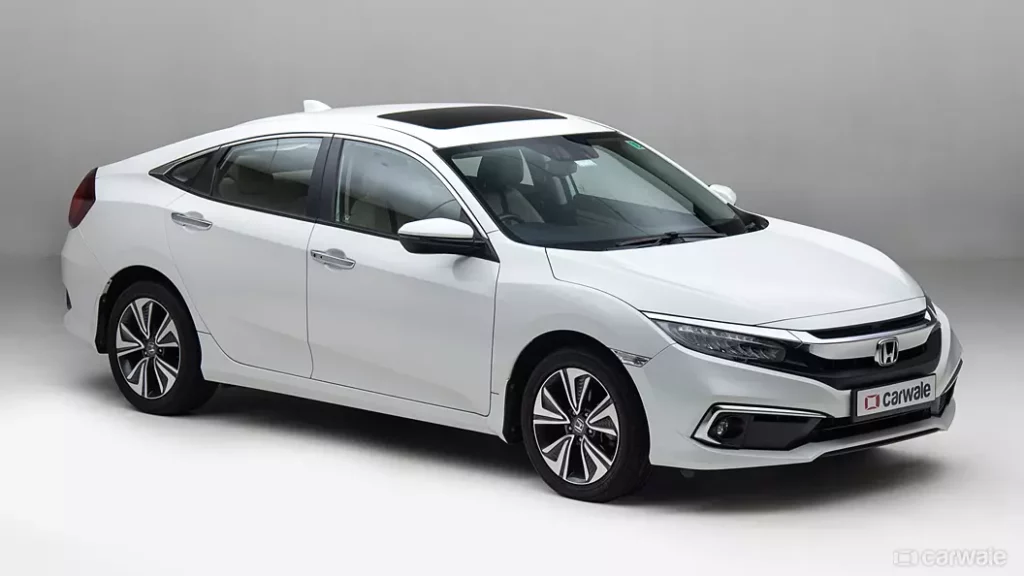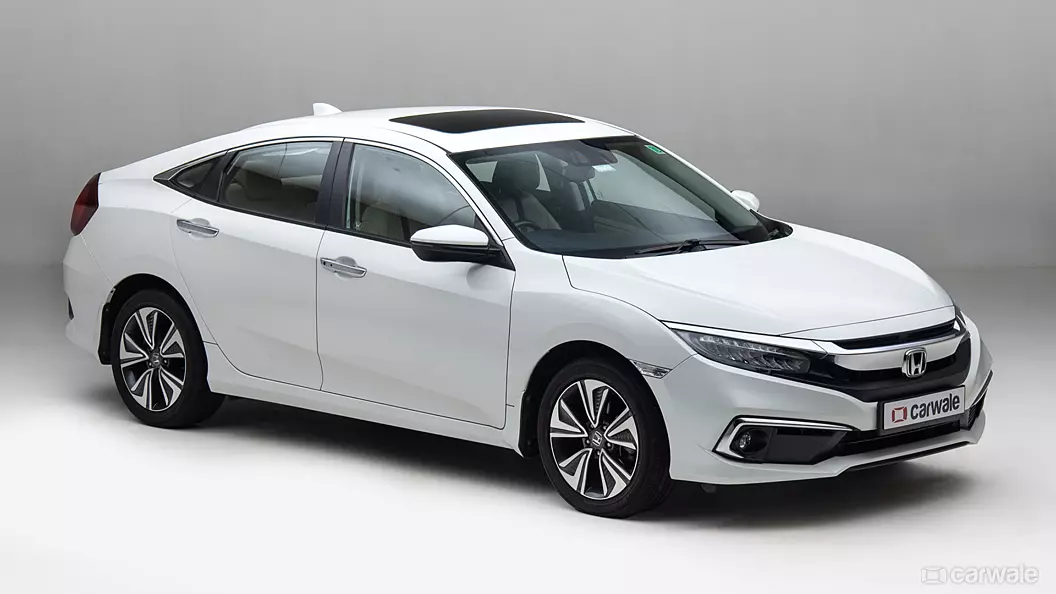 A standard moonroof will feature a sliding glass panel between the headliner and the roof. A Honda Civic is an example of a car with a standard moonroof.
Panoramic Moonroof
A panoramic moonroof is one that covers both the front and back rows of the car. Typically, just the front portion of the sunroof slides open while the back glass remains fixed. The 2023 Hyundai Sonata is an example of a car having a panoramic moonroof.
Fixed Moonroof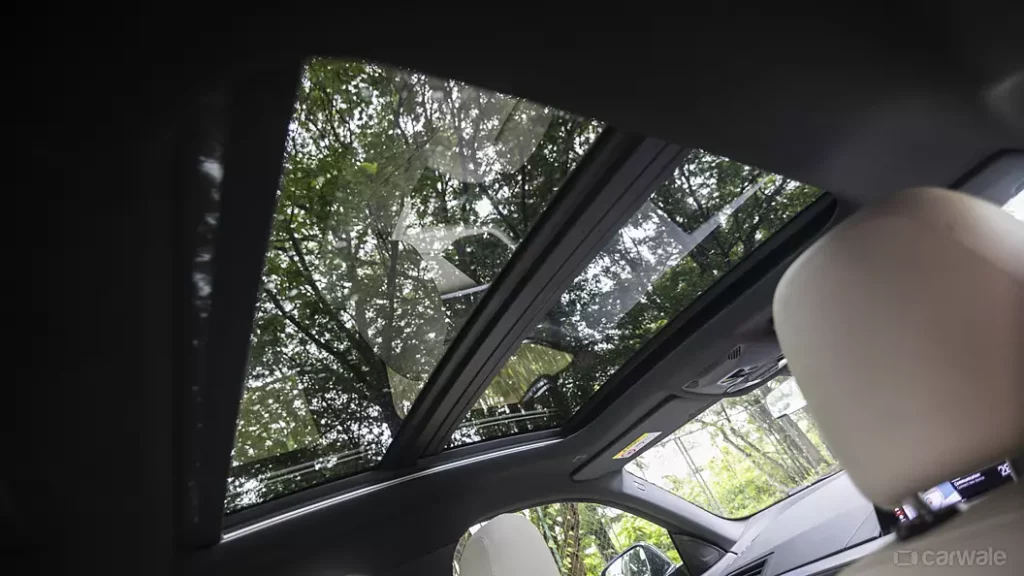 A fixed moonroof is a glass roof that cannot be opened. A BMW 8 Series Gran Coupe is an example of a car with a fixed moonroof.
Popular Models with a Moonroof:
Honda Civic
Tesla Model 3
BMW X5
Buick Encore
Mazda Mazda6
Porsche Panamera
Subaru Forester
Ford F-150
How much do Sunroofs and Moonroofs typically cost?
A moonroof will typically cost from $1,000 to several thousand dollars. However, this is not too much if you really want one on your car. Panoramic roofs might cost up to twice as much. Even though sunroofs and moonroofs depreciate with the car, having one can make it easier to sell a used car.
Additionally, it is still possible to have an aftermarket sunroof installed on an old car. It might cost between $300 and $800 to install these pop-up/removable panels. However, they are more prone to leak, corrode, or have other issues than a unit that was installed at the factory.
Maintenance of Sunroofs and Moonroofs
Repairing or replacing a sunroof or moonroof can cost a lot of money. It is recommended to vacuum and clean the tracks regularly to ensure smooth functioning. Moreover, use dry lube to lubricate any moving parts.
Cleaning the drain passages and seals with a clean cloth at least once a year will help avoid problems. Use a soft one-eighth-inch pipe cleaner to clean the drain tube openings.
When the drains are clean and free of debris, flush them. Pour one cup of water down the drain tube at a time. If water begins to drip from beneath your car, the drain is likely to open.
The Bottom Line
The terms Sunroofs and Moonroofs are used interchangeably by manufacturers. These two terms are not the same, but they do not differ from each other significantly. The primary distinction between a moonroof and a sunroof is that a moonroof can be fixed.
On the other hand, a sunroof can be easily opened. Moonroofs are always constructed of glass, while sunroofs can be either glass or metal. You can occasionally catch the wind by using a regular hard-top sunroof.
However, a tinted glass panel moonroof is perfect for letting light in at all times. Both types of roofs have their own positive aspects and drawbacks. You can choose the one that best suits your needs.