Do you enjoy the rush of racing down the road in a powerful sports car? If so, you're in luck. We've produced a list of the top trending 12 best sports cars for ladies who enjoy driving. Our selection of sports cars includes automobiles with superior performance, safety equipment, and sophisticated styling.
From high-end automobiles to vintage muscle cars, there is a great sports car for every kind of female driver. Whether you're a performance aficionado or an eco-conscious driver, you can discover a fantastic sports car based on your tastes. Let's take a close look at the top 12 best sports cars for women in 2023.
Increasing Trend of Driving Sports Cars Among Women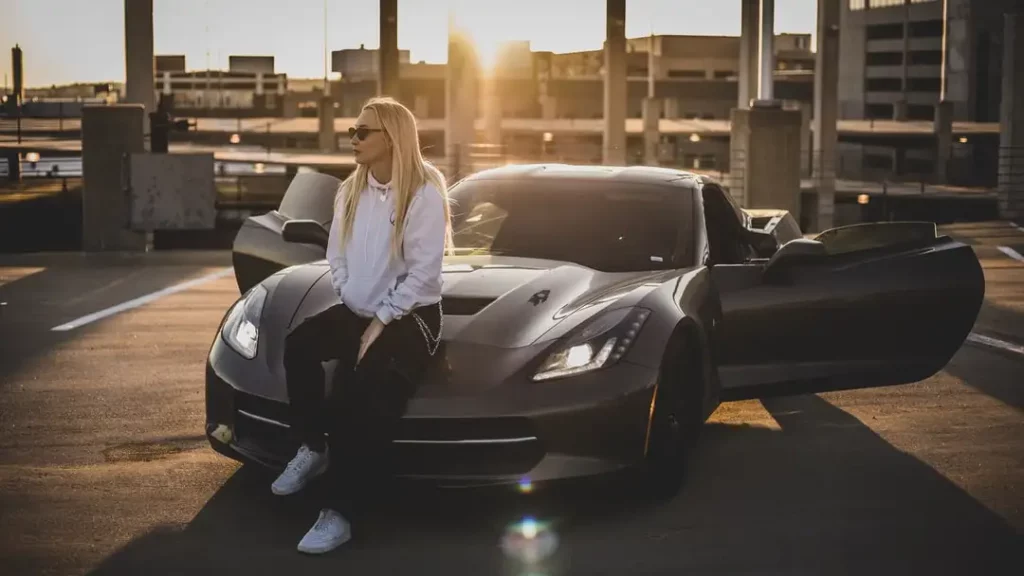 In recent years, more and more women are getting and driving sports cars to satisfy their desire for speed. After all, they are as deserving as anyone else to experience the rush that comes with driving a high-performance vehicle. We would never tell you to go faster than the law allows, but if you want to really open these cars up, you should find roads with higher speed limits.
Fortunately, automakers understand that sporty vehicles for women can be used for more practical purposes. Some of our preferred sports cars don't require sacrificing a back row or cargo room. These sports cars are advancing in terms of style, power, and luxury. Moreover, women can customize them with bright colors and attractive curves, empowering the driving environment.
Reasons Why Women Like to Drive Fast Sports Cars:
Their elegant and fashionable design.
Modern features for safety and technology.
They have strong engines.
They give a thrilling performance.
Exciting and enjoyable driving experience.
Their fancy interiors.
The appeal of their status symbols.
Top 12 Best Sports Cars for Women
The best sports vehicles for ladies are listed here:
1. Acura NSX: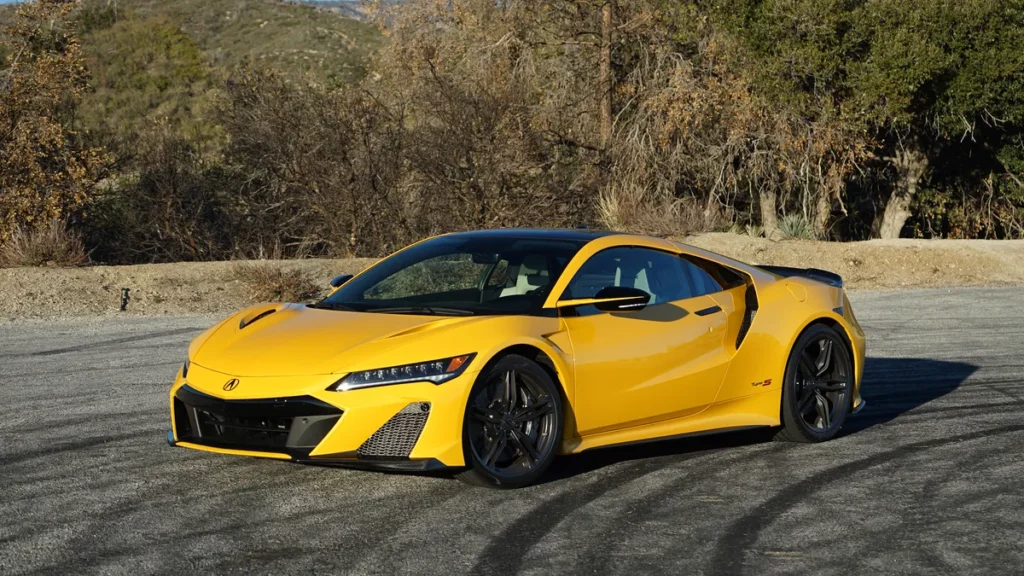 This beauty was created in the United States. All-wheel drive makes it easy to turn and gives you quick power when you need it. The tight design is intended to block out wind and road noise, which results in surprisingly silent operation. Additionally, it sports an interior made of leather, carbon fiber, and Alcantara suede.
With all the bells and whistles, this car costs almost $200,000, so it's a good investment. Get it while you can because Acura is putting it out of production. However, it will be back soon with an electric motor. The NSX also has a variety of cutting-edge driver assistance functions, including adaptive cruise control, lane-keeping aid, and traffic sign recognition.
2. Audi R8: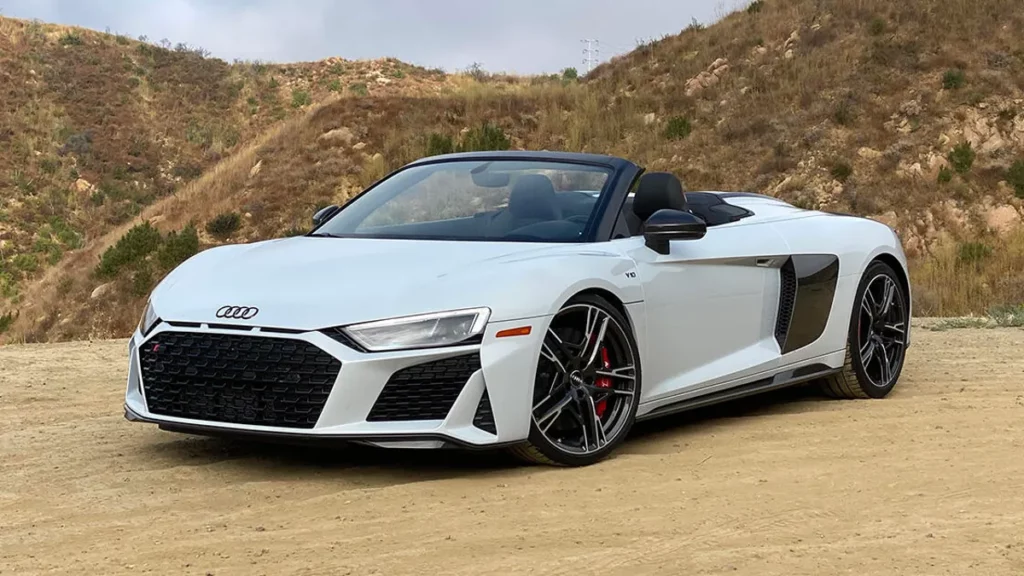 Any woman would enjoy driving the strong and sexy 2023 Audi R8. It has a level of performance and luxury that has never been seen before. It also has the choice of a V10 plus engine that produces 602 horsepower. Inside, there are high-end materials, cutting-edge technology, and advanced safety features like adaptive speed control.
The Audi R8 is one of the most attractive sports vehicles for women in 2023 due to its modern and athletic exterior. Additionally, it has Quattro all-wheel drive, giving you the best traction on the road regardless of the weather. For those seeking attractive, potent sports cars for women, the Audi R8 is the best choice.
3. Lexus LC 500:
This car is able to draw all the attention. Can you imagine having this car in your driveway? Probably your neighbors will swoon. Everything about this car is luxurious. The Lexus LC 500 is not your standard car, with a butter-soft leather interior and an extremely attractive appearance. You can also use the convertible model to take a stylish slo-mo selfie.
4. Chevrolet Corvette Stingray :
The 2023 Chevrolet Corvette Stingray is a fantastic option in a sports car due to its exotic aesthetics, amazing power, and affordable starting price (about $64,000). It's good if this is your first time operating a powerful vehicle. But it's fantastic if you've been driving a powerful vehicle.
The Corvette's drive modes, which enable the driver to select the vehicle's level of aggression, are largely responsible for its adaptability. This classic American sports car got a new look in 2020. It now has a "mid-engine," which means that most of the power comes from the back instead of the front. As a result, your drive will be much more even. Make a sensible decision; it will pay off.
5. Porsche Taycan: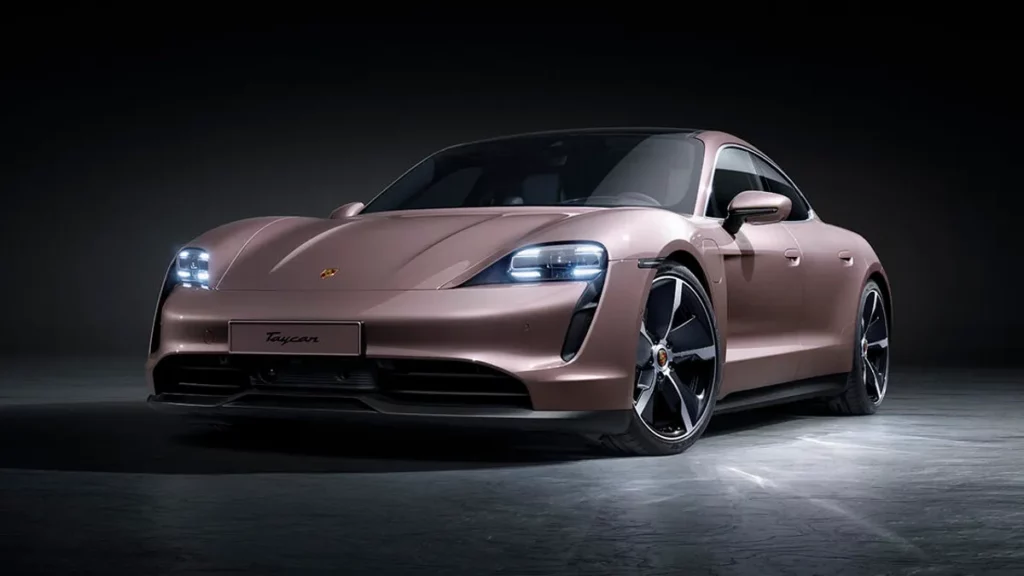 Porsche first revealed its electrified concept car in 2015. Now, the Taycan is ready to take your breath away. There is no need to feel regretful about selecting this automobile. Since it takes only 5 minutes to charge up to 60 miles, you'll be ready for your morning drive before you finish your coffee.
The only guilt you might experience after spending $153,000 is seeing your financial account suffer. Otherwise, you can contribute to saving the environment and appear as a boss lady at the same time.
Sports cars are a great choice for many women, however not all like them. For this reason, we have compiled a list of the 10 cutest cars for women, you should read it.
6. Toyota Supra: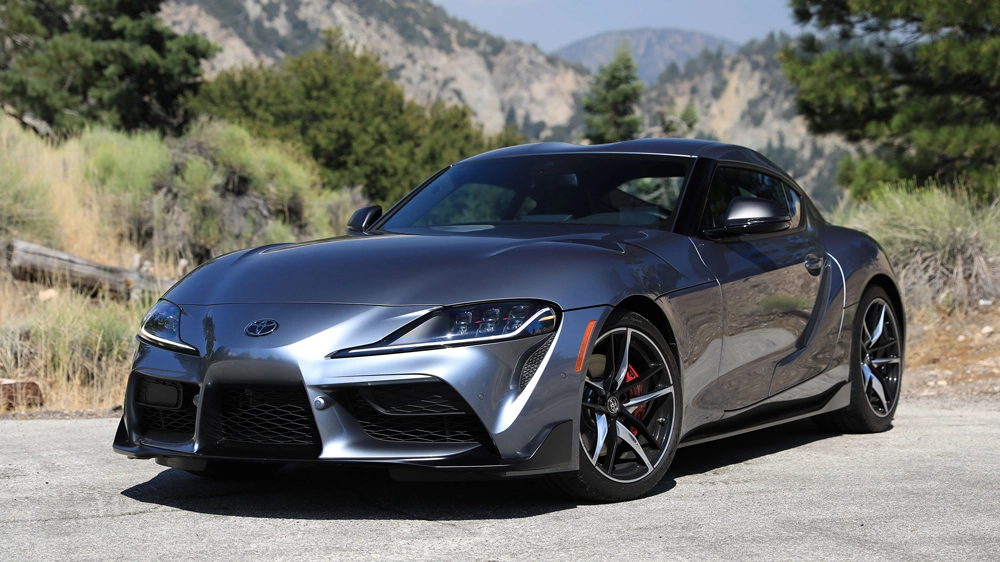 Fans of the famous Toyota Supra are overjoyed that it has finally returned to the brand's range. But why are they so excited? The GR Supra (GR is for Gazoo Racing, Toyota's performance partner) offers a fantastic driving experience and also features BMW-developed mechanicals.
It features an excellent manual gearbox, which is available on the 3.0L, 3.0L premium, and special edition A91 variants. Both the gearbox and the vehicle were customized to work together well. With a base price of about $44,000, the Supra is the definition of sporty luxury at a fair price.
7. Nissan Z:
Even though it's a big change from Nissan's famous Z series, this cute little sports car looks familiar. The new design incorporates historical elements into the contemporary day on the outside, inside, and even in the emblem and adorable little details.
After this makeover, the Nissan Z got a lot of praise and was even a finalist for the World Performance Car of the Year. Fans adore the way it pays homage to the Z heritage by bringing back some of the classic elements, including the logo and the front and rear-end designs.
It is priced in a way that won't break the bank: it costs between $40,000 and $50,000.
8. Lamborghini Huracan:
This car is unlike any other you've ever driven, so you'll need to learn how to drive it. You'll also need to wear proper shoes and be focused. Moreover, you have to think carefully about where to put your purse because it is noisy and bumpy. It is a unique and classy car. Sure, over $300,000 is a lot of money, but if money is no object, the price is well worth it for the kilometers of smiles you'll get in return.
9. Ford Mustang:
The Ford Mustang is the best option for any female driver due to its potent engine and stylish exterior. It has a lot of muscle but is also very economical, so you can make lengthy trips without breaking the bank on petrol. Thanks to the car's several trim options, you may customize your vehicle to meet your needs.
There are three different engine options: a 2.3-liter Eco-Boost 4-cylinder, a 5.0-liter V8, and a 2.7-liter Eco-Boost V6. It also includes an extensive list of cutting-edge safety technologies, including adaptive cruise control, automatic emergency braking, and a rearview camera. Whether you're searching for an eye-catching vehicle or a reliable everyday driver, the Ford Mustang will meet your demands.
10. Mercedes-Benz SL450:
One of the most comfortable sports cars for women on the market, the 2019 Mercedes-Benz SL450 provides a luxurious ride with lots of power. It can go from 0 to 60 mph in just 4.9 seconds because of its 3.0-liter V6 engine's 362 horsepower and 369 lb-ft of power.
Air suspension offers a comfortable and smooth ride, and the cabin is well-isolated from outside noise. The interior is very nice, with leather upholstery, a high-end sound system, and ventilated seats for best comfort.
11. Porsche 911: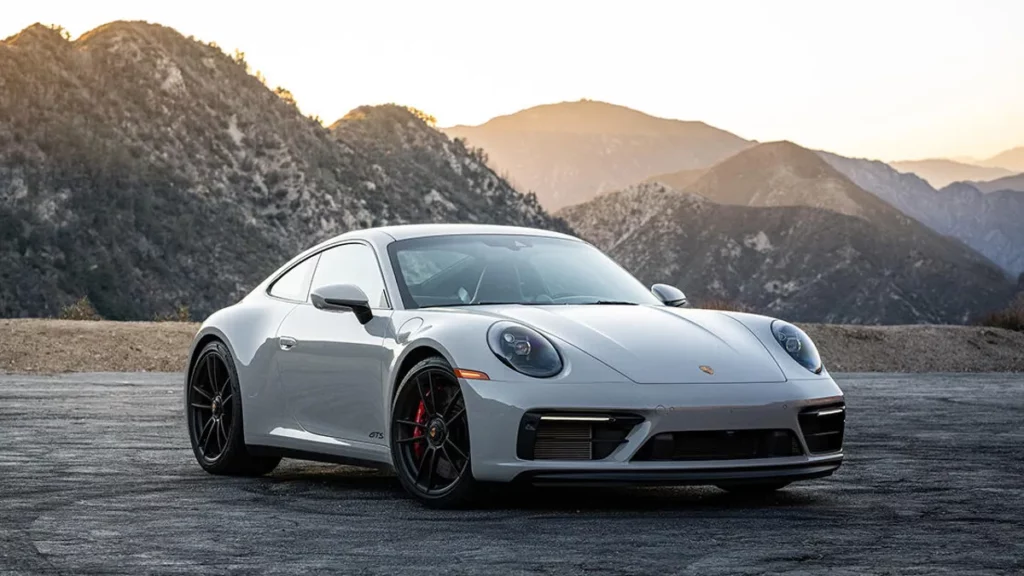 The iconic Porsche 911 continues to provide drivers with an unbeatable combination of performance, elegance, and luxury. With its potent engine and sprightly handling, the 911 is one of the newest sports cars for women and offers an exciting ride. The 911 is ideal for people who wish to draw attention to their stunning sports car thanks to its stylish exterior and cozy interior.
It offers a variety of engine options, including a 3.0-liter 6-cylinder and a 4.0-liter 8-cylinder engine. Moreover, it features a range of modern safety technologies, including automated emergency braking, adaptive cruise control, and a rearview camera.
12. BMW Z4: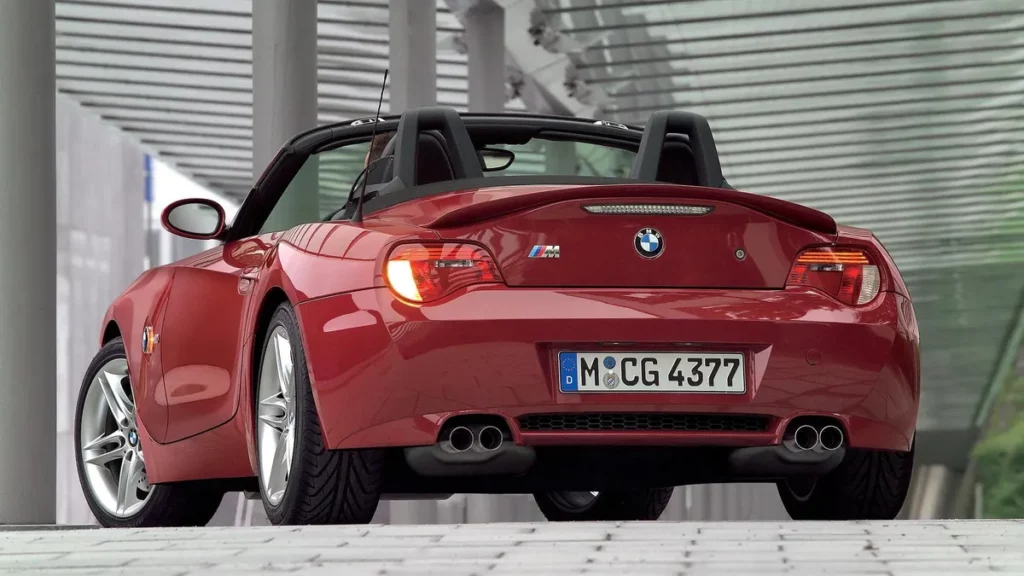 BMW Z4 is one of the top women's sports vehicles in 2023. It is also one of the most well-liked sports vehicles among female drivers due to its potent engine and dynamic design. It's a terrific alternative for long drives due to its comfy cabin and responsive handling. Thanks to its low pricing, it's a great choice for those on a low budget.
It offers two engine options, including a 2.0-liter and 3.0-liter 6-cylinder engine. It has many advanced safety features, such as automatic emergency braking, improved airbags, blind spot monitoring, active lane control, adaptive cruise control, and a rearview camera. So the BMW Z4 is a great option if you're searching for a small sports car for ladies that's both beautiful and powerful.
FAQs:
1. Are sports cars suitable for women?
Sports cars are very suitable for women nowadays. They meet the priorities and unique needs of female drivers. Performance, security, comfort, style, and practicality are things to think about while buying a sports car as a woman.
2. Which sports cars are the best for women?
The Mazda MX-5 Miata, Porsche 718 Boxster, and Audi TT are among the best sports cars available for women. However, it mostly depends on a woman's particular needs.
3. What factors should a woman take into account when selecting a sports car?
Women should consider execution, protection, convenience, aesthetics, reliability, and reputation when selecting a sports car for a woman.
4. How can you find the best sports car for you?
Consider your budget, examine several models, and take into account characteristics like performance, safety, and reliability to pick the ideal sports vehicle for you.
Conclusion
In 2023, there is a wide selection of gorgeous sports cars for ladies, making it difficult to choose just one. In this article, we have discussed the 12 best sports cars for ladies, which offer comfort, speed, and elegance. Whether you're a teenager seeking your first car, an adult lady looking for a luxurious ride, or a middle-aged woman wishing to experience driving at its best, these incredible sports cars will satisfy all your needs.