The world of rare and exotic cars has always fascinated car enthusiasts and collectors alike. These rare cars are not only a symbol of luxury and power but also represent a piece of automotive history that is preserved for future generations. Rare cars hold immense value in the automotive world, with their unique designs, limited production runs, and historical significance making them highly sought-after by car lovers.
The rarity of these cars adds an extra level of allure and mystique. These cars are not only rare, but they are also iconic and have left their mark on the automotive industry. From classic to modern, sports cars to luxury cars, these rare vehicles represent the pinnacle of automotive engineering and design.
In this article, we will take a closer look at 30 of the rarest cars in the world, examining their history, design, and significance in the automotive world.
30. 1928 Mercedes-Benz S-Type 26/120/180 Sports Tourer:
This sports tourer can seat four people and was initially sold to vaudeville singing great Al Jolson in 1928. He looked after the vehicle until 1947 when he sold it to Brooks Stevens, a young man regarded as "The Seer Who Made Milwaukee Famous," per Sotheby's.
The 1928 Mercedes-Benz S-Type 26/180 Sports Tourer was designed by Ferdinand Porsche, who was also the company's head engineer. The fact that so few of the original 150 automobiles made, made it into the new millennium makes this model one of the rarest here. As you can see, it is a stunning piece of work from Porsche, and Mercedes ought to be pleased with it.
29. 2005 Mansory Bugatti Veyron Linea Vivere:
Since it came out in 2005, the Bugatti Veyron EB 16.4 has been one of the most well-known and sought-after supercars. The supercar went through several revisions before being discontinued in 2015 and replaced by the Bugatti Chiron.
The top speed of the original model of this car is 253 mph. The Veyron Super Sport, which has a top speed of 267.856 mph, is also recognized by Guinness World Records as the fastest street-legal production automobile in the world. The Veyron Grand Sport, which has a top speed of 254.04 mph, is the fastest roadster in the world.
The vehicle has been made in a number of unique versions, including this Mansory Vivere edition. There were only 270 regular Veyrons made and only three of these limited edition ones.
28: 1964 Ford GT40: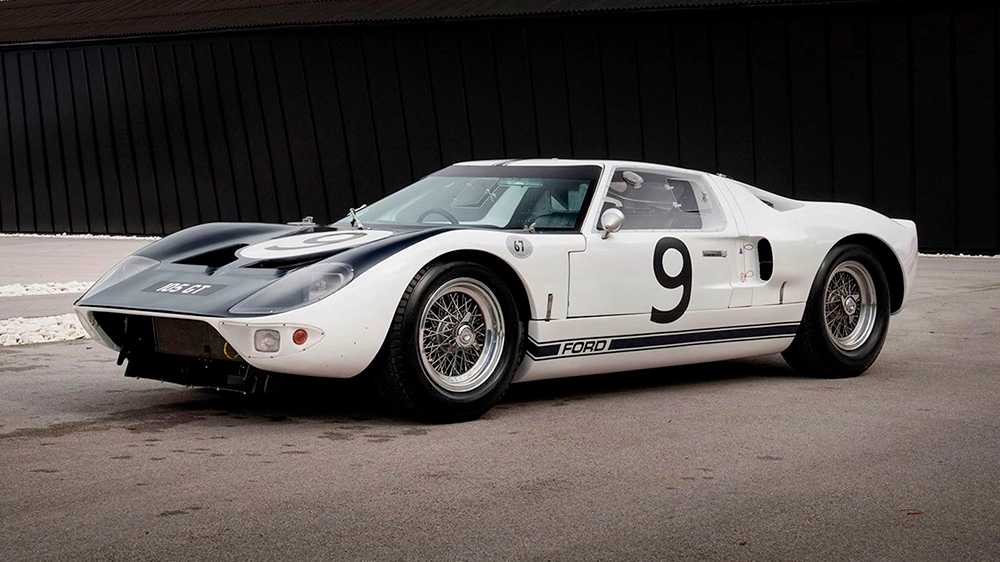 The Ford GT40 is the initial high-performance race car that served as the inspiration for the now-famous Ford GT supercar. The GT40 was powered by a number of American-made engines specifically designed for the vehicle and was based on the British Lola Mk6.
The GT40 dominated the 24 Hours of Le Mans, taking the victory four times in a row between 1966 and 1969. The Grand Tourer design and the vehicle's 40-inch height overall inspired the name of the vehicle.
There were just 105 of these automobiles made. The Mark I had a 4.7-liter engine, the Mk II had a 7.0-liter FE engine, the Mk III had a detuned 4.7-liter engine with 306 horsepower, and the Mk IV had the same engine as the Mk II.
27. 1953 Porsche 550 Spyder:
The Porsche 550 Spyder was a widely acclaimed racing car in production from 1953 to 1956. Just 90 of these vehicles were produced, and few yet have endured into the present day. The car was powered by a 1.5-liter, four-cylinder, all-aluminum "Fuhrmann Engine" that generated 110 horsepower.
The 550 Spyder was a road and track vehicle. In the top three slots during races, it was almost invariably in the winning positions. Only 90 were produced at the time, and they were all meant to be raced, winning their respective classes at the Le Mans 24-Hours and the arduous Mexican Carrera Panamericana. This is the best example of deadly glamour.
26. 1955 Mercedes 300SL Gullwing: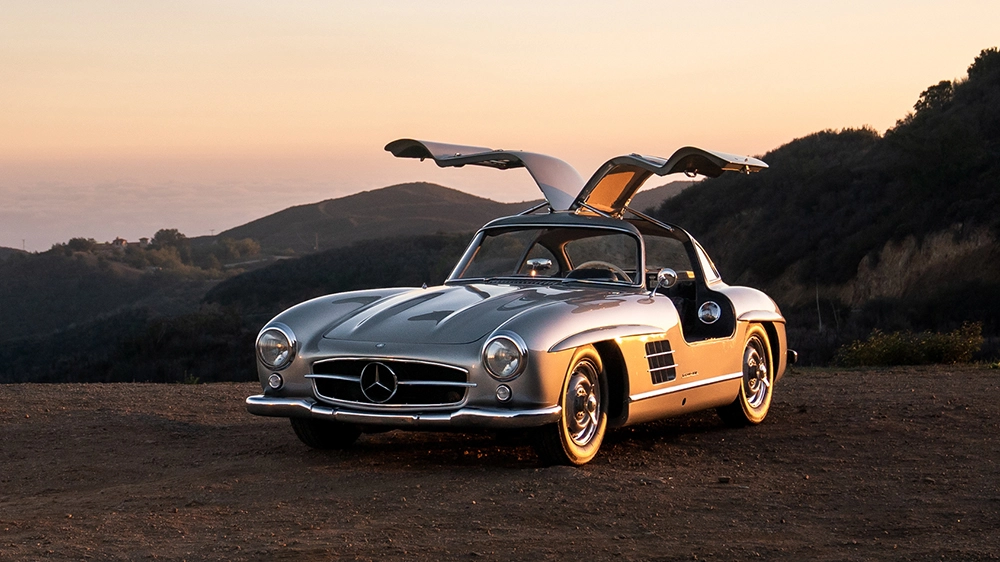 The Mercedes-Benz 300SL Gullwing is a historic, iconic vehicle that is still in service today and is owned by many collectors. Even yet, it has an absurdly high asking price because it is one of the rarest cars in the entire world.
The 300SL is a grand tourer and the fastest mass-produced vehicle of its day. It was created as a modified Grand Prix automobile with the intention of luring wealthy high-performance enthusiasts in post-War America.
The automobile achieved immediate success following its introduction at the 1954 New York Motor Show. It boasted the highest top speed of any mass-produced vehicle at the time (160 mph) because of its 3.0-liter overhead cam straight-six engine and 215 hp.
25. 1970 HEMI Coronet R/T Convertible: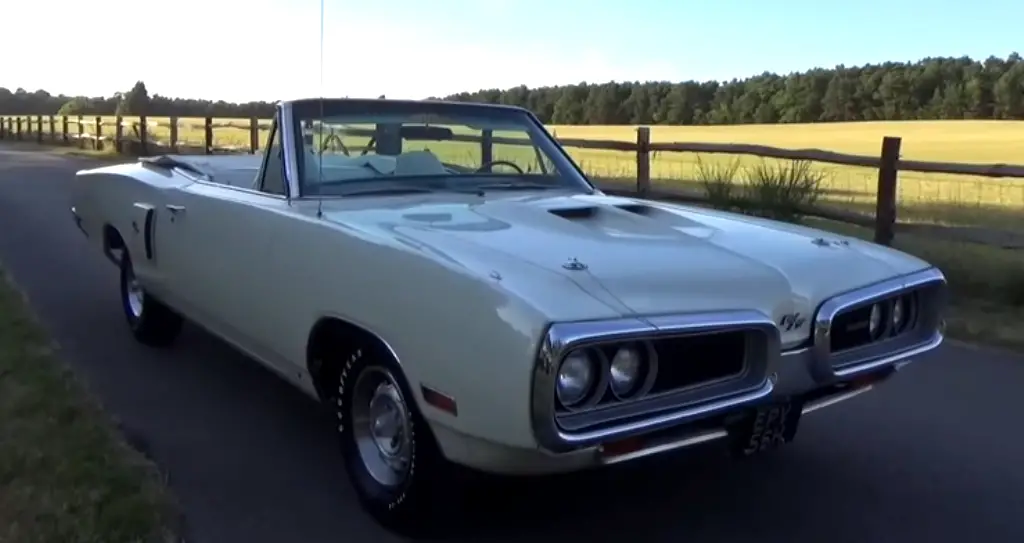 The Coronet was once a full-size post-war workhorse, but it was revived in 1965 as one of the first American vehicles to be officially recognized as a muscle car. The R/T (Road and Track) model was released in 1967 and came with either a base Magnum 440ci engine or an optional 426 HEMI engine.
It was also available as a two-door hardtop or convertible. The 1970 HEMI-powered Coronet R/T convertible was the rarest of the R/Ts, with a production run of just two cars.
None of the R/Ts were built in huge quantities. That's correct; even though 1970 was the height of the horsepower wars, only two of these stunning cars were ever produced. The rarest cars in the world are sometimes the most understated-looking ones.
24. 1994 Ferrari F40 LM:
The mid-engined, rear-wheel-drive Ferrari F40 is a classic body design from Ferrari. It was manufactured between 1987 to 1992. To mark Ferrari's 40th anniversary, the company released the F40 as a replacement for the 288 GTO.
It was the last car design that the late, great Enzo Ferrari personally approved. At the time, it was also Ferrari's most expensive, fastest, and most powerful vehicle. The 199 mph top speed was matched by the 471 horsepower produced by its twin-turbocharged V8.
After making its début at the 1989 Laguna Seca Circuit in the GTO division, the F40 LM was seen in a number of further races. The vehicle, which won the 4 Hours of Anderstorp in 1995, was eventually retired in 1996 because it couldn't compete with the newly-entered McLaren F1 GTR.
23: 1957 Jaguar XKSS:
The Jaguar XKSS is a road-legal version of the iconic D-Type race car produced by Jaguar in the mid-1950s. Just 25 were intended to be produced, but only 16 were completed after a fire destroyed the rest nine.
The year 2017 was significant for affluent Jaguar enthusiasts since it marked the return of the Jaguar XKSS after sixty years. They were created by skilled artisans to the precise specs of the original 1957 limited-run model, which is widely regarded as the first supercar ever made.
In order to replace the legendary "lost" nine XKSS cars that were destroyed in a fire on their way to North America in 1957, exactly nine were made and released in 2017.
22. 2017 Pagani Huayra BC:
The Pagani Huayra BC is a limited-edition hypercar produced by the Italian manufacturer Pagani. It was introduced in 2016 and named after Benny Caiola, a friend of Horacio Pagani and the first customer to buy a Pagani car. Only 20 units were produced, and all were sold out before the car's official launch.
The Huayra BC is based on the standard Huayra but features significant improvements in terms of performance and aerodynamics. The car has a big, hand-built V12 engine with two turbochargers that Mercedes-AMG made just for it.
With a 6.0-liter engine and 720 horsepower, it can reach a high speed of 238 mph and accelerate from 0 to 60 in just 2.8 seconds.
21: 2013 Pagani Zonda Revolucion: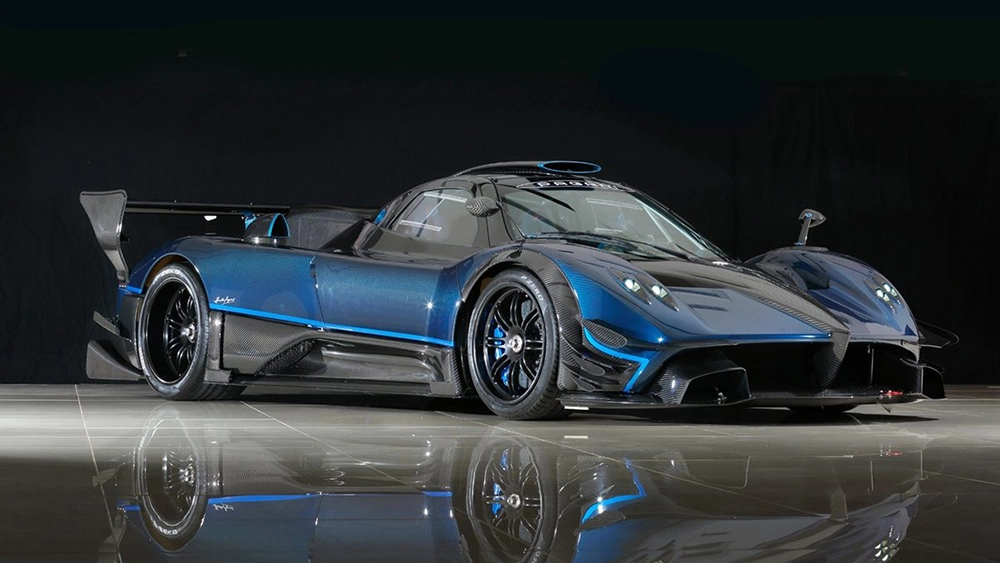 The Pagani Zonda Revolucion is a limited-edition track-focused supercar produced by the Italian manufacturer Pagani. It was introduced in 2013 as the ultimate evolution of the Zonda line, with only five units built.
The engine was designed and built by Mercedes-AMG; it was a 6.0-liter V12 that generated 789 horsepower and was paired with a 6-speed transversal and sequential gearbox (Xtrac 672) that allowed for gear changes in just 20 milliseconds.
The vehicle has revised Brembo brakes, an improved vertical stabilizer to support the rear wing, and a Bosch traction control system. Moreover, upgrades like an Inconel exhaust with F1 styling and a multi-disc clutch pack made for racing make this vehicle even more unique.
20. 1969 Chevrolet Camaro ZL1:
The 1969 Camaro ZL1 was one of the most sought-after Chevy performance cars of all time due to its status as the model's most powerful and fastest version. This extremely rare Camaro was equipped with a 427 cubic inch aluminum V8 that generates 430 horsepower.
Moreover, the ZL-1 was the most potent car on the market at the time. With all that power, it also required some other enhancements. The ZL-1 was equipped with a unique front and back suspension, powerful brakes, a positraction rear axle, and transistorized ignition.
19. 1948 Tucker 48:
Preston Tucker was an innovator and a genius in the motor industry. Preston Tucker, the man behind its creation, hailed it as the "car of tomorrow." His revolutionary 1948 sedan, nicknamed the "Torpedo," introduced the world to innovations that would become the norm in subsequent models.
The "cyclops eye," a third headlight that was directed in a particular direction, distinguished this vehicle from others at the time. But regrettably, the Tucker brand only ever produced 51 vehicles before shutting down in 1949. The vehicles produced were marketed as the "cars of the future" and were capable of a top speed of 120 mph.
18. 1904 Rolls Royce 15 Hp: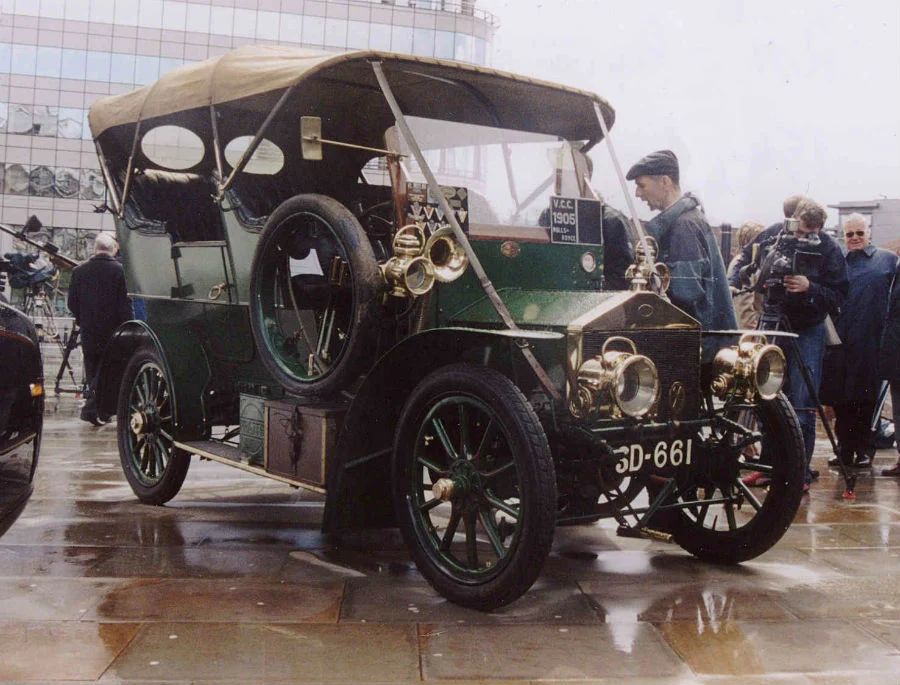 Rolls-Royce was bound to make this list even before it came off the production line. An agreement between Charles Rolls and Henry Royce on December 23, 1904, led to the creation of four cars, including the Rolls Royce 15 HP.
The manufacturer only intended to produce four variants of this car—a 10hp, 15hp, 20hp, and 30hp—when it originally went into production in 1905. Only six 15hp variants were ever made, and only one is still in existence today. The fact that it's almost a century old has never been replicated, and has no aftermarket parts makes it a strong contender for "rarest car."
17. 1954 Oldsmobile F-88:
The Oldsmobile F-88 was a 1954 "dream car," with Bill Lange creating the early designs. The body was constructed of fiberglass, and it shared the same 102-inch wheelbase as a Chevrolet Corvette. A 324-cubic-inch V8 engine with 250 horsepower powered the two-seat roadster. Only four classic American muscle vehicles were produced, and only one is still around.
There is lots of speculation that a second F-88 was constructed but tragically destroyed in a fire during display shows. Yet there's no truth to those rumors. In any case, its sleek, golden exterior and immaculate condition make it clear that it is not your ordinary Oldsmobile. Its rarity, advanced technology, and innovative design make it a true masterpiece of automotive history.
16. 1953 Jaguar XK120-C: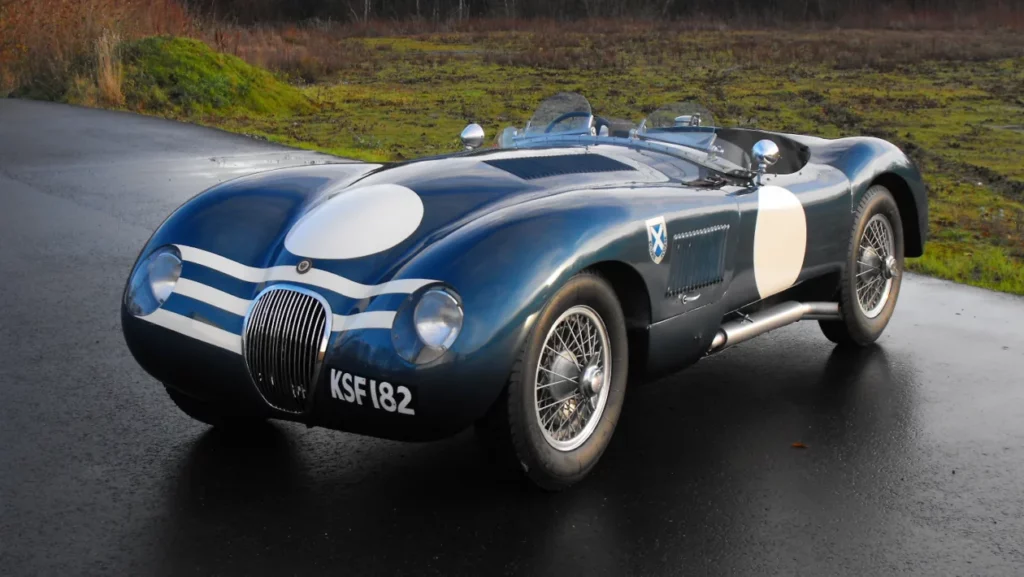 From 1951 and 1953, Jaguar manufactured the XK120-C, also known as the C-Type, a racing sports automobile. Heynes, RJ Knight, and Malcolm Sayer created the car's aerodynamic body and lightweight tubular structure. Only 53 were produced, with 43 going to private buyers, making this one of the rarest Jaguars ever.
The road-version vehicle featured a 3.4-liter twin-cam straight-six engine that generated between 160 and 180 horsepower, whereas the track-version vehicle included a modified 205-horsepower engine. Two victories at the 24 Hours of Le Mans in 1951 and 1953 speak to the C-racing Type's prowess.
15. 1960 Aston Martin DB4 GT Zagato: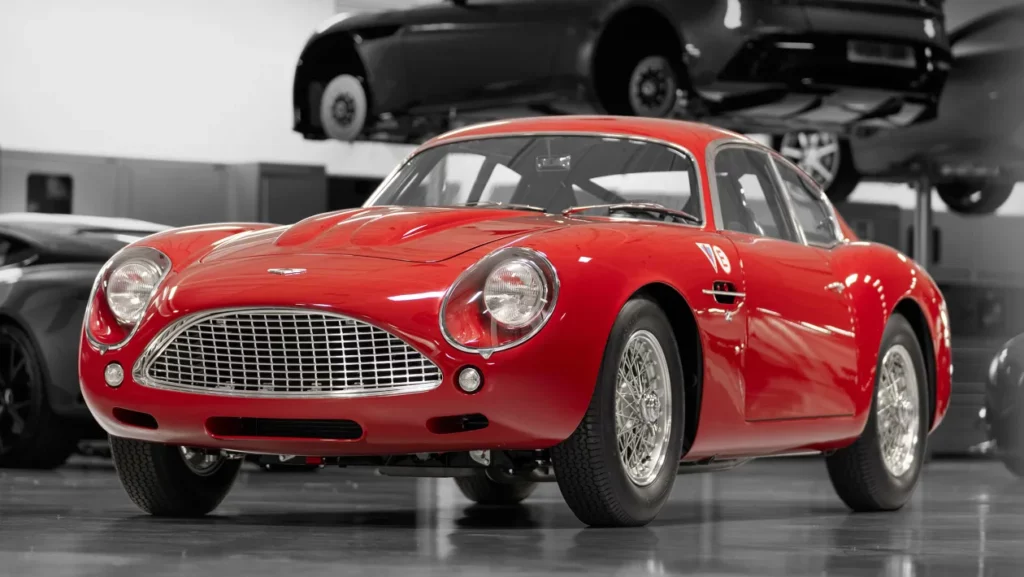 Zagato is a quirky Italian coachbuilder that aims to redesign and improve existing high-end sports cars. Their work on the beautiful DB4 resulted in a graceful, curved, super-light GT with a variety of weight-saving features, including perspex and aluminum components.
Bumpers were viewed as unnecessary. The DB4's steel parts were entirely swapped out for aluminum here, resulting in a smaller, more aerodynamic, and 100-pound-lighter vehicle.
Although Zagato intended to produce 25, only 20 of these British/Italian super-GTs were produced due to a lack of demand. The car had a 3.7-liter twin-spark straight-six engine that made 314 hp, went from 0 to 60 mph in 6.1 seconds, and could go as fast as 154 mph.
14. 2012 W Motors Lykan HyperSport: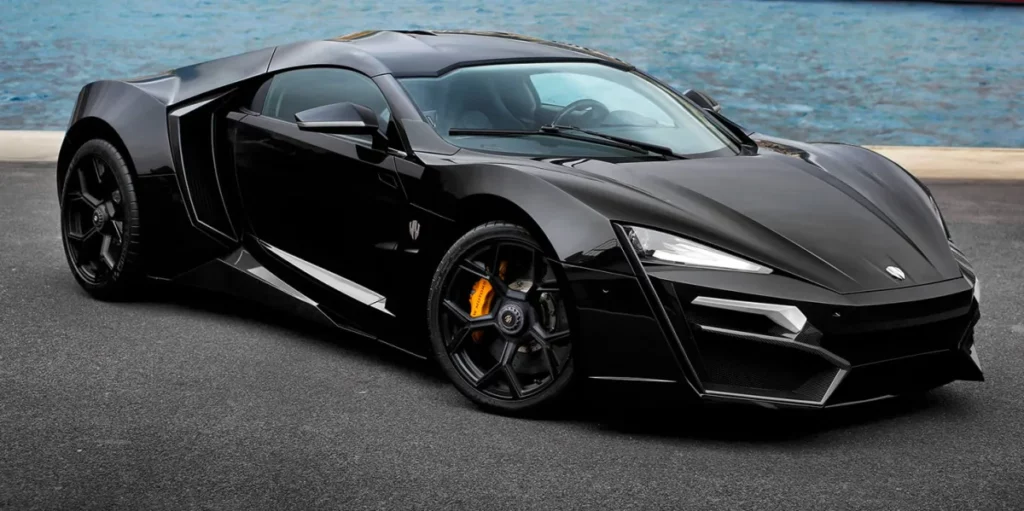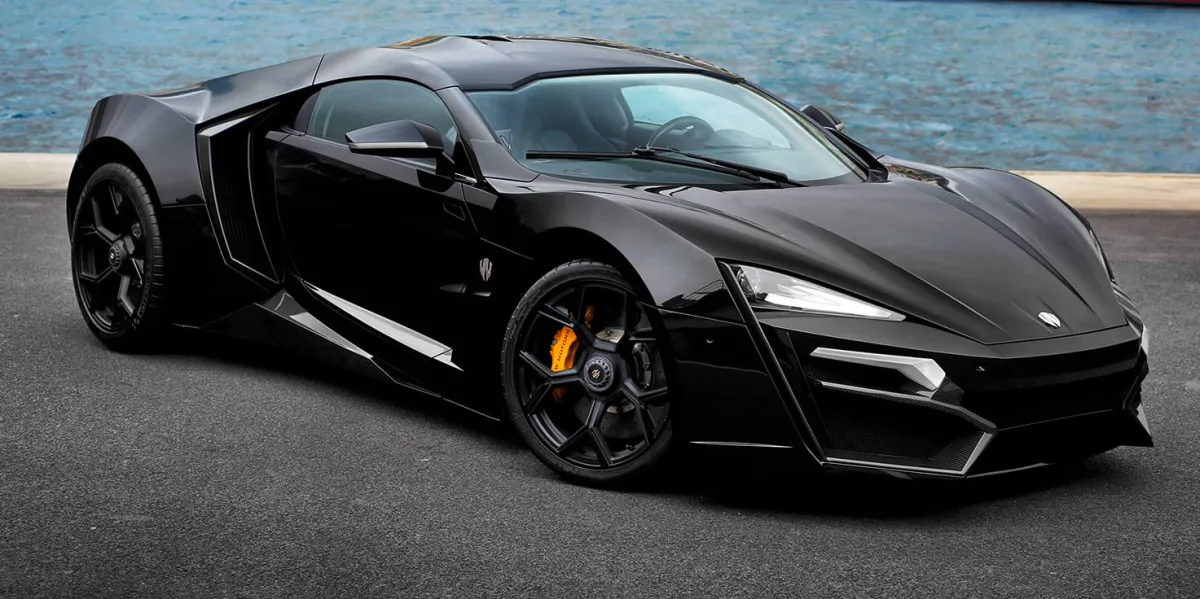 W Motors, a company based in the United Arab Emirates, produced the Lykan HyperSport, a supercar with a limited run in Lebanon. The first sports car to be designed and produced locally in the Middle East, it was constructed in 2012 with the assistance of engineers from Lebanon, France, and Italy.
You might remember seeing this car crash through skyscrapers in "Furious 7,". It has a top speed of 240 mph and can accelerate from 0 to 62 mph in 2.8 seconds. It is one of the rarest supercars because there were only seven units made.
The entire body is manufactured from carbon fiber, and its headlamps are embellished with 440 diamonds. The flat-six engine's dual turbochargers also provide 740 horsepower and 708 lb-ft of torque.
13. 1995 McLaren F1 LM:
McLaren's incredible finish at the 1995 24 Hours of Le Mans inspired the creation of the F1 LM, a more powerful version of the F1. The legendary McLaren F1 design by Gordon Murray was created with no financial restraints.
Gold was used to line engine bays because it is the best heat reflector. In honor of the five vehicles that completed the race, McLaren chose to construct five of them and even based them on the F1 GTR.
The 6.1-liter, naturally-aspirated V12 engine and chassis of the F1 LM were the same as those of the standard F1, but the performance numbers and driving dynamics had been improved. The engine developed roughly 662 horsepower and 705 Nm of torque, a significant improvement over the standard F1.
12. 1926 Bugatti Type 41 La Royale:
Bugatti has a history of producing rare, high-performance supercars, but in the past, they were more concerned with elegance and opulence. And so the Bugatti Type 41 La Royale was built. The La Royale was made for the first time in 1926, and many people still think it is the most luxurious car ever made.
This is because of the vehicle's large aviation engine, nearly 20-foot length, and 14.1-foot wheelbase. The engine was a 12.8-liter straight-eight that produced around 300 horsepower. There were only ever six Bugatti Type 41 La Royales produced, and there will never be another one.
11. 1955 Mercedes-Benz 300 SLR Uhlenhaut Coupe:
Amazing, isn't it? The name of the Mercedes-Benz 300 SLR Uhlenhaut Coupé honors Rudolf Uhlenhaut, the vehicle's designer and principal engineer. Uhlenhaut, an automotive genius, equipped the 300 SLR Coupé with a 3.0-liter inline-eight engine with 306 horsepower and 233 lb-ft of torque that was influenced by the engines used in Formula 1.
The 300 SLR Uhlenhaut Coupé was only ever made in two versions, one with a blue interior and the other with a red one. One of the two versions is owned by Mercedes and is on display at their museum, but the other one was auctioned off for a staggering $143 million.
10. 2013 Lamborghini Veneno: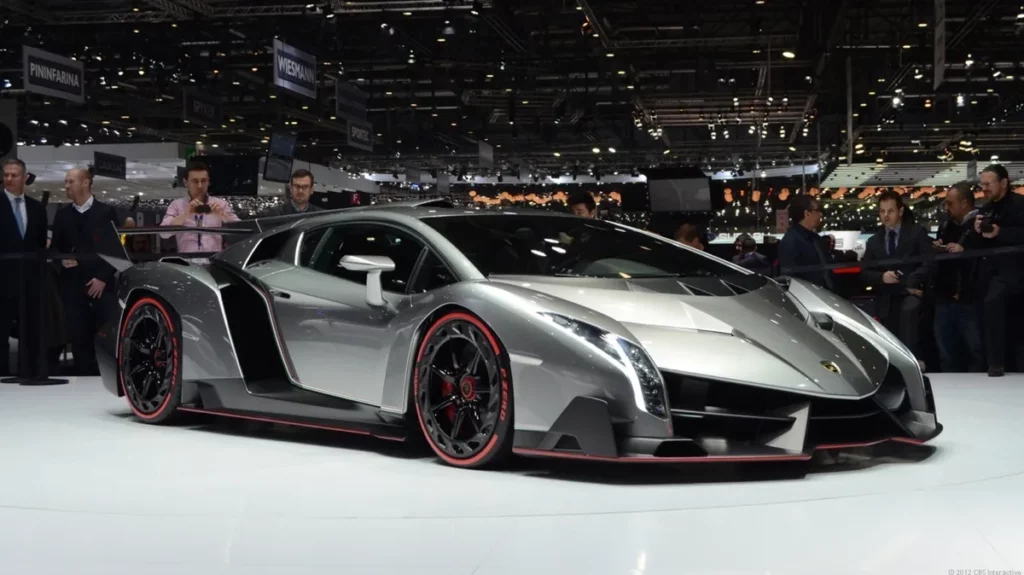 The Lamborghini Veneno is one of the most expensive and rare high-performance sports cars ever made. It was presented in 2013 at the Geneva Motor Show in honor of Lamborghini's 50th anniversary. The Lamborghini Veneno embodies everything a true Italian hypercar ought to be.
Its design turns heads, its drivetrain is strong, its price is high, and it thrashes practically anything around a track. Although some criticize Lamborghini for Veneno's appearance, everything else about the car is generally thought to be flawless.
Of these carbon fiber-infused bulls, only nine roadsters and four coupes were ever produced. Also, every single one of them was equipped with a 6.5-liter naturally aspirated V12 engine situated in the middle, producing 507 lb-ft of torque and 740 horsepower.
9. 1967 Alfa Romeo 33 Stradale:
The Alfa Rome 33 Stradale disproves the adage that "beauty alone is not sufficient to guarantee success." It was the fastest car at the time, with a standing kilometer time of 24 seconds. But its beauty is what made it a part of automotive history.
There are only 18 known examples of the Alfa Romeo 33 Stradale, and each one was powered by a 2.0-liter V8 engine that produced 227 horsepower and 152 lb-ft of torque. The Alfa seemed quite modest on paper, but its actual curb weight of 1,543 pounds made up for it.
The body was made of aluminum and had a low, sleek profile that was both aerodynamic and visually striking. The car also featured distinctive butterfly doors that opened upwards, adding to its unique look.
8. 1970 Porsche 917: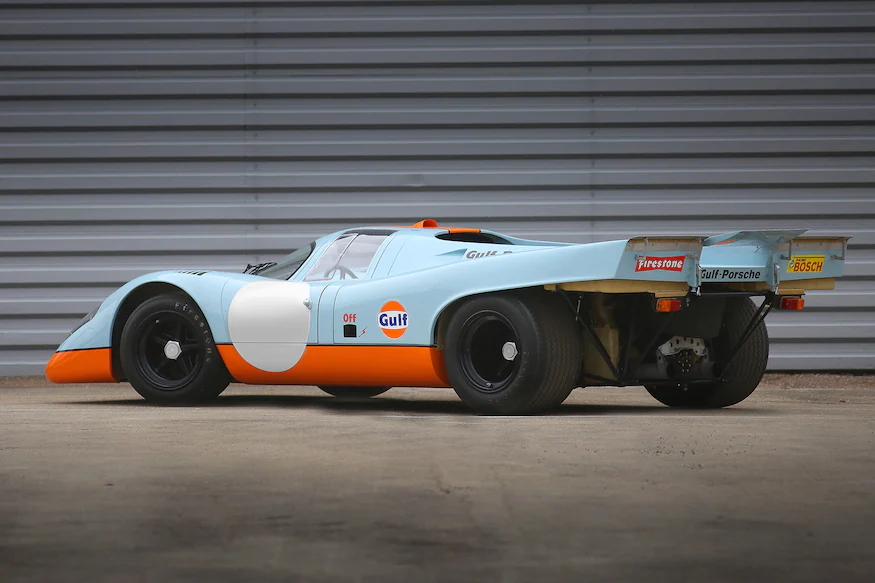 When it comes to sports cars, the German automaker Porsche's 917 is the rarest model ever built. The Porsche 917 was produced in a total of 37 vehicles. The car was manufactured in two versions: the original Porsche 917, of which only 25 were built, and the 917 K, of which 12 were built.
The world-famous Porsche car got its name from the Le Mans 24 Hours races and the movie Le Mans, which starred Steve McQueen. The Porsche 917 is the most well-known racing car ever. The Porsche has a top speed of 240 mph due to its 4.9-liter flat-12 type 912 engine and can accelerate to 62 mph in 2.3 seconds.
7. 2009 Koenigsegg CCXR Trevita: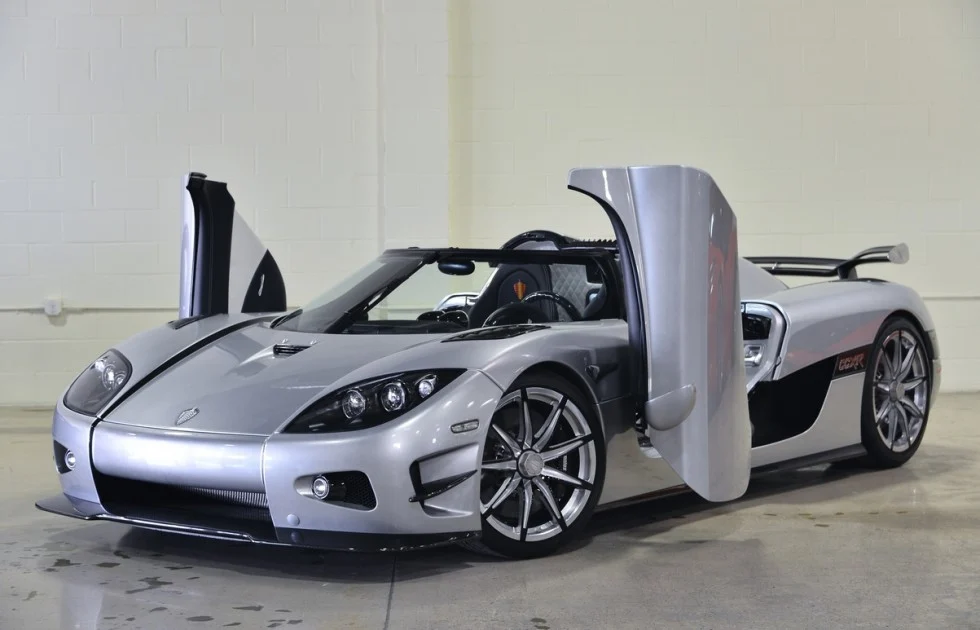 When you think the CCXR can't get any cooler, the limited-edition Trevita shows up. The Swedish word Trevita, which means "three whites," refers to a unique procedure that gives the CCXR's raw black carbon fiber body a brilliant diamond-like finish. The method was not only exclusive to Koenigsegg but also quite costly.
The Koenigsegg CCXR is the "most eco-freindly" version of the CCX. It has the same 4.8-liter twin-supercharged V8 engine as the CCX, but it runs on E85 and E100 ethanol fuel instead of gasoline.
Due to the cooling effects of the ethanol in the engine's combustion chambers, the car's power is increased to 1,004 horsepower when operating on ethanol. The CCXR was named one of the top ten most attractive automobiles ever in 2009 by Forbes.
6. 1956 Aston Martin DBR1:
The Aston Martin DBR1 is a sports racing car that was developed and manufactured by Aston Martin for use in championship and non-championship events. It is primarily recognized for winning the 24 Hours of Le Mans in 1959, Aston Martin's only overall victory in the iconic endurance sports car race.
It's one of only three vehicles to ever win the World Sports Car Championship and the Le Mans 24 Hours in the same season. In 1959, it also won the Tourist Trophy, and Nurburgring, tying the record set by the Ferrari 250TR in 1958 with its three straight victories. It had a 2.5-liter engine with 250 horsepower.
5. 1957 Ferrari 250 Testa Rossa:
The Ferrari 250 TR stands for "Testa Rossa," and it was a racing car produced in the '50s and '60s. Designed specifically for Le Mans and the new rule limiting sports cars to 3-liter engines, the car made its debut at the end of the 1957 racing season.
This vehicle has been incredibly successful, having won ten World Sportscar Championships and three 24 Hours of Le Mans (1958, 1960, 1961). The car has a naturally aspirated V12 engine that can reach speeds of up to 168 miles per hour.
The 1764 lbs curb weight, and basic body design provide great handling at high speeds. The Testa Rossa is now worth tens of millions of dollars. According to AutoBlog, an unrestored 250 Testa Rossa sold for close to 39.8 million in 2014.
4. 2008 Maybach Exelero:
The 2008 Maybach Exelero is a one-of-a-kind high-performance luxury car produced by the German luxury car manufacturer Maybach. It was unveiled in Berlin in 2005 and was designed by the Italian automaker Stola and Daimler Chrysler.
The Maybach Exelero can accelerate from 0 to 62 mph in 4.3 seconds and has a top speed of 218 mph. It is propelled by a 5.9 L Twin-Turbocharged V12 engine that generates 752 ft-lb (1,020 Nm) of torque at 2500 RPM and 690 Horsepower at 5000 RPM.
The Exelero features a custom-built chassis, bodywork, and advanced suspension and braking systems, making it a true high-performance machine. The Maybach Exelero is a unique and exclusive car, and it was sold to a private buyer for a reported price of $8 million.
3. 1931 Bugatti Type 41 Royale Kellner Coupe:
The 1931 Bugatti Type 41 Royale Kellner Coupe is a highly regarded classic car by French automaker Bugatti. Only seven examples of this model were ever built, making it one of the world's rarest and most valuable cars.
The Type 41 Royale was designed to be the most luxurious and extravagant car of its time, with a massive 12.7-liter inline-eight engine that produced around 300 horsepower.
The Kellner Coupe body style was designed by French coachbuilder Kellner, and it features elegant lines, a long hood, and a spacious cabin that can comfortably seat up to eight passengers. In 2001, Forbes reported the price tag of this car at $10 million.
2. 1961 Ferrari 250 GT California SWB Spider:
The 1961 Ferrari 250 GT California SWB Spider is a highly sought-after classic car produced by the Italian automaker Ferrari. The SWB (Short Wheelbase) version of the 250 GT California Spider was introduced in 1960, and it quickly gained a reputation for its exceptional performance and stunning design.
Only around 55 examples of the 1961 Ferrari 250 GT California SWB Spider were produced, making it a rare and highly sought-after collector's item. The vehicle has a 265 horsepower V12 engine that accelerates it from 0 to 60 mph in 6 seconds.
Some readers may remember this stunning vehicle from its appearance in the 1980s hit film "Ferris Bueller's Day Off," which featured the identical model of the Ferrari 250 GT. The highest price paid for a 250 GT SWB was $17 in March 2016.
1. 1962 Ferrari 250 GTO:
The Ferrari 250 GTO was a racing vehicle built between 1962 and 1964 for the Group 3 Grand Touring Car class of the FIA. The vehicle is outfitted with cutting-edge powertrains and sound systems. The 250 GTO features a 300 hp, 3.0 liter V12 engine under the bonnet, which can send riders flying back in their seats.
The most devoted Ferrari collectors will pay any price to acquire a rare model. This is clear from the huge amounts of money that wealthy Ferrari fans have paid for vintage cars. This also applies to the 1962 Ferrari 250 GTO, which in 2018 fetched a record price at auction. One lucky investor paid $48.4 million at an RM Sotheby's auction in California to take home the legendary Ferrari.
Wrapping Up
The world of rare cars is a fascinating one, filled with unique and extraordinary vehicles that are unlike anything else on the road. From the stunning beauty of the Bugatti Royale Kellner Coupe to the futuristic design of the Lamborghini Veneno, each of these 30 rare cars is a masterpiece in its own right.
While they may be out of reach for most of us, they serve as a reminder of the incredible creativity and ingenuity of the human mind. Whether you're a car enthusiast or simply appreciate beauty and innovation, these rare cars will surely leave a lasting impression.