The Toyota RAV4 was the best-selling car in the United States in 2022 that wasn't a pickup truck and outsold all other small SUVs. Additionally, it was a finalist for the Best Compact SUV for Families and Best Compact SUV for the Money categories in 2023.
The RAV4 is praised for its spacious interior, excellent driving features, and remarkable fuel efficiency. It has a ton of technology and safety features and earns a great reliability score. It starts at around $28,000, which is more expensive than many of its competitors.
If you are interested in a vehicle like this, you might wonder if cars like Toyota RAV4s are available. Read on to find out about 14 cars that are similar to Toyota RAV4s. Each competitor is similar to the Toyota RAV4, yet each is also unique.
14 Cars That Are Quite Similar to Toyota RAV4
Let's have a look at the 14 cars that look like Toyota RAV4s:
1. Subaru Forester:
The 2023 Subaru Forester shares many characteristics with the RAV4, including broad seating, a large cargo area, and above-average gas mileage. The base price of this Subaru compact SUV is about $1,600 lower than that of the Toyota, and it comes equipped with all-wheel drive as standard.
Although the Forester's engine is less powerful than the RAV4's, it is quiet and quick to accelerate. Additionally, this small SUV offers a comfortable ride and safe handling. Although it's not the best off-road vehicle, it has satisfactory performance and high ground clearance.
Its sturdy interior and favorable crash test results are two further advantages. Moreover, a user-friendly infotainment system and Subaru's EyeSight safety technology package are included as standard.
2. Honda CR-V: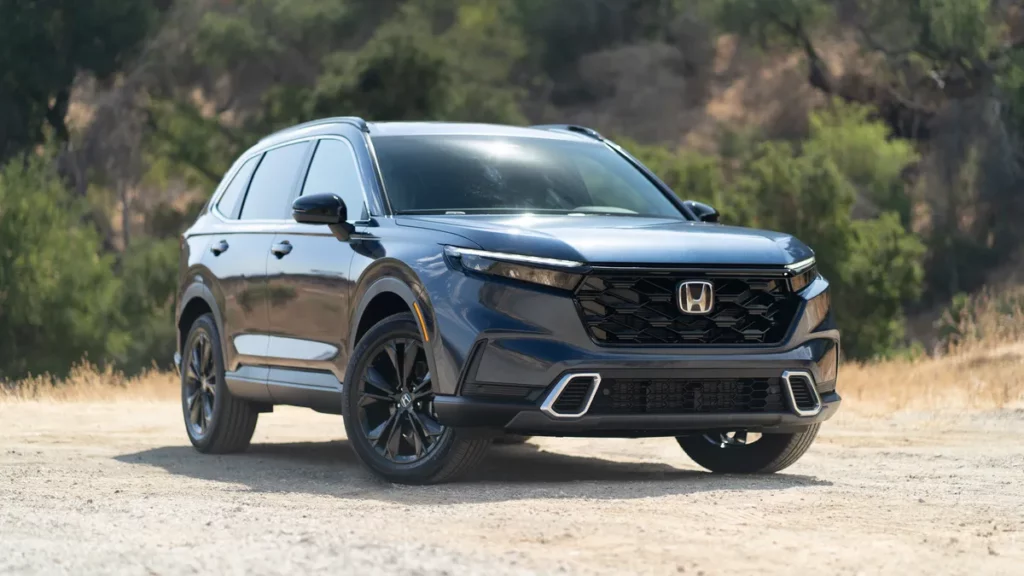 We can't make a list of RAV4 competitors without including the second-best-selling compact SUV as an option. Honda updated the well-liked CR-V for 2023, and it still offers a huge cargo space, a nice interior, and good fuel efficiency.
The initial pricing of the CR-V is comparable to that of the RAV4, and the all-wheel drive requires an upgrade. This Honda provides the same amount of power and is just as enjoyable to drive. The CR-V's infotainment system is more responsive, and its engine is quieter and more polished than the RAV4's.
The Honda SUV also offers a stylish interior, easy-to-use technology, and a great selection of basic safety features. The results of the crash tests are still pending, but the CR-V has performed admirably throughout time.
3. Hyundai Tucson: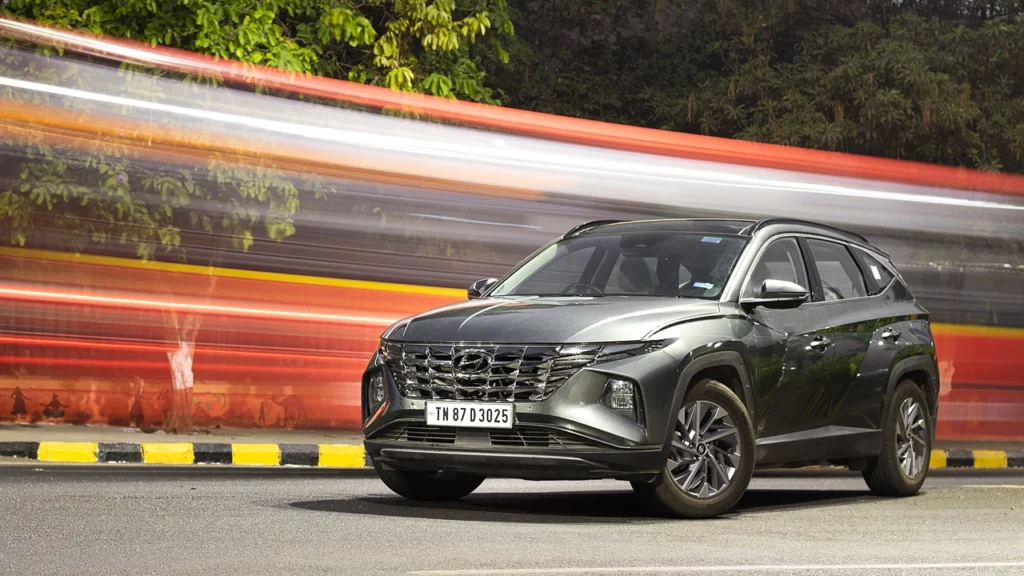 The 2023 Hyundai Tucson is one of the top picks in its class and is the winner of the Best Compact SUV for Families award. RAV4 fans will find a lot to like in this vehicle, including the high-quality cabin, user-friendly infotainment system, exciting driving characteristics, and spacious passenger and cargo area.
The Tucson is driven by a four-cylinder engine that makes 187 horsepower. It is less powerful and less fuel-efficient than the RAV4. However, the Hyundai's base price is about $1,500 less than the Toyota's. Like all Hyundai cars, the Tucson comes with a longer warranty. Additionally, it performs well in crash tests and has a variety of safety technology and wireless smartphone connectivity.
4. Kia Sportage:
The newly redesigned 2023 Kia Sportage shares a platform and engine with the Hyundai Tucson. The Sportage is a good substitute for the RAV4 because of its stylish cabin, two rows of comfy seats, and spacious cargo capacity. Similar to Toyota's compact SUV, the Sportage is praised for its handling and ride.
Although it has enough power to move you around town, the engine isn't as efficient or capable as the RAV4's. The Sportage has good marks in crash and reliability tests and has an outstanding warranty. Additionally, it includes a user-friendly infotainment system, wireless smartphone connectivity, and the most recent safety measures. However, several essential features are only offered on higher trims.
5. Mazda CX-50:
Mazda released the CX-50 for the 2023 market. It performs well in the compact SUV ranking due to its compelling performance, upscale cabin, and broad range of standard features. Its rough ride and below-than-average load capacity are the only downsides.
The CX-50 is a good choice if you're a fan of the RAV4 and are seeking something sportier at a comparable price. Like other Mazda cars, it has quick engines and dynamic handling. Other standard features include wireless smartphone app connectivity, all-wheel drive, and a host of safety features.
With its ultra-supportive seats and space for people in both rows, the CX-50 offers one of the most opulent cabins in its class. Additionally, it gets outstanding gas mileage and receives high safety ratings.
6. Mazda CX-5:
You can purchase the tried-and-true Mazda CX-5 for around $1,000 cheaper than the brand-new Mazda CX-50 and the RAV4. This athletic SUV wins the title of "Best Compact SUV for the Money" in 2023 and holds the top spot in the ranking of compact SUVs.
The CX-5 features a stylish interior, supportive seats, and decent passenger capacity, but it isn't as roomy or useful as the RAV4. Additionally, the vehicle offers quick acceleration, precise handling, and a smooth ride. The fuel economy of this Mazda is also acceptable for an all-wheel-drive crossover.
The base engine is a four-cylinder with 187 horsepower, though a turbocharged version is also available. The CX-5 has a ton of safety features, excellent crash test ratings, and is compatible with Apple CarPlay and Android Auto.
7. Nissan Rogue:
For many of the same reasons that customers prefer the RAV4, the Nissan Rogue has been a well-liked compact SUV for years. It boasts a ton of room for passengers and cargo and balanced driving dynamics. The seats are incredibly comfortable, and the ride is exceptionally cozy. The Rogue offers slightly better fuel economy than the RAV4, and its cabin is more upscale.
Despite a recent engine upgrade, the Rogue is not quite as powerful, so if you intend to go off-road, it isn't the perfect SUV for you. The Rogue has received generally good ratings in crash tests and is equipped with numerous high-tech safety measures as standard. Moreover, the touch screen and smartphone app integration are standard.
8. Toyota Corolla Cross:
Toyota's newest crossover, the Corolla Cross, is essentially a more compact version of the RAV4. The Corolla Cross is an excellent alternative to the RAV4 if you enjoy off-roading but want to do it without spending several thousand dollars. This compact crossover has great cargo capacity and enough room for five people.
Additionally, it provides a smooth ride and features basic infotainment technologies. Although the Corolla Cross' engine won't blow you away, it does the job and gets excellent gas mileage. Standard safety features include Apple CarPlay, Android Auto, and Amazon Alexa.
9. Chevrolet Equinox:
The Chevrolet Equinox is a high-quality vehicle that competes well with the Toyota RAV4. Both cars have comparable exterior dimensions, passenger capacities, and safety ratings. The Equinox costs less and comes with a teen mode for young drivers.
The Chevrolet Equinox has its own set of drawbacks. These include a dull interior, a weak base engine, and a limited cargo area. However, these drawbacks do not make Equinox worthless. The biggest benefit of the Equinox is its low price, but the RAV4 has more special features. Choosing between these two cars depends on the features you want in a car.
10. Tesla Model Y:
Although the Tesla Model Y may appear to be very different from the RAV4 at first glance, they are quite comparable. The Tesla Model Y has a high driving position, lots of cargo space, and spacious rear legroom. Both vehicles appear stylish and come equipped with advanced safety technology.
However, there are certain drawbacks to the Tesla Model Y. These include poor vision, an unimpressive interior, and a missing instrument panel. Despite these drawbacks, the Tesla Model Y is still a fantastic car. The Tesla Model Y is a flashy option. It shares many similarities with the RAV4. The Tesla Model Y is a great option if you don't care about money.
11. Volkswagen Tiguan:
The next vehicle on our list is the Volkswagen Tiguan, a compact SUV that is similar to the Toyota RAV4. Cargo capacity and display screens in both vehicles are comparable. The inside of the Tiguan was inspired by European design, and it sports a conventional, clean exterior.
However, there are certain drawbacks to the Volkswagen Tiguan. These include mediocre performance, a small third row, and poor agility. However, these drawbacks do not affect the vehicle's overall quality. The Tiguan offers superior features that help the driver when they are driving on the road and is cheaper than the Toyota RAV4.
12. Fiat 500X:
The 500X is a good option among compact crossovers due to its starting price of $26,275 and basic all-wheel-drive system (AWD). The Fiat boasts top-of-its-class torque to help you get over difficult terrain, just like the RAV4 does. The Fiat 500 can accelerate from 0 to 60 mph in 8.5 seconds and has a turbocharged 1.3-liter engine with 148 horsepower and 199 pound-feet of torque.
It also has a nine-speed automated gearbox. The 500X has seating for five passengers, but there isn't much room for a third-row seat. Fiat's crossover looks a lot like the Toyota RAV4, but its hatchback-like rear end sets it apart from the competition.
The Fiat 500X gets 24 mpg in the city and 30 mpg on the highway. The 500X is available in the Pop, Trekking, Sport, and Trekking Plus packages. All of them are reasonably priced. But Trekking Plus has an MSRP of $41,000.
13. Ford Escape:
The Ford Escape is another small SUV that has held up well over time. It is similar to the RAV4 in size, price, and image. The Escape is propelled by a 1.5-liter EcoBoost® inline-three turbocharged engine paired with an eight-speed automatic gearbox.
The Escape is offered with either standard front-wheel drive or Ford's Intelligent all-wheel drive. It can accelerate from 0 to 60 mph in 8.5 seconds. It gets only 28 mpg in the city and 34 mpg on the highway.
With a seating capacity of five, there is no room for a third seat and additional passengers. Two other engine choices are available, but their prices are higher than the Ford Escape's MSRP of $26,510. However, the MSRP of the Ford Escape Titanium Plug-In Hybrid approaches $40,000.
14. Jeep Compass:
The Jeep Compass has an MSRP of $26,390, which is similar to other vehicles on the list. It is powered by a 2.4-liter inline four-cylinder engine with a nine-speed gearbox that transmits 177 horsepower and 172 pound-feet of torque to the front wheels. Only the Sport model comes standard with the Compass' all-wheel drive system.
The Jeep Compass is the slowest of its competitors, taking a painfully long 9.75 seconds to accelerate from 0 to 60 mph. Even though it's still superior to some vehicles, Jeep needs to give the Compass more engine options. It gets 22 mpg in the city, 31 mpg on the highway, and 25 mpg overall using regular petrol.
Conclusion
If you're looking for an SUV, the Toyota Rav4 is a fantastic vehicle. It offers all the amenities you could want in a vehicle of this type, including tonnes of luggage space and plenty of safety systems that protect both the occupants and pedestrians.
But if you're looking for other vehicles that are comparable to the Rav4, you can use the list above to select the one that best meets your requirements. We have narrowed down 14 vehicles that are quite similar to Toyota RAV4. We hope this list will help you choose the best RAV4 alternative for you.