Nowadays, minivans are just as well-equipped as any high-end luxury vehicle. As the demand for family-friendly vehicles increases, the Chrysler Pacifica has become popular among parents seeking a roomy and reliable vehicle.
From sporty SUVs to practical minivans, these cars are ideal for families. If you're looking for something similar, look no further, as we have put together a list of 12 vehicles that compete with the Chrysler Pacifica and have similar features and advantages.
Electric Vehicles similar to the Chrysler Pacifica
1. Jeep Grand Cherokee:
The 2023 Jeep Grand Cherokee is a well-rounded, attractive option, but choosing it can be challenging because of the wide range of engine and trim options. A plug-in hybrid 4xe powertrain combines a turbocharged 2.0-liter inline-four with an electric traction motor to provide 375 horsepower and 470 pound-feet of torque.
The hybrid powertrain is powered by 14.0-kWh battery pack. It is expected to get 19 mpg in the city and 26 mpg on the highway, which is typical for the mid-size SUV market. With ratings of 23 mpg city and 24 mpg highway, the plug-in hybrid 4xe offers improved fuel efficiency.
2. Toyota Highlander: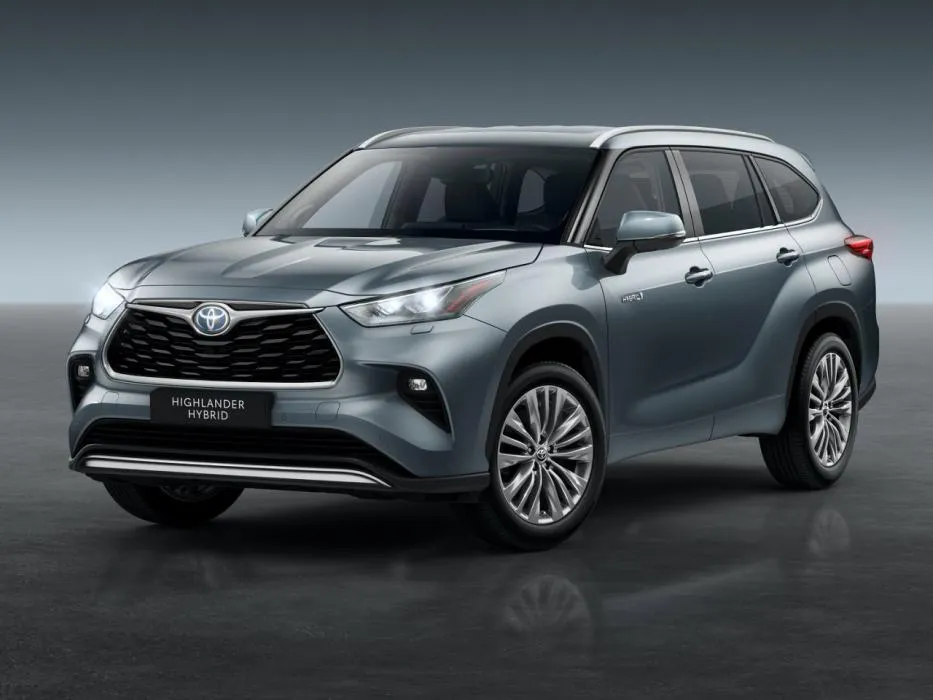 The 2023 Toyota Highlander is an SUV-bodied minivan. It rides comfortably and handles well in all trims. Even on the base L, the cabin is well furnished with modern amenities, user-friendly infotainment, and a variety of driver-assistance technologies as standard.
The Highlander has a basic 2.4-liter four-cylinder engine with 265 horsepower that is paired with an eight-speed automated gearbox and either front-wheel drive or all-wheel drive. The Highlander Hybrid has a 2.5-liter four-cylinder engine and two electric motors working together to provide 243 horsepower.
The new turbocharged engine gets slightly better gas mileage than the old V-6. The front-wheel-drive version gets 21–22 mpg in the city and 28–29 mpg on the highway, and the all-wheel-drive version gets 21/28 mpg in the city and highway, respectively.
Non-electric vehicles similar to the Chrysler Pacifica
3. Honda Odyssey:
The Odyssey is a well-liked vintage minivan that is known for its longevity and toughness. When it comes to minivans, Honda is up there with Toyota in terms of reliability. The Odyssey's inside feels spacious, and the dashboard is simple and clear.
It has 280 hp and can go from 0 to 60 in 6.5 seconds. The Odyssey scores 19/28 MPG in the city/highway and can accommodate up to seven or eight people. With its 3,500 lb towing capacity, you can tow the majority of common/smaller toys.
4. Toyota Sienna:
The Sienna is a popular minivan that offers a lot of the same features and capacity as the Pacifica. In terms of design, Sienna is preferred above Pacifica. The Sienna's design only has a touch more sophistication. It's quite attractive for a minivan!
It features a strong 3,500 lb towing capability and 245 horsepower. Standardly, it seats seven passengers, but captain's chairs can be installed in the second row to accommodate eight passengers. For a gas-powered SUV of its size, its 36 MPG city/highway fuel economy is quite respectable.
5. Ford Expedition:
The Ford Expedition is a non-minivan car just as spacious as the Pacifica. It was recently revamped to make it appear more rugged and sporty. Similar to the Pacifica, the Expedition offers a larger trunk with room for three car seats across the middle bench.
This vehicle is exceptionally roomy, accommodating up to 8 passengers. It has optional running boards that extend when the doors are opened, and the center console is so spacious that a Venti Starbucks can fit within. The Expedition has 440 maximum horsepower and can tow up to 6,000 lbs. With up to 23 MPG highway, it can reach 60 mph in around 6 seconds.
6. Mercedes Sprinter Van:
The Mercedes Sprinter Van has recently undergone a cultural transformation from a vehicle used for business to an adventure on wheels. Although technically a van, this vehicle is not a mini-van. Although the sprinter has a sliding door like the Pacifica, it can only open on one side to accommodate its 15 occupants.
Even though it has significantly more headroom than the Pacifica, this huge van-style vehicle has a sporty vibe. It can go to 60 mph in 11.2 seconds and has a maximum horsepower of 188. This Mercedes was not designed for speed like the others. It is not very fuel-efficient as it only achieves 14–15 MPG. Its maximum towing capability of 7,000 lbs far exceeds that of the typical minivan.
7. Jeep Grand Wagoneer: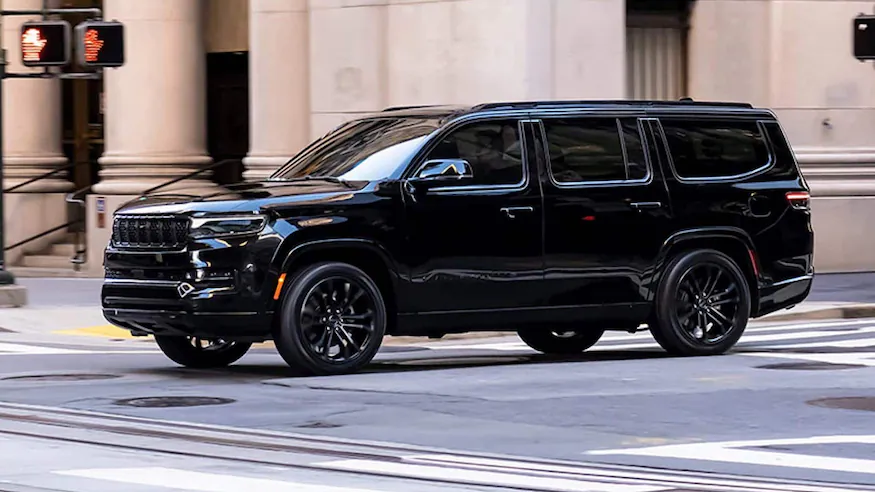 The Grand Wagoneer and the Pacifica aren't even comparable in terms of size. The Grand Wagoneer is significantly bigger than the Pacifica as a full-size suburban but seats the same amount of passengers. Jeep's version of the suburban, the Grand Wagoneer, has a pretty remarkable and opulent cabin.
This car is powerful and has room for you and 7 additional passengers. It accelerates to 60 MPH in 7.6 seconds and can tow up to 8,790 pounds with its 420 horsepower. It only gets 13 MPG in the city and 18 MPG on the highway.
8. Lincoln Navigator:
Like the Chrysler Pacifica, the Lincoln Navigator is a large-capacity automobile perfect for families requiring more vehicle space. After a significant facelift in 2018, the Lincoln Navigator keeps getting better. Its appearance is opulent and contemporary, while its interior gives you a sense of nobility.
There is plenty of room inside for all the luggage and seven passengers. The Navigator qualifies as a premium car. It has 440 horsepower, a highway fuel economy of 23 MPG, and a towing capacity of 8,300 lbs.
9. Cadillac Escalade:
The Cadillac Escalade is yet another opulent substitute for the Chrysler Pacifica. It has an SUV layout and can accommodate about the same number of passengers (7). It's more expensive than the Pacifica; therefore, if you're on a tight budget, scroll on.
It can tow up to 7,700 pounds. With 420 horsepower, it accelerates to 60 mph in 6.1 seconds, slightly quicker than the Grand Wagoneer. It does have a hybrid option, which is interesting given the market for luxury SUVs. The standard gas model achieves highway mileage of 27 mpg and city mileage of 21 mpg.
10. Kia Carnival:
The Kia Carnival was designed to appeal to drivers who aren't fans of minivans. This brand-new vehicle was created for motorists who prefer a sportier SUV to their minivan. It impresses us with all the advanced technical and driver-assistance features. The internal camera views and the quiet/announcement mode let the driver address the entire vehicle without turning around.
The 2022 Kia Carnival won Forbes Wheels Minivan of the Year due to its combination of smart execution, comfort, and style. If you're looking to buy a brand-new Carnival, be prepared to pay more than the proposed retail price. It has four trim levels and a starting price of $32,600. It has 290 horsepower, a towing capacity of 3,500 lbs., and achieves 19 city/26 highway mpg.
11. Volkswagen Atlas:
Similar to the Chrysler Pacifica, the VW Atlas is a recent hit among families. It can accommodate up to 7 passengers, but because of its shorter length than the Pacifica, you'll be a little bit more cramped inside. If you use the third row, you'll basically lose out on the cargo capacity in the Atlas more quickly than you would with the Pacifica.
Atlas has a wide, sporty appearance, strong edges on the trunk, and a headlight layout. It has 276 horsepower and can tow up to 5,000 lbs. With 21 mpg in the city and 25 mph on the highway, it uses relatively little fuel. It takes just 7.8 seconds to reach 60 mph.
12. GMC Yukon XL Denali:
The Yukon XL Denali is the last SUV on this list of cars similar to the Chrysler Pacifica. Like the Pacifica, the Denali has three rows of seating that accommodate 7 or 8 passengers, depending on the layout. Families that enjoy boating or dirt riding will find it an excellent choice because it can tow up to 7,700 lbs. This is more than twice as much weight as the Pacifica can pull (3,600 lbs).
The mass of the Yukon XL Denali has no impact on its strength. It reaches 60 mph in 6.1 seconds using its 420 horsepower. If gas mileage is a top priority, this car is good but not great. It has a city mileage of 21 mpg and a highway mileage of 27 mpg.
13. Chevrolet Tahoe:
The Chevrolet Tahoe is a reliable SUV that can easily tackle a range of jobs. Families and people who need to pull cargo will like its roomy interior and towing capabilities. As with previous generations, the newest Tahoe is powered by a V-8 engine. It has a towing capacity of 7000 lbs.
In addition to its standard 355-hp 5.3-liter and optional 420-hp 6.2-liter gasoline engines, it also also offers a 3.0-liter diesel six-cylinder engine. With ratings of 21 mpg in the city and 28 mpg on the highway, the optional diesel engine is the most fuel-efficient Tahoe option. Overall, the Tahoe is a reliable and versatile SUV option.
14. Chrysler Voyager:
The Chrysler Grand Voyager distinguishes itself from competitors because of its roomy interior and smooth ride. This car offers a special combination of elegance and utility. The Voyager and Pacifica share the same 287-horsepower, 3.6-liter V-6 engine and nine-speed automated transmission that drives the front wheels.
Since the Voyager lacks some of the frills seen on the Pacifica, it weighs less and has a better acceleration time. According to EPA estimates, the Chrysler vans achieve 19 mpg in the city and 28 mpg on the highway. The Voyager's combined score of 22 mpg is equal to those of its main competitors, the Carnival and Odyssey.
15. Dodge Caravan:
Whether it's the unparalleled space for your passengers or the luggage area with everything you need, the Grand Caravan never disappoints. It has a 3.6L PentastarTM VVT V6 engine. This powerhouse has an impressive horsepower and 262 lb-ft of torque. The Engine Stop/Start (ESS) technology instantly turns off the engine when you stop and turns it back on when you take your foot off the brake pedal.
It has a nine-speed automatic gearbox with rotary e-shift and a fuel economy rating of 34 miles per gallon on the interstate, which is outstanding. The system allows you to travel at highway speeds while maximizing fuel economy and ensuring a swift and seamless gearshift.
FAQs
Should we get an SUV or a minivan?
A minivan is always more convenient when it comes to carrying car seats for your infants and young children than an SUV. However, if you have your heart set on luxury or towing power, you'll likely find more of it in an SUV, especially if your family frequently goes boating or caravan camping.
Is a pre-owned minivan a good option?
If you're considering used vehicles, pick a CPO (certified pre-owned) vehicle because it has undergone a far more thorough examination process than the typical used vehicle. Additionally, Minivans also hold their value very well. You can find cheaper options, but you'll be taking a chance on the damage the car has already suffered.
Conclusion
In this article, we have discussed 15 minivans similar to Chrysler Pacifica. It includes both electric and non-electric vehicles that have comparable features with Chrysler Pacifica. These vehicles offer luxury amenities with spacious cargo capacity and amazing towing capacities.
They are great for commuting with big families. If you are looking for some alternatives to Chrysler Pacifica, these vehicles are great options. We hope this will help you in getting the perfect minivan that fits all your needs.