Even if you're not a fan of supercars, you've probably heard about Ferrari and their legendary cars. Everyone has fantasized about buying one someday. However, you might be wondering why Ferraris are expensive and do they are worth it.
Ferraris are expensive because they are built with great care and in very few numbers. Their quality control is very tight, their racing history is legendary, and there just aren't enough of them for everyone who can buy one. They seem overpriced, even among supercars.
This doesn't give enough of an idea of the complexities involved in setting a price for a Ferrari. There is a lot going on behind the scenes, so focusing only on the visible aspects would not provide an accurate picture. We'll discuss all of the factors involved in more depth below.
How Much Does A Ferrari Cost?
The price of a Ferrari can range from $215,000 to $70 million. The wide price variation among Ferraris can be attributed to their varying degrees of rarity. Some models are only made in a few hundred units, and it costs millions of dollars for a single car. Some are even more unique.
There is a wide variety of prices at which one can get a Ferrari, and it starts with the more accessible and typical Portofino. But this model will still set you back more than $200,000. You did read that correctly. That is the entry-level model of Ferrari. The most expensive Ferrari ever sold was a 1963 Ferrari 250 GTO, one of which sold for almost $70 million.
Ferrari held the title of the most expensive car ever sold for years. This record was broken recently when a private collector sold a rare 1955 Mercedes for more than $143 million. A Ferrari's price is greatly influenced by its history, and many of these cars were made popular by their history.
Ferrari 250 GTO:
The 1963 250 GTO won the Tour de France in 1964 and was then sold to David MacNeil, the CEO of WeatherTech and a German collector. Like all sports cars, these cars are more than just transportation vehicles. They act as status symbols. Particularly the Ferrari GTO series is the epitome of wealth, status, and power. Collectors who own a GTO are considered the elite of the elite in the world of high-end automobiles.
Because of this, GTO prices will keep going up. Simply put, they aren't just vehicles anymore. The purpose of the purchase is lost if it is viewed as a luxury item. Owning one of these Gran Turismo Omologatos solidifies your reputation as a multimillionaire or billionaire as well as an influential power in society. Because of this, when people buy these cars, they are trying to make a statement.
Related: The 30 Fastest Production Cars Ever Made!
Ferrari 275 GTB 1964:
Only 450 units of this vehicle were ever produced, and even fewer are still in existence. With their long snout and P-shaped bodies, they feature the traditional Ferrari flair. They also had a Spider series, which produced a total of about a dozen vehicles. Each of these supercars costs several million dollars, and the Spider series is among the most expensive.
The 275 GTB also comes in "long nose" variants that can be classified as a separate series. They still have that Ferrari aesthetic and are such valuable collectibles that Gooding & Company paid more than $3 million for a long nose at an auction in 2020. Ferraris are difficult to treat as automobiles since they are handled and treated more like works of art.
Ferrari 360 Modena 2004:
For those wishing to buy their first Ferrari, the Ferrari Modena 360 is an "entry-level" Ferrari vehicle. This vehicle, which has a price of around $140,000, is one of Ferrari's most affordable versions. Despite this, you might think that the work on the car isn't as good as the other series, but that's not the case.
The Modena is every bit as good as, and occasionally even better than, any other contemporary vehicle that was introduced at the same time. It is an outstanding piece of equipment with a finish and interior that contrasts well with the old classics' drabness. It even has the sleek design that the majority of contemporary supercars have, and it is well known in video games and the media for having that distinctive Ferrari shine.
10 Reasons Why Ferraris Are So Expensive
1. Limited Production:
Ferrari maintains a small inventory of both on-road and display vehicles. This is a planned action. They limit their production because having more of them on the market devalues them as a premium vehicle. This means that no matter what Ferrari model you're looking at, it's likely to be part of a rare collection.
Supercars only have two different types of commercial consumers because of their unique nature. First, those who want to boast about driving a supercar but lack the resources to keep it maintained over the long term. Second, there are some who want to brag about and declare their accomplishment in life. Due to Ferrari's limited supply, the former is unable to compete, which causes its niche value to soar even higher.
2. Strict Quality Control: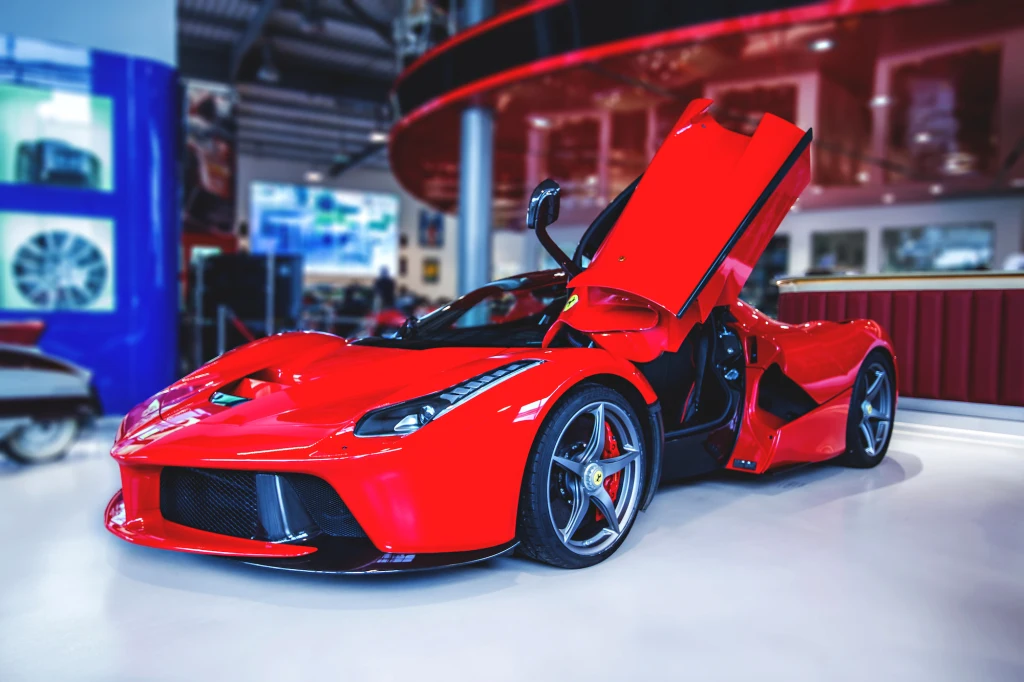 Ferrari's quality assurance and quality control personnel are also extremely precise. There are stories that Ferrari feeds and raise certain cow breeds to use their leather for car seats. The cow's leather is not used for the car if it is sick or shows signs of wear and tear. That shows how picky they are.
This leather must be incredibly soft to the touch because it will be used for steering wheels, gear changes, seats, and paneling. Despite the industry's shift to carbon fiber, Ferrari continues to use aluminum, which gives their cars a strong, metallic look and adds a little weight. Although steel is also utilized, you can be sure that it will be of the best quality.
3. A Great Future Investment:
Given that it is a collectible item, Ferrari has a special quality. This means that even though supercars tend to cost a lot of money that is gone for good, you can use them as an investment. Even when they were initially purchased for a fraction of the price, old Ferraris in good condition have sold for millions of dollars.
People frequently buy Ferraris despite not being car lovers because they see it as an investment. Supercar fans are just a small portion of the car's consumer market; thus, their demand is already high. If your financial circumstances allow you to purchase a Ferrari, you will have the wisdom to use it as an investment.
4. Personalized Models: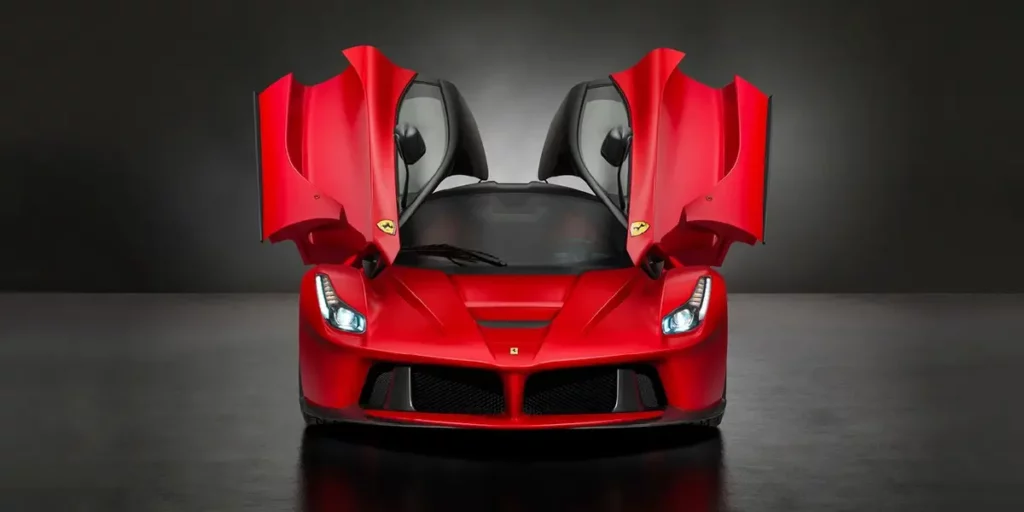 The custom models produced by Ferrari are another factor that affects their price. Ferrari provides customers the option to order their own unique, custom-built Ferrari. If a fan can afford it, they'll probably want the best one they can get. These cars are hard to get a hold of.
Getting one of these cars can take close to 5 years, and it can cost millions to make one. After all, the Ferrari was specifically built for you. If that's not a flex, what is it? Because Ferrari allows access to personalized models, it is even more in demand, which is why you often hear people speculating about these cars' exorbitant prices.
5. Incredible Racing History:
Ferrari also has an incredible heritage that is unmatched by other cars. Back in the 1960s, Ferrari was known for producing monstrous racing cars. Ferrari engines were used in every Formula One race, which elevated the brand to the ranks of luxury.
Although Alfa Romeo is a well-known racing vehicle manufacturer that has transitioned to luxury supercars, its racing history is less well-known than Ferrari's. They have competed in over a thousand races and have taken home over one-fourth of them.
When they won the Argentine Grand Prix in 1956, it was their first victory. Since then, Ferrari has participated in every race as a contender for the win.
6. Sign of Status and Prestige:
They're more than cars—they're status symbols. Owning a supercar is one thing, but owning a Ferrari is quite another. Only really wealthy people can afford these due to their price. That is how much these cars are worth. Even people who aren't big car fans will go out of their way to have one since everyone understands what it means to own a Ferrari.
7. High Cost of Materials and Manual Labor:
From the gear knob to the brakes to the hood, a Ferrari is completely unique from any other mass-produced vehicle. The Ferrari is designed to be driven and recognized as a work of art, with an exotic leather interior and carbon fiber components.
Ferrari's production stations require trained individuals to design the car properly, raising manual labor costs. There are numerous videos available that demonstrate the time and effort Ferrari employees put out to maintain perfection.
8. High Demand:
Ferrari cars are in high demand despite having a limited supply chain. Ferrari shipped 11,155 vehicles in 2021, one of the brand's record years. The demand was incredibly high in 2022, and orders extend beyond 2023. Even the brand's chief executive, Benedetto Vigna, told Reuters that 2022 has the strongest record book in its history. As a result of the increased demand, the company can justify charging higher pricing.
9. Performance & Technology:
Ferraris are renowned for their unmatched performance and technology as supercars. One of the quickest hybrid vehicles ever made, the Ferrari La Stradale, the company's first hybrid plug-in supercar, accelerates from 0 to 60 mph in about 2.5 seconds. These cars use the most cutting-edge technology and the highest-quality components throughout. Since these things are expensive, Ferraris are expensive.
10. High Maintenance Costs:
It's not just the purchase price that makes a Ferrari a hefty investment. Maintaining one also costs a lot of money. Even when the car doesn't require repairs, routine inspections alone cost over $7,000. The price can easily increase from $25,000 to $30,000 if the engine needs maintenance or if you need to replace any parts.
The cost of parts makes maintaining a Ferrari so pricey. A single bolt can cost upwards of $40, while standard bolts in an auto repair shop are about $5. So, the price of these components is another factor in the high cost of producing these cars.
Are Ferraris Worth The High Price?
Your financial status and the reasons to buy a Ferrari will determine if they are worthwhile purchases. Ferraris are among the best supercars available, but many of them are also practical cars, so if you're buying one for performance, your money will be well-placed.
No other automobile manufacturer enjoys the same level of reputation as Ferrari, whether it is McLaren, Lamborghini, or Mercedes-Benz. Simply by taking on a Ferrari, you get the kind of respect and dignity that people will talk about for years to come.
Conclusion
Ferraris are so expensive because they are the pinnacle of luxury, status, and power, showcasing the enormous riches that go into their creation. Moreover, their racing heritage makes them one of the top supercar companies out there.
If you're going to spend money on a dream car, do you really expect to get it for a bargain? No. Valuable things are supposed to be priced in a certain way. Also, the price of the car is irrelevant when it comes to a brand like Ferrari. What matters is how much you want it.