The Toyota Land Cruiser is an expensive but fantastic vehicle. But why is this so? Here are a few of the reasons Toyota Land Cruisers are so pricey.
The Toyota Land Cruiser is the epitome of off-road sophistication. It has maintained its status as a favored and trustworthy automobile. However, the most up-to-date version can set you back close to $86,000. The Land Cruiser's high price tag results from several factors, including its high quality of construction, high demand, and limited supply.
Toyota Land Cruisers are incredibly expensive since they are built like tanks, have the highest resale value, are intended to handle any terrain, and are opulent in terms of comfort.
If you're considering buying a Land Cruiser, keep reading to find out why they're so pricey and whether they're worth the money.
Why Is Toyota Land Cruiser So Expensive?
Land Cruisers are commonly called "tanks" because they typically last between 200,000 and 300,000 miles, have a reinforced steel structure, shatterproof glass, and even bulletproof variants!
These are undoubtedly the most dependable and effective off-roading SUVs, in addition to all the above. Moreover, they were created initially for US military use. They have also been subjected to rigorous testing in the harsh conditions of the Australian interior, where they have performed admirably.
After reading this, you might better understand why the Land Cruiser costs so much. However, there is one additional factor to consider. Not only are Toyota Land Cruisers constructed like fortresses, but they are also regarded as luxury vehicles.
Not only can you travel in an SUV resembling a tank, but you can also ride in a bizarre combination of luxury and utility.
Here you will get ten reasons why Land Cruisers are so expensive.
1. Land Cruisers Appear To Be Invincible
There's a reason why Land Cruisers are "made like a tank," as most marketing campaigns and automobile manufacturers like to say. Land Cruisers were originally Toyota's response to the US military's request for a military vehicle. Military vehicles, as one would think, are more durable than regular automobiles.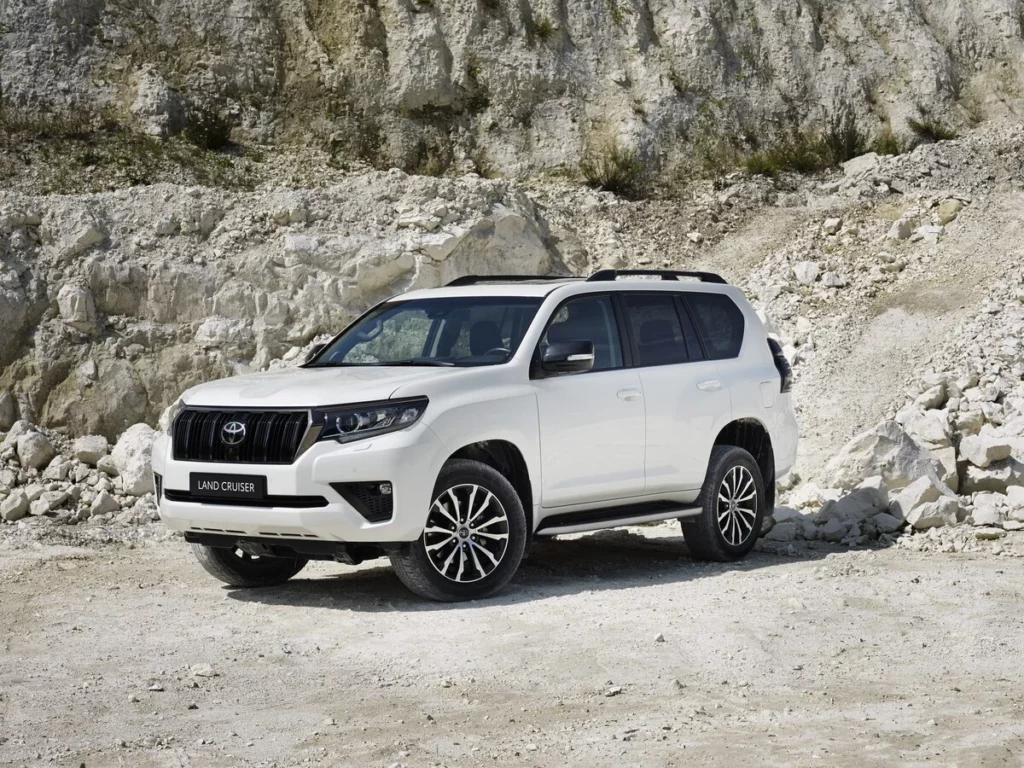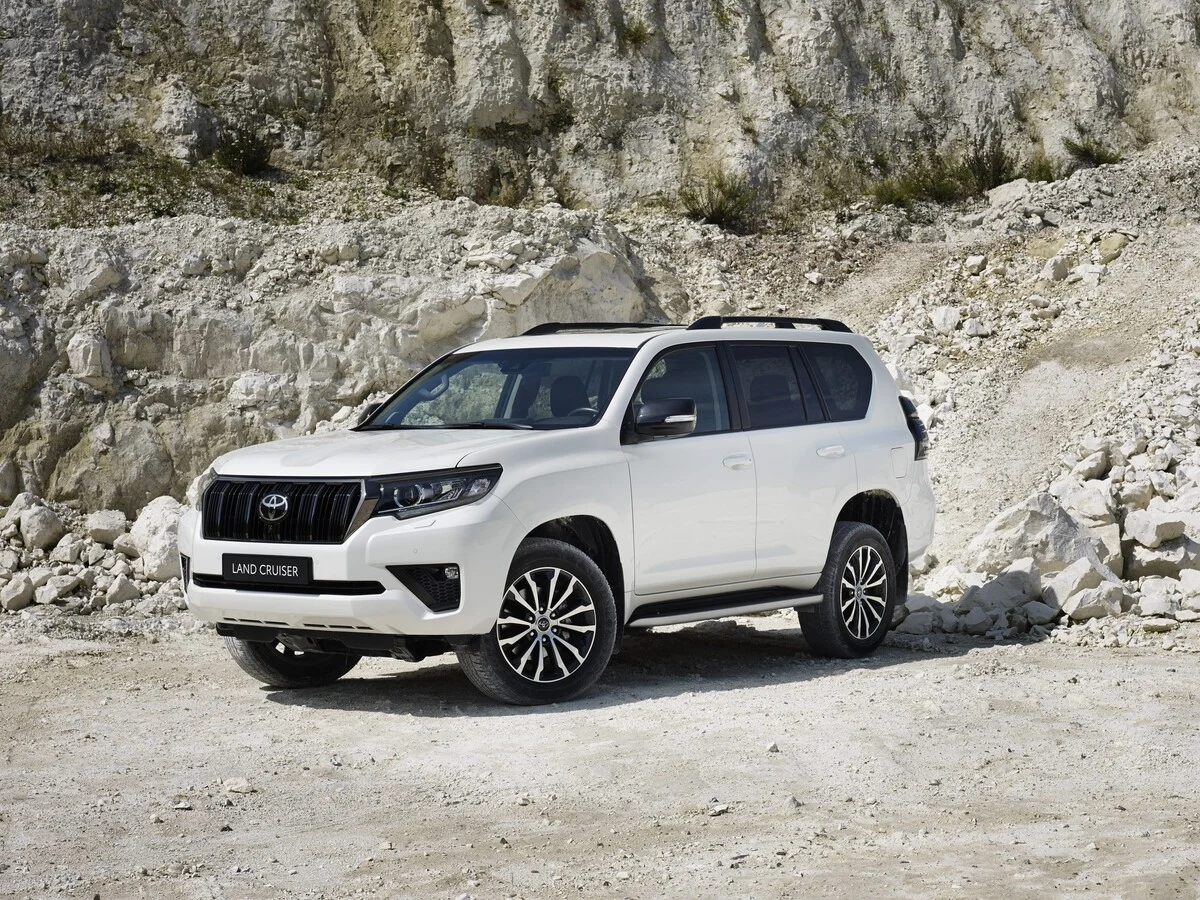 Consequently, when the Land Cruiser was released to the public, Toyota ensured it preserved the sturdiness that gave it a seemingly indestructible appeal. This level of durability raises the price of Land Cruisers.
2. Land Cruisers Include Plenty Of Security Features
Because Land Cruisers may be used for off-roading, it's only natural that they include a slew of safety measures, standard airbags, braking assist, child safety locks, a rear wiper, central locking, headlight beam adjustments, and an engine immobilizer.
Therefore, these security elements are expensive for Toyota and attractive to customers. Consequently, to cover manufacturing expenses and meet safety standards, Land Cruisers must be costly.
3. Land Cruisers Provide Comfort
Not all high-end automobiles are comfy. Land Cruisers, on the other hand, are. Land Cruisers feature a roomy interior with all the conveniences needed for a comfortable journey. This is also true whether you are on a long road trip with your buddies or crossing a difficult terrain with your family.
Yet, comfort always comes at a cost, and Toyota ensures that the cost of making Land Cruisers as comfortable as possible is appropriately compensated.
4. Land Cruisers Improve Your Reputation
Over the years, Land Cruisers have grown in function and appearance; a short glance at the current Land Cruiser will have you nodding in accord. Hence, when a superb vehicle like a Land Cruiser comes with unbeatable aesthetic appeal, you may count on an increase in your confidence and reputation.
As a result, one of the reasons Land Cruisers are so expensive is the unmistakable impact they can have on your personal and professional life.
5. Land Cruisers Have Been Phased Out
Land Cruisers have established themselves around the globe, but with the flood of new automobile models, sales of Land Cruisers have plummeted. As a result of the dismal sales, Toyota decided that the 2021 Land Cruiser model would be the final in the US, and the Land Cruiser series would be officially terminated.
Furthermore, a scarcity of Land Cruisers is almost certain to raise Land Cruiser pricing, especially if there is revived interest in Land Cruisers in the coming years. Even now, the discontinued status of Land Cruisers does nothing to reduce their pricing.
6. A Land Cruiser's Worth Is Demonstrated
In 1951, Land Cruisers were introduced as a mobility vehicle for Japan's National Police Reserve. Toyota built 14 model lines and made numerous upgrades over the next 70 years. To this day, the Land Cruiser is Toyota's longest-running model.
That being said, this alone speaks much about Land Cruisers as a vehicle, and a car with this level of tenancy and brand equity is bound to be pricey.
7. Land Cruisers Are Luxurious
Land Cruisers are distinguished from Jeeps by their status as luxury cars. Land Cruisers are not as abundant as Mercedes or Range Rovers. Land Cruiser's luxury status is technically due to fewer middle-class people being able to purchase it, and Toyota capitalized on this by equipping Land Cruisers with lavish equipment.
As a result, Land Cruisers became the ideal blend of practicality and style, providing a more practical option for purchasers who cannot afford the top brands. As a result of their unique position in the automotive industry, Land Cruisers are costly vehicles.
8. Land Cruisers Are Excellent; On And Off-Road
The Land Cruiser's off-road capabilities are one trait that Toyota has never stopped enhancing. Land Cruisers, for example, have low-end torque that allows them to handle steep inclines efficiently. Land Cruisers also include 3D-Multi Terrain Monitors for safer navigation.
You'll also be impressed by the Land Cruiser's robust suspension and undercarriage, which allows it to handle difficult terrain. Today, cars with off-road capability are more valuable, which is why Land Cruisers are so expensive.
9. Land Cruisers Have A High Resale Value
Land Cruiser owners will attest that their vehicles decay at a far slower rate than other vehicles. Land Cruisers remain sturdy and dependable even as the miles pile up. This is especially true for Land Cruisers that have been well-maintained throughout the years. Owners can rationalize the high resale value of their Land Cruisers once they sell them.
Furthermore, Land Cruisers can retain their worth for many years, so they might be considered a good investment. Toyota is well aware of this, so Land Cruisers are so pricey.
10. Land Cruisers Last Longer
Land Cruisers are built to endure a lifetime and be tough. Land Cruisers can last for approximately 25 years if properly maintained. You can enjoy a minimum mileage of 300,000 miles during this time.
Furthermore, Land Cruisers received a reliability score of 100 from the Long-Term Quality Index. Land Cruisers can rightfully command a premium price with this mileage, lifespan, and dependability score.
Alternatives To The Expensive Toyota Land Cruiser
| Vehicle | Price Range | Features |
| --- | --- | --- |
| Nissan Pathfinder | $32,000 – $43,000 | Comfortable ride, spacious interior, good off-road capabilities |
| Ford Expedition | $53,000 – $76,000 | Impressive towing capacity, spacious interior, advanced safety features |
| Chevrolet Tahoe | $49,000 – $72,000 | Powerful engine, comfortable ride, advanced safety features |
| Jeep Grand Cherokee | $34,000 – $88,000 | Rugged and versatile, good off-road capabilities, comfortable ride |
Note: Prices may vary depending on the model year, trim level, and location. Remember to research and test-drive several options to find the best fit for your needs and budget.
Used Land Cruiser Prices
| Model Year | Approximate Price Range |
| --- | --- |
| 2000-2002 | $10,000 – $20,000 |
| 2003-2005 | $15,000 – $25,000 |
| 2006-2008 | $20,000 – $35,000 |
| 2009-2011 | $25,000 – $45,000 |
| 2012-2015 | $30,000 – $55,000 |
| 2016-2018 | $45,000 – $75,000 |
| 2019-2021 | $60,000 – $90,000 |
Note: The prices may vary depending on the condition, mileage, and vehicle location. These prices are just estimates based on average market values. Do your research and have a mechanic inspect any used vehicle before purchasing.
FAQs
Why Are Old Land Cruisers Expensive?
The 2022 Land Cruiser's US absence is disappointing. So, Land Cruiser fans are buying readily available older versions. Demand for these older versions has increased their price.
As any economist will tell you, demand and supply increase prices, so buying a used land cruiser now may help you make more money.
Are Land Cruiser Parts Expensive?
Land Cruiser parts cost more than other cars and trucks. The Land Cruiser is pricey and must be maintained to perform off-road. Its systems must be properly maintained for the Land Cruiser to function well off-road.
Are Toyota Land Cruisers Worth The Money?
The Toyota Land Cruiser is worth the money if you use it to cross any terrain. You can purchase something cheaper if you're driving it like a car.
Conclusion
Everything you'd want in a high-end SUV is standard on the Toyota Land Cruiser. It is one of the most sought-after sport utility vehicles (SUVs) due to the wide range of features accessible within. Thus, you must test drive this amazing, luxurious vehicle to comprehend why land cruisers are so expensive. The overall experience will undoubtedly astound you!