Whether you're aiming to save some money during your road trip or embark on an exciting camping journey, the trend of sleeping in cars is gaining popularity as an alternative to hotels and tents. From the Honda Odyssey to the Kia Telluride, there are vehicles in every class that are specifically designed for sleeping.
There are a number of things to think about when choosing the type of car you want to sleep in, including the overall rating, cost, and cargo space. In order to help you select a car that suits all of your excursions, we've compiled a list of the top 20 sleeping cars. Here are our top 20 picks for 2023 in different categories.
Best Full-Size And Mid-Size SUVs To Sleep In
Here is a list of the best Full And Mid-Size SUVs that are quite comfortable to sleep in:
1. Volvo XC90:
The XC90 is a high-end vehicle that has earned a reputation for reliability and comfort. When the back seats are folded, there is plenty of room for seven passengers. The suspension system is built to withstand rough terrain and keep you safe.
The entire seating arrangement has been upgraded to improve passenger comfort. This car is great for people who want to sleep in the best car for a road trip, but the only downside is that it's a pretty expensive SUV.
2. BMW X7: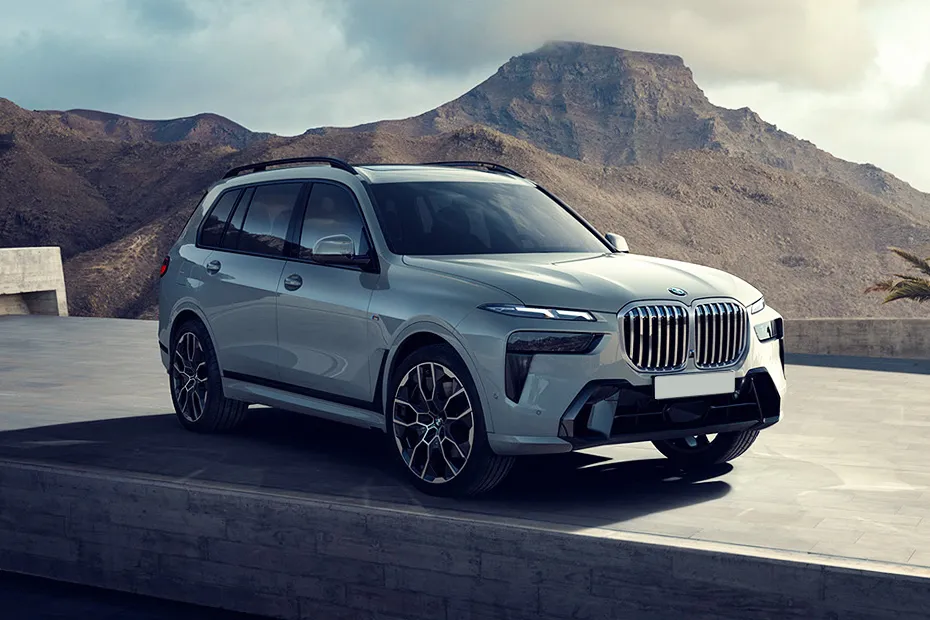 The BMW X7 is an SUV that offers a luxurious interior, making it an excellent option for those seeking comfort. It has three rows of seats, providing ample space for up to seven passengers to sit comfortably. The back seats can be folded completely flat, which is particularly convenient for long journeys.
The X7 comes equipped with impressive features such as a power tailgate, heated seats, cruise control, a sunroof, individual charging ports, and rear touch buttons, making it an ideal car for camping and sleeping in. However, it's worth noting that the X7 is an expensive option due to its premium offerings.
3. Toyota Sequoia:
When searching for suitable cars to sleep in, it's important to prioritize reliability. The Toyota Sequoia is a dependable option that also offers ample space and comfort. It's spacious and can easily accommodate sleeping arrangements. With the rear seats folded, it provides 120.1 cubic feet of cargo space.
The Sequoia boasts a powerful engine with great fuel efficiency, and it comes equipped with numerous impressive features. While the Sequoia offers a comfortable experience, it may not be the most comfortable option on the list.
4. Chevrolet Suburban:
For those seeking ample sleeping space in a car, the Chevrolet Suburban is a great option to consider. By folding down the back seats, you can get an impressive 121.7 cubic feet of cargo space. Additionally, the Suburban is a capable off-road vehicle that can handle diverse terrains.
However, the Suburban comes with a high price tag of at least $50,000 and is less fuel efficient. But if you're willing to spend the extra money, it may be worth it for the luxury and space it provides.
5. Kia Telluride:
The Telluride stands out as an excellent vehicle for sleeping inside, boasting ample space that can accommodate up to 8 individuals. The folding seats create an additional 80.1 cubic feet of space, allowing you to sleep comfortably in the backseat, making it one of the most spacious cargo areas available.
You can consider it a cabin on wheels. However, the only downside is that Telluride's luxurious features come at a higher price point, and it may not be the most fuel-efficient option in terms of gas mileage.
6. Chrysler Pacifica:
If you're searching for a comfortable and roomy car to sleep in, the Chrysler Pacifica is worth considering. The front and middle seats are designed for passenger comfort and can be adjusted to meet your needs.
The ability to customize the seating configuration will make you love it. You can fold the Stow N' Go chairs flat to create plenty of space for a comfortable night's sleep. The Chrysler Pacifica is a reliable vehicle that will save you money in the long run.
7. GMC Acadia:
The GMC Acadia is a spacious car that allows passengers to stretch out comfortably, and the seats can be folded completely flat. It's also one of the safest cars on the market, providing peace of mind while you enjoy a restful night's sleep. However, in newer models, removing the third row is necessary to achieve a flat floor. So whether you're taking a nap or staying the night, you can do that quite comfortably in this car.
8. Ford Expedition:
The Ford Expedition is an excellent car for camping, as its large size provides good space for a comfortable night's sleep. Its V8 engine allows versatile driving, while the Eco-Boost feature ensures optimal fuel efficiency.
The Expedition also comes equipped with high-tech features to keep you entertained and connected during your journey. Whether you're embarking on a long road trip or need a place to rest for the night, the Expedition is one of the best cars for sleeping in while camping.
Best Compact SUVs To Sleep In
Here is a list of the best compact SUVs that are quite comfortable to sleep in:
9. Subaru Forester:
There is no excuse for you to pass on such a fantastic car. Its roomy interior is great because it provides additional space for sleeping, eating, relaxing, and storing your camping equipment. The Forester features a powerful engine that can readily handle the road and create a smooth ride, making driving quite convenient.
Moreover, it is quite fuel-efficient, making it a great option for those seeking to save on fuel costs. However, some people have raised privacy concerns about overnight parking due to the car's large windows.
10. Honda CR-V: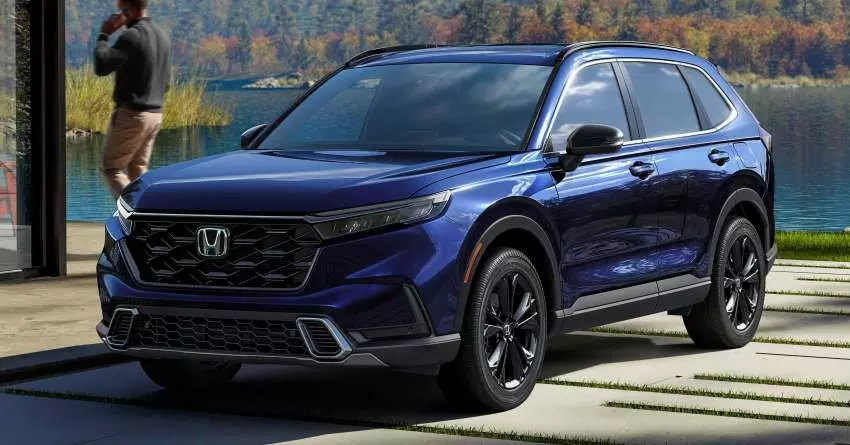 Consider a vehicle like the Honda CR-V if you want a cozy, dependable, and affordable way to go around town and set up camp outside. The Honda CR-V has several advantages, including comfort and affordability. Despite having only two rows, it is simple to fold the back of the second row into the cargo area.
Your vehicle's detachable seats provide you with an additional 75 cubic feet of trunk space. The CR-V is ideal for a comfortable night's sleep if you're camping alone.
11. Ford Escape: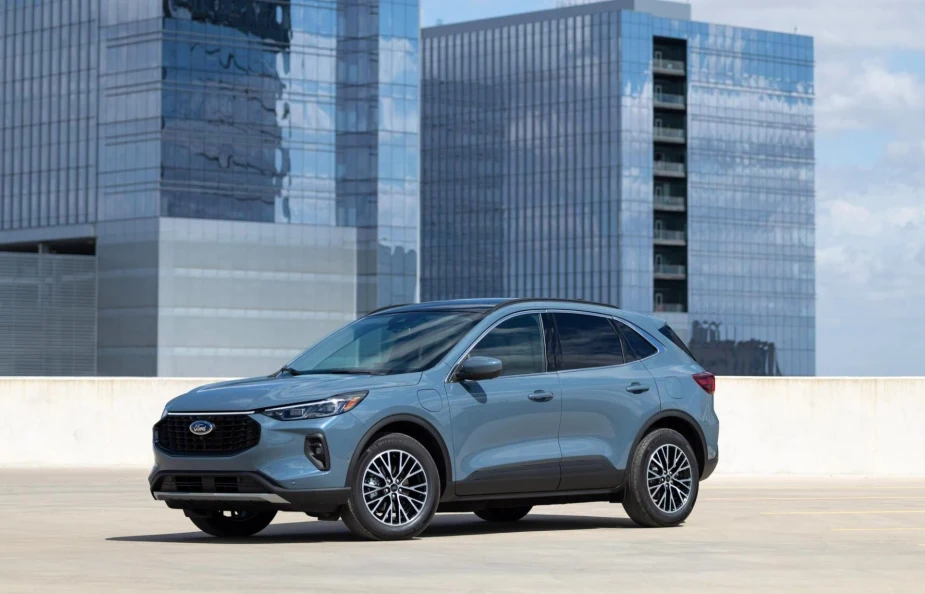 The Ford Escape is one of the most reliable vehicles you can buy in terms of durability. The four-wheel drive option makes it the perfect vehicle for exploring new locations. Although the car's interior space can be modified by removing seats, it's far from ideal.
Additionally, the fuel efficiency of the Escape is likewise unimpressive. However, this fantastic SUV has a tonne of other features that could be useful while camping.
12. Jeep Cherokee:
Jeep Cherokee is a small SUV that appeals to campers and auto lovers. It is among the best options if you're looking for vehicles you can sleep in. It provides an adequate area to spread out and is spacious enough for sleeping. The cars' seats may be lowered to provide the occupants with more room and headroom.
When the second row is folded to make a flatbed, the Jeep Cherokee has 68.3 cubic feet of capacity available. Your inflatable mattresses, sleeping bags, and equipment for automobile camping will fit in this area. But, if you're looking for a camping vehicle for a large family, these vehicles are not a good choice.
13. Chevrolet Equinox:
When you're looking for the best car to sleep in on a road trip, you'll need one that is safe, comfy, and reliable. Because of this, the Chevrolet Equinox is one of the best cars you can buy. The Chevy Equinox will also help you save money because it is reasonably priced.
The front seats are plush and accommodating, but the rear seats are less so. However, they are still sufficient to provide you with a smooth ride the entire way. This vehicle has a total trunk area of 63.9 cubic feet and can fit up to five adults. Even with an air mattress and sleeping bag, there may still be room in the back seat.
Best Minivan Cars To Sleep In
Here is a list of the best minivan cars that are quite comfortable to sleep in:
14. Kia Carnival:
If you are looking for a minivan that can fit you and your partner easily, you don't need to look any further. The KIA Grand Carnival has all the amenities. For instance, there is enough room for sleeping within the cabin.
This means you will have a spacious place to keep your belongings, including your air mattress, sleeping bag, and suitcase. You won't have to toss and turn all night because the Kia Carnival's roomy interiors allow you to sleep comfortably for longer.
15. Honda Odyssey:
The Honda Odyssey is a great option for anyone searching for a minivan with excellent power and comfort. The stylish Odyssey has a 3.5-liter V6 engine. This car has many convenient and luxurious amenities for a good night's sleep on the road. These are small cars, yet they provide room for up to eight people.
When the rear seats are folded down, there is a total of 158 cubic feet of space, which is more than enough for a person to sleep in. With all of its features, the Honda Odyssey is one of the best cars to sleep in, and it would be a mistake to overlook these small cars.
16. Toyota Sienna:
This vehicle serves multiple purposes and can accommodate eight people. It is well known for its reliability and strong fuel economy (38 mpg on the highway). The Sienna also has a starting price of $31,000 and a 3.5-liter V-6 engine that can take you anywhere you need to go.
This car's folding seats provide you with a lot of cargo space. For instance, two persons may easily spend the night in Siena while traveling. When the seats are folded, you have extra room for your sleeping bags, air mattress, and luggage.
Best Small Cars & Hatchbacks To Sleep In
Here is a list of the best small cars and hatchbacks that are quite comfortable to sleep in:
17. Nissan Note: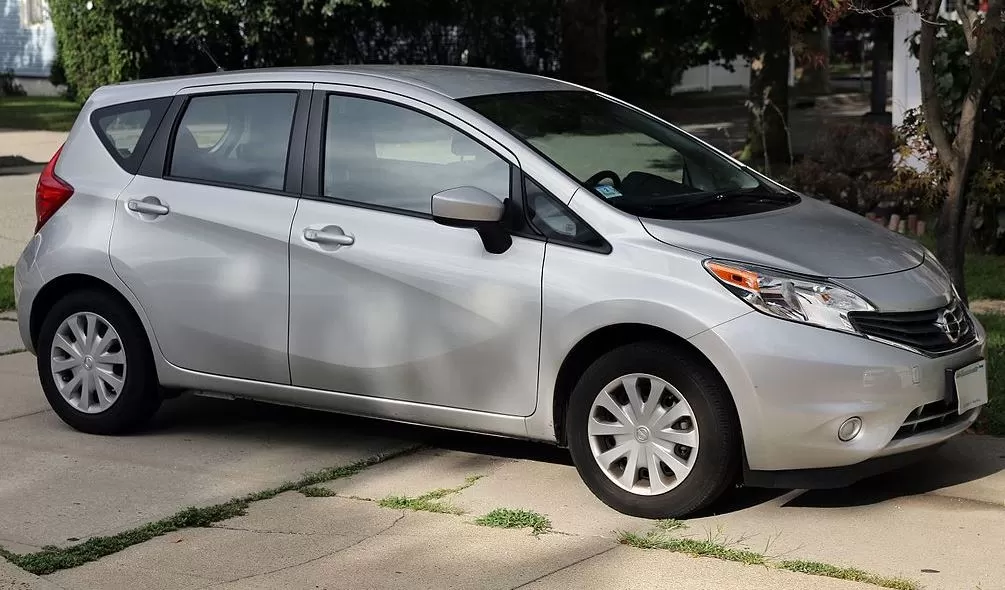 The Nissan Note is a reliable vehicle. Additionally, it is the ideal compact vehicle for sleeping. It is a small car that can fit all of your possessions and can be driven anywhere. You can increase the internal size and have extra room for sleeping by folding the back seats and moving the front seats forward.
The Nissan Note is slightly larger than all its competitors in size. It delivers outstanding driving performance and excellent fuel efficiency. Additionally, it has a powerful engine. Overall, it's a decent vehicle and one of the better sleeping vehicles among its rivals.
18. Honda Jazz: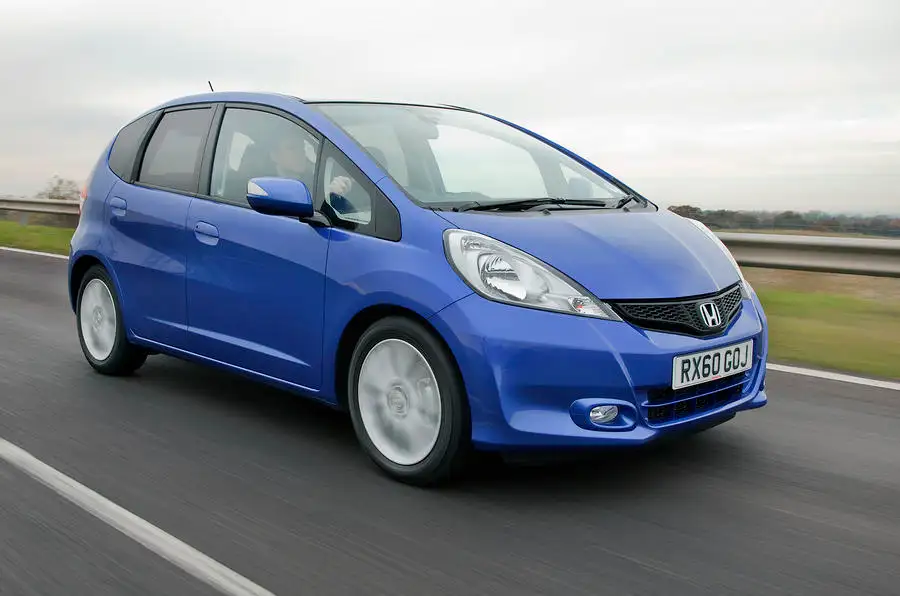 We can all agree that the Honda Jazz is a great option for drivers seeking a compact hatchback. There's a good reason for this. This vehicle has an impressively large interior, plush front seats, roomy rear seats, and a practical cargo area.
Although opinions are divided on how it performs behind the wheel, this is a great substitute for the Nissan Note if you want to get the most out of your commute.
19. Volkswagen Golf Sportwagen: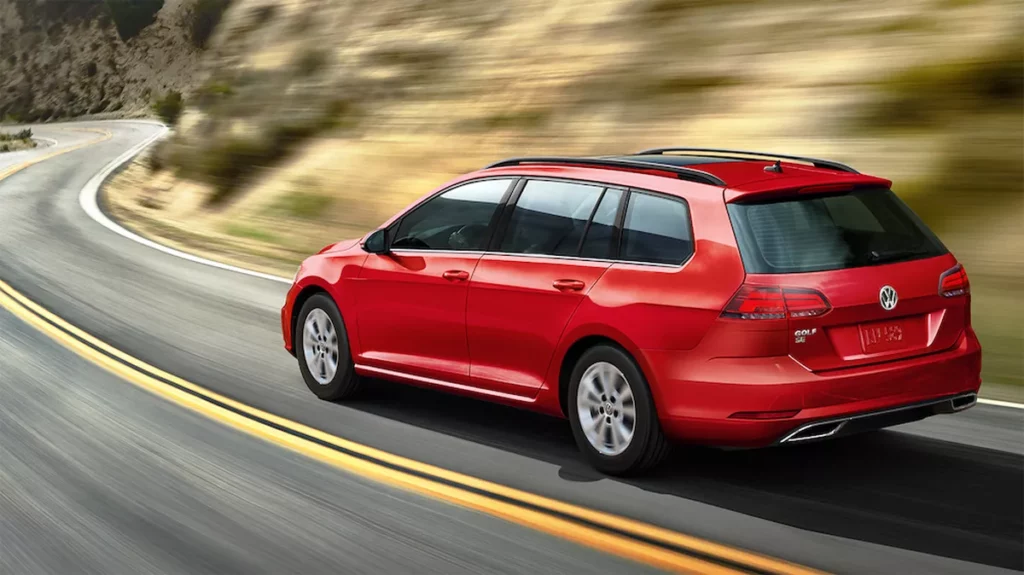 Volkswagen has a reputation for providing the most comfortable vehicles. The Volkswagen Golf Sportwagen is a good example of this. It is a remarkable vehicle that you may use to sleep as well as to store your trip luggage.
The Golf Sportwagen has an impressive 66.5 cubic feet of sleeping room when the back seats are folded down. It also features a fantastic panoramic sunroof and a potent 1.8-liter turbocharged engine.
20. Hyundai Veloster N: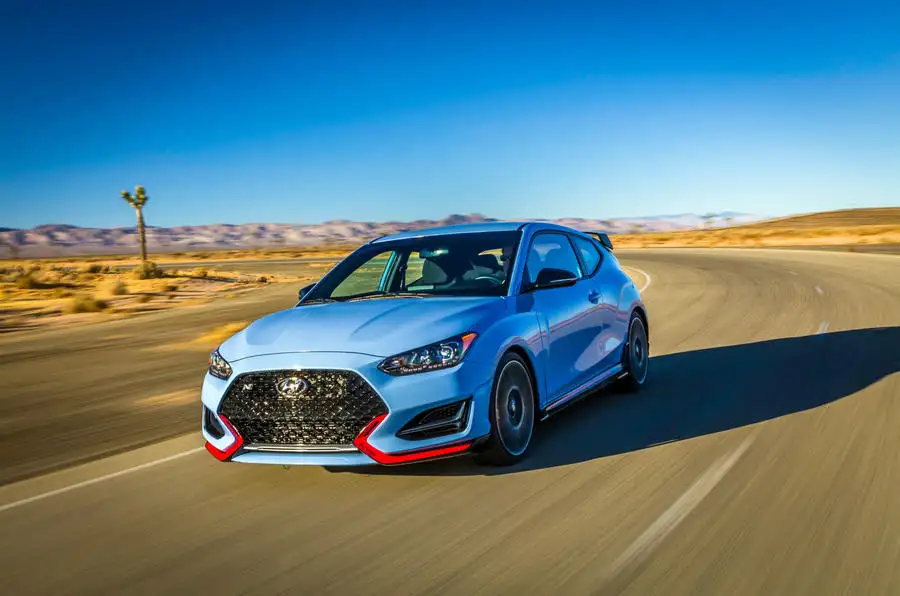 As a hatchback, the Veloster has enough space for a few nights of rest and delivers good performance for the money. The Veloster is the vehicle for you if you desire a turbo engine to accelerate quickly while still having space for camping in the back. It has a maximum cargo capacity of 44.5 cubic feet.
Best Car Features for Sleeping:
Sunroof:
If you're going to sleep in a car, you need ventilation. You can always roll down the windows, but if you have a sunroof, that's a better choice. This enhances privacy and safety while enabling improved ventilation. While sunroofs are not standard equipment on all vehicles, they can be added if required.
Tinted Windows:
Privacy is a very important part of any car camping or sleeping trip. Tinted windows will be quite beneficial in this regard. While some vehicles already have tinted windows to help keep the interior cool, you can easily make your windows darker by using a kit for window tinting or driving your vehicle to a shop that specializes in it.
Foldable Seats:
If you intend to spend the night in your car, you should choose a vehicle with foldable seats. This is because it saves time preparing for bed and gives you more space to stretch out. Additionally, you won't need to bring around numerous tools to get your automobile ready for overnight parking.
Rear Outlets:
Many vehicles have 12V outlets at the front, but some also have them in the back of the cargo area. They are excellent for a rapid charge of your phone, but you shouldn't plug a refrigerator into them while standing still.
Be mindful that certain 12V outlets shut off when the key is turned off. These can be manually rewired, but it requires knowledge that you can typically find on YouTube. Use this option with caution, as excessive charging will drain your battery.
Entertainment Accessories:
We all know that staying in a car all day is boring. There's nothing fun about being in a car if we don't have entertainment items with us. Having entertainment gear with you is crucial if you want your trip to be memorable. It is a good idea to bring reliable audio and a car charger. You can use these things to keep yourself amused throughout your overnight visits.
Conclusion
The best cars for sleeping are definitely the ones that are bigger and have enough room to lie down flat. The most important thing to take into account is how well the seats fold down. Once you grasp this, the setup is everything.
To make sure you are comfortable and safe, you must take the right steps, get the right gear, and follow instructions carefully. We have narrowed down a list of the 20 best vehicles that are quite comfortable to sleep in, so you can choose the one that best fits your requirements.