Choosing a project car is a difficult task. Budget, build objectives, parts availability, and car rarity are just a few of the many factors to consider. Additionally, would-be project vehicle owners will need to decide whether to undertake most of the work themselves or hire a shop to do the bulk of the labor.
The good news is that purchasing a project car doesn't have to be expensive. Not all cars are easy to work on, and you can rapidly get in over your head. Instead of wasting time thinking about when you'll get around to building something, take a look at our list of the best budget project cars.
13 Best Project Cars
Here is a list of the 13 best project cars of all time:
13. Toyota GT86
The Toyota GT86 is a wonderful sports car, even in ordinary form, but it has frequently been criticized for having too little power. This vehicle may cost a little more to purchase than the other vehicles on our list, but it is a well-liked project car with abundant aftermarket parts.
You can generally install suspension and tire modifications on your own. Various turbochargers and supercharger kits are also available if you want more power. However, you might want a mechanic to install them.
12. Nissan 350Z
Since it came out in the early 2000s, the Nissan 350Z has become a bit of an icon on the project car scene. Its strong six-cylinder engine, rear-wheel drive, and good looks make it easy to see why. These great sports cars are still available today, and they make superb drift and track project cars.
Related: 18 Drift Cars For Beginners | 5 Essential Tips
A huge variety of upgrade parts is available, and you can easily install many of them by yourself. As with any famous project car, you can find a lot of helpful information online about the kinds of changes you should be looking to make.
11. Honda S2000
The Honda S2000 was a legendary sports vehicle in the 2000s. It looks great, drives well, and has a superb naturally aspirated engine with a lot of power. Due to the S2000's popularity in the tuner community, many bolt-on accessories are readily available and can be easily installed to give your car a little extra edge.
However, despite their discontinuation from production in 2009, they continue to keep their value very well, making them more expensive to purchase.
Related: 14 Best Honda Sports Car Of All Times
10. BMW M3 E46
The E36 and E46 are the two cheapest models to acquire an M3 at the moment, making them a fantastic choice for a project car. Even though the E36 is the more common model, the E46 is the more desirable choice because it is the newer of the two and hence easier to find in good shape.
The abundance of aftermarket parts available makes it simple to upgrade 46s, even if they already have a lot of power when purchased. They're popular right now in the drifting world, but you can also use them as a stripped-down track day toy or a smashed static.
9. Mini Cooper
Anyone looking to buy a classic Mini as a project car will require a hefty wallet because prices for them have skyrocketed in recent years. But other, less expensive solutions can't compare to their distinctive, eccentric character and performance.
A newer Mini is one of the more affordable options, but based solely on its stylish factor, we must opt for the classic model. They first gained popularity as competitive rally cars, but there is plenty of room to turn them into vintage track monsters.
Related: 30 Classic Cars That Stand The Test of Time
8. Honda Civic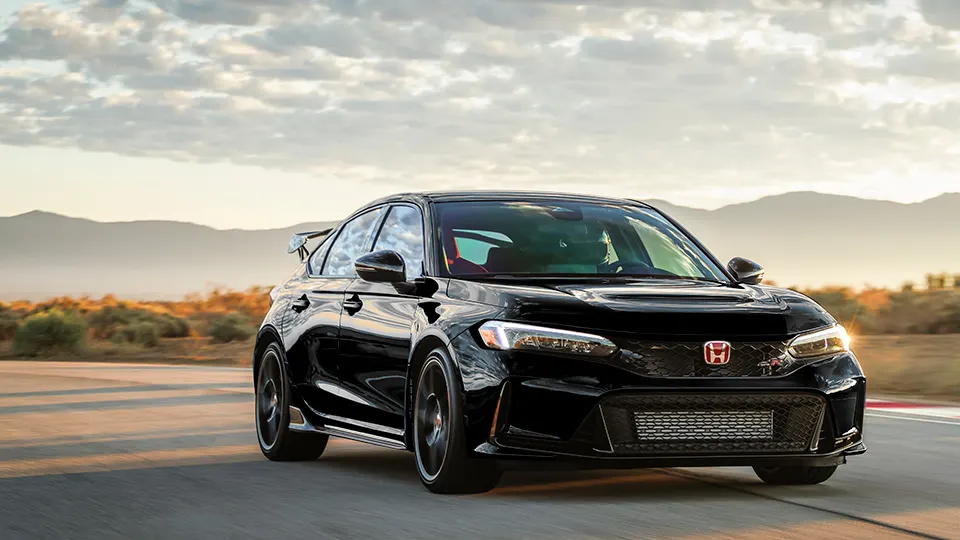 The Honda Civic is undoubtedly one of the simplest cars to work on at home. It is due to the abundance of aftermarket parts and the sizeable modding communities in the US and abroad. It also has the advantage of being a usable daily driver unless its new owner immediately rams it to the ground.
7. Ford Bronco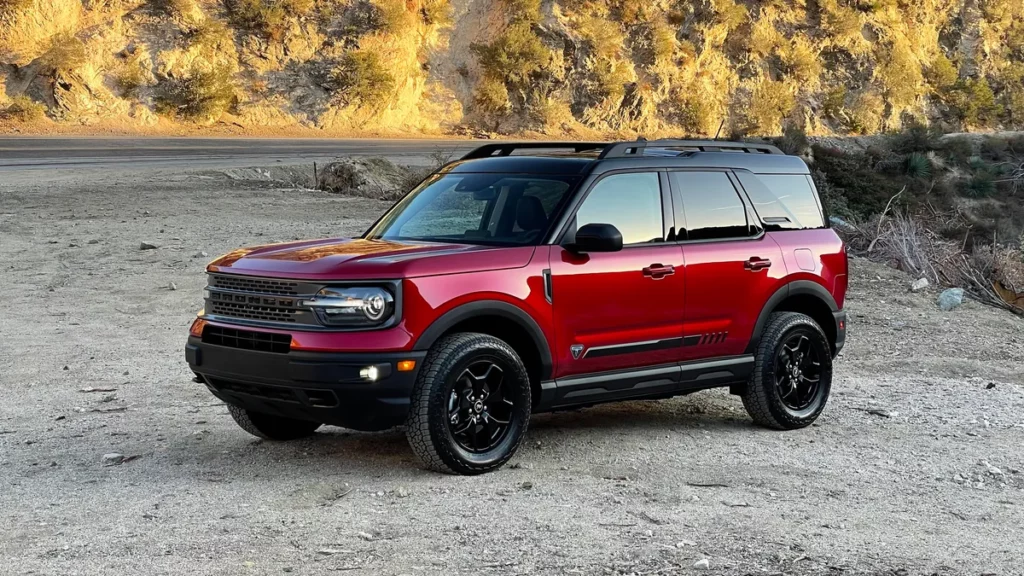 When you modify a car, it doesn't have to be a ground-breaking street build or a race car. An off-road or overland build can look just as cool and open up a whole new world of fun. It's hard to go wrong with a Bronco if you're looking for a reliable, classic SUV.
The cost of the earlier models has significantly increased since the new Bronco's release, but more high-mileage models are still affordable for many customers. Though less common than a Jeep Wrangler, a Bronco still has that classic, square-bodied style that is ideal for an off-road modification.
Related: 17 Best Street Race Cars | 2023 Updated List
6. VW Beetle
The Volkswagen Beetle, also known as Bug, is one of the most popular automobiles ever, so finding a used model is easy. Although the last Beetle left the Mexican assembly line in 2003, many are still in use globally, which means that many parts are still accessible.
Due to their enduring appeal, plenty of inspiration is available for practically any construction style, from a bashed seaside static to an off-road Bug. It is one of the most adaptable platforms available because there isn't anything a Beetle can't be modified for.
5. BMW 3 Series E30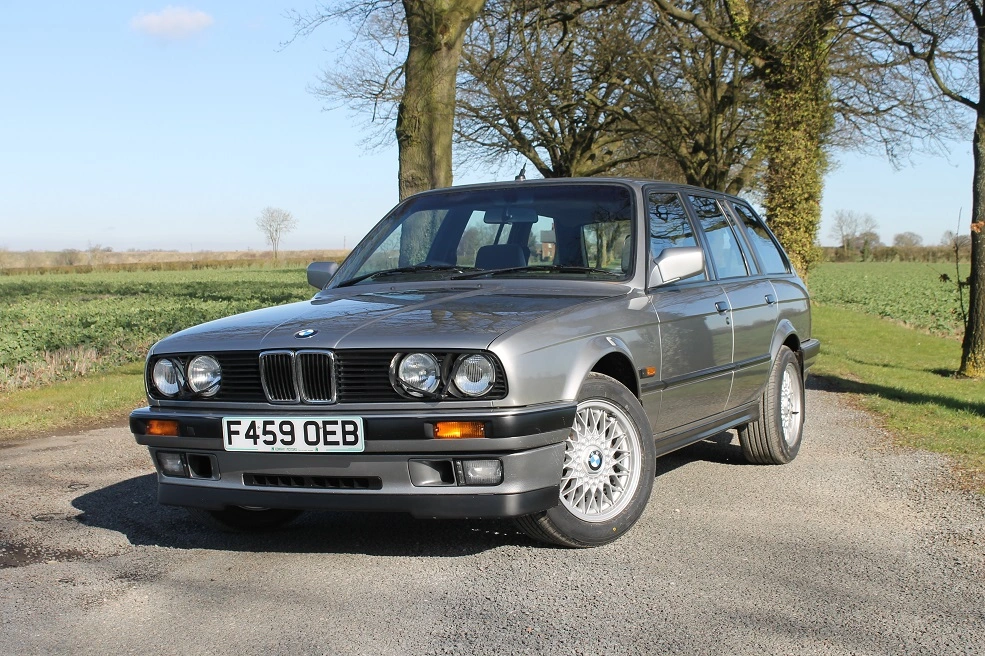 There's always the option of a normal 3 Series if an M3 seems a little too expensive. The car's E30 generation is a great fit because its recognizable retro style is still reasonably inexpensive to purchase in its non-M configuration.
Once a full body kit has been installed, most people won't be able to identify the difference between a regular E30 and an E30 M3 anyway due to the availability of an excellent aftermarket. A normal 3 Series is pretty much the only cheap alternative because those M3s are out of most consumers' price ranges.
4. Lexus LS400
A Lexus LS400 checks all the appropriate boxes at a fairly affordable price, but they're still an unusual choice compared to other JDM automobiles of the time. It has an upgrade-ready V8 engine under the hood, so fans of the big-body Japanese car look will find exactly what they're looking for.
In this case, the logical solution seems to be to add stance, especially given that the car's large proportions make it unsuitable for more athletic activities like track racing. But if you work on that V8 long enough, the LS400 may become a pretty remarkable street-racing sleeper build.
3. Ford Mustang
The Ford Mustang is one of the most popular cars in the US and one of the easiest speed cars to buy in the US. Any era of Mustang is good for customization, but the Foxbody cars are especially good right now because the price and build choices are just right.
You can typically find parts just as easily as a Toyota Prius, but driving a Mustang is more enjoyable. Just be careful not to crash it into any pedestrians since, you know, the stereotype is already awful.
2. Subaru WRX
The Subaru WRX is robust and simple to work on, making it a favorite among younger, first-time project car owners. Although it has more off-road capability than most of its rivals, it still makes a fantastic slam candidate.
A WRX is a cheap and simple way to enter the world of customization, whether you want a rally monster or a static showpiece. Much like the Civic, it can be difficult to make the Subaru stand out, but if done correctly, it can look just as fantastic as anything else at a car show.
1. Mazda MX-5 Miata
A Miata is the most popular option for JDM enthusiasts who want a simple car to work on at home. Since old Miatas are so inexpensive, practically anyone can purchase one and customize it with various aftermarket components.
There are so many alternatives available that nearly every type of project vehicle builder will be covered, whether they choose a high-end custom-made kit or purchase a wide-body kit from eBay. Whatever an owner wants to accomplish with their build, whether it is stance, drift, track, or street, they can do it with a Miata.
Related: 11 Cheapest JDM Cars | Best Value for Your Money
Conclusion
Finding a perfect project car is not an easy task. With so many options, it might be tough to distinguish between an ambitious project and a complete money pit. But, with so many choices in the classifieds, finding a purchase that fits your budget is not difficult. In this article, we have discussed the 13 best project cars of all time so you can easily find the perfect one for you.