Vehicle maintenance and repair costs are not something a salesperson wants to discuss when making a sale. They don't want you to think about those inconvenient but inevitable costs. However, you should prioritize them, as they represent a significant portion of vehicle ownership expenses. It will show whether your car is a good investment or a money pit on wheels over time.
Luxury vehicles don't have to be reserved for the wealthy; you can even find a fantastic Tesla or Lexus deal without spending a fortune. The majority of luxury vehicles are well-engineered, so even though they depreciate quickly, their operating expenses are generally modest. In this article, we will have a close look at the top 10 cheapest luxury cars that are very cheap to own and maintain.
Top 10 Luxury Cars that Are Cheap to Own and Maintain
Here are the top 10 luxury cars with the least maintenance costs:
10. Acura MDX – $9,820: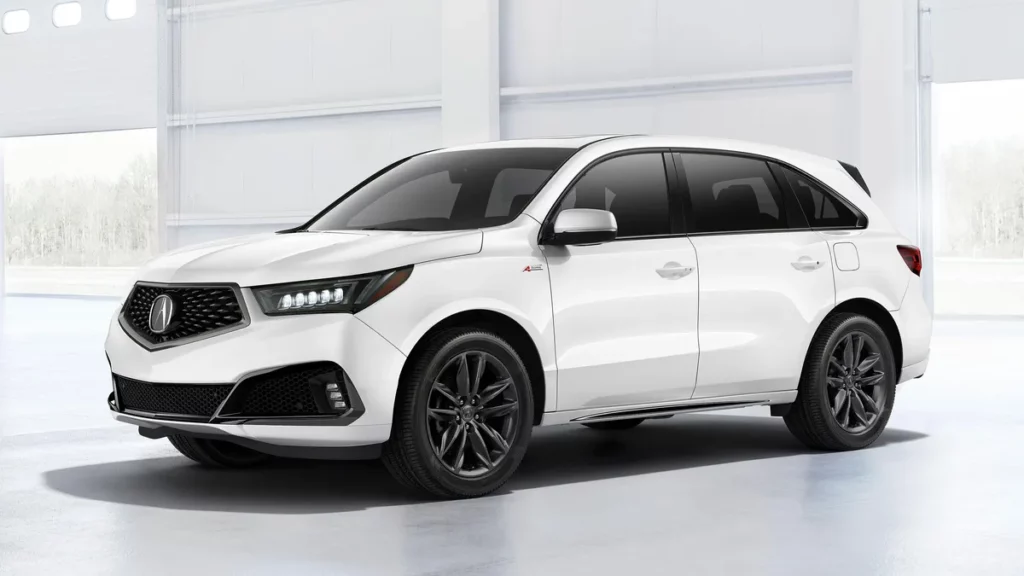 The MDX is Acura's best SUV. It isn't as luxurious as some competitors, but it has a high-tech cabin, sharp style, and a surprisingly agile chassis. The Acura MDX is less expensive to maintain than the average luxury SUV over the first ten years, at $9,820.
With a 4.0 out of 5.0 reliability rating, the MDX is ranked second among 14 premium midsize SUVs on Repairpal. As a result of Honda's solid engineering foundation, major problems are uncommon, and repairs are usually minor and need to be done at a more or less typical maintenance interval.
9. Cadillac CT4 – $9,161:
The Cadillac ATS was a small luxury car replaced by the Cadillac CT4. The car is below the CT5 in Cadillac's lineup. It has three trims, with the base luxury version starting at $34,395. Unless you opt for the CT4-V Blackwing, you'll get the base engine, a turbocharged 2.7-liter inline-4.
For the first ten years of use, the maintenance and repairs on a Cadillac CT4 will cost you roughly $9,161. This is about $2,543 less than the average price of a luxury car and more than $3,000 less than the average price of a Cadillac. You also receive a car with responsive handling and an attractive, appealing style to compete with European competition.
8. Lexus RX 450h – $7,634: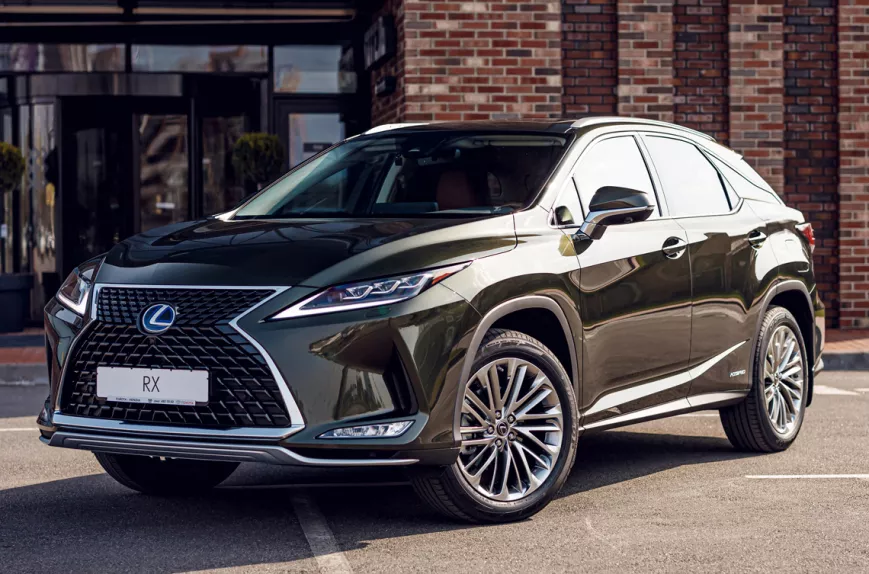 The RX 450h builds on the success of the RX 400h, Lexus' original premium hybrid model from the year 2006. The new car has been steadily improved over its predecessor. It now has a lot of room for passengers, smooth power delivery, and great gas mileage. Although much of the rivalry has switched to hybrid vehicles, the RX 450h is still the best option.
With a 4.0 out of 5 reliability rating, the vehicle tops RepairPal's list of upscale midsize SUVs.You will spend $7,826 less over ten years with a maintenance cost of $7,634 than the typical price for a luxury SUV. Compared to cars in its class, the RX 450h is also 19% less likely to need significant repair. Additionally, the new RX looks amazing!
7. Acura ILX – $7,104:
The Acura ILX is among the best in a line of luxurious vehicles that consistently ranks among the easiest on the wallet to maintain. The ILX is a small luxury car with a low starting price of $28,395, which is less than most premium-brand rivals.
The Acura ILX ranks second out of 17 luxury compact automobiles examined by RepairPal, making you rethink your belief that everything cheap is expensive to repair. In addition, the Acura ILX's maintenance costs for the first ten years of ownership will come to roughly $7,104, which is $4,600 less than the industry average for luxury sedans.
6. Lexus IS 350 – $5,680:
The Lexus IS 350 is a strong contender among compact luxury sedans because of its aggressive appearance and luxurious interior. The new model has much better handling and a smooth, comfortable ride even on rough roads. For the same price, you get more features than its German competitors.
The car's outstanding reliability, though, offers a stronger value argument. The vehicle receives a respectable 86% rating from J.D. Power. The IS 350's first ten years of ownership will cost you just $5,680, which is $6,024 less than the average for luxury sedans.
5. Lexus ES 300h – $5,662:
The Lexus ES 300h is an electric car that successfully combines class and efficiency. Isn't that all we need from a vehicle? In keeping with Lexus heritage, the 300h shines in practically everything thanks to its svelte coupe-like form and bold bumper pattern. With a high starting price and several standard safety features, the cabin is costly and pleasant.
Aside from being a comfortable car, it is also easy to keep up. The Lexus 300h is very similar to its Toyota Camry Hybrid brother. It has a ten-year maintenance cost estimated at $5,662 and is $6,042 less expensive than the average luxury sedan. The ES might be the least exciting Lexus model, but its speed and comfort will never let you down, even after ten years.
Related: Conquer the Road in Style with the Best 11 Lexus Models
4. Lexus ES 350 – $5,488: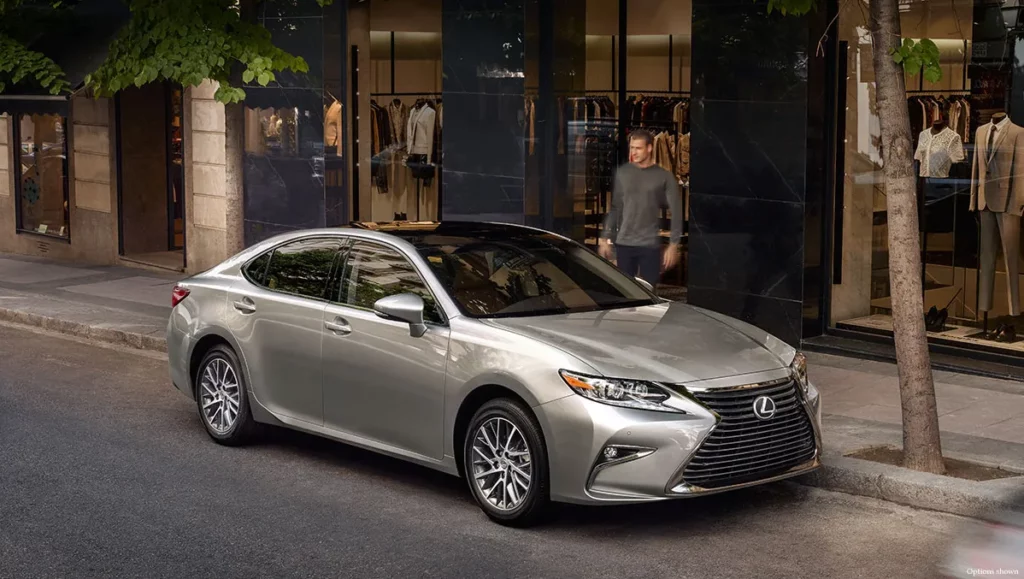 With good cause, this is the first of the fourth Lexus on our list. Toyota's luxury brand offers exceptional vehicles with outstanding functionality and a remarkable lifetime. Additionally, the Lexus is easy to fix because of the readily available components and the low cost of mechanics.
According to the U.S. News & World Report, the 2023 Lexus ES 350 ranks 5th out of 10 premium midsize cars, making it a reliable vehicle. Car Edge claims it costs $5,488 for maintenance and repairs over 10 years.
The car receives a reasonably predicted reliability score from J.D. Power of 84, indicating fewer maintenance visits are to be expected. This has become the norm for Lexus vehicles and their famous engineering record.
3. Tesla Model Y – $4,732:
The Tesla Model Y is almost a Model 3 that has been turned into a crossover by adding a few inches to its height. With more space, you receive all the advantages of the Model 3. The vehicle is a great choice for stepping into the EV world because of its remarkable performance and calming battery range.
Even though the Model Y has a high markup on the MSRP, it is very cheap to maintain, with an average annual maintenance cost of $217. Because electric vehicles do not have any moving parts, the anticipated cost for ten years is far cheaper than that of the typical high-end SUV, coming in at $4,732 rather than $10,728.
Related: The 12 Cheapest Electric Cars In 2023 | Cost & Efficiency
2. Tesla Model S – $4,566:
Tesla had enough time to develop and improve the Model S's manufacture when it first went on sale in 2013. It can be said that the Model S solidified Tesla's legacy. If Tesla had never produced the Model S, the electric vehicle industry definitely wouldn't be as successful as it is now.
With a 412-mile range and a shockingly quick 1,020-horsepower Plaid variant, the current model is still a desired EV. The Model S has a high starting price, yet its maintenance costs over 10 years are only $4,566, or $7,138 less than the average for luxury cars.
Additionally, there is an 8.64% chance that the car will require costly repairs. Compared to competing luxury electric cars, the Long-Range base model even offers an amazing 121 city MPGe rating, adding to its strong appeal.
1. Tesla Model 3 – $3,587:
The Tesla Model 3 is an electric vehicle (EV) with powerful motors that deliver the best performance and range returns, making it reasonably priced to purchase and low-cost to maintain. The automobile has outstanding modern features, is speedy and entertaining to drive, and has range predictions that beat its direct rivals.
The EPA rates the various Model 3 levels between 113 MPGe and 141 MPGe. The base model has a starting price of $43,990, but it has the lowest maintenance costs of any segment of luxury cars over a ten-year period.
When compared to the typical luxury vehicle, the Model 3 will cost you $3,587 less in the first ten years of ownership. In addition, the Long Range model comes with one of the finest warranties available for an EV: an eight-year, 100,000-mile Powertrain Warranty.
Conclusion
Modern luxury cars are the pinnacle of design, comfort, and performance. They have first-rate machinery that enables them to fulfill many of the requirements for an automobile, where cost is frequently not an issue. Whether it's a quick commute or a long road trip, they reinvent the adventure.
However, a lot of people are reluctant to purchase luxury cars because of their high price tags. But that is not an issue to consider anymore. We have narrowed down a list of the top 10 luxury cars that are cheap to own and maintain. We hope this will help you in choosing the best and most affordable vehicle for you.