The Land Rover Range Rover is a full-size, all-terrain SUV powered by a V8 engine. There are various Land Rover Range Rover model years and trim levels to select, making it difficult to identify the most reliable.
Many automotive authorities have reported problems with the Range Rover's reliability. But that's no reason for ignoring this car at all. In fact, some years are generally regarded as the most reliable and best performing.
In order to help you make a smart selection while shopping for your next car, this article will discuss the best and worst model years of the Range Rover.
Range Rover years to avoid include 2003, 2004, 2006, 2008, 2009, 2012, 2013, and 2022; they are considered the worst. The best years for Range Rover are 2001, 2007, 2018-2021, and 2023. This result was concluded from trustworthy sources such as NHTSA, Edmund, JD Power, and Kelley Blue Book.
Range Rover Years to Avoid
According to research, the worst Range Rover model years to avoid are:
2003 Range Rover
2004 Range Rover
2006 Range Rover
2008 Range Rover
2009 Range Rover
2012 Range Rover
2013 Range Rover
2022 Range Rover
8. Worst Year: 2009 Range Rover (3.74 Rating)
Given the few problems with the 2009 Range Rover, we're hesitant to list it. However, there are a lot of issues with it that we can't overlook.
The 2009 Range Rover has a wide variety of miscellaneous issues. Many customers have voiced their displeasure with the vehicle's drivetrain, lackluster reputation for reliability, high price, low load capacity compared to rivals, and cramped rear seating.
Some users say the parking brake may make a screeching noise or not release.
Reviews, Ratings, Recalls & Complaints:
7. Worst Year: 2008 Range Rover (3.72 Rating)
Another Range Rover model year to avoid is 2008. This model isn't as problematic as others, but it still has flaws, as evidenced by Repairpal's 2 out of 5 reliability rating.
The most serious problem is a pulse felt when applying the brakes. Warped brake rotors are a common source of this problem. Some drivers have also reported black smoke from the tailpipe, sluggish acceleration, and a harsh engine idle, all of which could be caused by corrosion in the exhaust gas recirculation (EGR) valve.
Noise from the timing cover area, the powertrain, and the parking brakes is another common complaint about this model.
Reviews, Ratings, Recalls & Complaints:
6. Worst Year: 2004 Range Rover (3.63 Rating)
Regarding reliability, Edmunds gives the 2004 Range Rover an excellent rating of 4.5 out of 5. Despite its high reliability, this model year suffered from electrical problems, rusting, bad construction quality, poor gas mileage, and transmission troubles.
One hundred issues and faults have been recorded for the 2004 Land Rover Range Rover. Pulsation during braking is one of the most common issues, along with the rust in the ABS modulator's electrical plug. Moreover, the idling engine makes a chirping sound.
Reviews, Ratings, Recalls & Complaints:
5. Worst Year: 2003 Range Rover (3.62 Rating)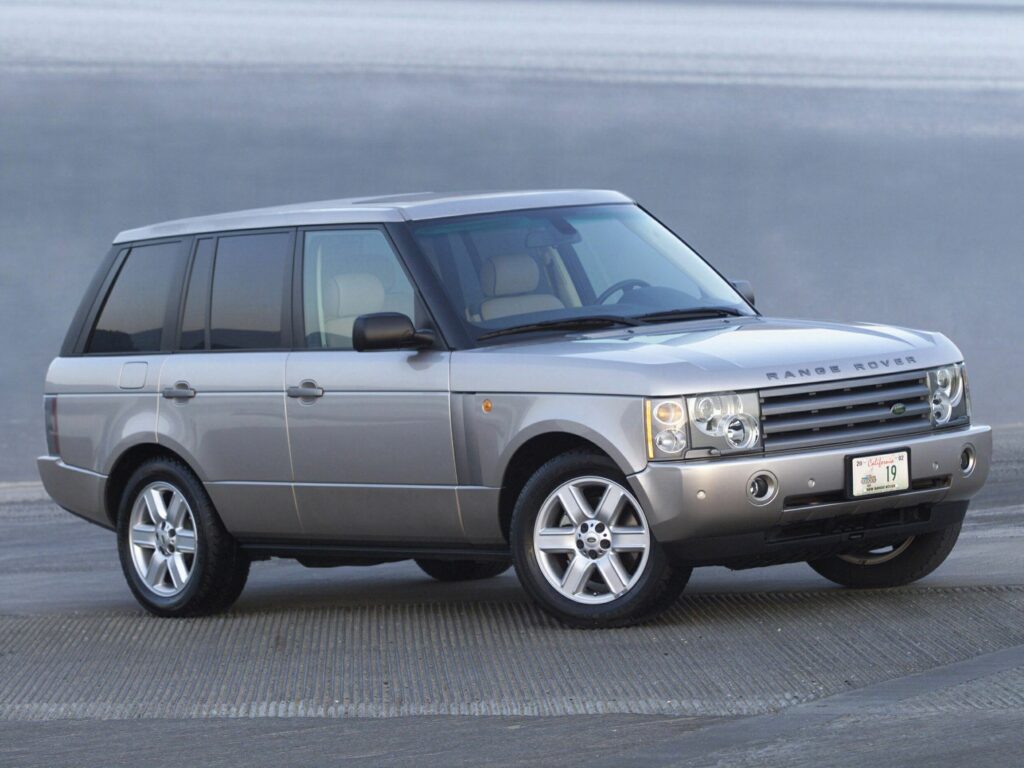 The 2003 Land Rover Range Rover is very similar to the aforementioned 2004 model; however, it has a lot more faults. It is also worth noticing that the 2003 model has an average consumer rating of 3.9 overall and 3.9/5.0 for reliability, indicating that owners believe its reliability to be above average.
Anyhow, there were 126 reported faults with the 2003 Land Rover Range Rovers powertrain. Many users have reported hearing a loud grinding noise, which is consistent with an issue with the differential unit. Suspension issues are the second most frequent cause of this vehicle breakdown.
Related: 11 Reasons Why Range Rovers Are So Expensive
Reviews, Ratings, Recalls & Complaints:
4. Worst Year: 2022 Range Rover (3.61 Rating)
It may be a surprise to learn that the 2022 Range Rover is one of the models with the most problems, yet it has amassed 5 recalls and 2 complaints in just one year. It was the first model of the fifth generation; generally, first models of new generations have some defaults, so with the 2022 Range Rover.
Owners of the 2022 Land Rover Defender most frequently report visibility concerns. Most of these are windscreens that have developed random cracks, reducing visibility. The other issue is defective outdoor lighting, which seriously threatens public safety.
Problems with the steering and the brakes also contribute to the severity of the situation.
Reviews, Ratings, Recalls & Complaints:
3. Worst Year: 2012 Range Rover (3.52 Rating)
The 2012 Land Rover Range Rover SUV has a long history, but its uncertain reliability should make potential purchasers think twice. A mere 2.0 out of a possible 5.0 is its reliability rating. Its biggest criticism is the car's lack of average cargo space.
Service brakes are the most prevalent area of failure in this car. The airbag system is the second most frequent source of automobile trouble.
Reviews, Ratings, Recalls & Complaints:
2. Worst Year: 2013 Range Rover (3.39 Rating)
Even though it may sound like the 2013 model was among the best Range Rovers, it actually wasn't and had issues, earning it 2.0 out of 5.0 by RepairPal for its reliability. Serious safety flaws were discovered with this model, including faulty airbags, brakes, latches, and locks.
Seven separate recalls have been issued for the 2013 Range Rover due to various problems. The SUV has been recalled three times for airbag problems and three times for door problems.
Some problems that needed fixing were malfunctioning indicators, a possible fire risk under the hood, and broken seat belts and airbags. Moreover, suspension parts can break even if the car has never been driven on rough terrain.
Reviews, Ratings, Recalls & Complaints:
1. Worst Year: 2006 Range Rover (3.09 Rating)
If there's one year of Range Rover you should avoid, 2006 is the right one. The parking brake may start making a screeching noise or not release, which is perhaps the most common complaint about this model.
At low speeds, some drivers have reported hearing a clunk-like noise from the steering wheel when turning left or right. Another severe issue is sunroof leakage. It's also frustrating that the transmission sometimes has a rough transition from second to first gear.
Reviews, Ratings, Recalls & Complaints:
Range Rover Years to Buy As Used
Despite the brand's reputation for reliability issues, these Land Rovers are reliable and the best options if you're considering buying a used one.
2001 Range Rover
2007 Range Rover
2018 Range Rover
2019 Range Rover
2020 Range Rover
2021 Range Rover
2023 Range Rover
7. Best Year: 2023 Range Rover (3.77 Rating)
The 2023 Range Rover may be the finest choice if you want something new and cutting-edge technology. Remember, even when compared to other high-end SUVs, the 2023 Land Rover Range Rover is still quite pricey.
Many issues have been ejected from the fifth-generation Range Rover with the release of the 2023 model. This model offers a hybrid powertrain as one of three available options.
The EPA estimates 19 city/26 highway MPG for the 2023 Range Rover Sport. Several engine options are available to drivers, including a 3.0L i6 MHEV with 355 or 395 horsepower, a PHEV powertrain with 434 horsepower, and a heart-thumping 523 horsepower twin-turbo V8.
For 2023, Land Rover has updated the Range Rover Sport, a luxury midsize SUV.
Reviews, Ratings, Recalls & Complaints:
6. Best Year: 2018 Range Rover (3.77 Rating)
The 2018 Range Rover is another fine-class example, with superb off-road capability and luxurious interior amenities. The five primary trim levels are base, HSE, Supercharged, Autobiography, and SVAutobiography Dynamic.
The Range Rover has a supercharged 3.0 liter V6 engine producing 340 horsepower as standard equipment. It's equipped with a 4WD drivetrain.
The luxury big SUV Range Rover achieves excellent fuel economy thanks to its diesel and gas V6 engines. V6 models like the Base and HSE get 17/23 mpg city/highway.
According to its performance within the 2018 Luxury Large SUVs category, the Land Rover Range Rover ranked #7 from cars.usnews.com.
Reviews, Ratings, Recalls & Complaints:
5. Best Year: 2007 Range Rover (3.85 Rating)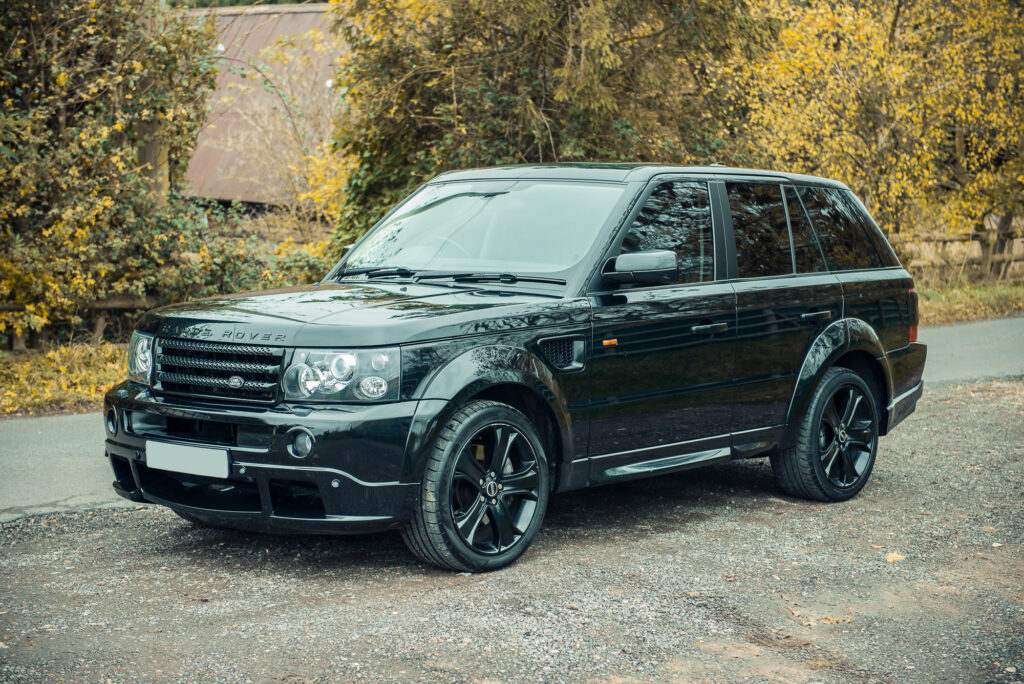 The 2007 Land Rover Range Rover is an expensive car and part of the third-generation L320 (Type LS). Mostly, consumers want to buy this car used because they want to enjoy its upper-crust image.
Customers shopping for a 2007 Range Rover can select from two trim levels: the luxurious HSE and the sporty Supercharged. Some standard amenities available to HSE purchasers are power accessories, three-zone climate control, a Harman Kardon sound system, and a sunroof.
The standard HSE has a 4.4-liter V8 that generates 305 hp @ 5,750 rpm. It has a six-speed automatic transmission and can generate 325 lb-ft of torque. The fuel economy for the Range Rover Sport ranges from 10.2 to 15.9 liters per hundred km.
Related: 15 Cars That Look Like Range Rovers (Pictures & Specs)
Reviews, Ratings, Recalls & Complaints:
4. Best Year: 2020 Range Rover (3.94 Rating)
The 2020 Land Rover Range Rover is a highly competent off-roader and a top pick among luxury big SUVs. As a Large Premium SUV, its score places it at #5 overall. Still, it has a limited cargo space and clunky infotainment settings.
It has a smooth ride and controlled handling. This Land Rover has various potent engines, from turbocharged V8s and six-cylinders to diesel and plug-in hybrid engines. The base model comes with a 355 hp 3.0-liter inline-six engine.
The Range Rover's MPG varies depending on the engine selection and configuration. Still, drivers can anticipate an estimated 22 mpg/city and 28 mpg/highway with the right fuel economy-saving technologies installed.
Reviews, Ratings, Recalls & Complaints:
3. Best Year: 2021 Range Rover (4.03 Rating)
In its 50th year, the Range Rover hasn't strayed from its commitment to providing its customers with a high level of comfort and refinement, and the 2021 model is proof of it. The Range Rover can come supplied with various powertrains, including a turbodiesel, a supercharged V8, and a plug-in hybrid.
Several new and improved models are available in this model, including the SVAutobiography, the Fifty, and the Westminster Editions.
The diesel model from the 2021 lineup is also a great option, with up to 22 MPG in the city and 28 MPG on the highway. Six-cylinder turbocharged 3.0L engine provides 395 horsepower and 406 lb-ft of torque.
Reviews, Ratings, Recalls & Complaints:
2. Best Year: 2019 Range Rover (4.09 Rating)
If you had to pick the least expensive and the most wonderful Range Rover, your best chance would be to go for a used 2019 Land Rover Range Rover.
Based on its performance within the 2019 Luxury Large SUVs category, the Land Rover Range Rover 2019 was ranked #6 by Cars. Us News and #5 from J.D. Power.
The 2019 Land Rover Range Rover is undoubtedly one of the most adaptable SUVs. The Range Rover can drive over dirt and wade through water nearly 3 feet deep thanks to its standard four-wheel drive, adjustable traction settings, and air suspension.
It's very similar to the Range Rover Sport, but the larger Range Rover has better passenger space, a more upscale cabin, and a more commanding stance on the road.
It has now improved by introducing Panoramic sunroofs, lane-centering, and a 360-degree camera as optional, and Apple CarPlay and Android Auto in a new free smartphone package.
Related: Land Rover Range Rover vs Land Rover Discovery Comparison
Reviews, Ratings, Recalls & Complaints:
1. Best Year: 2001 Range Rover (4.22 Rating)
To set a new standard, from 2001 through 2023, this vehicle has the fewest reported problems and recalls. This model has earned first place because of its low price and proven reliability.
It may not have the most cutting-edge features, but this car did not fail to impress at its initial release thanks to its reputation for power, longevity, and reliability.
If you are a beginner in the used automobile market, we do not recommend looking for this model year instead, you can get the 2019 one. You should probably contact specialists first, but if you locate a nice price at an acceptable mileage count, you might want to take the plunge.
The 2001 Range Rover is available in two basic trim levels: the 4.6 SE and the 4.6 HSE. For 2001, the SE trim comes standard with a 4.6-liter V8 engine, which produces 222 hp and 300 lb-ft of torque.
The Rover's eight-cylinder engine is paired with an electronically controlled, four-speed automatic tranny with the transfer case's distinctive H-gate gearshift.
Reviews, Ratings, Recalls & Complaints:
Common Range Rover Problems
According to our research on the internet, the following are the most often occurring problems with a Land Rover Range Rover:
Warning suspension light activation
Brake issues
Premature brake wear.
The windscreen allows water to enter.
Powertrain problems
Failure of the engine
Problems in the timing chain
Leaking oil
Electrical issues
FAQs
Which Range Rover Engine is Best?
Different engines may best fit a Range Rover, depending on the model and year. The performance, efficiency, and dependability of newer engines are generally superior. The 3.0L diesel and 5.0L V8 engines are two of the most sought-after choices due to their reputations for reliability and efficiency.
Range Rover vs. Land Rover: What is the Difference?
The Range Rover is a subbrand of the British automaker Land Rover, which produces seven distinct vehicles. Because it is a specific model of Land Rover, the entire name of the Range Rover is Land Rover Range Rover, just as the complete name of the Suburban is Chevrolet Suburban.
The Land Rover lineup is meant to be more practical and adventuresome, while Range Rover models are intended to be luxurious.
Related: Land Rover vs. Range Rover | Are They Different?
How Long Will Range Rover Lasts?
If you take good care of your Range Rover by repairing it regularly and driving cautiously, you can get between 150,000 and 200,000 miles out of it. If you drive 15,000 miles annually, you can expect your vehicle to last anywhere from 10 to 13 years before it requires expensive repairs.
Conclusion
Depending on the model, double-check every problem listed above before purchasing a Land Rover Range Rover. I hope this article helped you see that not all Range Rovers are bad; you can still buy some outstanding models. You're one step closer to having fun in your Land Rover/Range Rover when you avoid certain worst years mentioned above. Good Luck with your purchase!