The Nissan Frontier has been an international bestseller ever since it hit the market in 1998. The Frontier has been around for nearly three decades, and in that time, it has built a solid reputation as a reasonably priced working truck with respectable driving dynamics.
Although this truck has a long lifespan and maintains its quality well, not all model years are built in the same way. That's why learning about the best and worst Nissan Frontier model years is important. The Nissan Frontier years you should avoid and some of the best years to buy as used are as follows.
Nissan Frontier years to avoid include 1998, 1999, 2005-2008, and 2022; they are considered the worst. The best years for Nissan Frontier are 2017-2021 and 2023. This result was concluded from trustworthy sources such as NHTSA, Edmund, JD Power, and Kelley Blue Book.
Nissan Frontier Years To Avoid
There are certain years of the Nissan Frontier that you should avoid buying. Here's a quick list:
1998 Nissan Frontier
1999 Nissan Frontier
2005 Nissan Frontier
2006 Nissan Frontier
2007 Nissan Frontier
2008 Nissan Frontier
2022 Nissan Frontier
7. Worst Year: 1999 Nissan Frontier (3.72 Rating)
Despite its age, the 1999 Frontier is a good car. However, several problems with this model prevent it from being on the best list.
CarComplaints.com reports many drivers complain about the battery draining while the car is parked and having trouble getting out of the park. Repairpal says the check engine light problem due to faulty fuel level sensor, front-end engine noise, stalling, and misfiring are the other commonly reported issues.
Reviews, Ratings, Recalls & Complaints:
6. Worst Year: 1998 Nissan Frontier (3.76 Rating)
The 1998 Nissan Frontier is another worst model year. There have been 155 reports of engine noise from the front, which is very annoying. Incorrect readings, unexpected acceleration, and irregular behaviour from the instrument cluster are this model's most frequently reported issues.
Reviews, Ratings, Recalls & Complaints:
5. Worst Year: 2022 Nissan Frontier (3.77 Rating)
With only a year since its release, the 2022 Nissan Frontier already has six recalls and 65 customer complaints, making it one of the worst model years in the company's history. There are many electrical issues with this model. The truck sways all over the road since the steering movement and the defective camera's control assembly unit are unresponsive.
The new nine-speed automatic gearbox is the source of many problems. It frequently feels sluggish when the driver shifts into the next gear quickly. The cabin has a cheap look with so many plastic objects scattered throughout. The NHTSA has already issued a recall for the Frontier.
Reviews, Ratings, Recalls & Complaints:
4. Worst Year: 2008 Nissan Frontier (3.76 Rating)
Nissan responded to the concerns voiced by their customers by releasing the 2008 model year. However, users still gripe about the model's harsh shifting. Some drivers have reported issues with the engine cutting out, fake "check engine" alarms due to faulty fuel level sensors, and coolant leaking out of the radiator.
Moreover, in some cases, the engine fails to start, causing trouble in unexpected situations.
Reviews, Ratings, Recalls & Complaints:
Related: 16 Best & Worst Nissan Xterra Years | Data Proven Ratings
3. Worst Year: 2007 Nissan Frontier (3.69 Rating)
The 2007 model is a significant testimonial to the fact that the manufacturer has still not addressed the root of the problem. A radiator leak might cause damage to the transmission. Because of this, sales of the Nissan Frontier dropped significantly.
The 2007 model also includes issues such as broken timing chains and faulty tensioners. Although the manufacturer had been slowly addressing engine issues, there were still reports of engines failing to start. Most automobile complaint websites show that transmission issues are still a significant problem for this model.
Reviews, Ratings, Recalls & Complaints:
2. Worst Year: 2005 Nissan Frontier (2.99 Rating)
One of the most common concerns with this model year is a transmission problem. It has various issues, many of which have worsened over time. As soon as you get the hang of solving one problem, another one pops up.
The radiator in the 2005 model is a potential source of transmission failure, making it one of the most severe problems with the vehicle. When something goes wrong, the radiator will burst, allowing coolant to spill into the transmission. The transmission will shut down as the coolant reaches it.
Once the vehicle hit 104,000 miles, owners may need to replace the transmission, while the cost to replace the transmission is around $3,790.
Reviews, Ratings, Recalls & Complaints:
1. Worst Year: 2006 Nissan Frontier (2.97 Rating)
Regarding Nissan Frontiers, the 2006 model is the worst of the bunch due to most complaints and recalls. The radiator of the 2006 Nissan Frontier often cracks, much like it did in the 2005 model. This can lead to transmission failure. Users frequently report transmission issues on automotive complaint forums.
Moreover, Its engine may also suddenly lose power and shut off. Defective timing chains commonly cause breakdowns in the 2006 Nissan Frontier. Another problem with the 2006 model is that the fuel gauge provides false warnings about the vehicle's fuel level.
Reviews, Ratings, Recalls & Complaints:
Related: 12 Best & Worst Nissan Titan Years | 2023 Data Proofs
Nissan Frontier Years To Buy As Used
The most reliable Nissan Frontier model years are outlined here:
2017 Nissan Frontier
2018 Nissan Frontier
2019 Nissan Frontier
2020 Nissan Frontier
2021 Nissan Frontier
2023 Nissan Frontier
7. Best Year: 2018 Nissan Frontier (4.12 Rating)
The 2018 Nissan Frontier is one of the best pickup trucks you can buy for a reasonable price. Its ease of use is the primary justification for calling this the best. This model is ideal if you're looking for a car for regular, everyday use.
It has a wide range of standard equipment in six distinct trim levels. This comfortable mid-size SUV gets only 19 mpg in the city and 23 mpg on the highway, which is less than ideal. It had many of the same features as the 2019 model but did not have the same level of performance.
While this model is acceptable, you'll get a better bang for your buck if you choose the 2019 model.
Reviews, Ratings, Recalls & Complaints:
6. Best Year: 2012 Nissan Frontier (4.16 Rating)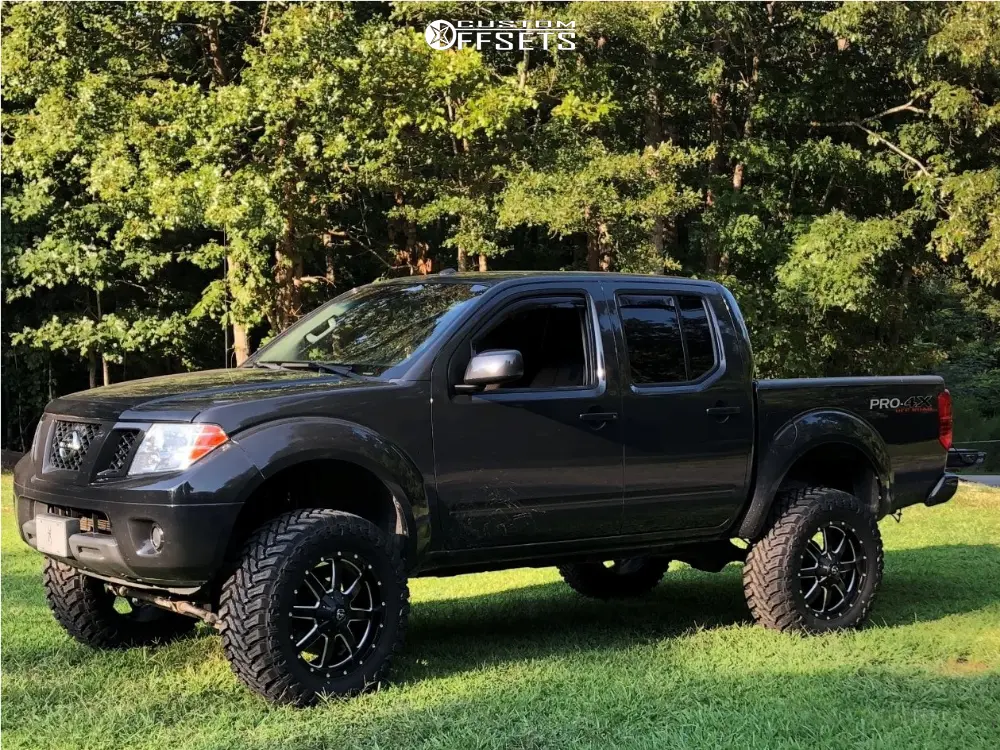 The 2012 Frontier received a lot of praise from Edmunds as reported by Motorbisicuit. The pickup truck's structure, V6 engine, and front seats were all rock solid. It had surprisingly agile handling for a truck of its size.
This car may not be ideal for a family road trip due to the lack of comfort in the back seats. The Nissan Frontier offers a choice between two engines and even a manual transmission.
In 2012, the Nissan Frontier received the highest "good" rating from the IIHS in all frontal-offset, side-impact, and roof strength tests. Furthermore, The NHTSA gave it a perfect score of four stars on the rollover test.
Reviews, Ratings, Recalls & Complaints:
5. Best Year: 2020 Nissan Frontier (4.26 Rating)
In the 2020 Nissan Frontier, The new engine employed in this vehicle is supposedly the beating heart of the future generation, which is why this model is considered to be the best. The driving experience is improved, and it's supposed to be more fuel-efficient than four-cylinder engines.
In addition to being one of the narrowest trucks on the midsize market, it is easy to go off-roading, rock-crawling, etc. and fits perfectly in your garage. On top of that, you'll have access to high-quality, long-lasting interior materials and innovative technological amenities.
Reviews, Ratings, Recalls & Complaints:
4. Best Year: 2023 Nissan Frontier (4.34 Rating)
The 2023 Nissan Frontier is an excellent midsize pickup truck, and its thorough redesign last year was long overdue. The interior is notably better made and more up-to-date than the previous generation, and the ride quality is vastly improved compared to the previous model.
As an upgrade, the Pro-X and Pro-4X now come standard with the new Midnight Edition package and wireless connectivity for Apple CarPlay. It has a maximum towing capacity of 6,690 lbs. With an excellent reliability score of 4 out of 5, this model ranks 1 out of 7 best midsize trucks from RepailPal.
It would rank higher if it weren't for the steering being too heavy, and there is less space in the back than in competing midsize crew cab trucks. But you can still trust this model because it is ranked as the #5 Best Mid-Size Trucks by Kelley Blue Book.
Reviews, Ratings, Recalls & Complaints:
3. Best Year: 2017 Nissan Frontier (4.36 Rating)
The 2017 Nissan Frontier is the best vehicle for the money if you're looking for an affordable pickup truck. Its forward visibility and off-road capability are top-notch. Many people found the model appealing since it possessed these qualities.
This car has a top-notch infotainment system. The USB has an external media controller and provides AM/FM stereo access, six speakers, and an auxiliary audio input. At just $19,365, you'll get a maximum payload of 1,500 pounds, with a towing capacity of 6,710 pounds.
The 2017 model year adds amenities such as electric power steering, a tilting steering wheel, cruise control, storage in the front seatbacks, and front air conditioning with a single zone. Like its predecessors, it comes in six different trim levels and has some impressive features.
Reviews, Ratings, Recalls & Complaints:
2. Best Year: 2021 Nissan Frontier (4.38 Rating)
It was the final year for the 2005-introduced second Frontier generation. The 2021 Nissan Frontier is little changed from the 2005 model that originally hit dealerships.
The standard engine in the Nissan Frontier is a 3.8-liter V-6 producing 310 hp and 281 lb-ft of torque. It can only be combined with a rear- or all-wheel drive system and an automatic transmission with nine gears.
The Frontier can haul roughly 6700 pounds, which isn't quite as much as the GMC Canyon or Chevy Colorado (7700 pounds max), but it is still good. The maximum EPA ratings for the 2021 Nissan Frontier are 18 city mpg and 24 highway mpg.
Reviews, Ratings, Recalls & Complaints:
1. Best Year: 2019 Nissan Frontier (4.54 Rating)
The 2019 Nissan Frontier is the best of all Frontiers models to buy. It is a second-generation model and boasts outstanding characteristics, including a 7-inch screen Size, Off-road capability, a customizable cargo area, and an automatic or manual transmission option.
This vehicle's unusual off-road capability makes it surprisingly easy to drive. This model's V6 hauling capacity and pickup truck-like handling give it a distinct edge. This vehicle scored an 80 out of 100 from J.D. Power, making it the third-best Midsize Pickup in that category.
Only two problems with the 2019 Nissan Frontier were reported to Car Complaints, including wheel and drivetrain issues, but that doesn't diminish the fact that this is a stunning truck.
Reviews, Ratings, Recalls & Complaints:
Common Nissan Frontier Problems
In this part, we'll discuss the commonly reported issues that plagued the Nissan Frontier in its early years.
Timing Chain Failures: Nissan believes the noise is only the result of a poorly designed timing chain. Multiple TSBs, however, indicate that the company is aware of the problem but is avoiding a recall to avoid bills for repairs. 2005–2007 Frontiers with the VQ40 engine have this issue.
Leaking Coolant: Leaking coolant is by far the most typical problem. Transmission fluid would become contaminated by coolant leaks in the Frontier. The result is a poisonous mixture that will disrupt the transmission.
Although Nissan's extended warranty covered the assembly, it did not include transmission repairs. Owners are naturally irritated that they are on the hook for the transmission repair cost.
Sunroof Explode: Some owners have reported that their sunroof emits a rattling noise and then blows up. The sunroof of some Frontier models tends to rattle and even explode. Of course, you wouldn't want an exploding glass panel to fall on you while driving.
Faulty Fuel Guage Readings: The fuel sender unit in Nissan vehicles has been known to fail, leading to incorrect readings from the fuel gauge. A broken resistor in the sender unit is responsible for the incorrect signal. The problem is prevalent in pickup trucks' 2005-2010 model years.
Worst Paint Quality: It's not as severe as an exploding sunroof, but some Frontiers have this issue. Frontier owners have complained that the paint is flaking off, especially on the front fenders.
FAQs
Nissan Frontier vs. Toyota Tacoma: Which is Better?
While the Frontier can generate more power, it's important to note that the Toyota Tacoma offers various engine options, each promising improved fuel economy, increased towing capacity, and greater hauling capacity.
On the other hand, The Nissan Frontier's 3.3L V6 engine is highly potent, and it ensures that the transmission can function smoothly and fast, so you can enjoy a more enjoyable ride.
Related: Toyota Tacoma Vs. 4Runner: Which SUV Is Better?
How Long Will Nissan Frontier Lasts?
The Nissan Frontier, like most other cars and trucks, may go up to 200,000 miles before the transmission and engine need to be replaced or significantly repaired. In addition, Nissan Frontier's service life might extend to 20 years.
Is Nissan Frontier Reliable Truck?
The Nissan Frontier is, without a doubt, a strong and reliable pickup truck. Nissan did a fantastic job manufacturing this truck, equipped with durable parts that should endure a long time. After crunching the numbers, RepairPal gives the Nissan Frontier a 4.0 out of a possible 5.0 for reliability.
Wrap Up
Based on Nissan Frontier years to avoid that we discussed, I hope this article will help you select the best model. Be sure to thoroughly inspect the car before acquiring it, as you have now been made aware of some of the most typical problems with this car.
This midsize vehicle is also ideal for both regular use and off-road excursions. It has a good engine and provides a comfortable ride. The newest models will have fewer problems, so I suggest looking there.