Trucks are some of the most versatile and useful vehicles on the road today. They can haul heavy loads, navigate tough terrain, and provide a comfortable ride for drivers and passengers alike. As trucks are used for important jobs that require timely completion, their reliability is a critical factor to consider.
But with so many different models and brands to choose from, it can be difficult to know which trucks are the most reliable. In this article, we'll take a closer look at some of the most dependable trucks of all time based on factors such as durability, longevity, and overall performance.
Whether you're in the market for a new truck or simply curious about the best models on the road, this guide will provide valuable insights into the most reliable trucks of all time.
20 Most Reliable Trucks of All Time:
Have a look at the 20 most reliable trucks ever made:
1. Toyota Pickup (aka Hilux):
The Toyota Pickup, also known as the Hilux outside of North America, is the undisputed king of reliable and indestructible trucks. The Pickup line of trucks dates back to the 1960s when Toyota and other Japanese companies began selling their little pickups worldwide.
The Pickup got famous in the United States as a compact and rugged little worker, even becoming somewhat of a status symbol due to Marty McFly. In 1964, Toyota imported its first truck, the Stout. It was followed by the brilliantly titled 'Pickup' in 1968. These early models and their successors solidified the truck's reputation as the most reliable truck.
The reliability and durability of the Toyota Pickup, or Hilux, is further substantiated by various tests, reviews, and real-world experiences. For instance, YouTuber Whistlin Diesel conducted a rigorous torture test on a Hilux to push it to its limits, yet the truck remained unfazed and undestroyed. This serves as a testament to its exceptional durability.
2. Toyota Tacoma:
Owning a Tacoma comes with an expectation of reaching a quarter-million-mile mark, as it has established itself as the most reliable midsize truck in its category. The second-generation Tacoma, produced from 2005 to 2015, brought improvements in size and power compared to its predecessor.
It was available in regular, extended, and four-door configurations, offering a range of automatic and manual transmission options. For optimal performance, the preferred powertrain is Toyota's 4.0L V6 engine. Although it may not be the most powerful with its 236 horsepower and 266 lb-ft of torque, its outstanding reliability and fuel efficiency ratings make up for it.
In 2011, Tacoma received the Highest Dependability Rating from JD Power in the midsize truck segment. This is based on feedback from over 80,000 verified owners of three-year-old vehicles, emphasizing Tacoma's exceptional reliability.
3. GMC Canyon:
The GMC Canyon is a versatile option that seamlessly transitions between demanding ranch work and city outings. From 2017 to 2020, it offered a range of three engine choices, including a robust 2.8L turbodiesel engine renowned for its towing capacity of up to 7,700 lbs when properly equipped. Additionally, it delivers impressive fuel efficiency with an estimated 30 mpg on the highway, making it highly practical.
For those seeking optimal comfort and style, the premium Denali trim available on 2017-2020 models provides luxurious features such as heated and ventilated front seats, a Bose sound system, and stylish chrome 20-inch wheels. If off-roading is your preference, the All-Terrain package offered on 2015-2020 models enhances the Canyon's capabilities with special 17-inch wheels, hill descent control, and a rear-locking differential.
4. Toyota T100:
In the early 1990s, Toyota aimed to enhance its presence in the truck market by introducing the T100. While it was considered Toyota's first full-size truck, it was actually more accurately categorized as a mid-size truck, similar to the Dakota. The T100 made its debut in 1993 and initially offered a single-engine option, a 3.0L V6 that produced a modest 150 horsepower.
In addition, professional reviews from Edmunds highlight Toyota's reliability as a significant advantage. Furthermore, the 1998 model garnered positive user reviews, with all 19 ratings receiving a five-star rating. This further reinforces the reputation of the T100 as a reliable and well-regarded truck in its class.
5. Honda Ridgeline:
Honda's entry into the truck market was late with the introduction of the Ridgeline in 2006. Setting itself apart from traditional full-size trucks, the Ridgeline was a distinctive creation by Honda. Rather than opting for a large V8-powered body-on-frame truck, Honda designed the Ridgeline to be slightly smaller and constructed with unibody construction, similar to a car.
The Ridgeline garnered attention and popularity by leveraging Honda's reputation for producing reliable vehicles. User reviews on Edmunds, including the entire production span of the Ridgeline, reflect its strength and reliability. This reinforces the reputation of the Ridgeline as a reliable and well-regarded option in the truck market.
6. Subaru Baja:
The successor of the unique and enjoyable BRAT minitruck, the Subaru Baja, had a relatively short lifespan of just four model years but left a lasting impact. Introduced in 2003 and discontinued in 2006, the Baja followed a similar concept to the BRAT by taking one of Subaru's regular car models and modifying the rear portion to create a truck.
Related: How Long Do Subarus Last? Lifespan Data
The Baja was powered by a traditional Subaru boxer 4-cylinder engine with a 2.5-liter displacement, and a turbocharged model was also available. While the Baja was produced in the United States for the domestic market, it did not achieve significant sales success and has become somewhat rare today. However, if you come across one, they generally exhibit dependable performance, and online owner reviews often praise the vehicle's unique and quirky nature.
7. Datsun 620: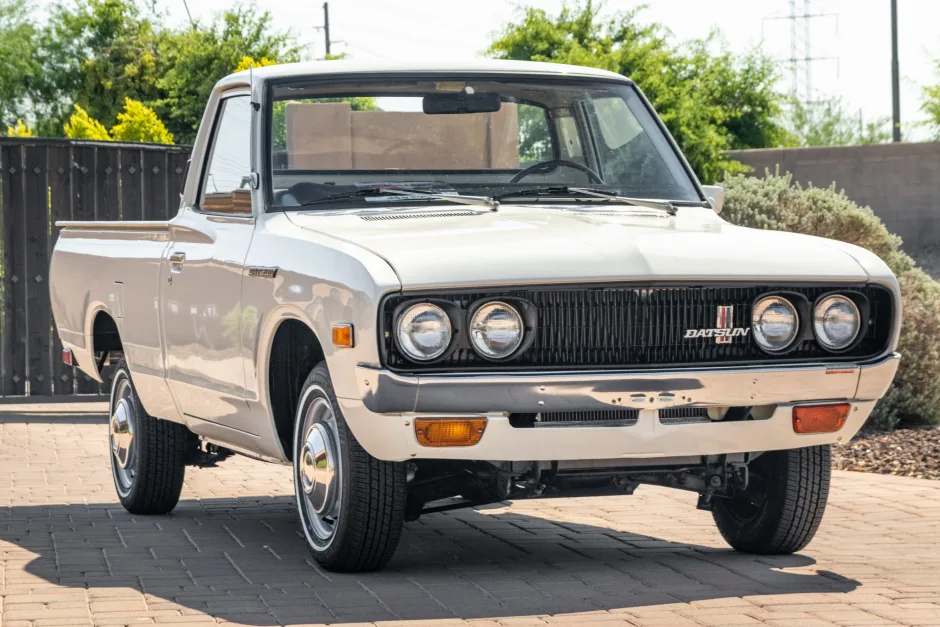 Datsun made its entry into the US car market in 1958, initially with micro-sized cars that took some time to gain popularity. Alongside their cars, Datsun also sold small trucks, which, while initially seen as curiosities, steadily increased in sales. Datsun 620 truck was introduced in 1972, selling through the '70s until 1979.
These compact Datsun trucks played a significant role in establishing the Japanese truck market, as other manufacturers eventually followed suit with their own small but rugged and reliable trucks. Car Survey and Car Gurus showcase reviews that consistently commend the Datsun 620 for its reliability and ease of maintenance, key qualities of Japanese mini-trucks.
8. Chevrolet LUV:
Chevrolet introduced the LUV (Light Utility Vehicle) in 1972, offering customers a compact yet resilient truck. Powered by a 1.8L engine producing 75 horsepower, the LUV was a straightforward and no-frills option. In 1979, four-wheel drive became available, and a redesigned second generation with updated styling was launched in 1980. The second generation also introduced the option of a diesel engine.
Chevrolet imported the LUV from 1972 to 1982, selling approximately half a million units. Towards the end of the LUV's lifespan, Isuzu directly imported and sold it as the P'up, which continued even after Chevy discontinued it. The LUV was known for its durability and practicality, offering a reliable transportation and hauling solution.
Related: TOP 10 US Car Brands | Most Popular Car Brands of America
9. Dodge Ram 50:
The Dodge Ram 50, also known as the Plymouth Arrow Truck, was a compact pickup truck produced from 1979 to 1993. It was a collaboration between Dodge and Mitsubishi, with the Ram 50 being essentially a rebadged version of the Mitsubishi Mighty Max. It offered a range of engines, starting with a 2.0L inline-four and later including a 2.6L four-cylinder and a 3.0L V6.
The Dodge Ram 50 was known for its reliability and affordability, making it a popular choice among compact truck buyers during its production years. Despite being discontinued in 1993, the Dodge Ram 50 continues to have a dedicated following among truck enthusiasts.
10. Nissan Hardbody:
The Nissan Hardbody, also known as the Nissan D21, was a compact pickup truck that was produced from 1986 to 1997. It was known for its ruggedness and durability, earning a reputation for being a tough and reliable workhorse. The Nissan Hardbody was a rugged and capable compact truck known for its durable construction, aggressive styling, and double-walled bed.
It adhered to the traditional formula of being a tough, no-frills, and capable small truck before the introduction of Frontier in 1998. The Hardbody was manufactured during a time when trucks remained simple and basic but benefited from modern advancements such as fuel injection, electronic ignition, and computerized design in their engines. As a result, it was highly regarded for its ruggedness and reliability.
11. Ford Ranger: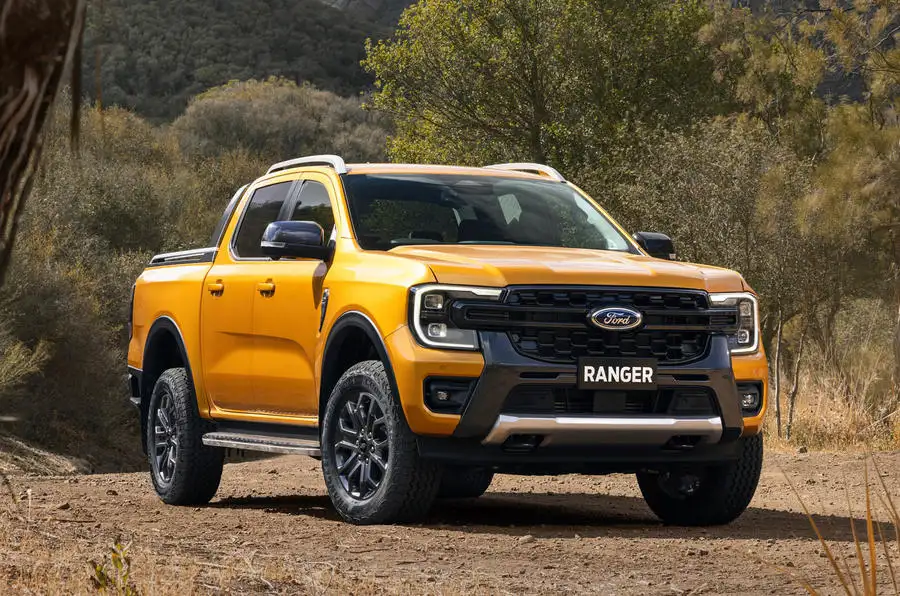 The Ford Ranger is a compact pickup truck that has been produced by Ford since 1983. It has gained a reputation for its durability, versatility, and off-road capabilities. The Ranger is available in various cab and bed configurations to suit different needs. It has undergone several generations of updates and improvements, with the latest models offering modern features and advanced technologies.
It offers a choice of four engines, including two 4-cylinders, a V6, and a Mazda-built diesel. The Ford Ranger enjoyed continued success and strong sales until its discontinuation in 2011. However, the nameplate made a comeback in 2019 with an all-new model. It's important to note that the new Ranger is a significantly larger truck and shares only the name with its predecessor, as it features updated design and technology.
12. VW Type 2 Truck:
After World War II, Volkswagen introduced its first vehicle, the Type 1, commonly known as the Beetle. It was followed by the Type 2, popularly known as the VW Bus. The Type 2 was also available as a truck and briefly imported to the US in the early 1960s. It was designed as a commercial vehicle and offered a practical and versatile platform for hauling cargo.
However, due to a trade dispute with Europe, a 25% tax known as the Chicken Tax was imposed on imported trucks. This tax specifically targeted the Type 2 truck, leading to its immediate halt in importation. Despite its limited availability in certain markets, the Type 2 Truck has remained a beloved and sought-after vehicle among collectors and enthusiasts due to its amazing reliability.
13. Mazda B2200:
The Mazda B2200 was a compact pickup truck produced by Mazda from 1982 to 1993. It was known for its reliability, fuel efficiency, and versatility. The B2200 featured a sturdy construction and offered both rear-wheel drive and four-wheel drive options. It was equipped with a 2.2-liter four-cylinder engine, providing adequate power for everyday use.
To circumvent the 25% chicken tax, Mazda discontinued the B2200 and introduced a new and improved small truck in the early 1990s. The B2200 was appreciated for its practicality and durability, making it a popular choice for light-duty work and transportation needs. Mazda's commitment to quality and performance was evident in the positive reviews and satisfaction expressed by owners of the B2200.
14. Toyota Tundra:
The Toyota Tundra is a full-size pickup truck known for its durability, strength, and reliability. Introduced in 1999, the Tundra has gained a reputation for its dependability and robust performance. This truck is favored by those who appreciate its simplicity and uniqueness. Throughout its existence, the Tundra has consistently upheld its esteemed reputation.
Toyota recently introduced a redesigned 2023 model, enhancing the truck's appeal. The Tundra typically offers seating for three to six individuals, with options for 4WD or RWD and power ranging from 310 to 389 horsepower. Toyota's commitment to quality and longevity is evident in the Tundra's solid construction and powerful performance.
15. Chevrolet Silverado:
Chevrolet introduced the Silverado as a comprehensive lineup of trucks in 1999, and they have since been widely utilized and trusted by millions. Known for their ruggedness and reliability, Chevy trucks have been a longstanding presence on American roads. While earlier models, particularly those equipped with the small block Chevy engine, are renowned for their durability, some later engines have faced minor issues.
However, according to Consumer Reports data, the 2012 Silverado is considered the most reliable model in the past two decades. Powered by a 315-horsepower 5.3L V8 engine, it is complemented by a transmission that boasts positive ratings. With its solid construction and dependable performance, the Chevrolet Silverado continues to be a competitive player in the full-size truck market.
Related: Why do American trucks have long noses compared to European trucks?
16. Ford F-150:
The Ford F-150 has been a mainstay in the pickup truck market since its introduction in 1948. As the longest-selling pickup truck in America and the best-selling in terms of total units sold, the F-150 has a rich history and a loyal following.
While there have been missteps along the way, such as issues with the 5.4L 3-valve Triton engine from 2004-2007, there are also standout models like the 1993 F-150, considered one of the best ever made. Despite its boxy styling and spartan interior compared to modern vehicles, the F-150 is highly regarded for its reliability.
Consumer reviews often highlight its dependability and minimal problems. While some trouble spots may be reported, the overall reputation of the F-150 remains strong.
17. Nissan Frontier:
Nissan trucks have been in the market for a considerable time, although they have not received as much publicity as the American carmakers. But the Nissan Frontier has received a top-notch reliability rating of 5 out of 5 from Consumer Reports, with owners expressing overwhelmingly positive feedback.
The Frontier offers versatility with options for King Cab or crew cab configurations and bed sizes ranging from five to 6.1 feet on 2017-2020 models. When it comes to towing, the 4.0L V6 engine on 2017-2019 models or the standard 3.8L V6 engine on 2020-2021 models (in a two-wheel-drive setup) provide a maximum estimated towing capacity of up to 6,720 lbs when properly equipped.
18. Chevrolet Colorado:
If you're seeking the power and versatility of a full-size truck but in a more compact size, consider the Chevrolet Colorado. This midsize truck is perfect for maneuvering through city traffic while still providing many advantages similar to larger trucks. From 2017 to 2020, you have the option of selecting one of three engine choices, each with its own unique strengths.
The base 2.5L four-cylinder engine delivers 200 horsepower and achieves an impressive EPA-estimated 26 mpg on the highway in a 2WD configuration. For those seeking maximum towing capability, the 2017-2020 models also offer a 2.8L Duramax diesel engine, generating 369 lb-ft of torque and boosting the maximum estimated towing capacity to 7,700 lbs when properly equipped.
Related: Dump Truck Sizes | With Dimensions & Pictures
19. Nissan Titan:
If you require a truck that embodies power and reliability, the Nissan Titan is an excellent option to consider. From 2017 to 2020, all Titan models are equipped with a robust 5.6L V8 engine, matched with a seven-speed automatic transmission (nine-speed for 2020 and newer models).
With 390 horsepower and 394 lb-ft of torque (400 hp and 410 lb-ft of torque for 2020 and newer models), the Titan delivers impressive performance. Its towing capacity is noteworthy as well, with 2020 and newer models capable of towing around 9,300 lbs when properly equipped with the V8 engine.
Furthermore, 2020 and newer models come equipped with standard driver convenience features like blind-spot monitoring and lane departure warning. With its combination of power, interior comfort, and modern safety features, the Nissan Titan is an excellent choice for those seeking a dependable and hard-working daily driver.
20. Ford F-350:
The Ford F-350 presents itself as a compelling option for individuals seeking a dependable truck. Renowned for its reliability, the F-350 Super Duty offers impressive towing capabilities, with a maximum capacity of 21,000 pounds. The truck provides a range of engine choices, including a 6.2-liter V8 delivering 385 horsepower and a 7.3-liter V8 generating 430 horsepower.
While the Ford F-350 may come at a higher price point than smaller trucks, its exceptional capabilities and reputation for reliability make it a worthwhile investment for those requiring the power and versatility of a heavy-duty truck. Whether it's for commercial use or personal needs, the F-350 is built to tackle the toughest jobs with confidence.
Frequently Asked Questions:
Here are some frequently asked questions about the most reliable trucks of all time:
What is the typical lifespan of a truck?
A truck can surpass 200,000 miles with proper care before showing significant issues. However, addressing repairs and performing regular maintenance around the 100,000-mile mark is crucial, as that is when most significant problems tend to arise.
What is the best truck to buy?
The Ford F-150 is widely regarded as the top choice among consumers across the US. Its consistent status as the best-selling truck has compelled rival manufacturers to focus on enhancing their own truck models rather than trying to dethrone the Ford. If you're seeking a reliable truck that seamlessly balances work and leisure activities, the F-150 is the perfect option for you.
How can you increase the lifespan of your truck?
Performing routine maintenance tasks such as regular oil changes, tire rotations, fluid flushes, fuel-system cleaning, and keeping the exterior and undercarriage of your truck clean are all essential practices that can prolong the lifespan of your vehicle.
Conclusion:
When it comes to reliability, these 20 trucks have stood the test of time and have earned their place among the most dependable vehicles in history. From their robust performance to their durable construction, these trucks have consistently delivered on their promises.
Whether you need a truck for work or family, these models have proven their reliability over the years. By choosing one of these trucks, you can have peace of mind knowing that you're investing in a vehicle that will serve you reliably for years to come.